Discover Nagano Prefecture's fascinating link to one of the world's most famous Ukiyo-e artists and see his works, as well as the traditional hot spring resort where the samurai would go to relax and heal after battle.
Obuse Hokusai Museum -
Master Collection of the Ukiyo-e Master, Hokusai-
When imagining Japanese woodblock prints, most people conjure up images of the complex yet fascinating "Great Wave of Kanagawa", or the "36 Views of Mt. Fuji" including various prints of a red Mt. Fuji. Both of these masterpiece works were done by the artist known as Hokusai (1760- 1849).
Hokusai Katsushika was among the most creative and prolific of artists, creating prints of popular actors and courtesans of the day, of landscapes, detailed looks at plants and animals, even humorous manga comics and the erotic shunga prints that were frowned upon by the authorities, but much loved by the common folk.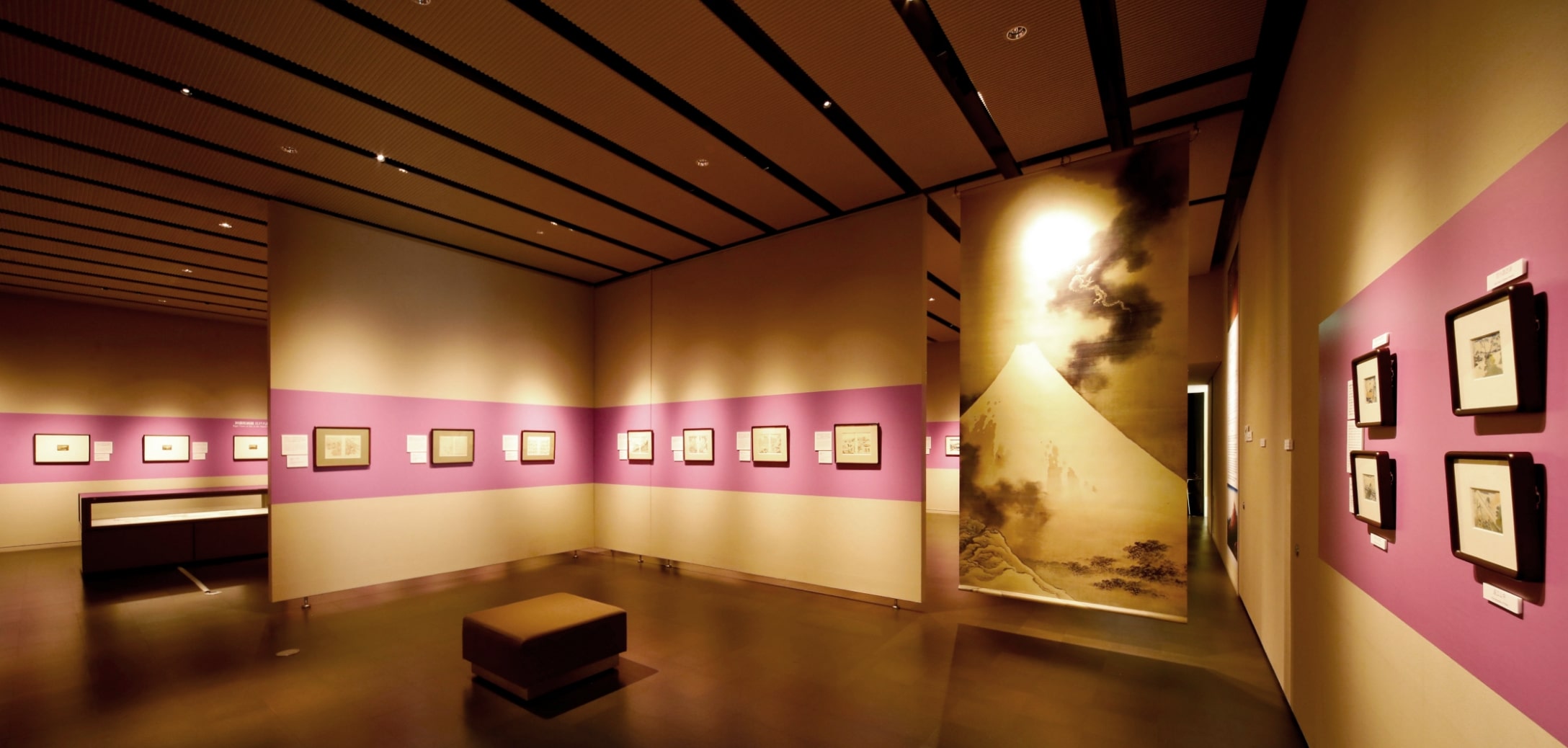 In his later years, around the age of 83, Hokusai was invited to Obuse in Nagano Prefecture by a wealthy merchant and fan of the artist. Here he used a studio which he and his daughter frequented over the years, traveling often between Edo and Obuse. The nearby historical Gansho-in Temple's ceiling features a huge colorful phoenix painted by Hokusai as one of his last major works during one of his visits to Obuse. While in Obuse, Hokusai would start his day by painting a shishi-lion, often seen guarding shrine entranceways, refusing to speak to anyone or start any work until he completed his daily routine. Some of those paintings and prints remain and can be seen at the gallery.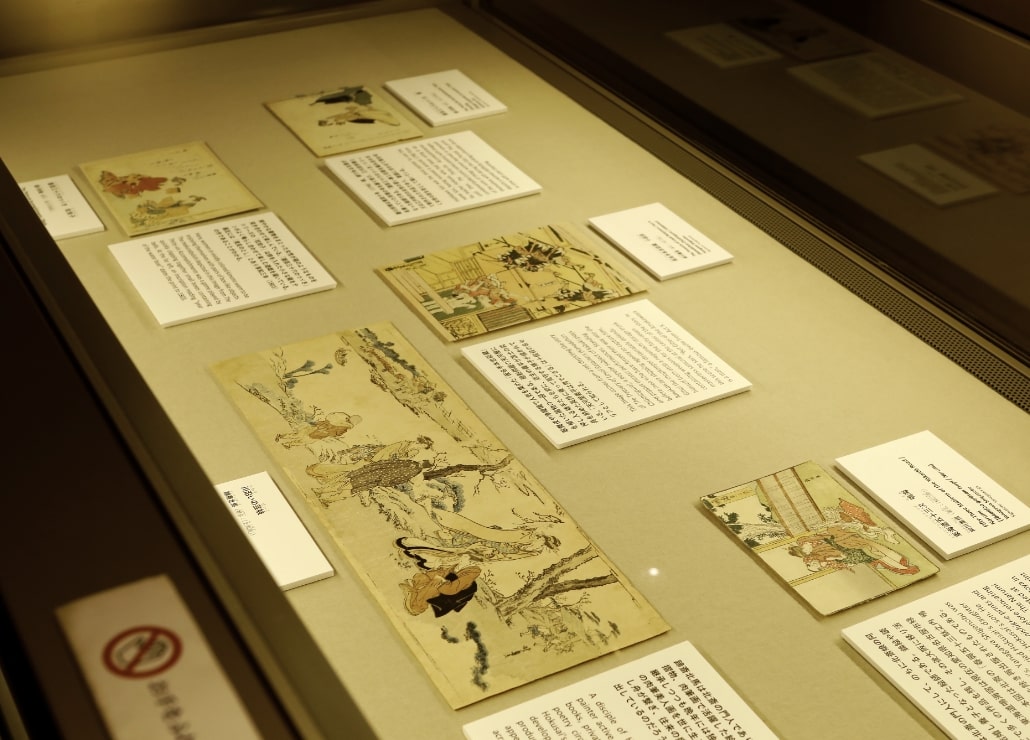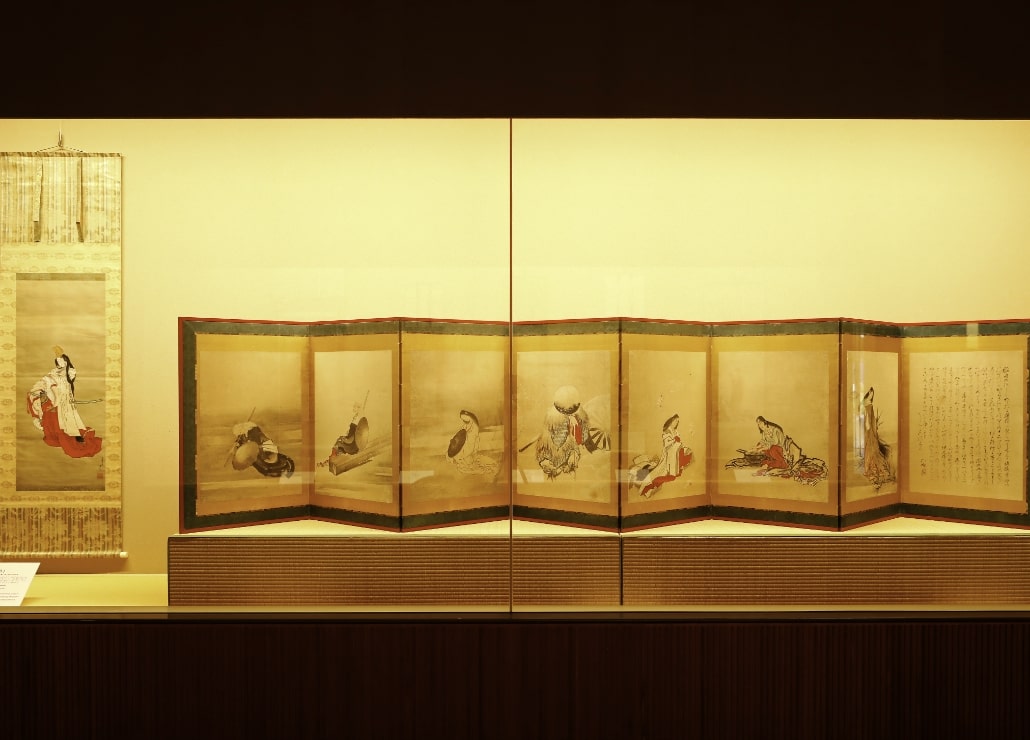 Obuse became a place of inspiration and relaxation for Hokusai, and in memory of his association with the township, the Hokusai-kan Museum was first established in 1976, and expanded in 2017. The well-designed museum holds over 800 pieces in its extensive collection, regularly changing the exhibitions in order to show the range and talents of Hokusai. Many of his most famous works and variations can be enjoyed here, and surprisingly for a Japanese gallery or museum, photographing the works is allowed in places providing a flash isn't used.
A common theme among Hokusai's many works is Mt. Fuji, and according to the Obuse Hokusai-kan Museum's chief curator Mr. Yukihiro Nakayama, it signifies Hokusai's desire to continually outdo himself and strive for perfection, to aim for the top, in this case aspire to the lofty peak of Mt. Fuji and surpass it.
Besides the fine ski resorts and snow monkey attractions, Obuse may seem off the beaten path, but once you see the intricate artworks, drawn, then carved from blocks of dried cherry wood and painstakingly printed one color, one shade, at a time, and the range, styles and topics covered by the master of the genre, Hokusai, you'll realize just why he chose to visit Obuse too.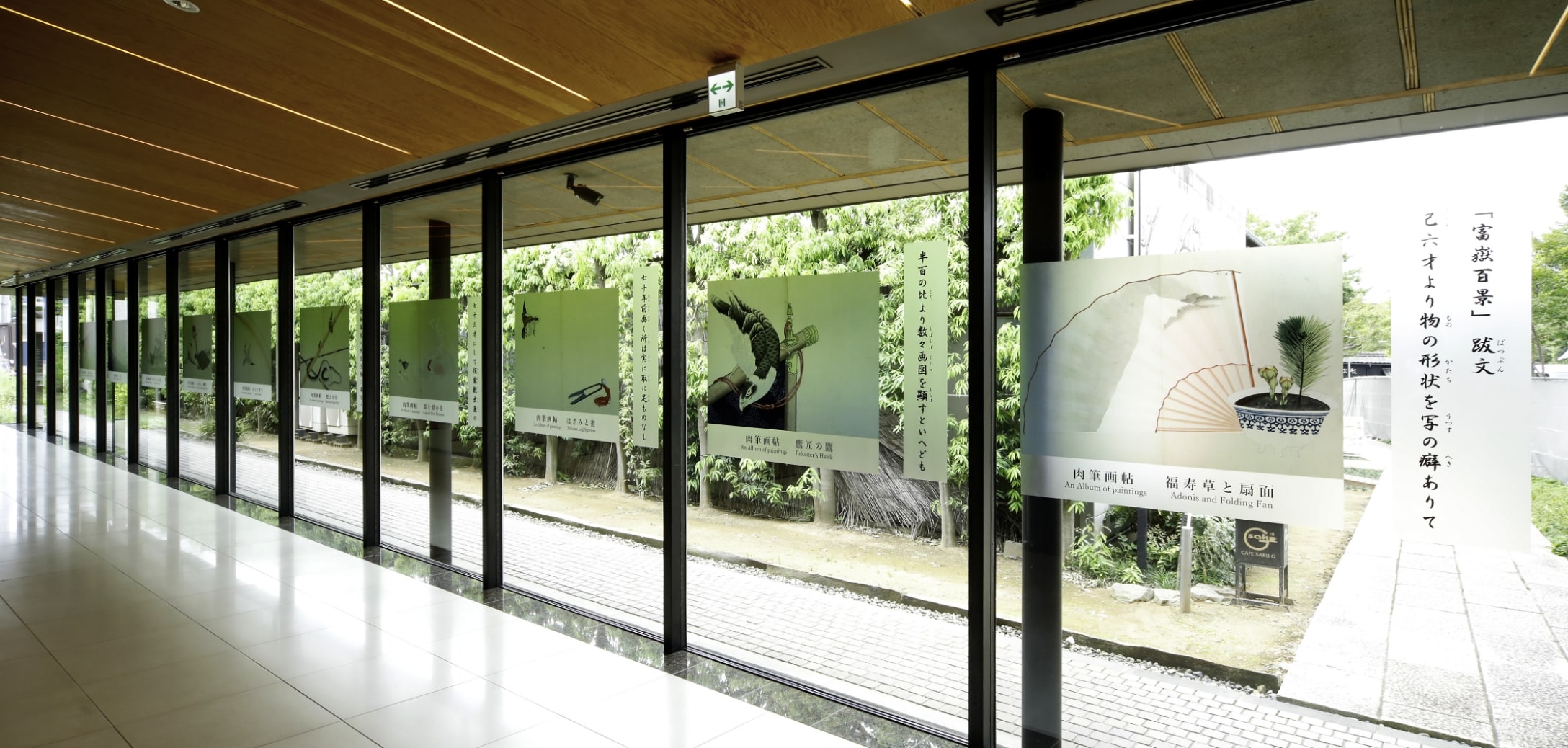 Shibu Onsen – Enjoying the Healing Hot Springs of The Samurai -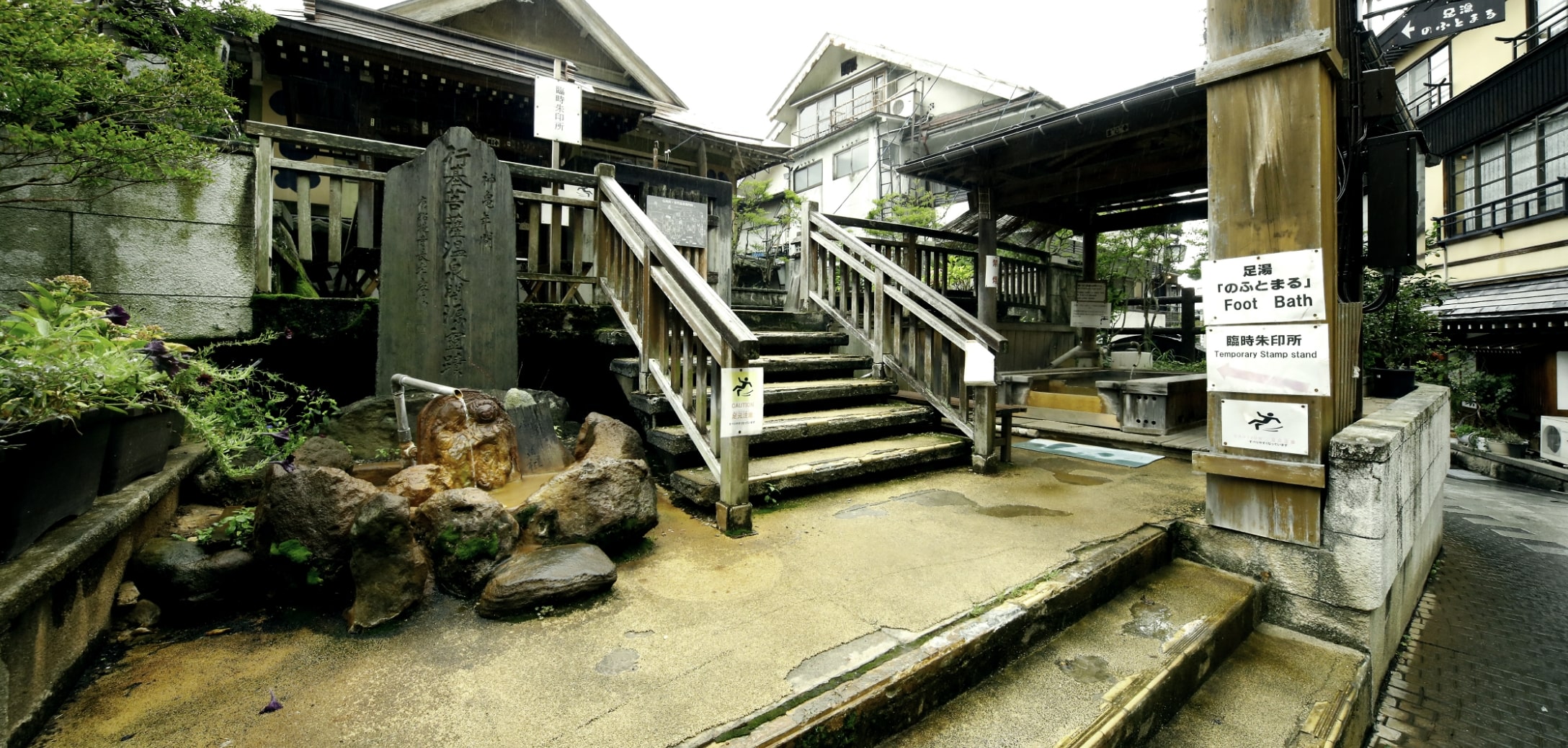 In 1561, fresh from close combat against his arch rival Uesugi Kenshin at the Battle of Kawanakajima, warlord Takeda Shingen stopped to heal his wounds in the therapeutic hot springs of Shibu Onsen in northern Nagano Prefecture. The Onsen-ji Temple overlooking the quaint township where he lodged still has a letter handwritten by the great warlord, thanking them for their hospitality.
It is this hospitality and Shibu Onsen's over 40 types of natural hot springs that bubble up from thermo-geographical sources deep underground that have been recognized for their healing properties for over 1,300 years.
Just a short walk from the Jigokudani springs where the famed snow monkeys enjoy a soak, the Shibu Onsen hot springs and quaint old resort townscape offers a rapidly disappearing, typically traditional Japanese cultural experience -- being able to wander the old-styled streets between the over 35 ryokan inns, shops and establishments wearing traditional yukata cotton kimono. It harks back to a simpler time, a period the Japanese consider nostalgic, and so you know it's going to be special.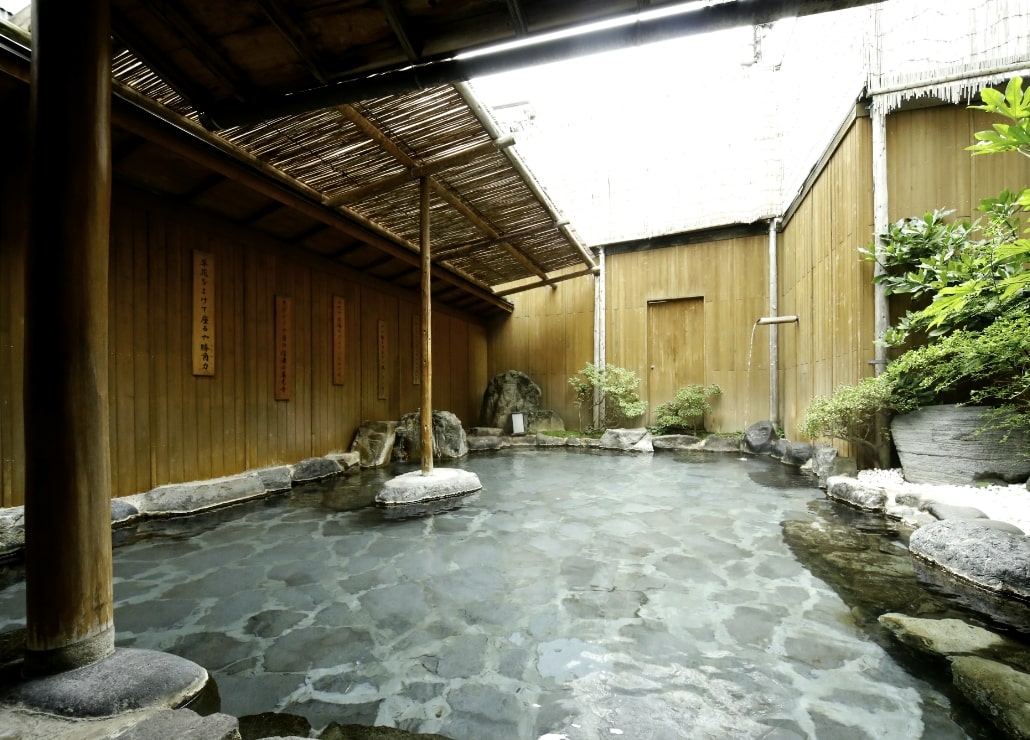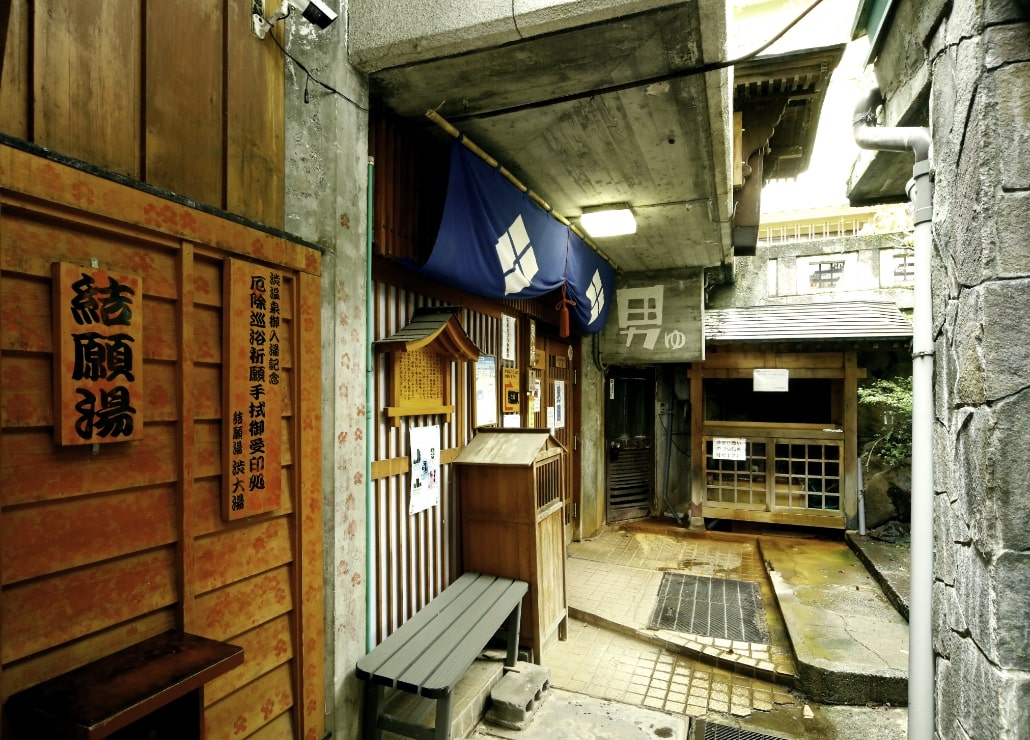 The hospitality too is traditional and comes from the heart. These ryokan inns and establishments are run by the locals, such as the 16th generation head of the Kokuya, Mr. Onezawa. Just across the narrow street is the elegant Kanaguya Onsen, said to have partly inspired the bath house in the Academy Award winning 2001 Ghibli animated movie "Spirited Away", a commentary on modern Japanese society, environmental issues and a reconnection to past values. Those values are well maintained in Shibu!
Each establishment is unique in age and charm. Rooms vary, but most prefer to experience old style Japanese living in traditional rooms, enjoying traditional Japanese meals served in the privacy of your room or in the dining rooms, using local freshly grown and sourced ingredients, including Shinshu Gyu beef and Shinshu Soba buckwheat noodles, sleeping on futon beds prepared nightly by the friendly staff while you enjoy a final soak for the day.
One of the great things about the township is the sense of local community. Even if you are staying at a particular establishment, a shared service allows you to visit other ryokan or hotels and enjoy their various hot spa facilities too. Special onsen towels can be purchased for 350 Yen, and after your visit to one of nine special bathhouses, apply a special red passport-like stamp to your towel to make a great souvenir of your stay.
Regional attractions include the Jigokudani Snow Monkeys that take advantage of the natural hot pools to warm themselves, and nearby Tamamura Jizake distillery has been making quality sake for over 215 years.
No wonder people return time and again to the timeless hot springs. Combat the stresses of life, unwind and discover a touch of traditional, cultural Japan at Shibu Onsen.