Savor Cuisine and Ancient Locales
SHORT TRIP5
With lush mountain terrain in every direction, ancient trade routes and historic towns, you'll have plenty of opportunities to find the taste of old Japan. Whether it's sipping fresh green tea, admiring local ceramics, or sampling handmade soba from famous shops, this region is brimming with culture, delicious cuisine, and hidden gems waiting to be discovered. Visit a beautiful school recognized for its unique architecture, sample Japanese sake made from local spring water, and stroll through historic post towns that have changed little from the days when this route connected Tokyo and Kyoto.
From Nagano Station (an hour and a half by bullet train from Tokyo Station) it's fifty minutes on the Shinano rail service to Matsumoto Station. En route on the train, read up on the local history of the day's destinations.

Day1
Hokuriku Shinkansen
1h30min
Shinano Limited Express
1h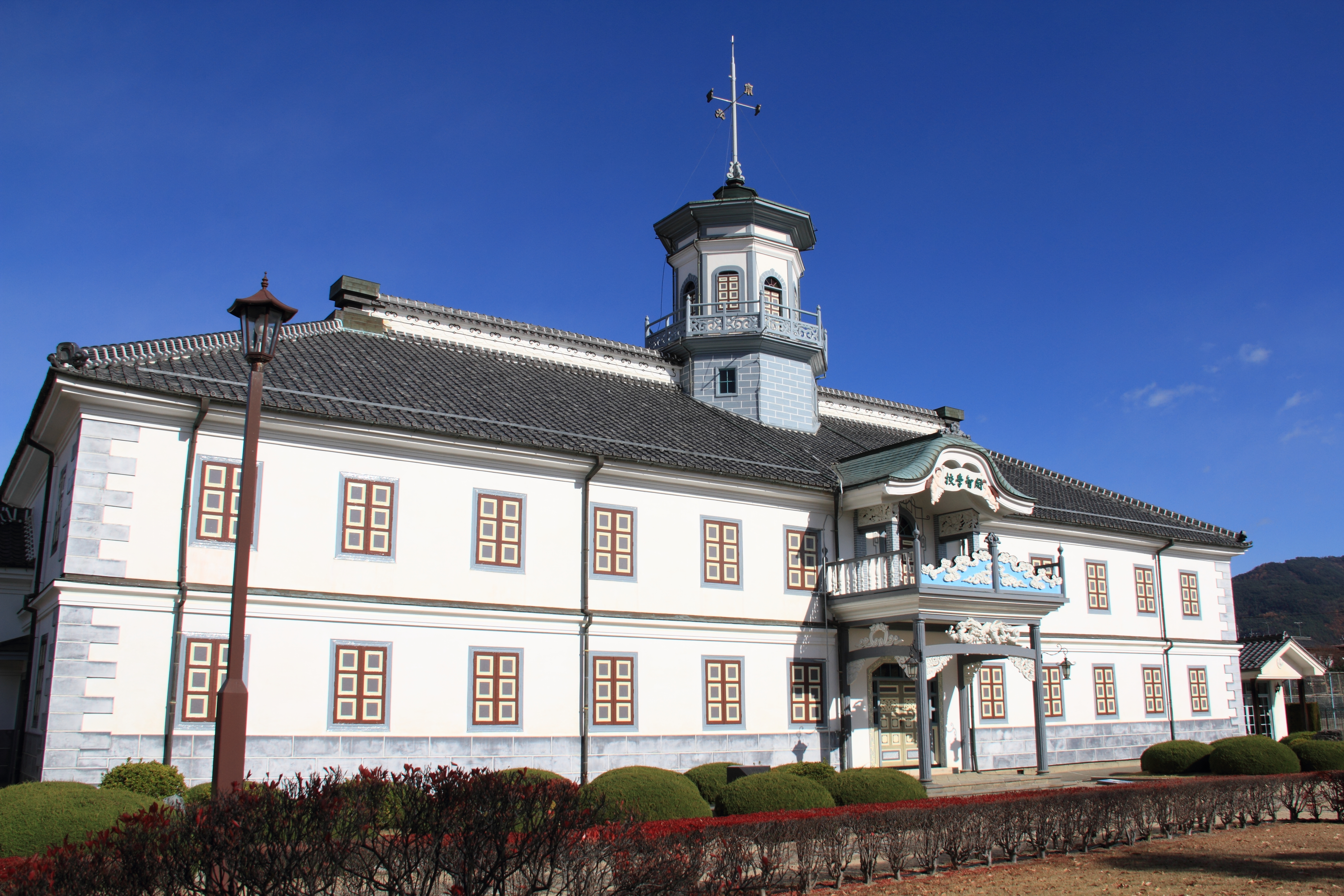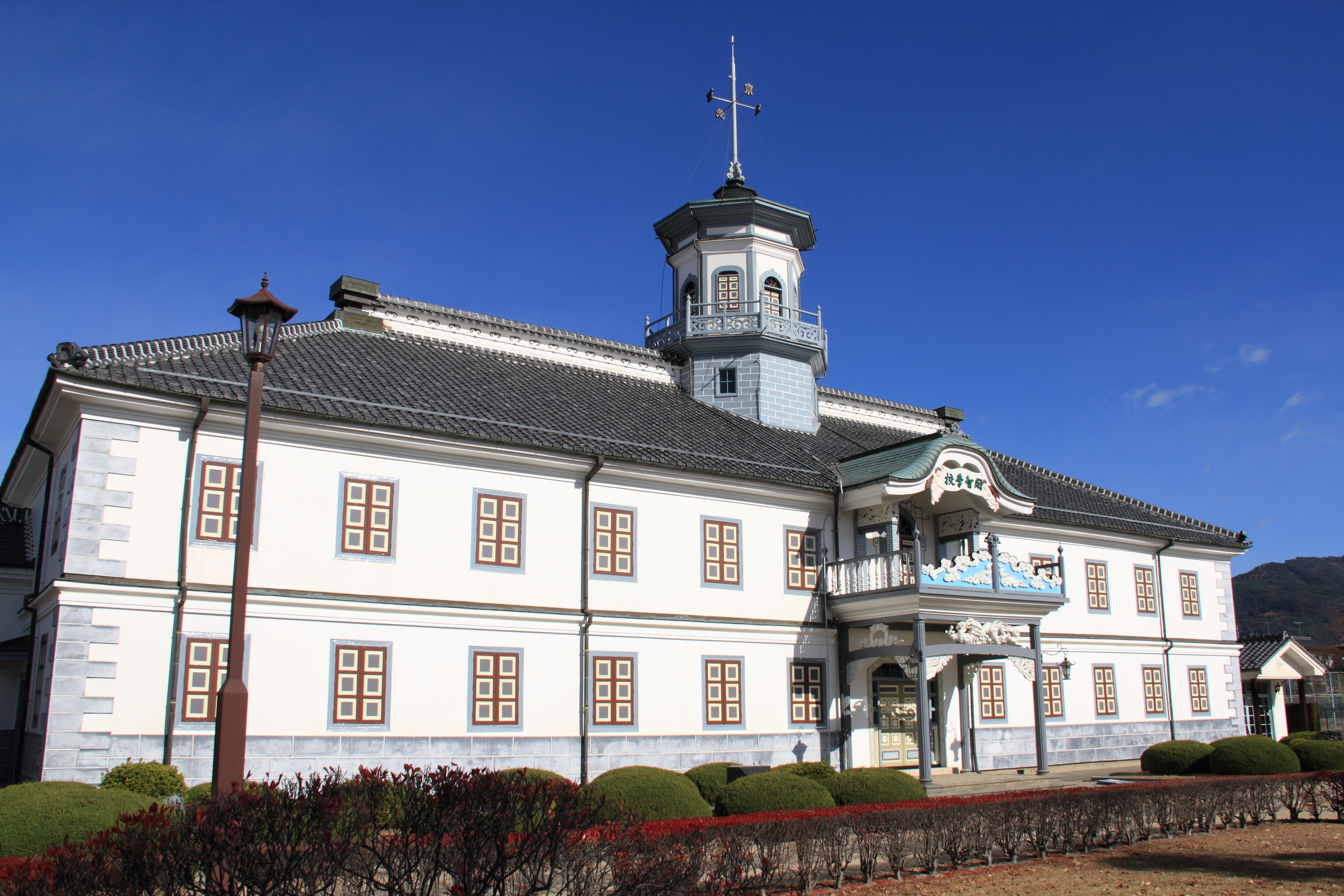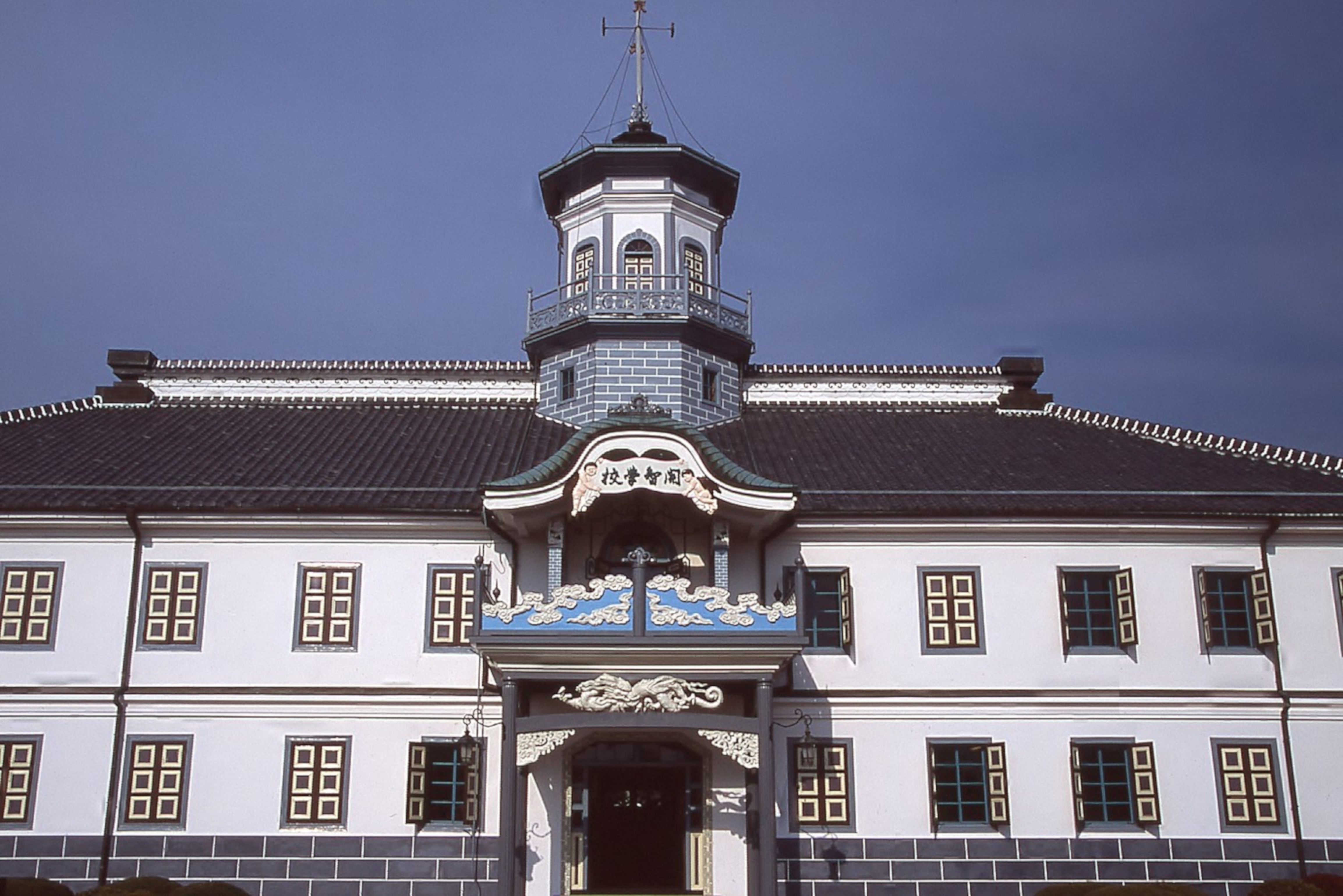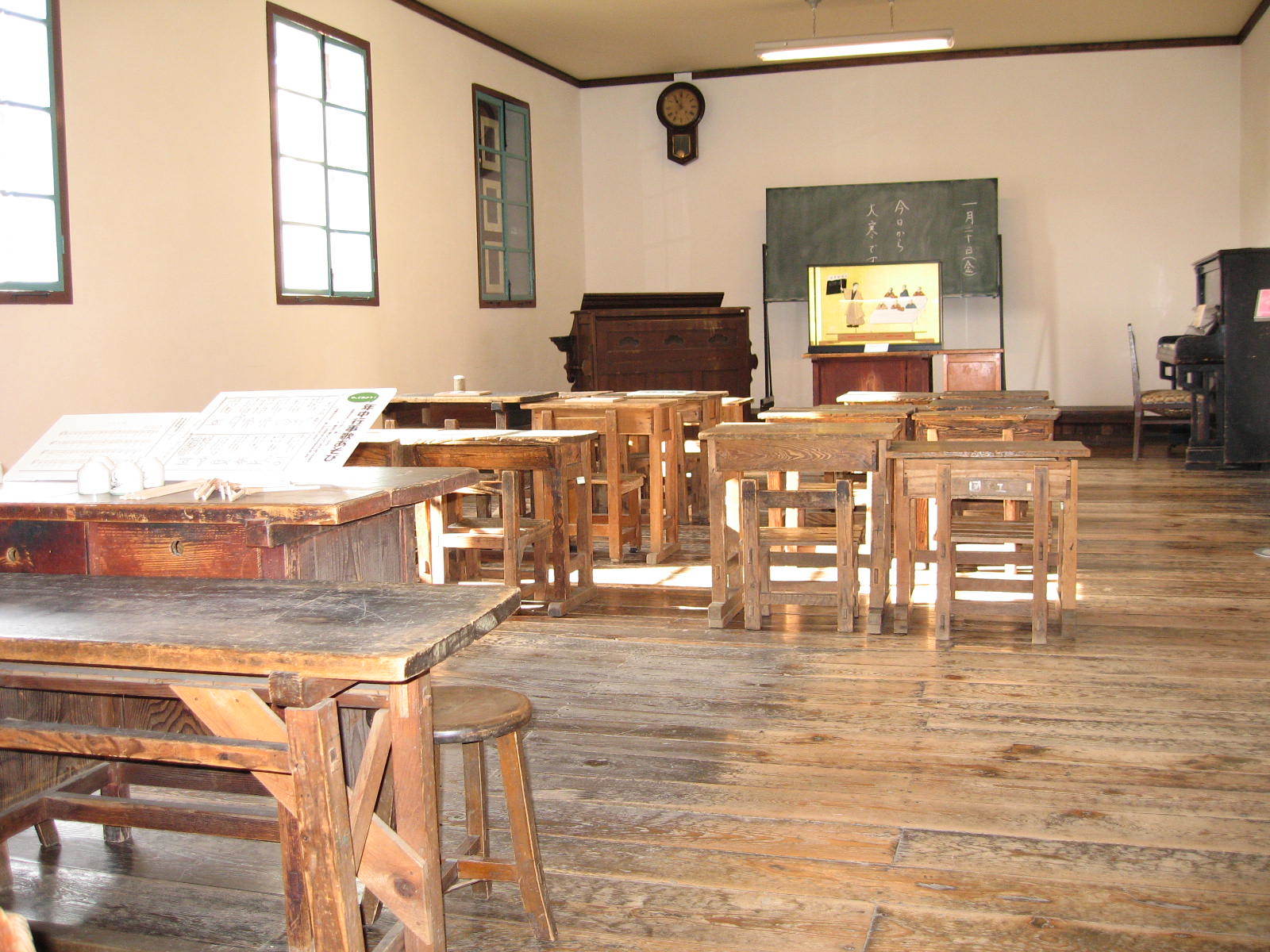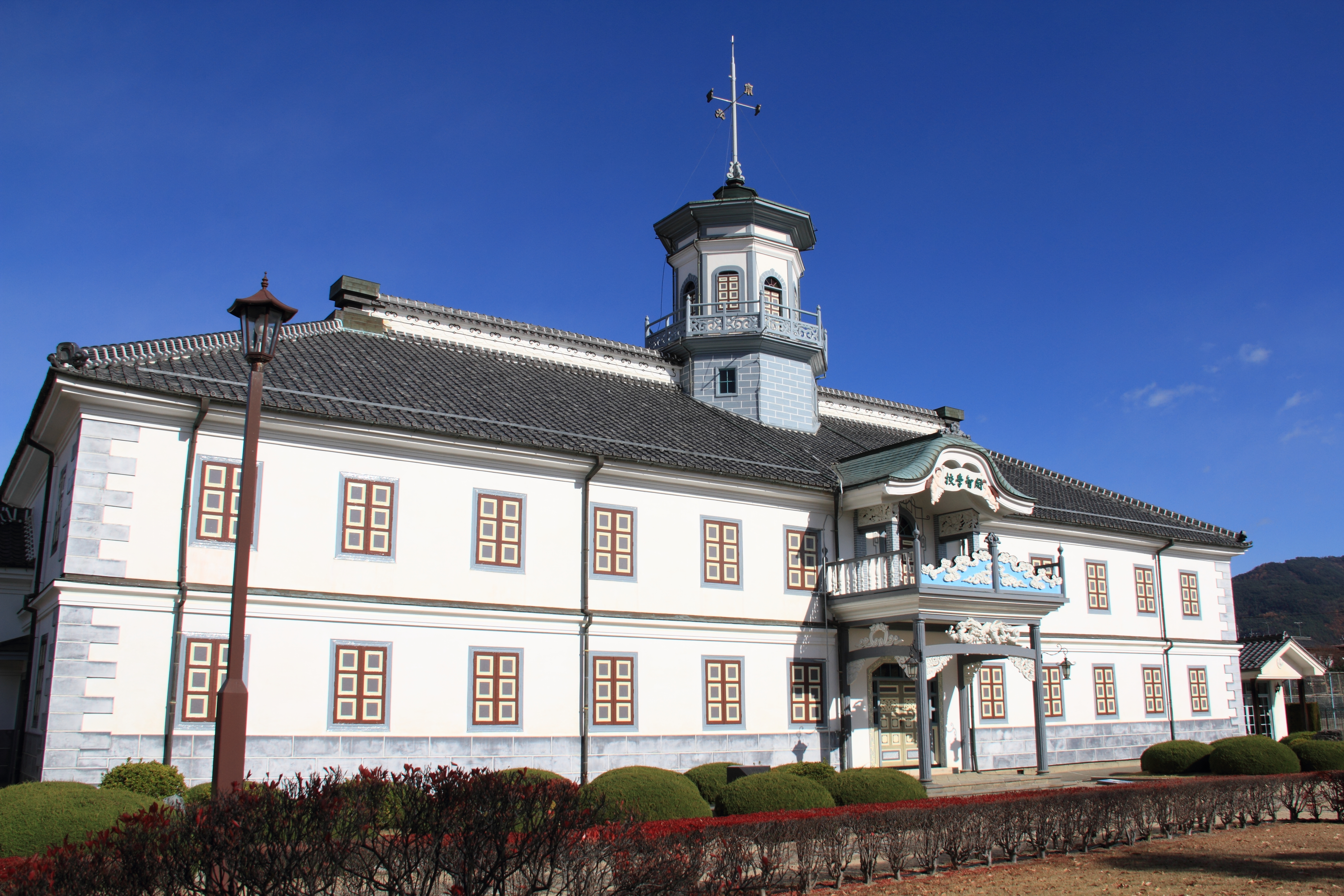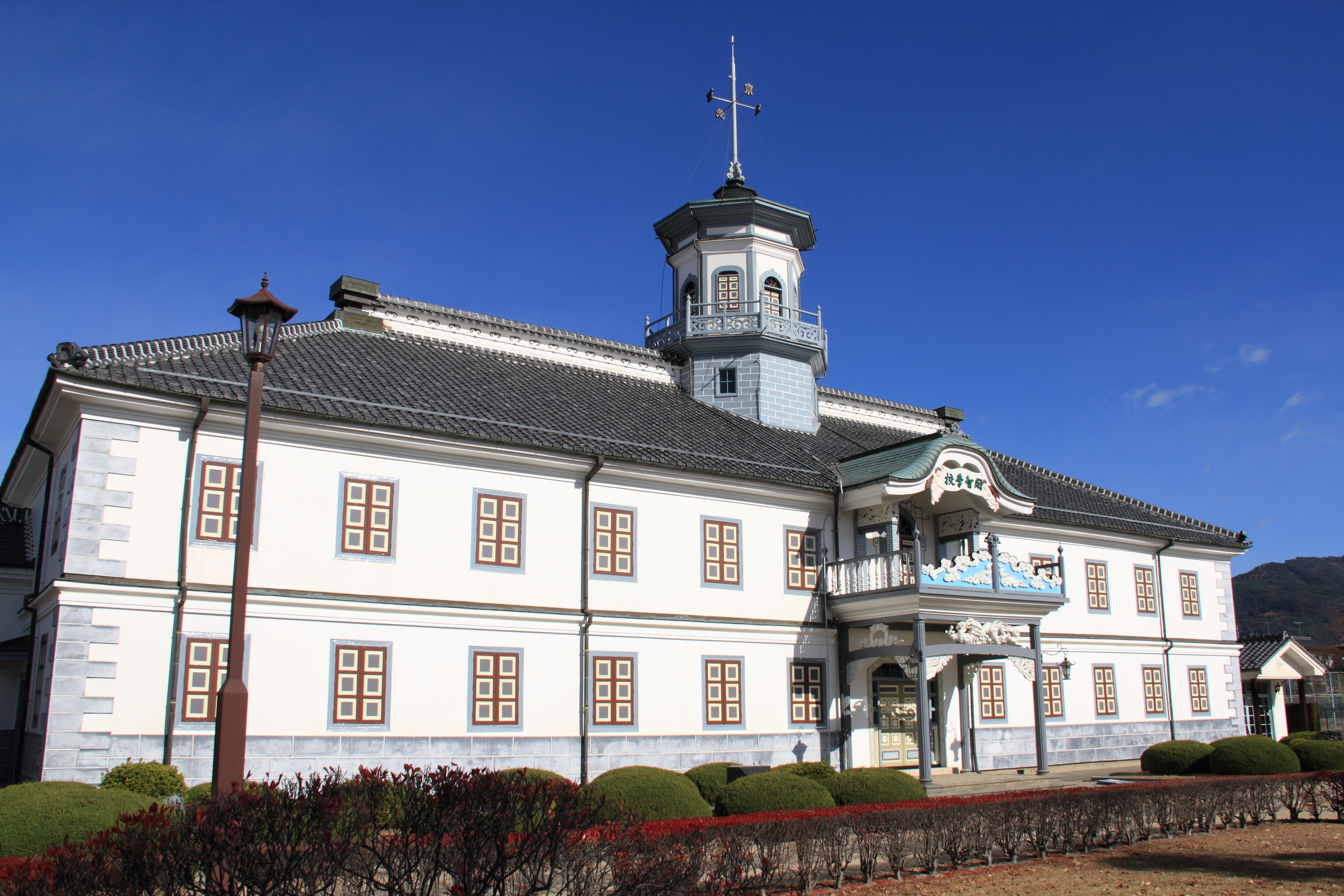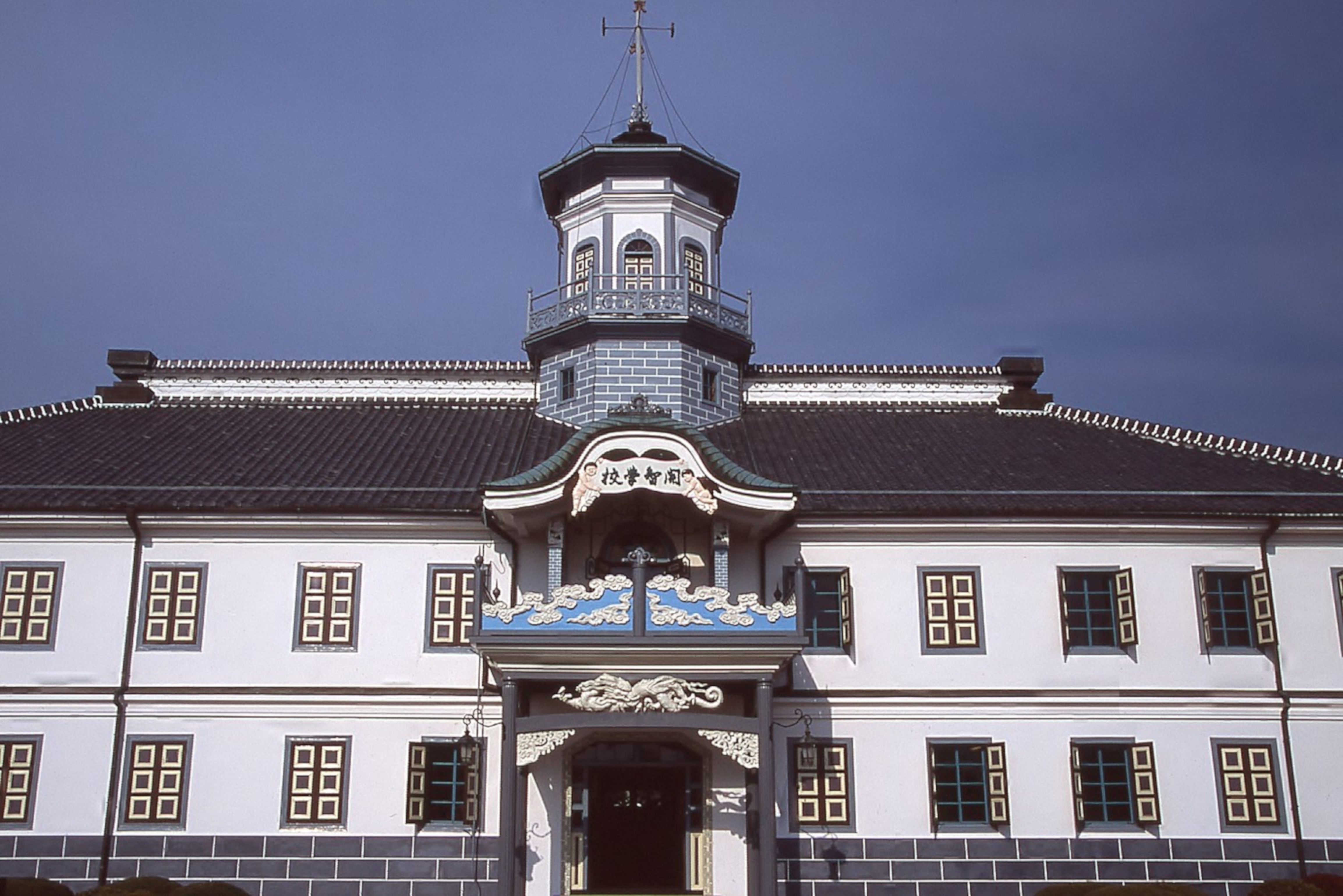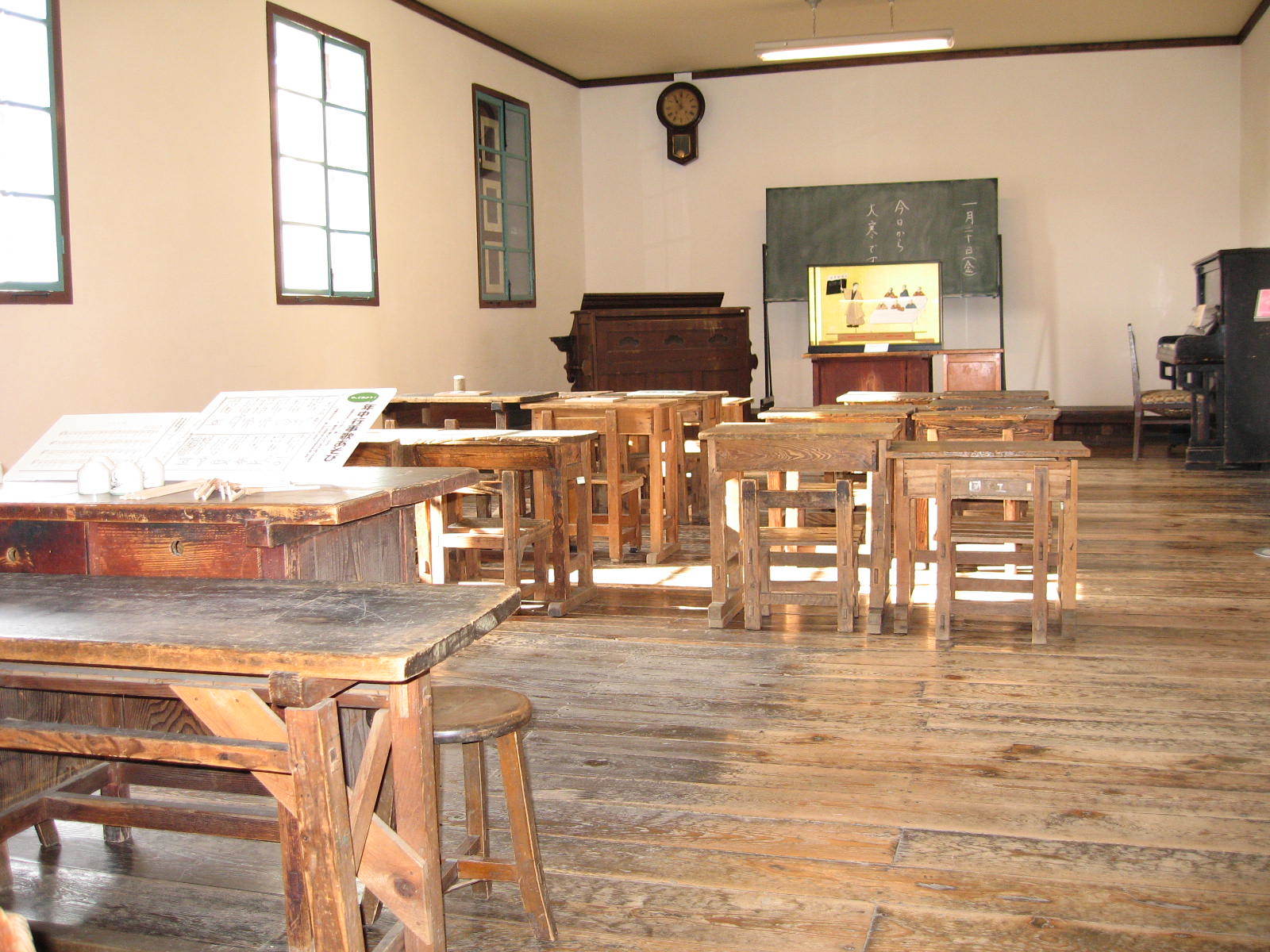 Former Kaichi School
The Former Kaichi School is a stunning building that once functioned as Matsumoto's first communal school and it is the first modern school building to be recognized as a National Treasure. It dates back to 1876, to a time when Japan's education system had recently been reformed and Western influence was introduced in architecture. The carpenters who built the school were untrained in Western construction methods, which led to a unique combination of Japanese and Western styles. An unusual juxtaposition of decorations, both dragon and angel carvings, adorn the front of the school. Ceilings made of paper, pillars from an abandoned temple, and walls made of mud and bamboo are other notable features. Today the Former Kaichi School is a museum, with a valuable collection of historic artifacts where visitors can see classrooms as they were set up in the past, with original chairs, desks, and slate blackboards that students once used.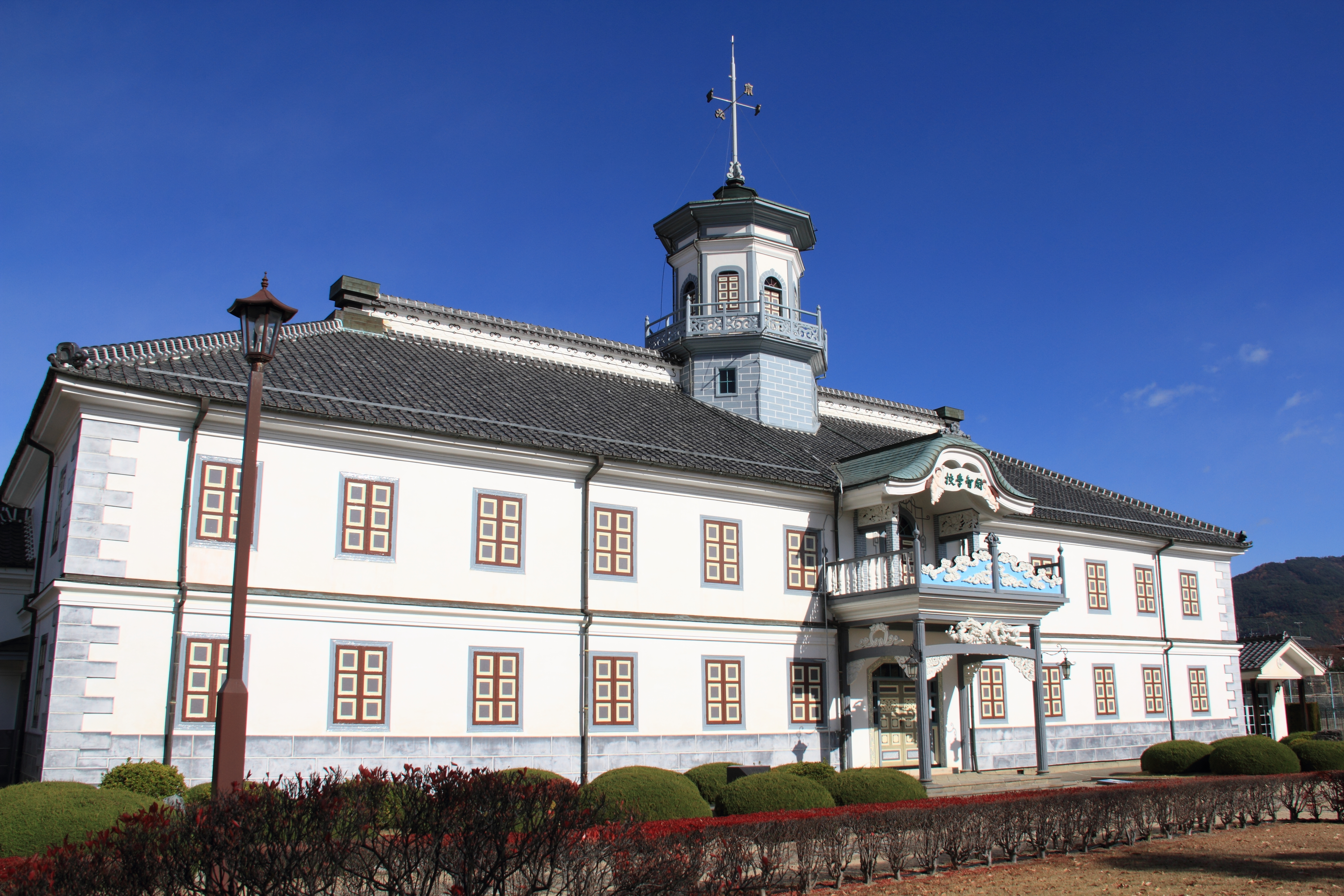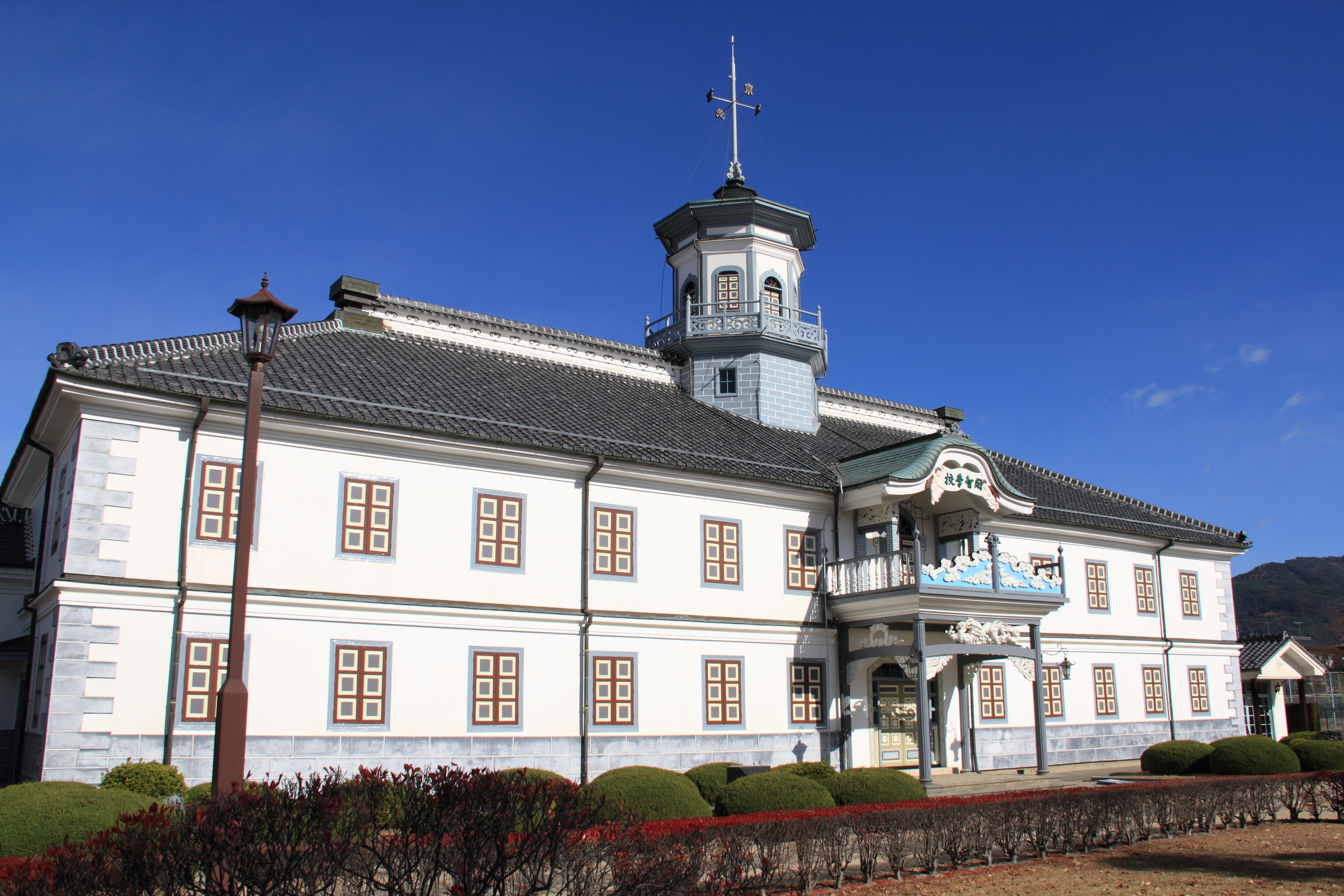 Address

2-4-12 kaichi, Matsumoto City, Nagano Prefecture
Surrounding area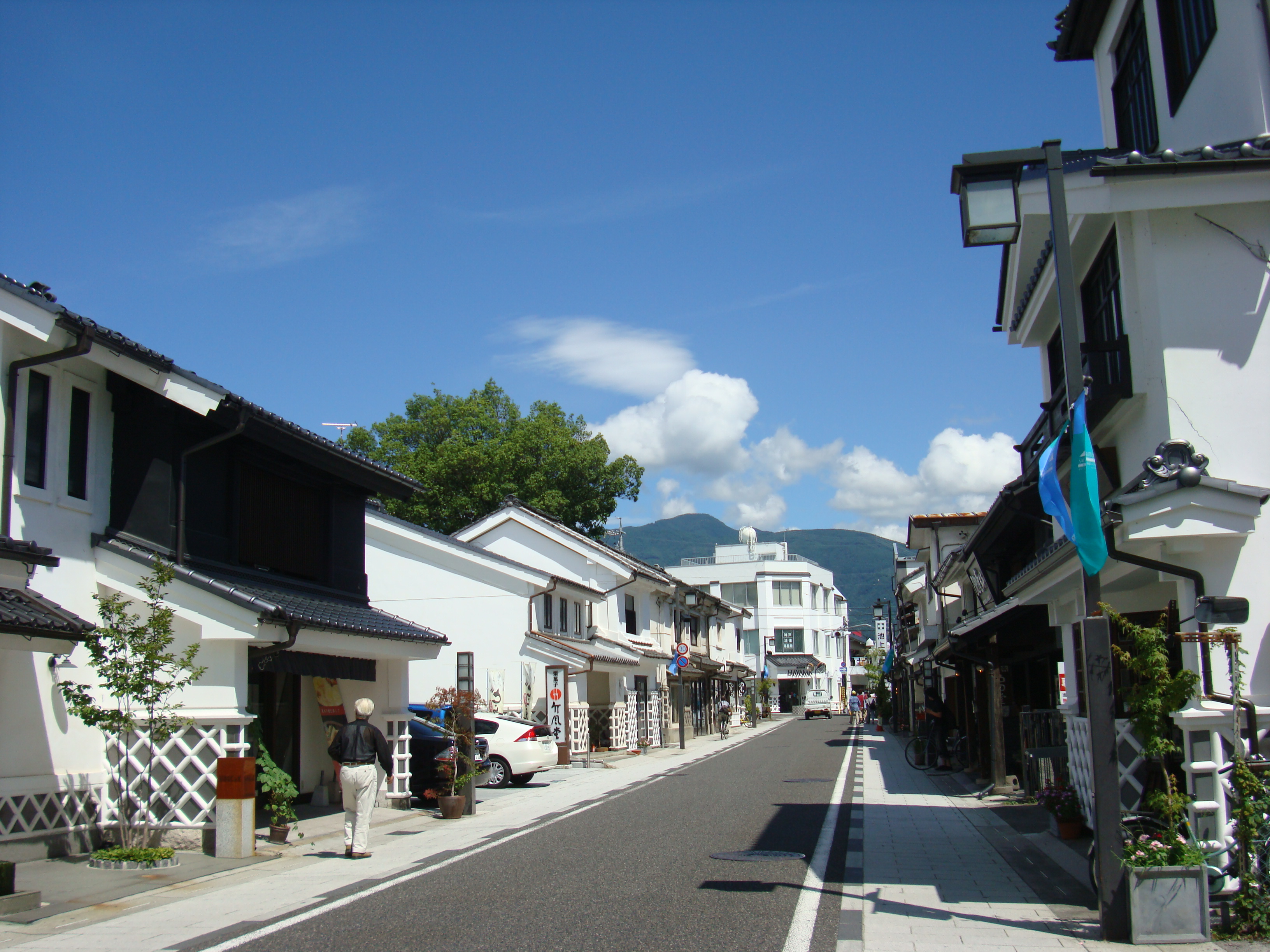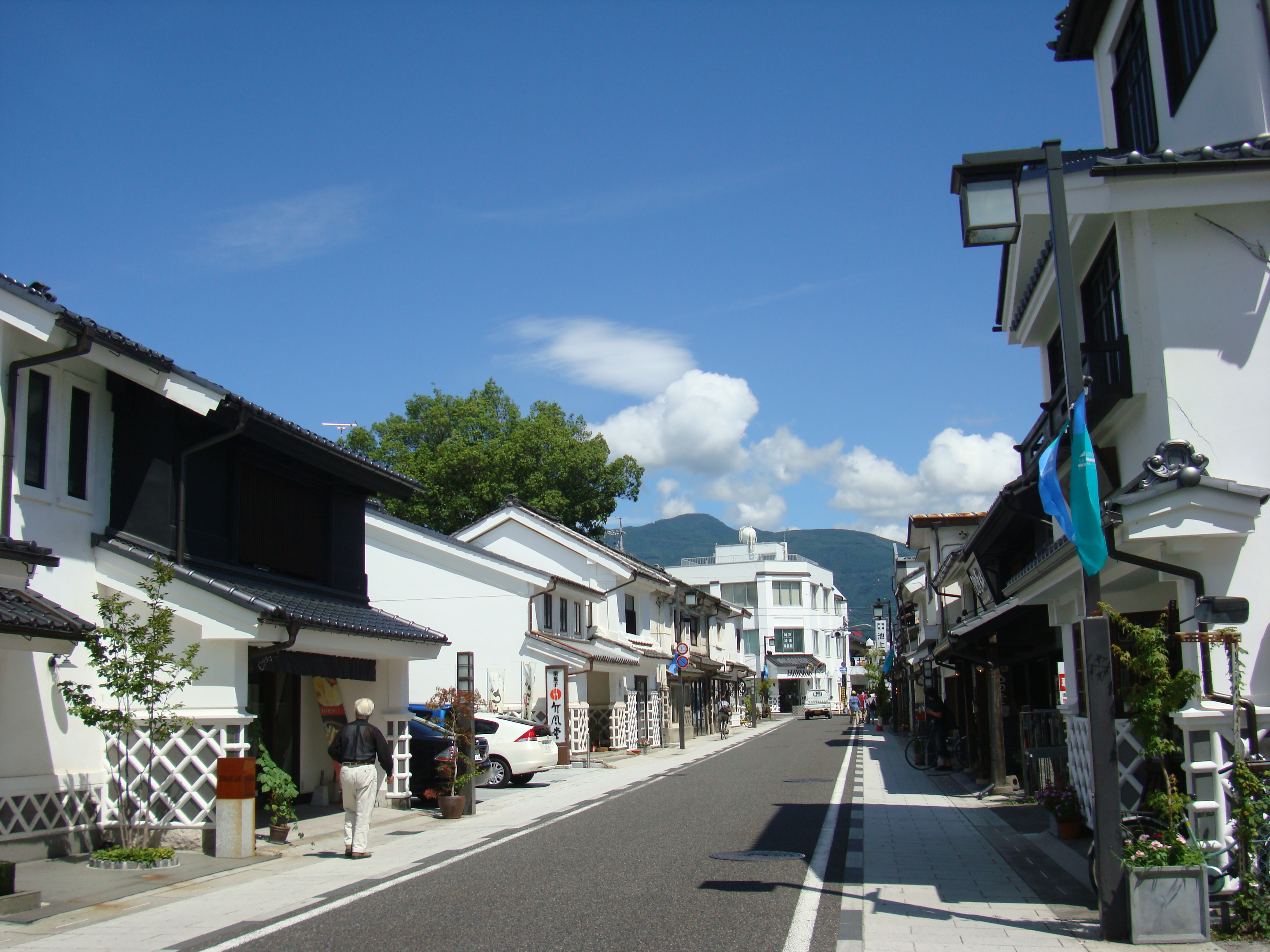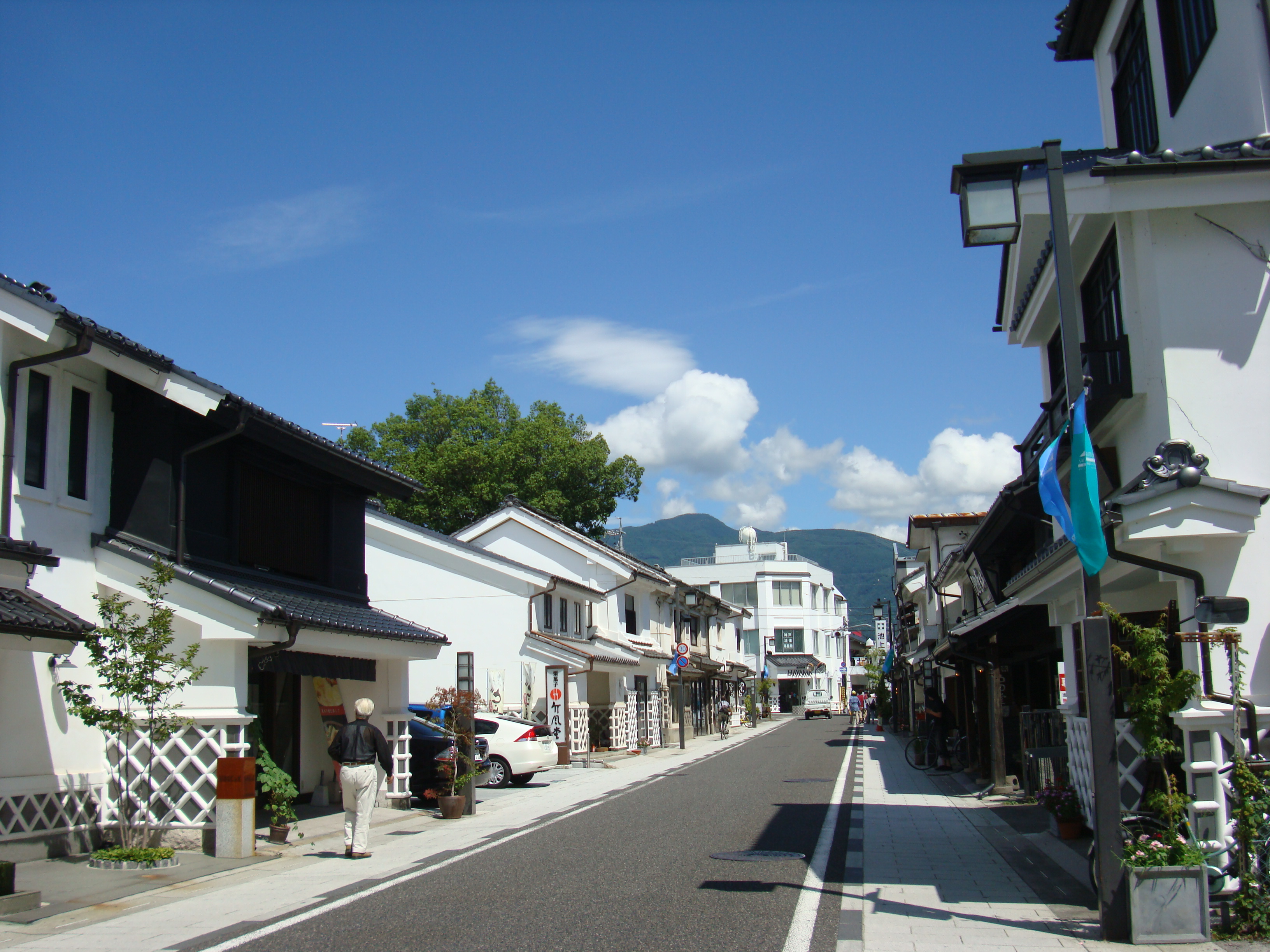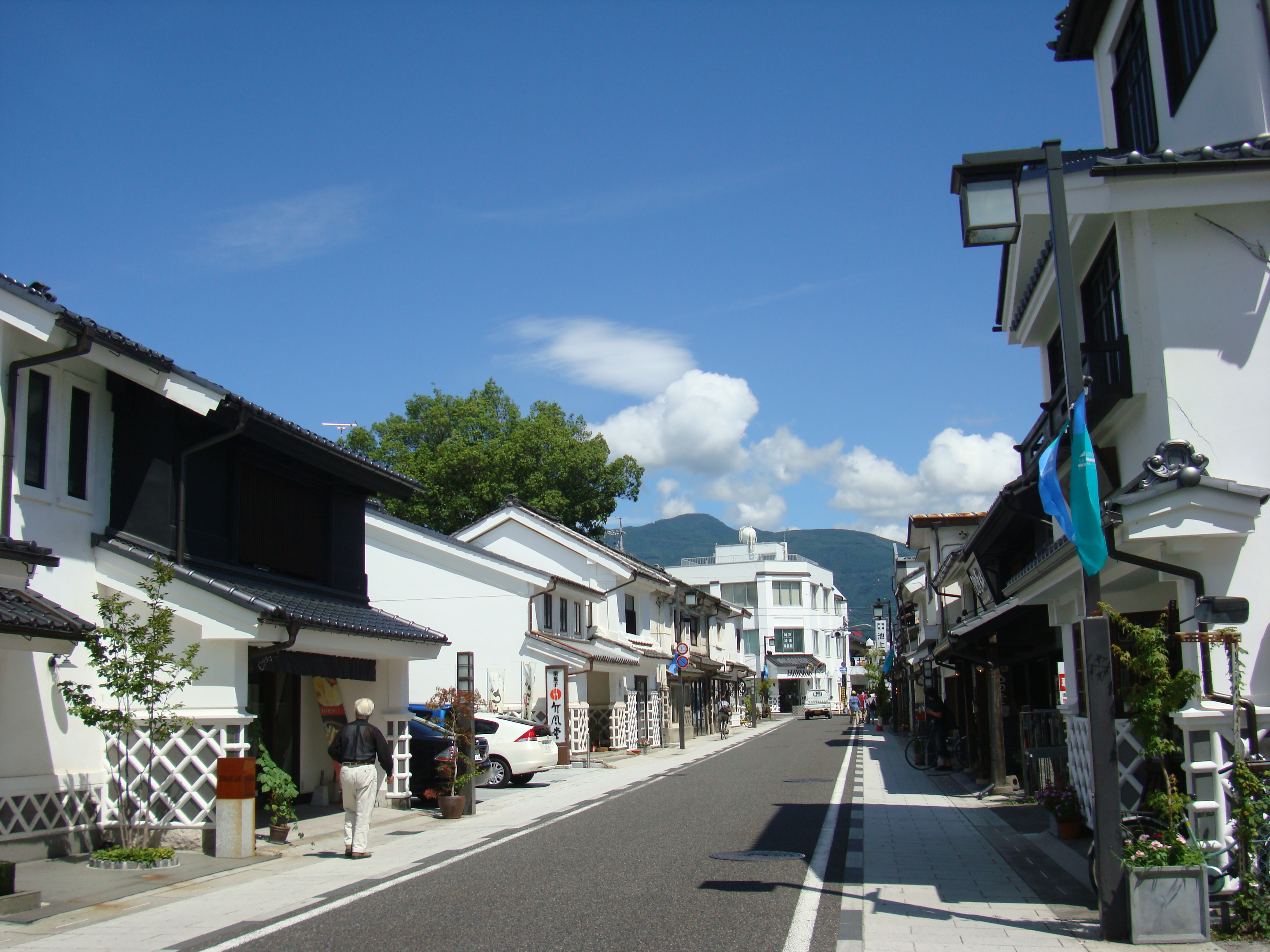 Nakamachi District
The cute shophouses that line the Nakamachi Street are known for their distinctive black and white crisscross pattern, called "namako." This style of architecture, known as kura-zukuri, served a practical function and walls were purposefully constructed using plaster to prevent the spread of the large fires that were common during the Edo period (1603–1867) and the Meiji era (1868–1912). This bustling street was once the main business district during Matsumoto City's castle town days. Many of these buildings are more than 100 years old, selling traditional Japanese pottery, lacquer ware, or wooden crafts. Others have become cafes, restaurants, or soba shops. Wells found along this street are still used by locals. Fresh spring water from the area is a traditional ingredient used in local sake brewing. No visit to Matsumoto is complete without a stroll through this vibrant district.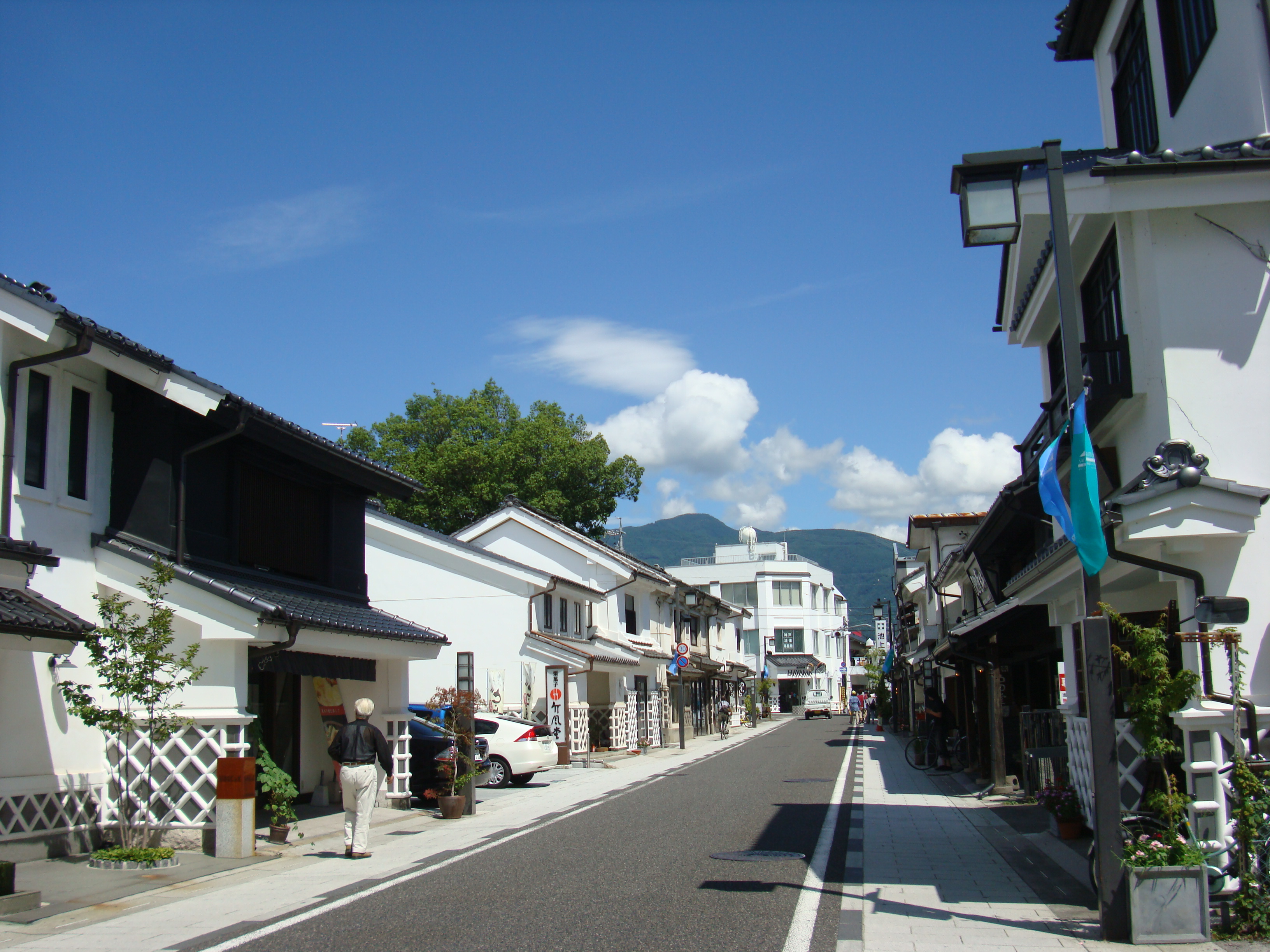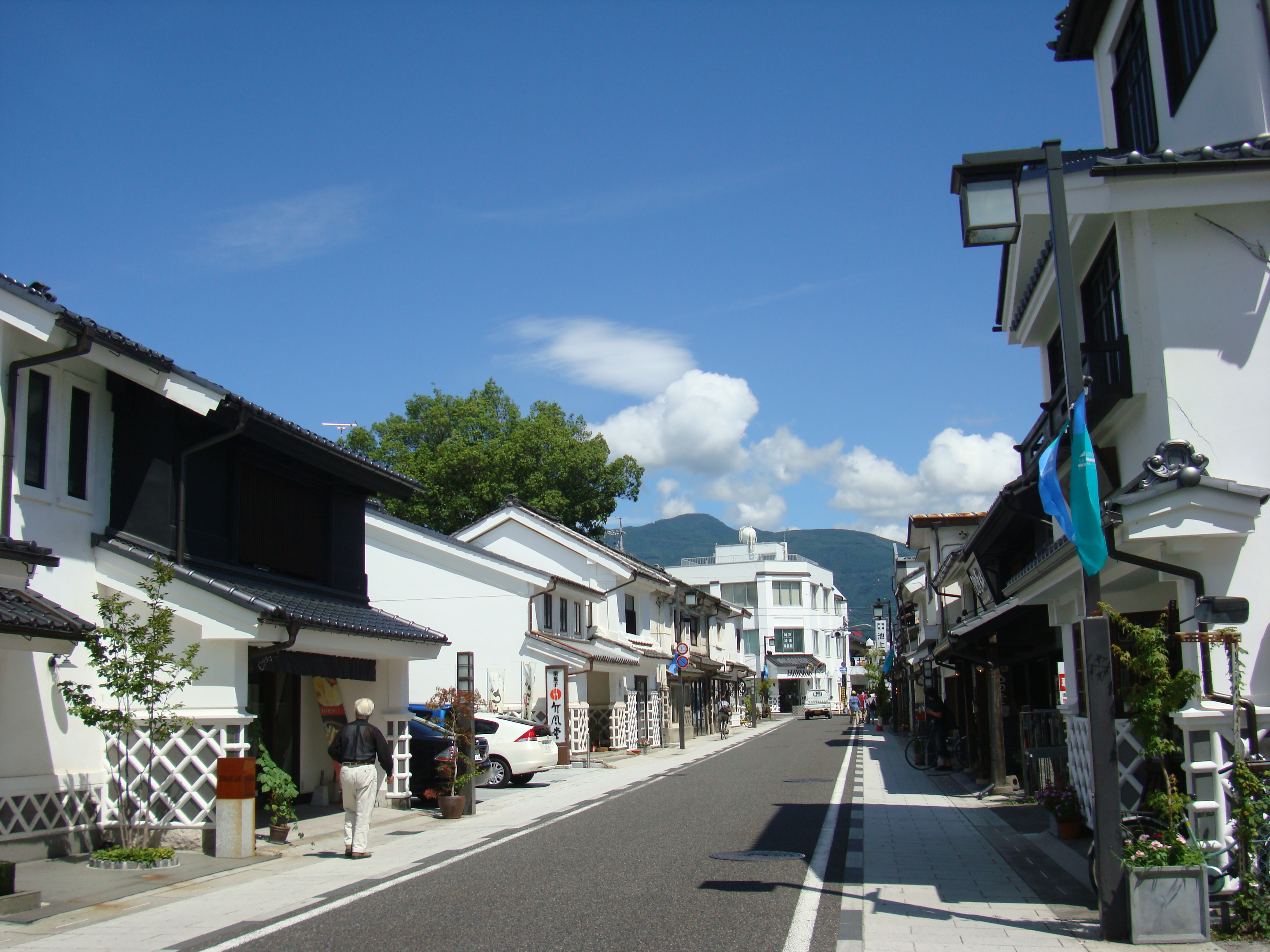 Address

3-2-14 Chuo, Matsumoto City, Nagano Prefecture
Site URL
Surrounding area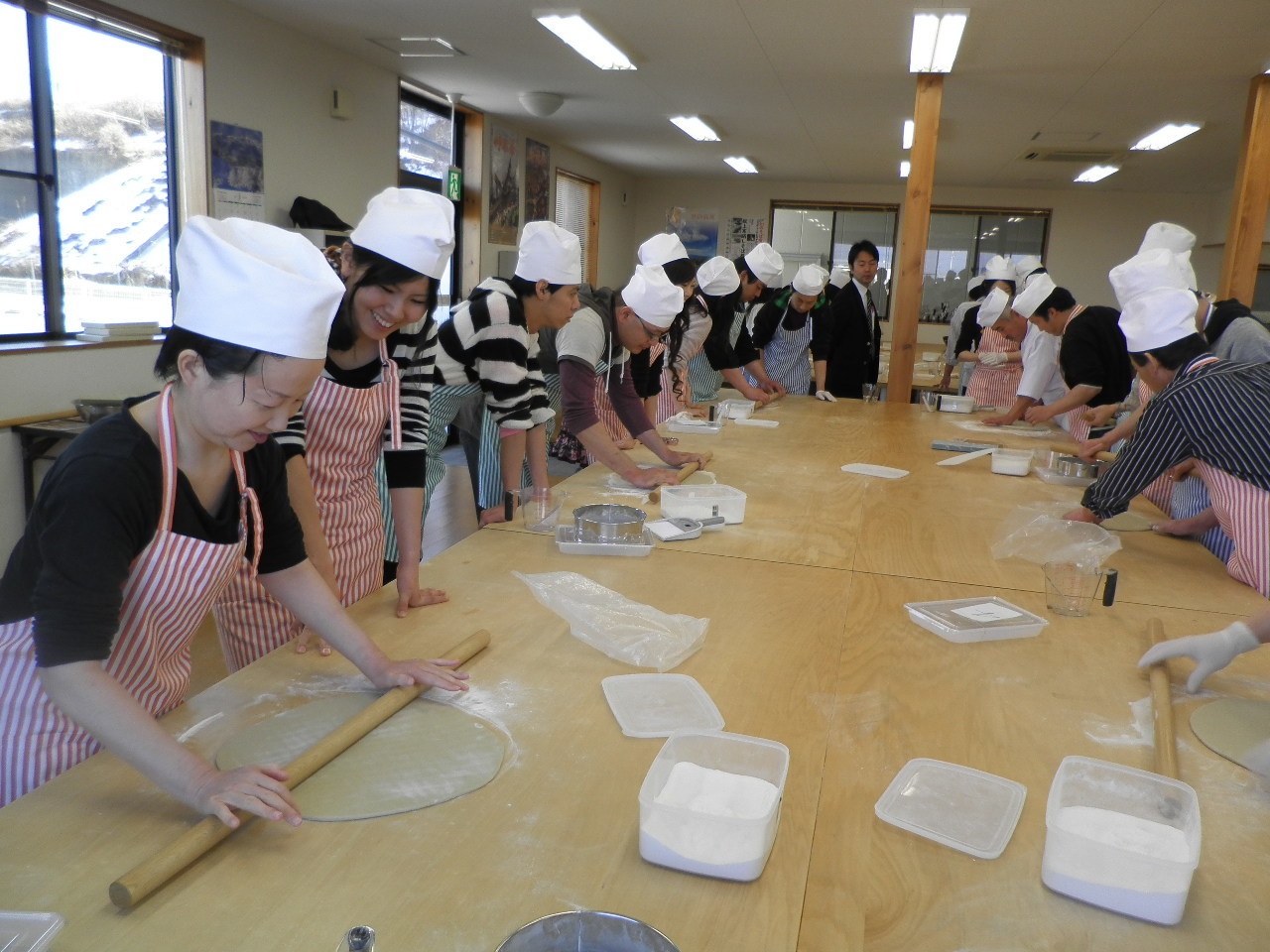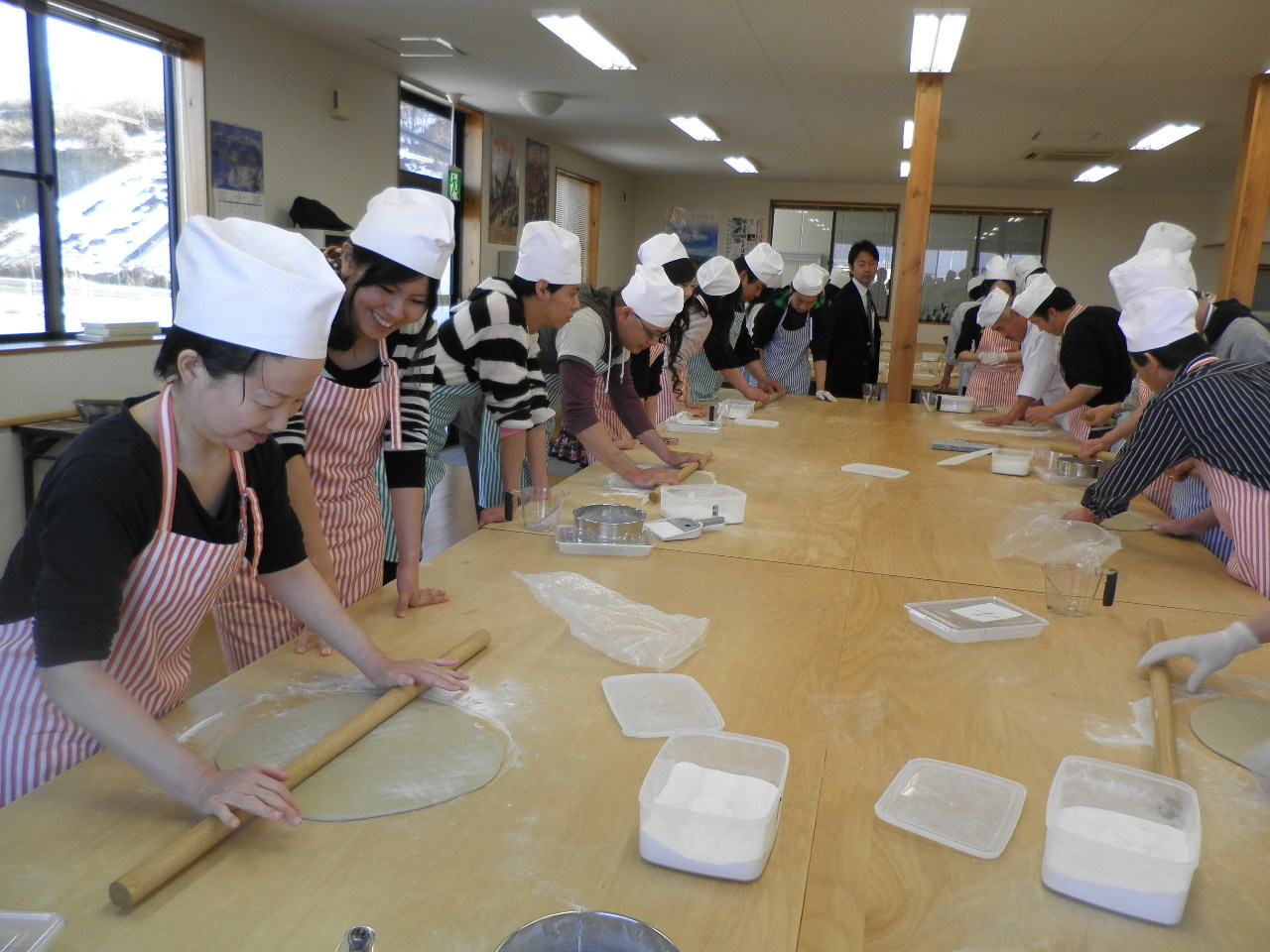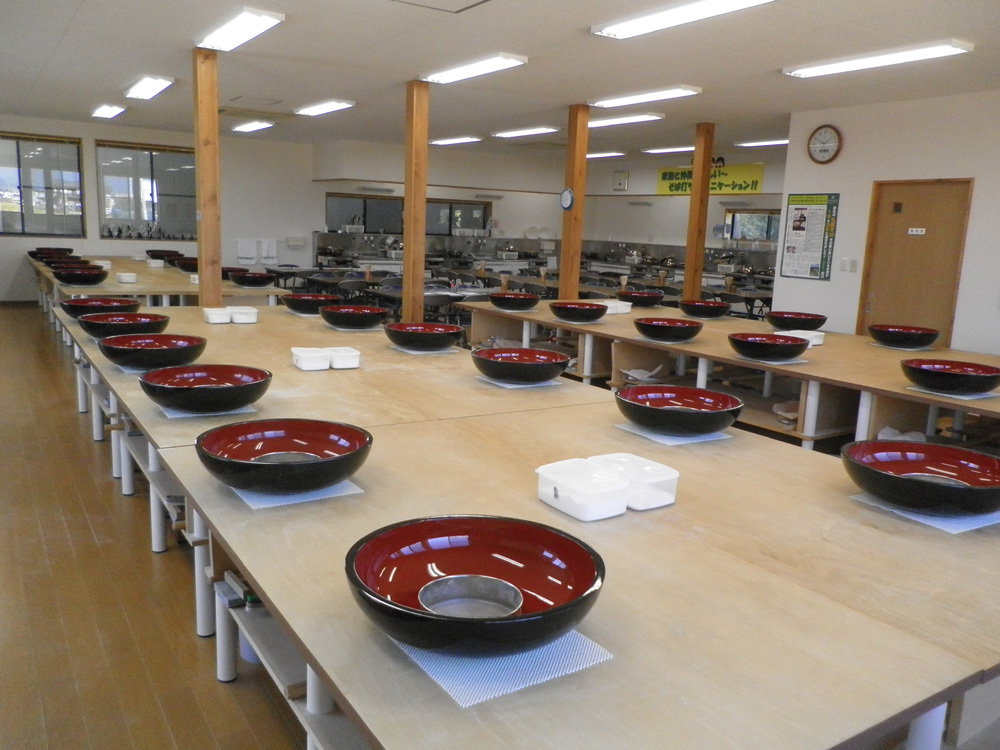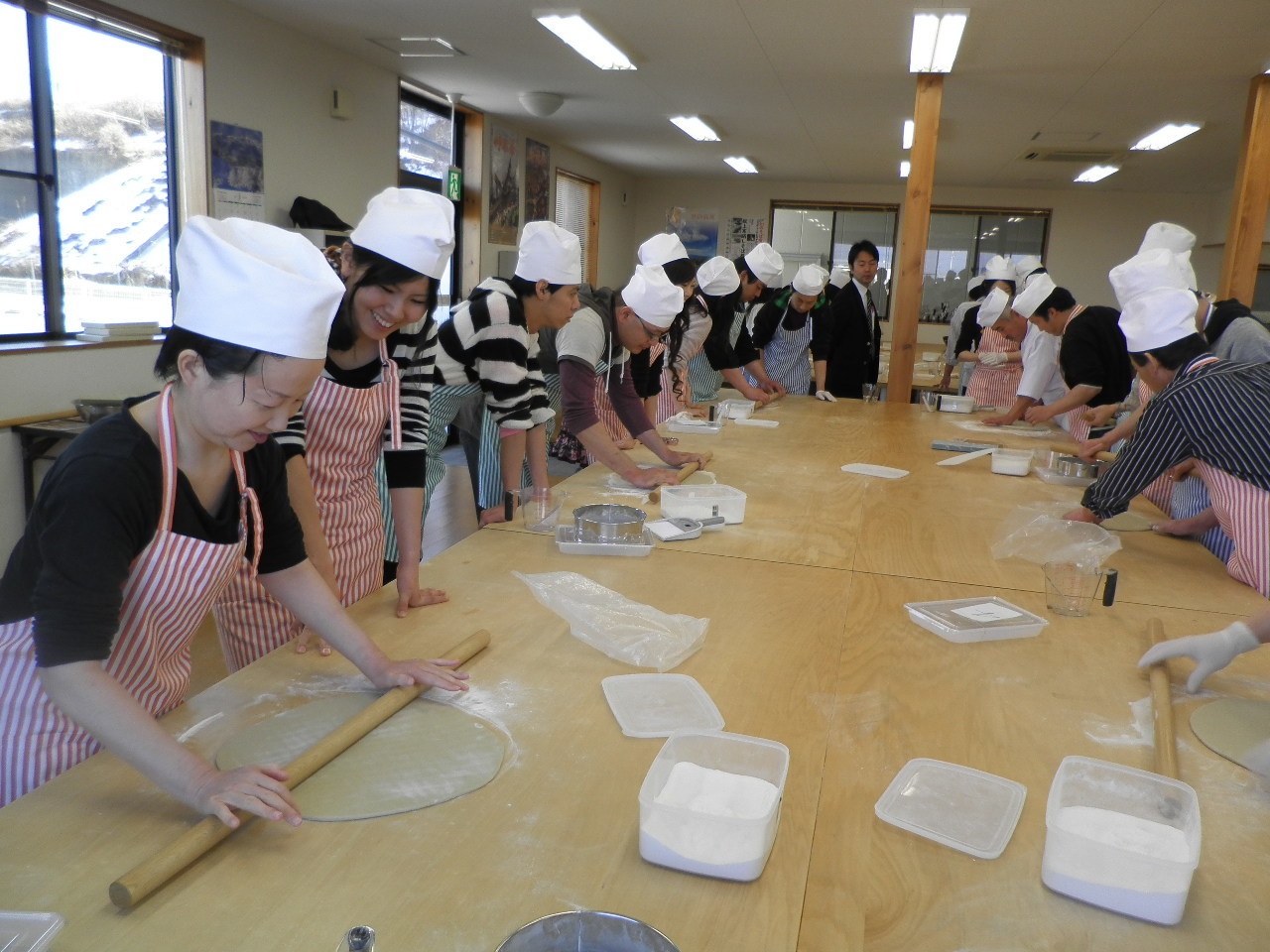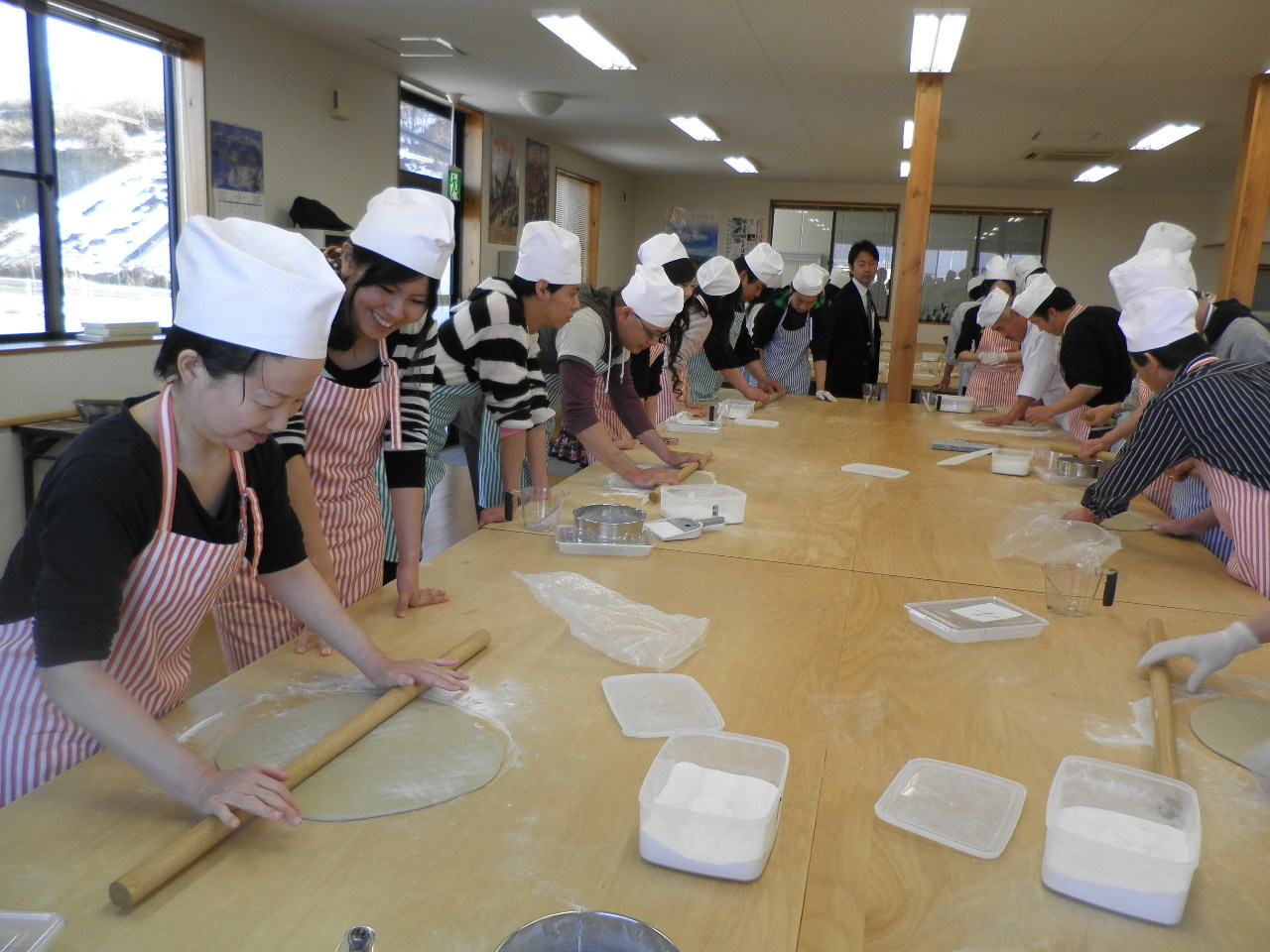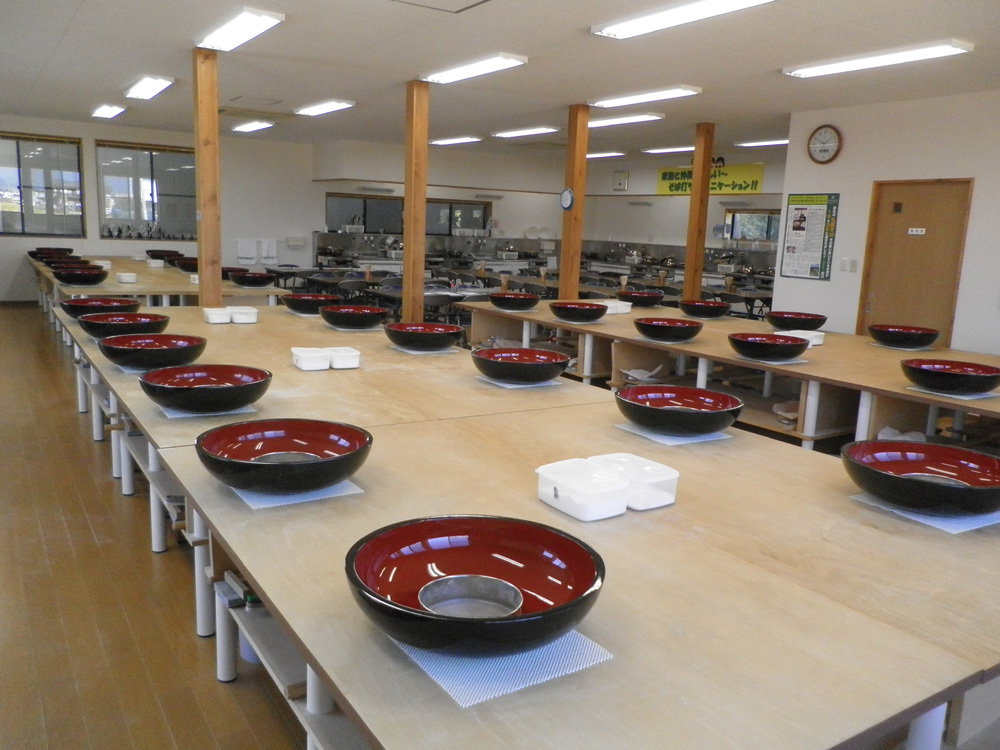 Matsumoto Handmade Soba Making Experience
Nagano Prefecture is well known for soba, the classic Japanese noodles made from a combination of buckwheat and wheat flour. Fortunately, there are a few places around Matsumoto City where you can get your hands dirty in a delicious way. Take a short soba making course and you'll be enjoying the fruits of your own work from a bamboo zaru serving dish in no time! Some of these places have been preparing soba for over 130 years, so you're sure to have some true masters of their craft to guide you through the process. Nothing tastes quite as good as the food that you've prepared.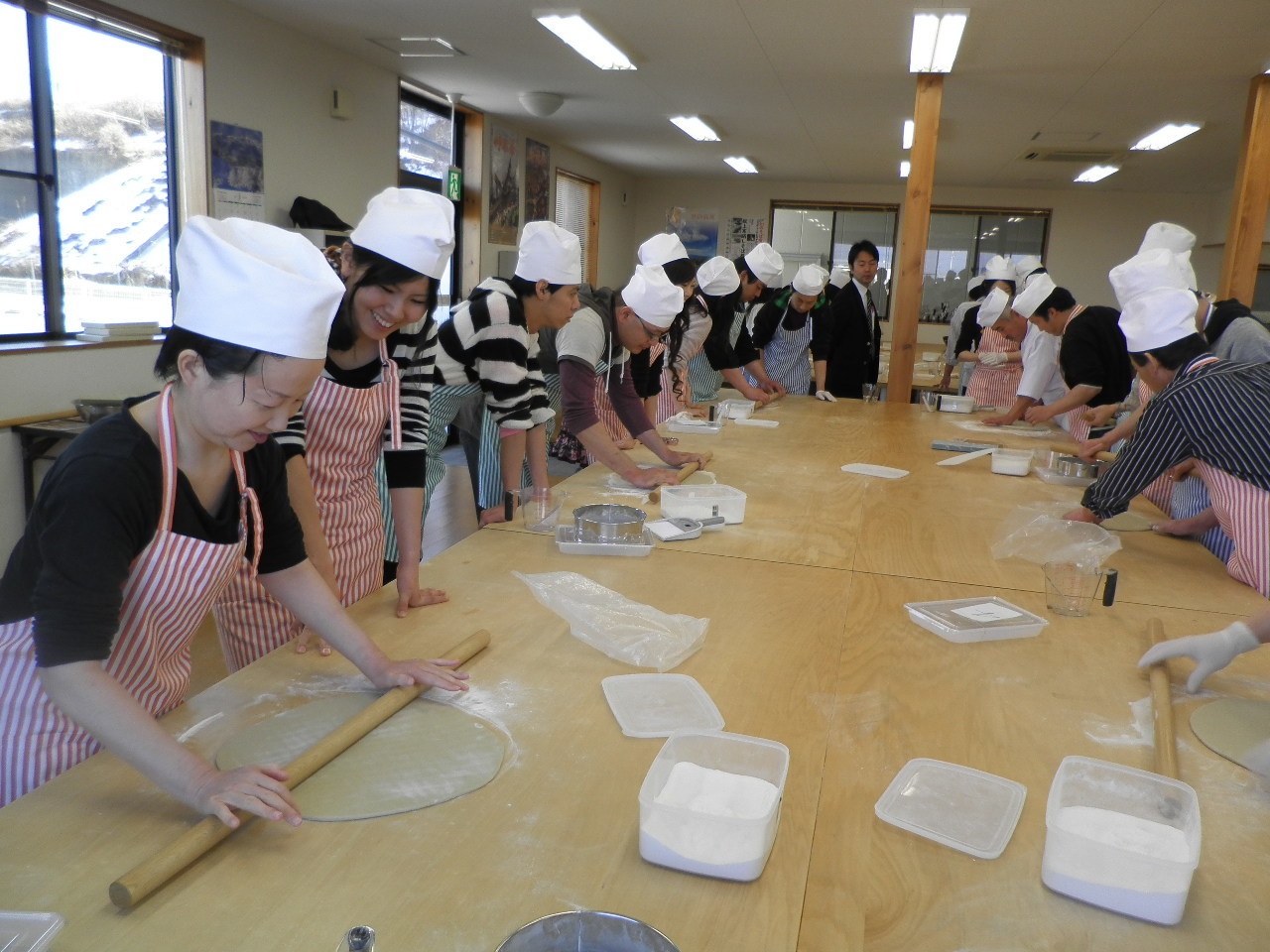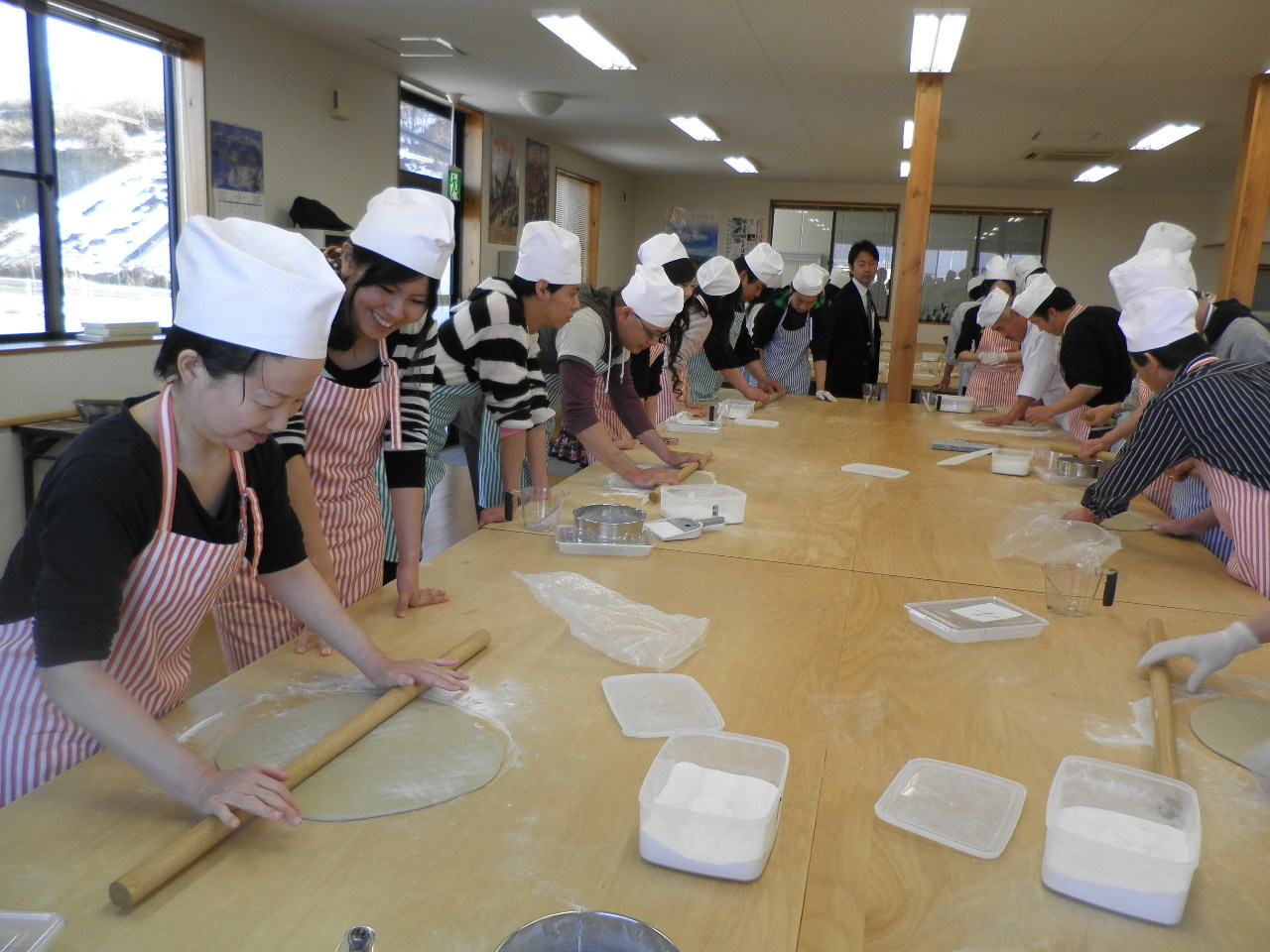 Address

465-3 Nakasu Jinguji Temple in Suwa City, Nagano Prefecture
Surrounding area
Day2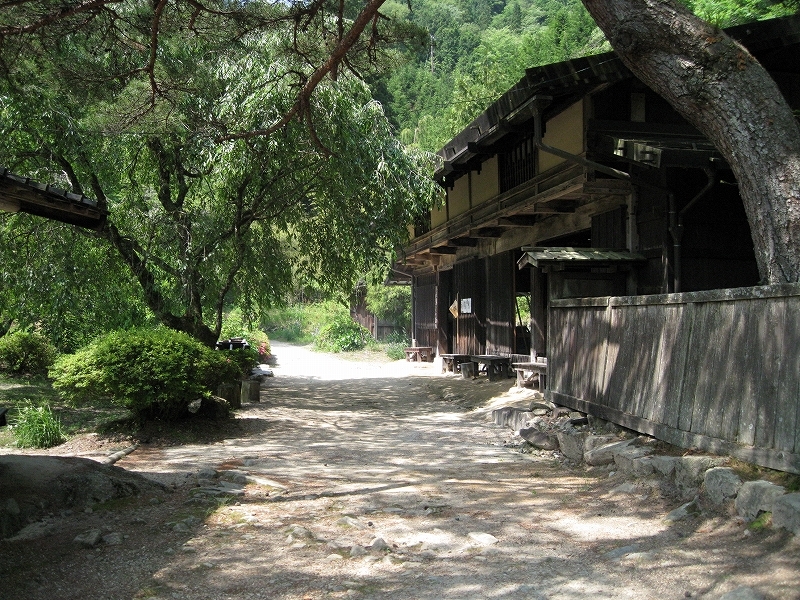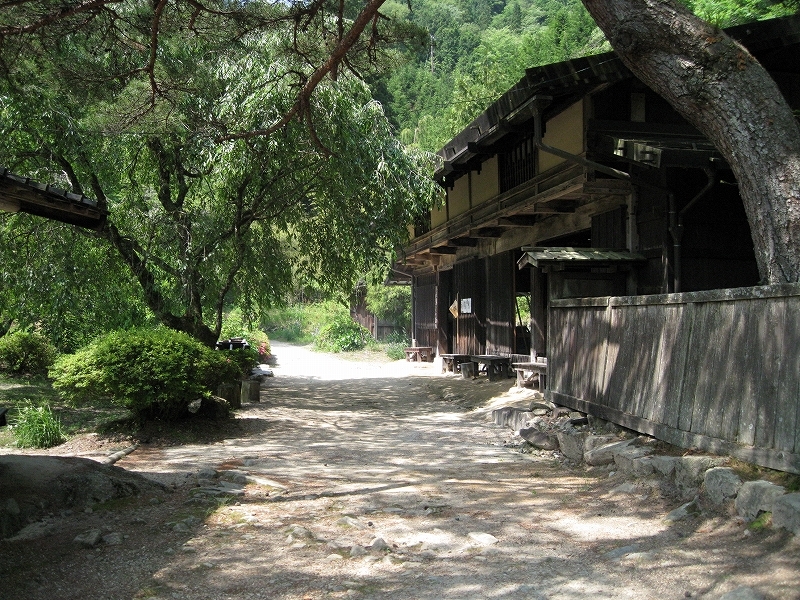 Nakasendo
During the age of the samurai, travelers made the long and arduous journey from Edo (modern-day Tokyo) to Kyoto along five ancient trails. The Nakasendo, which literally means "mountain route," was one of these trails, going through the heart of Japan. It was difficult to traverse on foot because of the many mountain passes like the Kiso road. Today you can walk a 7.7km section of the original trail from Tsumago-juku in Nagano to Magome-juku in Gifu, which remains remarkably similar to the ancient trail. The hike takes approximately three hours and this section of the trail is nationally recognized as a historic site. Walking these time-worn paths will reward you with some of Japan's most spectacular rural scenery, like lush cedar forests, and pristine waterfalls. Along the way, explore the well-preserved traditional buildings of the post stations along the trail, which date back to the Edo period (1603–1867).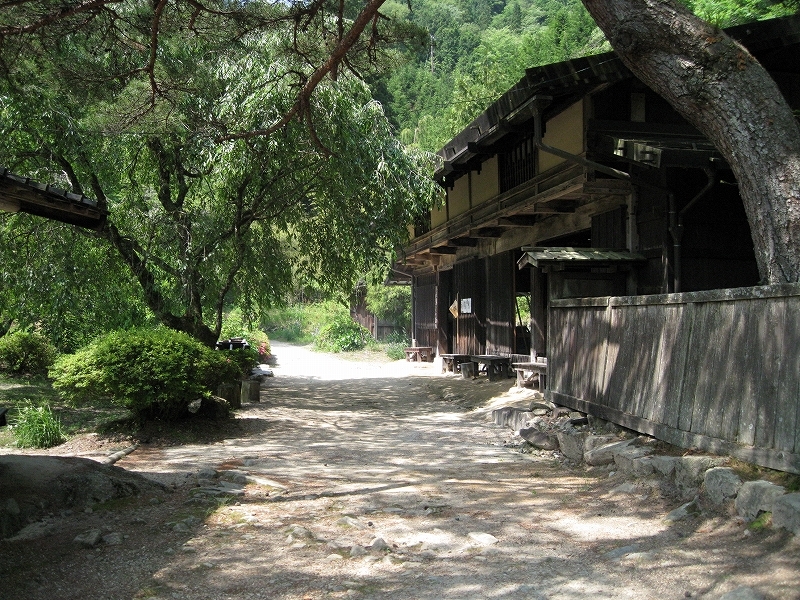 Address

Miyota-cho, Kitasaku-gun, Nagano
Surrounding area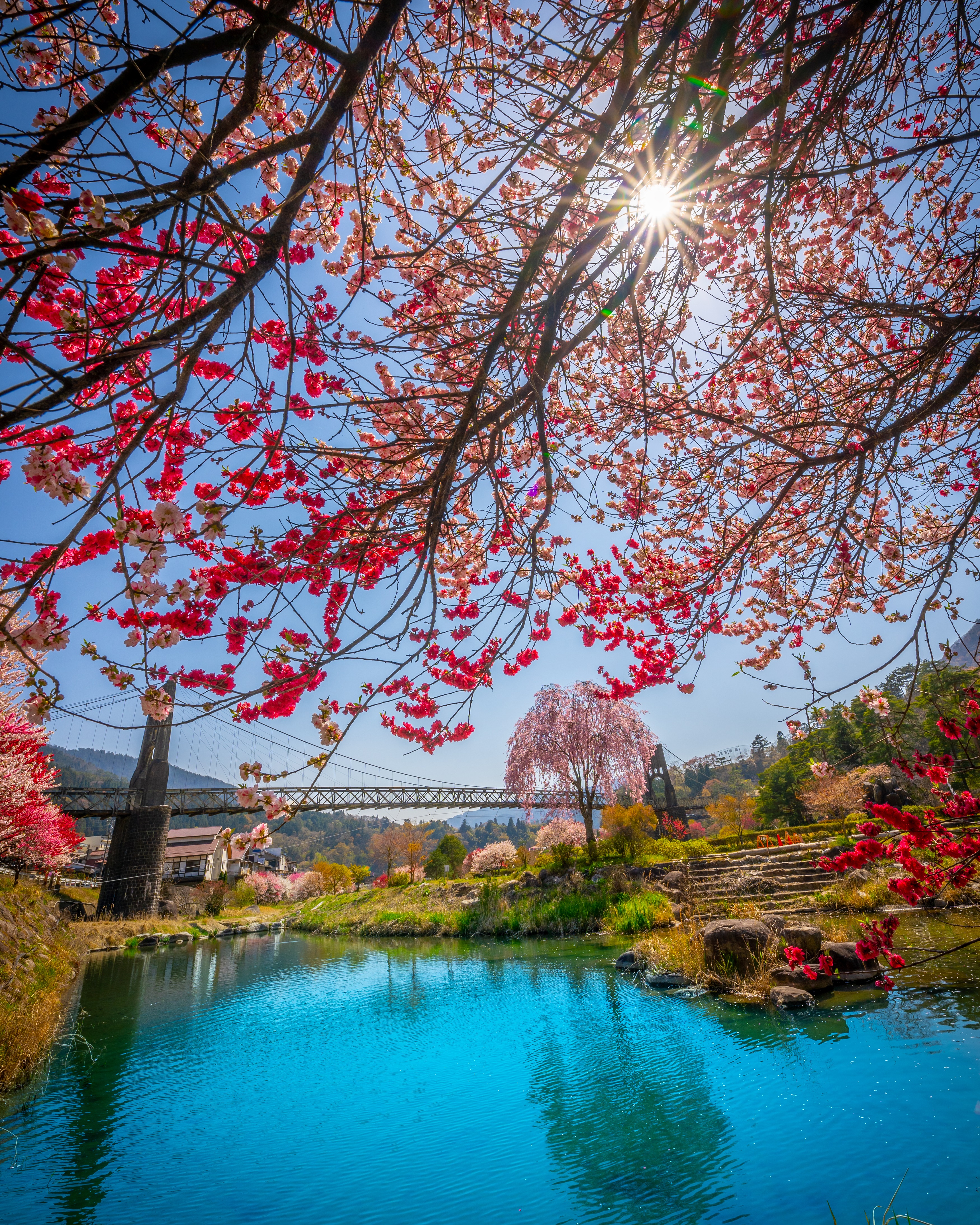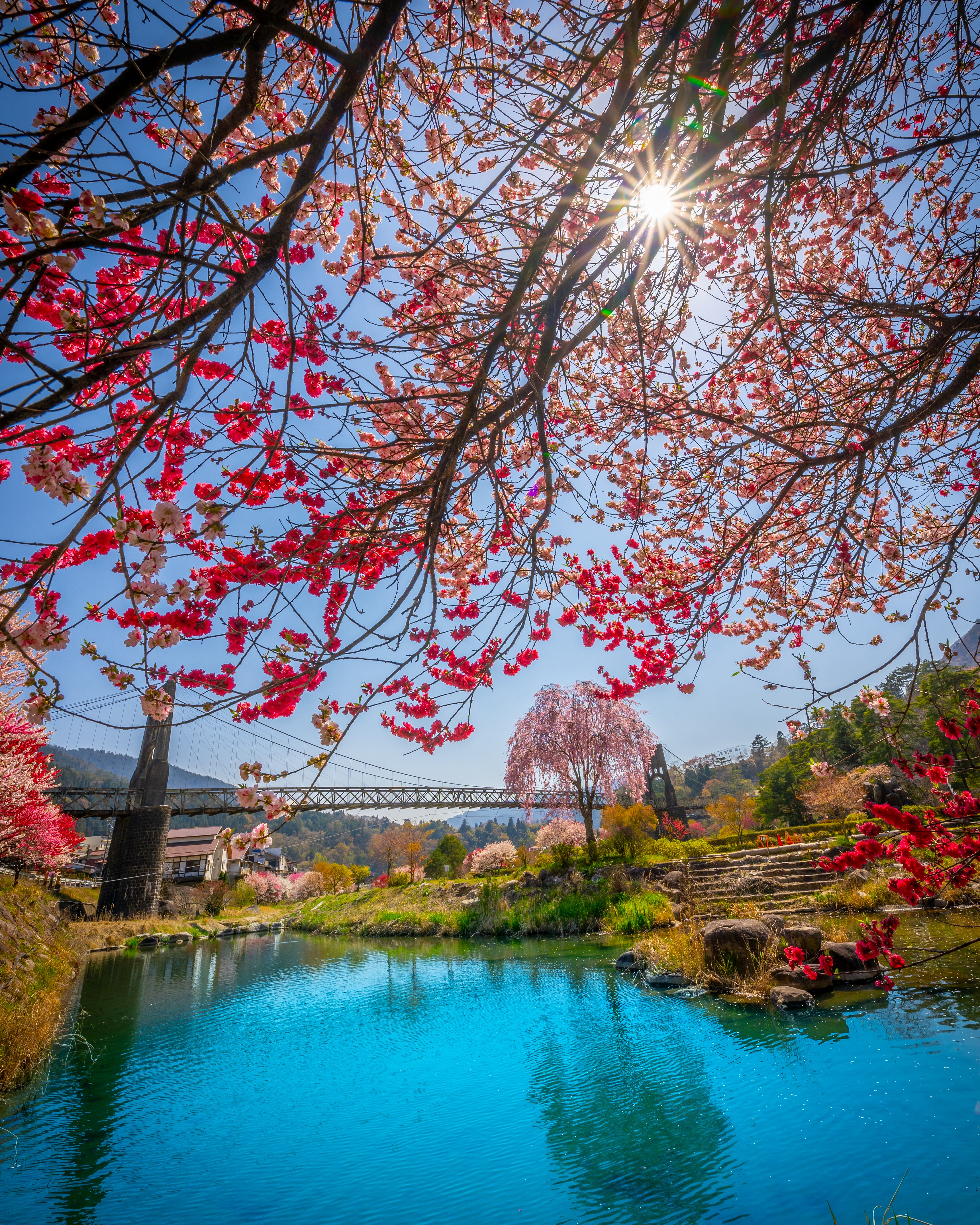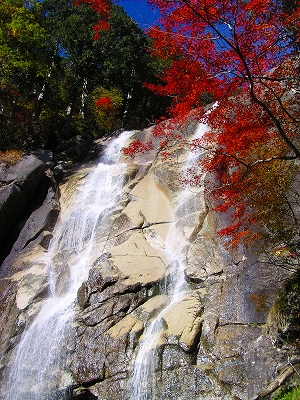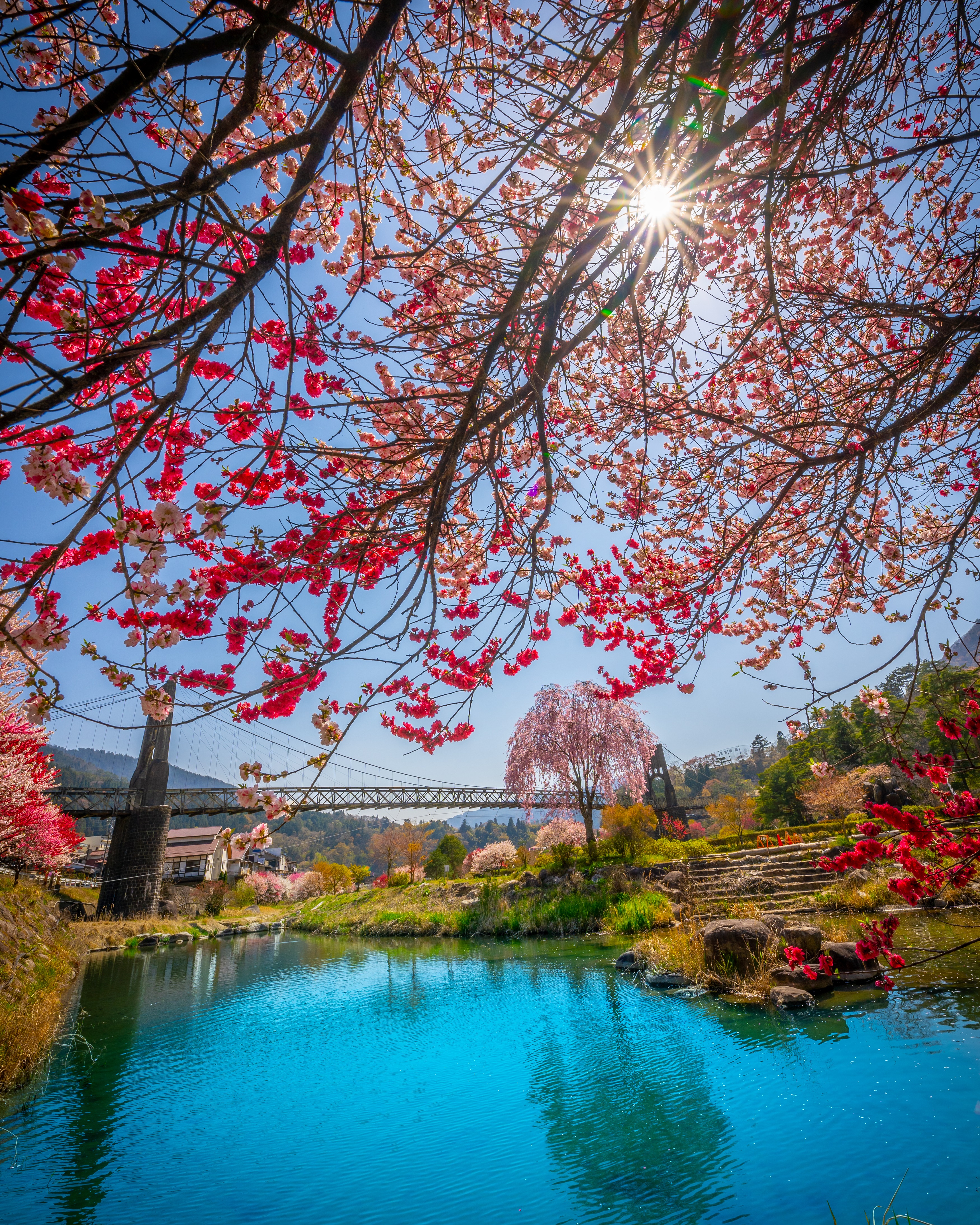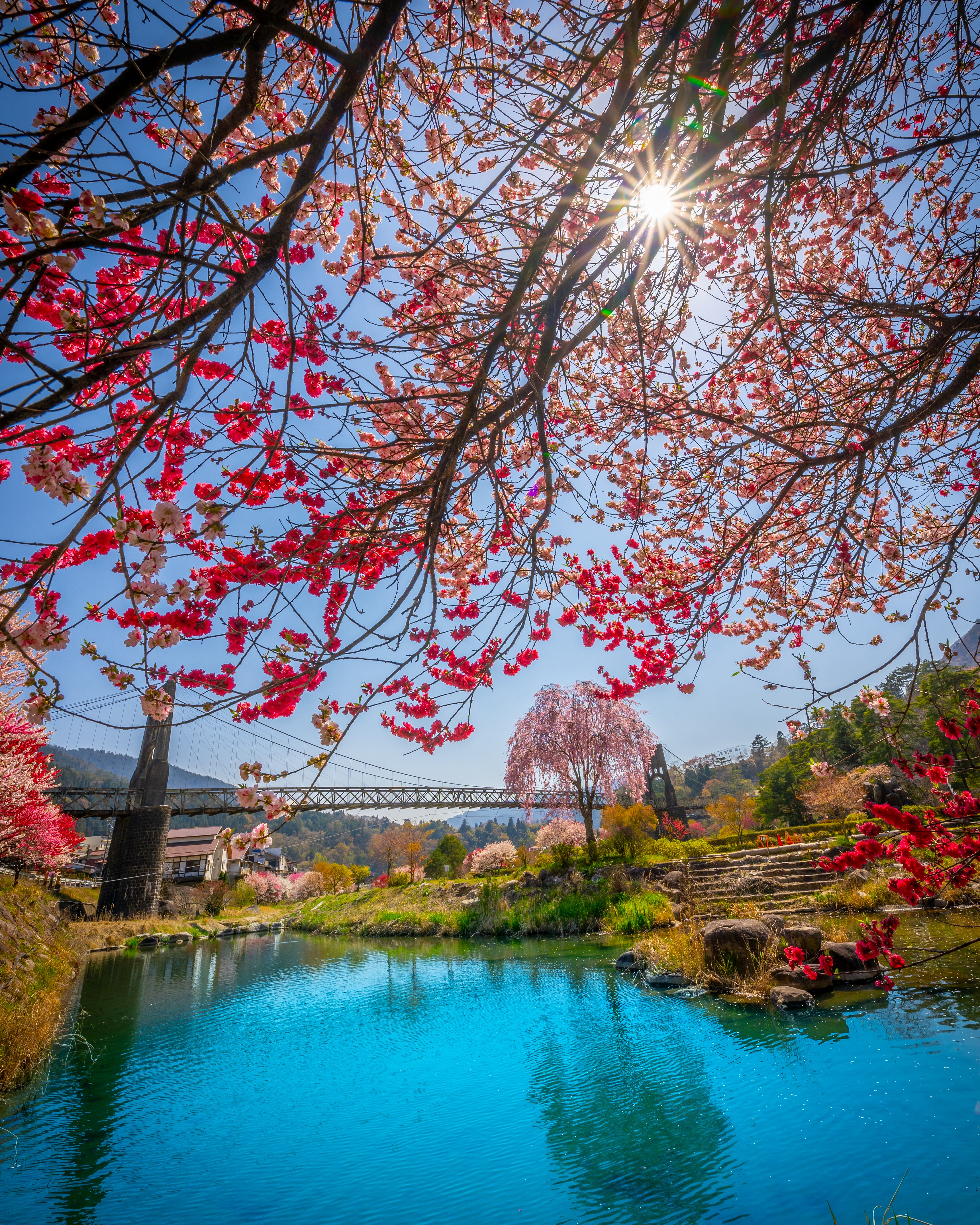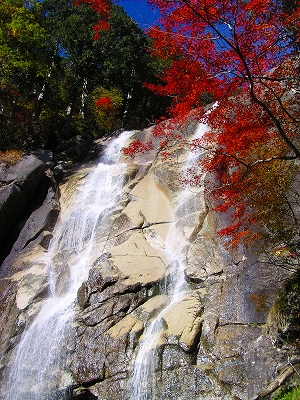 Nagiso
Deep in the ancient forests of the Kiso Valley lies one of the most beautiful villages in Japan. Nagiso was once a post town on the ancient Nakasendo Trail, an important path that connected Kyoto with Edo (modern-day Tokyo). Nagiso boasts lovely traditional architecture, and is home to a number of natural hot springs (onsen). The emerald green river, the suspension bridge which can hold only five persons at a time, and the breathtaking waterfalls are all magnificent local sites. The town also has its own special style of kabuki, a classical form of Japanese drama, which has been handed down from generation to generation. This place is perfect for a fantastic mixture of historic sites, natural beauty, and relaxation.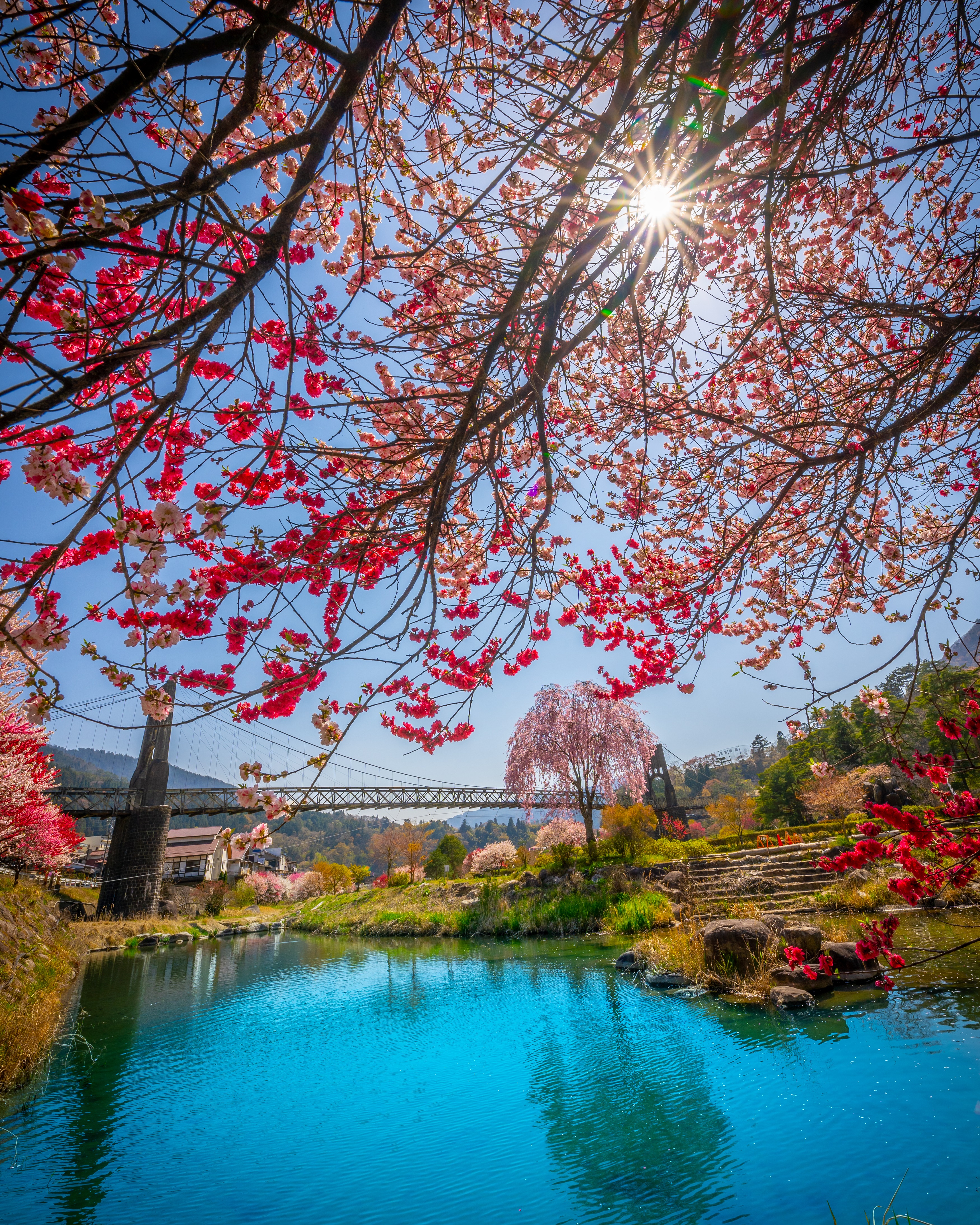 Address

Nagiso-machi, Kiso-gun, Nagano
Surrounding area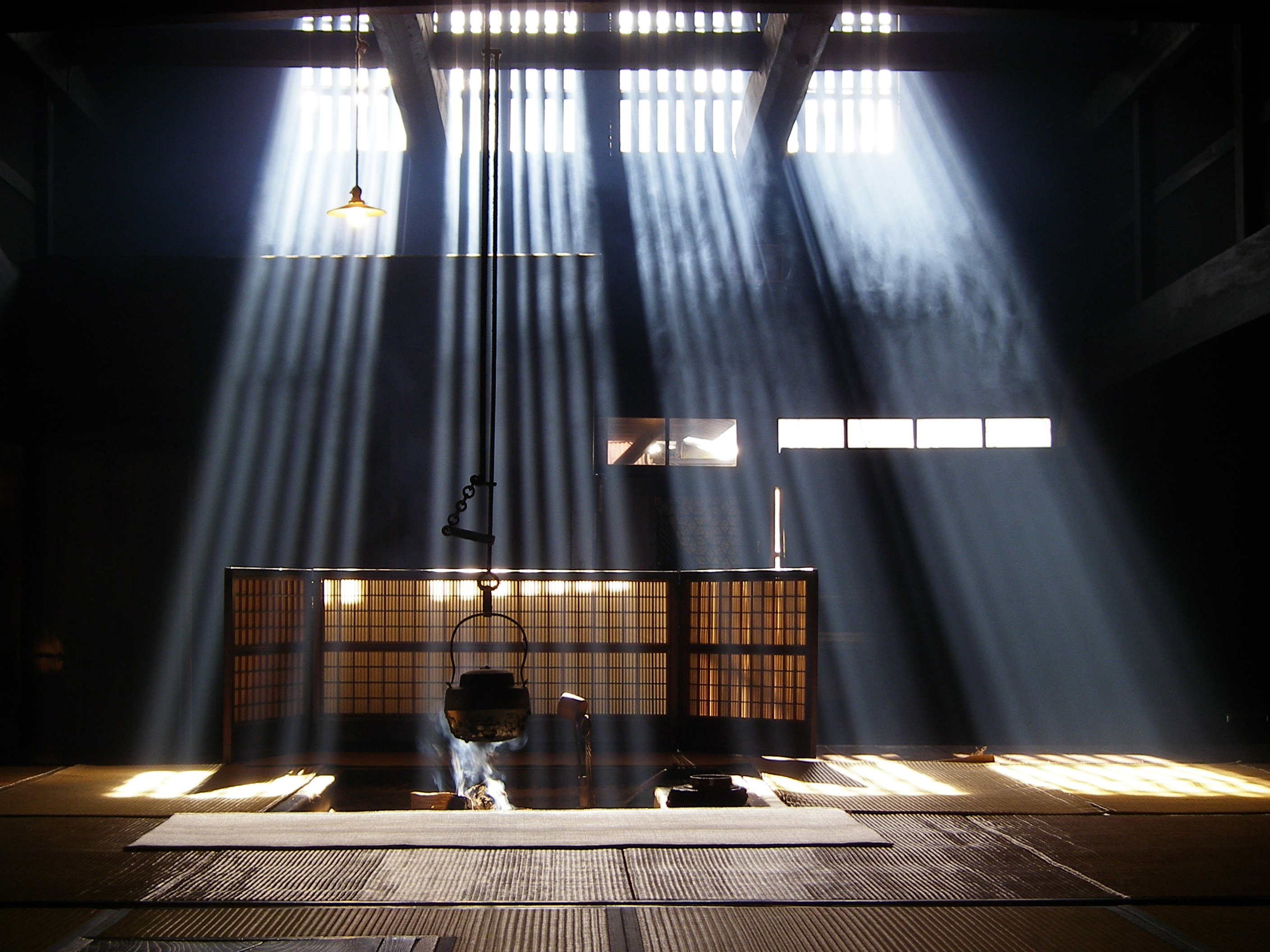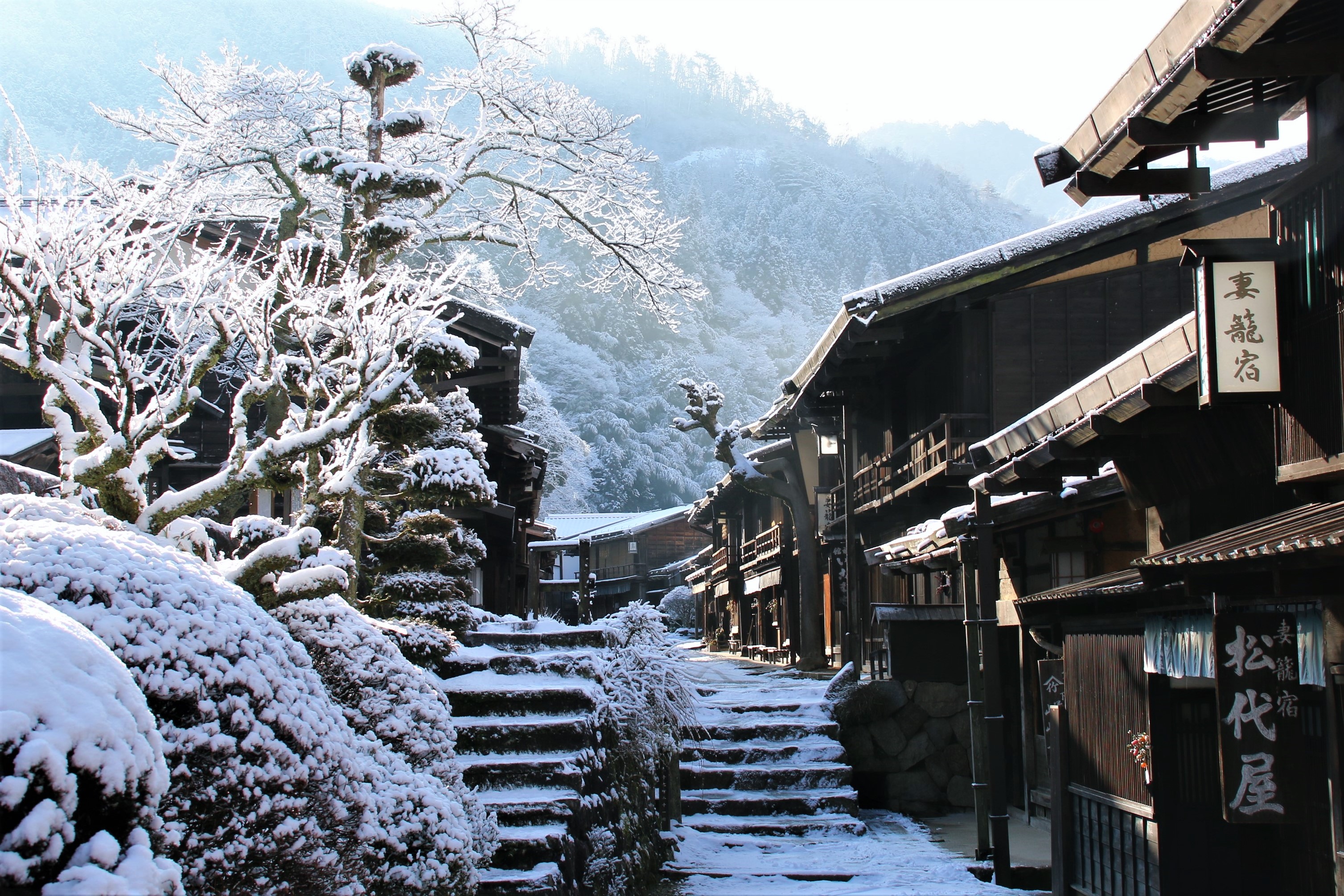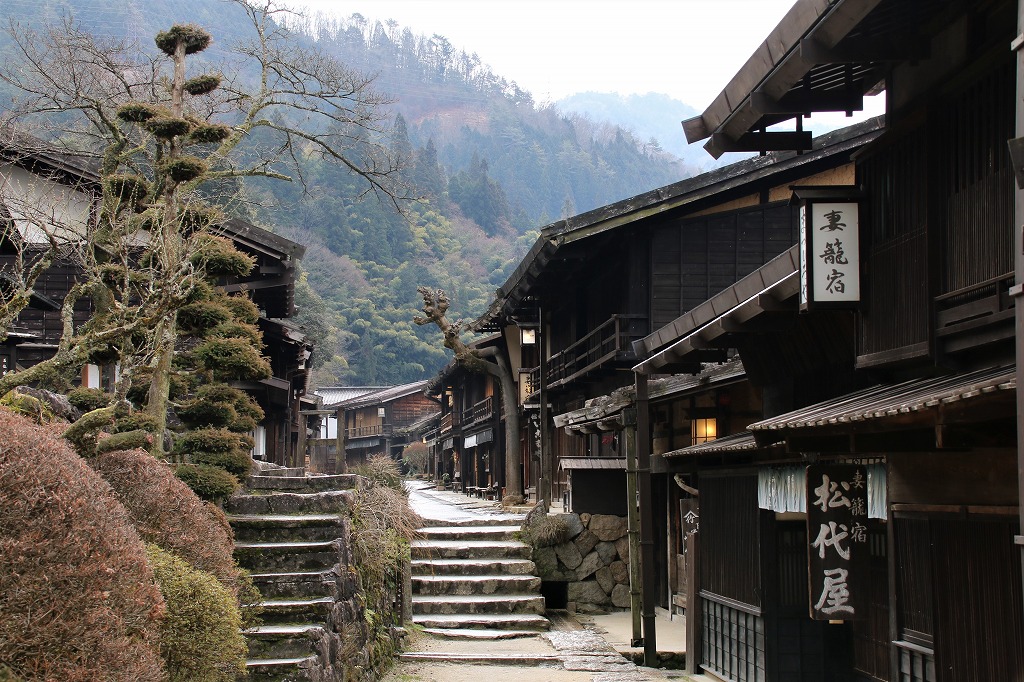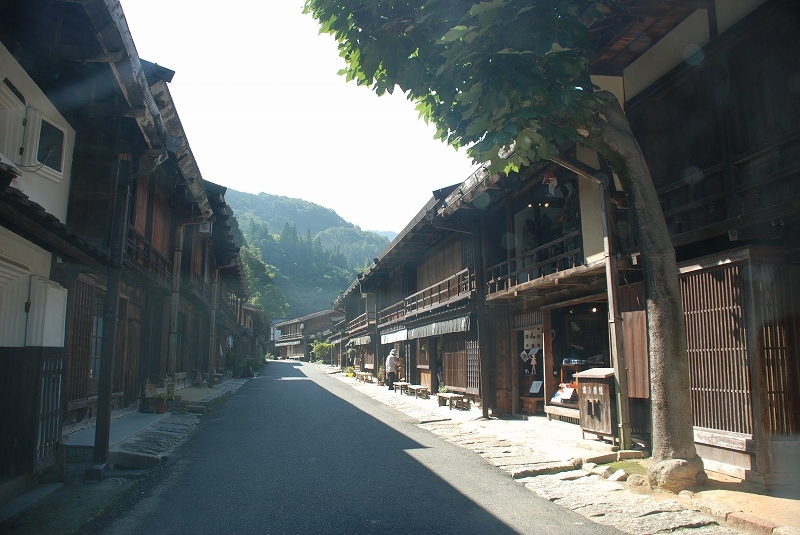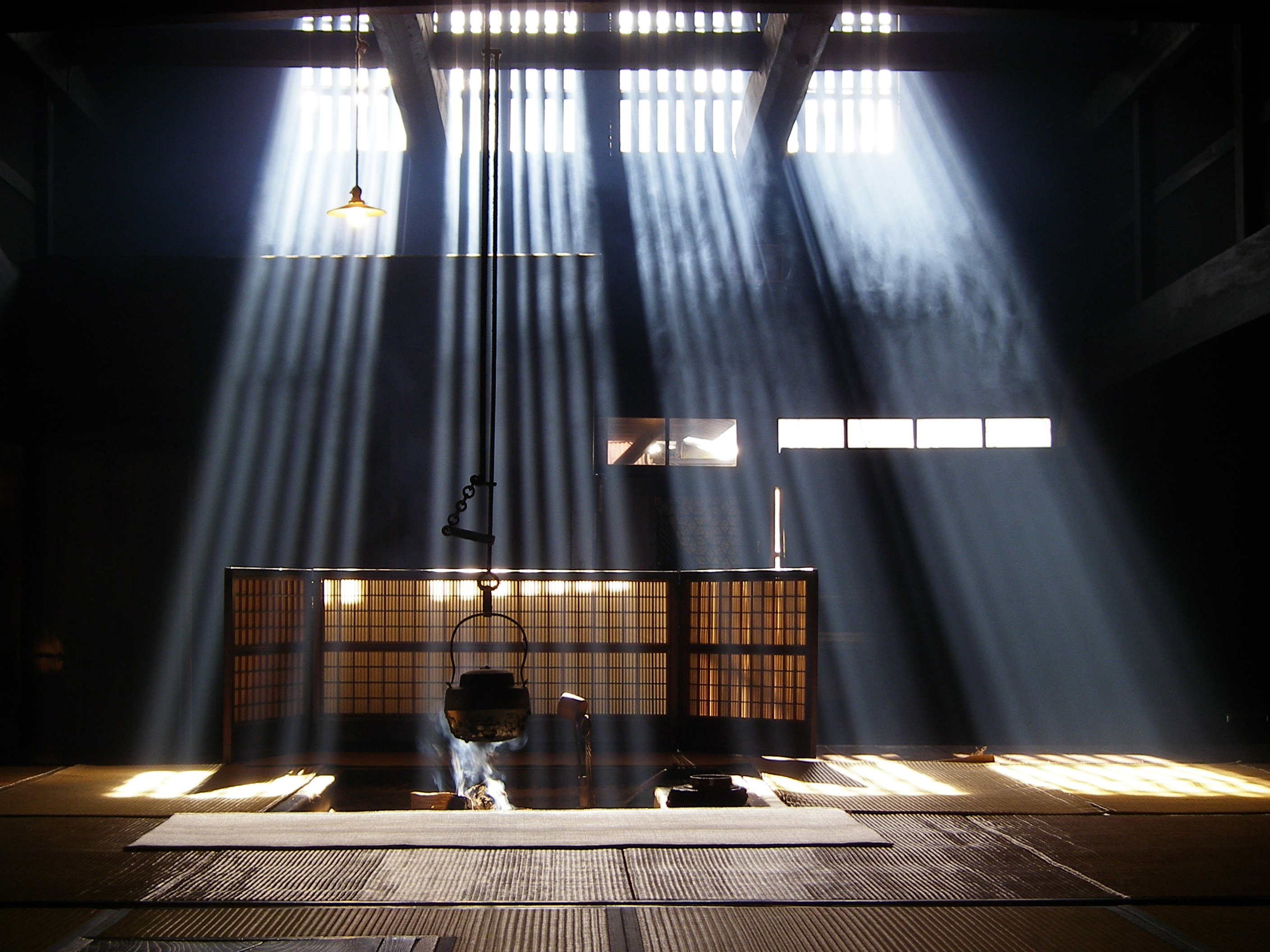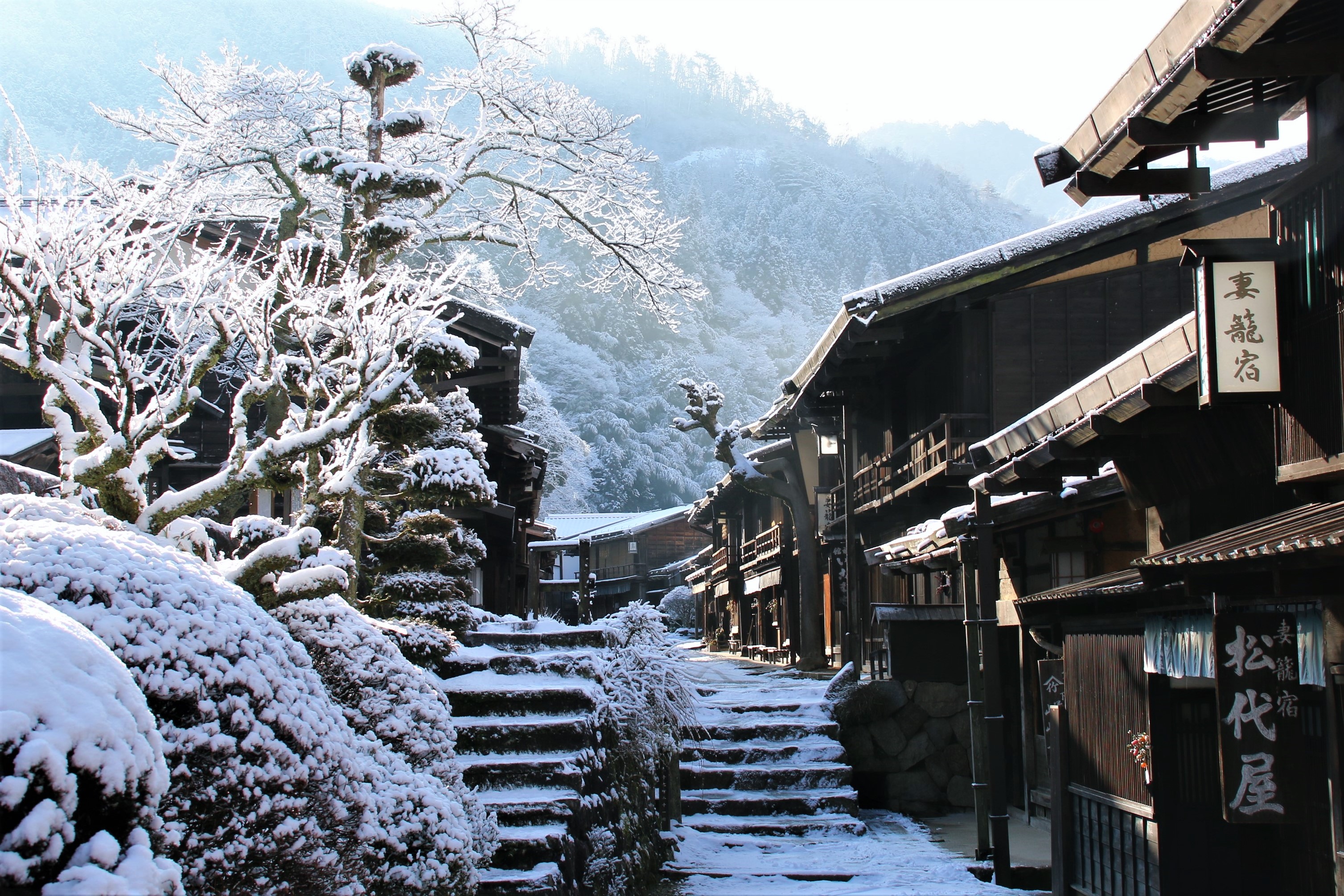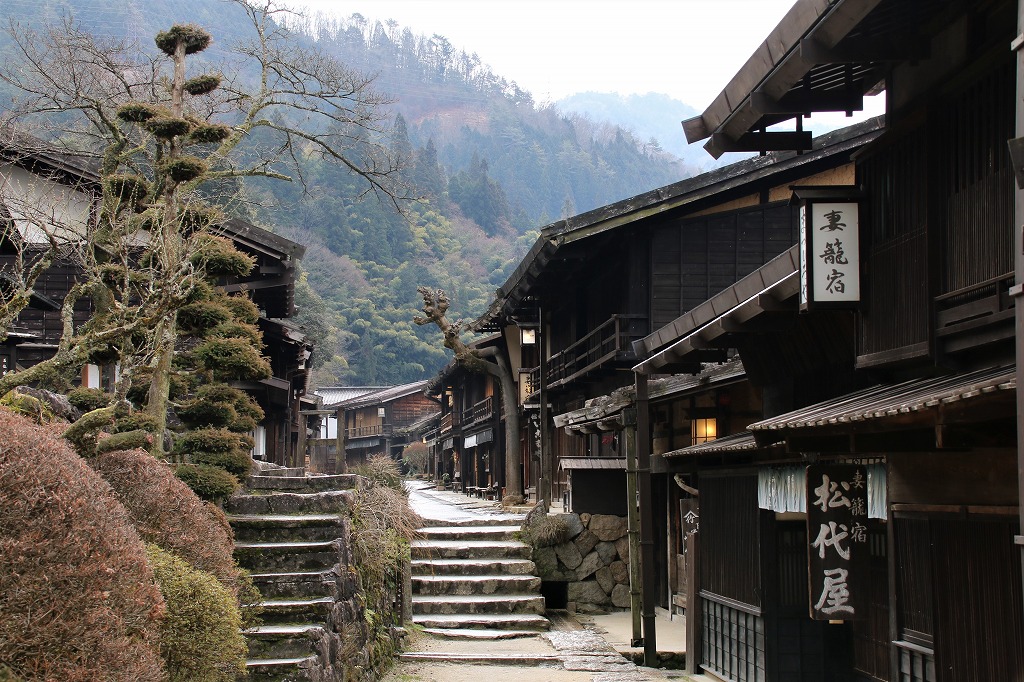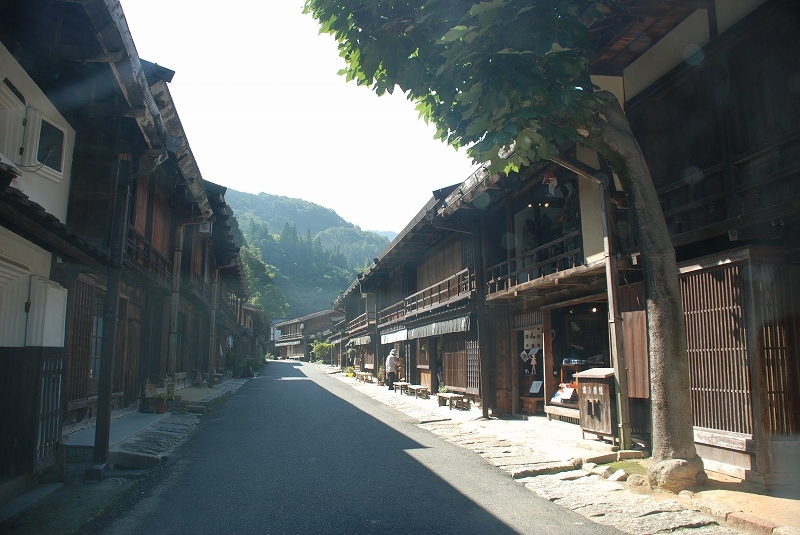 Tsumago-juku
One of the most popular of the sixty-nine post towns along the historic Nakasendo Trail, Tsumago-juku was the forty-second town from Edo (modern-day Tokyo). It was also located at the crossroads of the Inakaido Trail. It still retains an Edo period atmosphere due to efforts to preserve the historic character of this unique town. With its traditional wooden architecture and lack of modern necessities such as cars, power cables, and vending machines, you'll feel like you've stepped back in time. Evenings in the town are very special. Experience the unique charm of walking through dark streets lined by lanterns that are lit with real flames, reminiscent of ancient times. The historic buildings are now home to inns, museums, shops, and restaurants, giving you the chance to relax after a fun day of hiking. Be sure to take a look at the kosatsuba notice board — the official bulletin board of the Edo shogunate.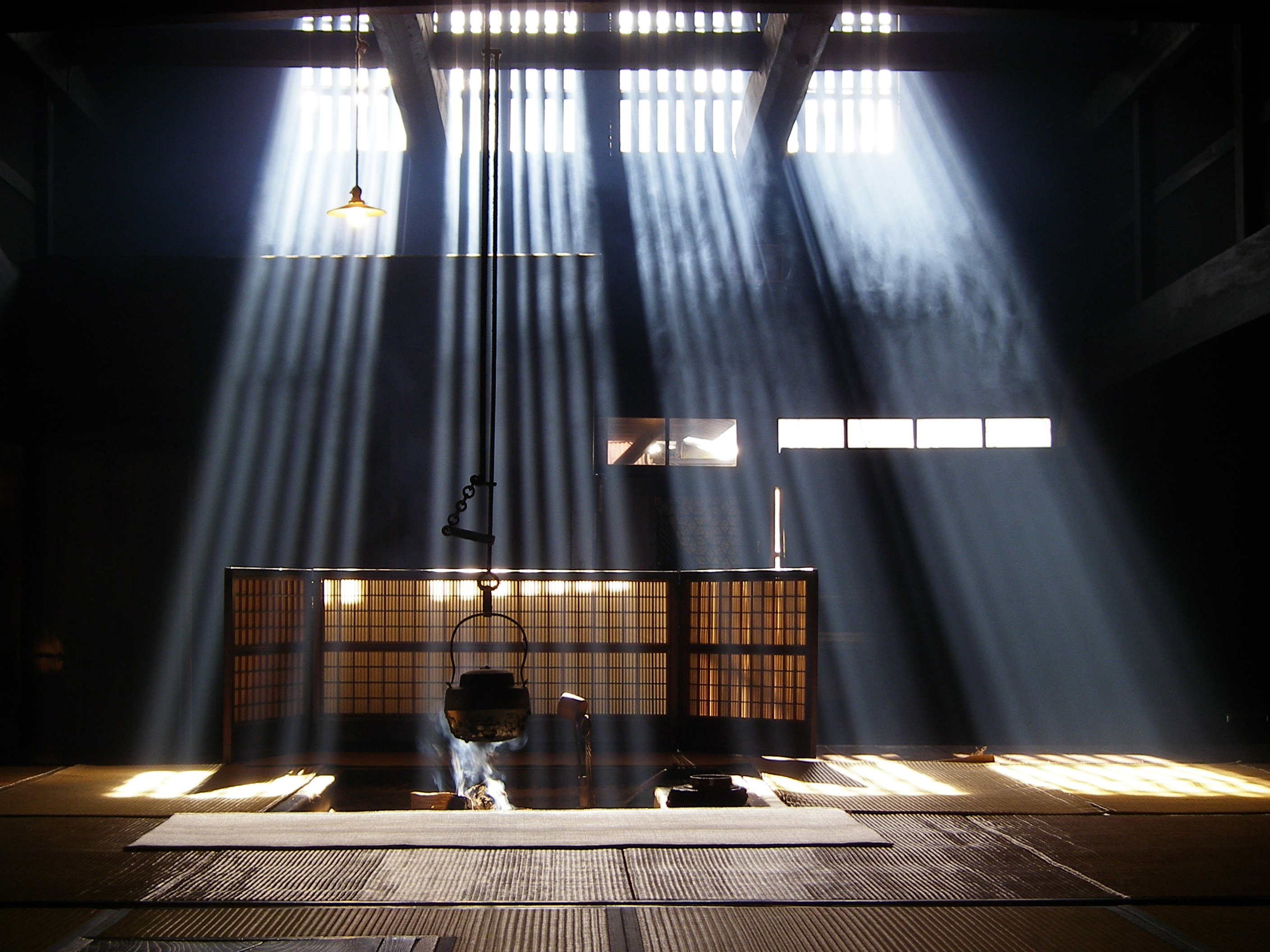 Address

2159-2 Azuma, Nagiso-machi, Kiso-gun, Nagano Prefecture
Site URL
Surrounding area
Day3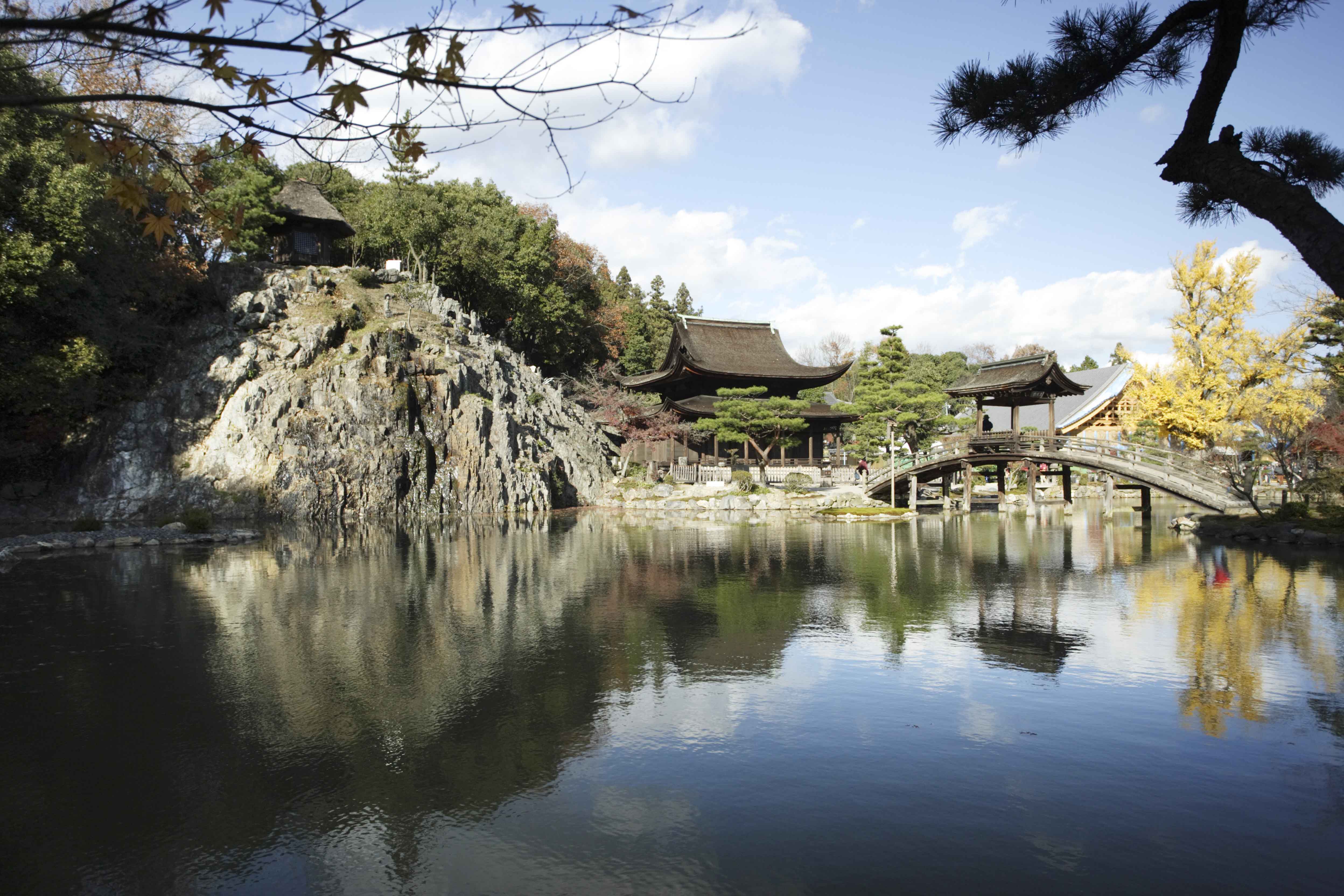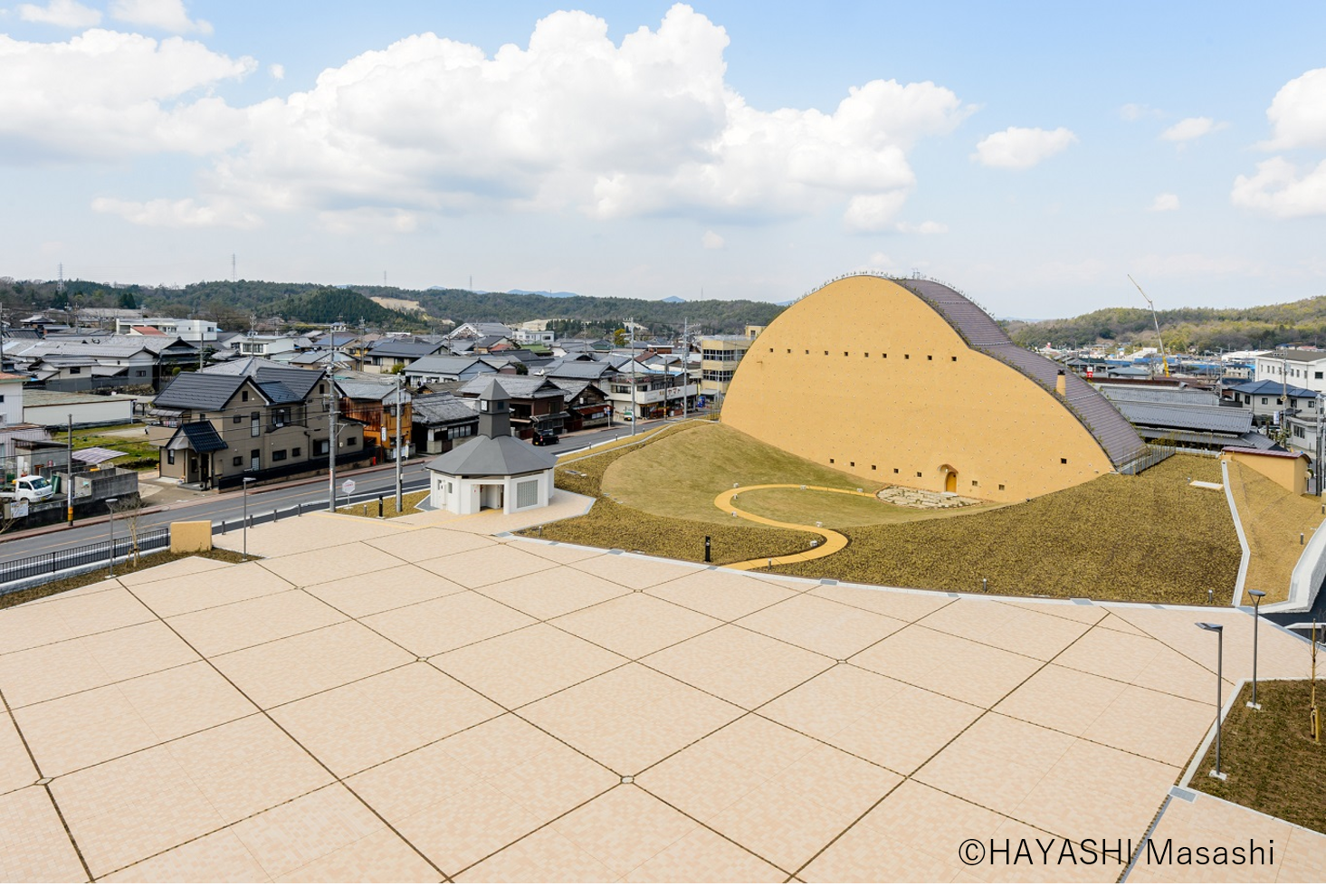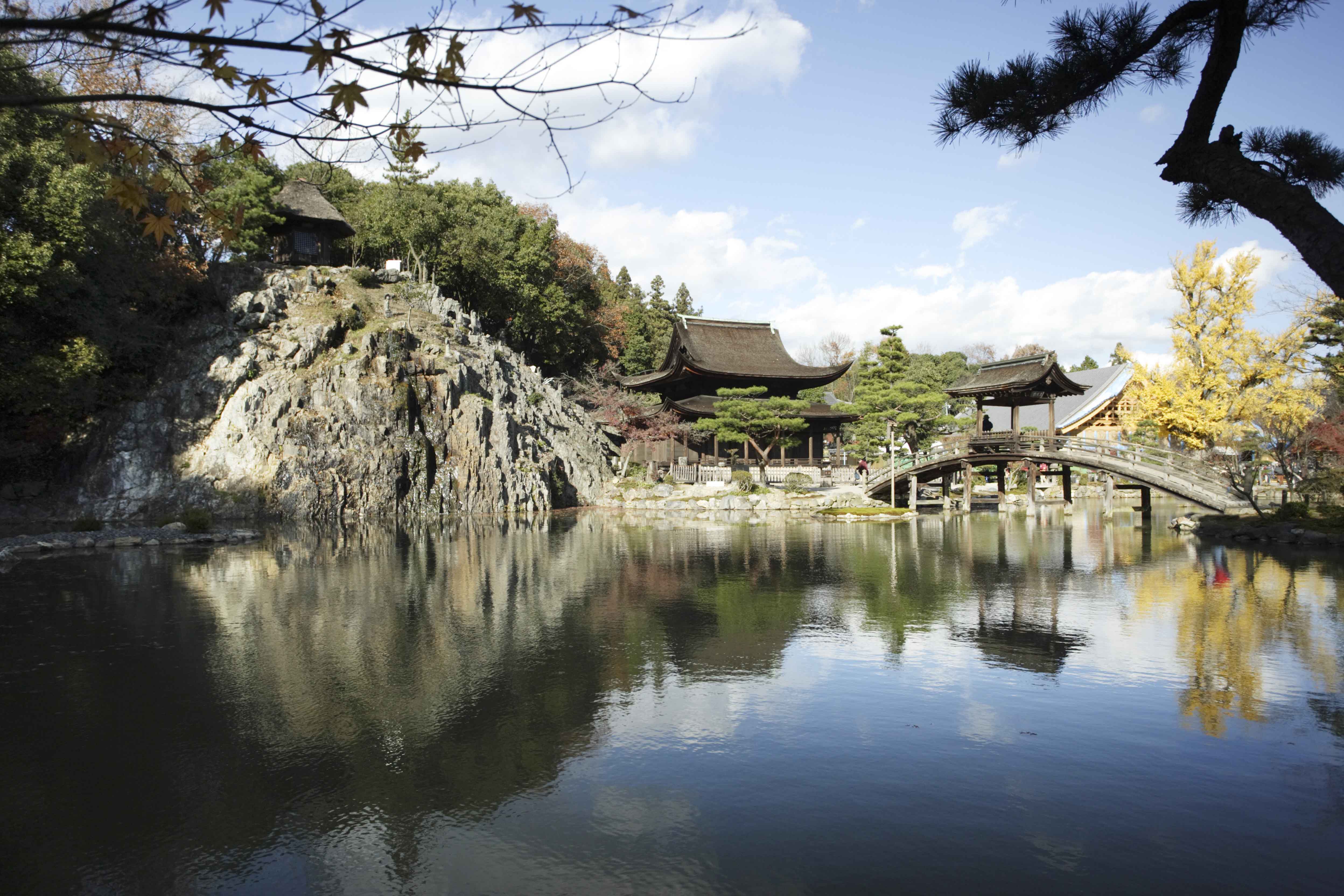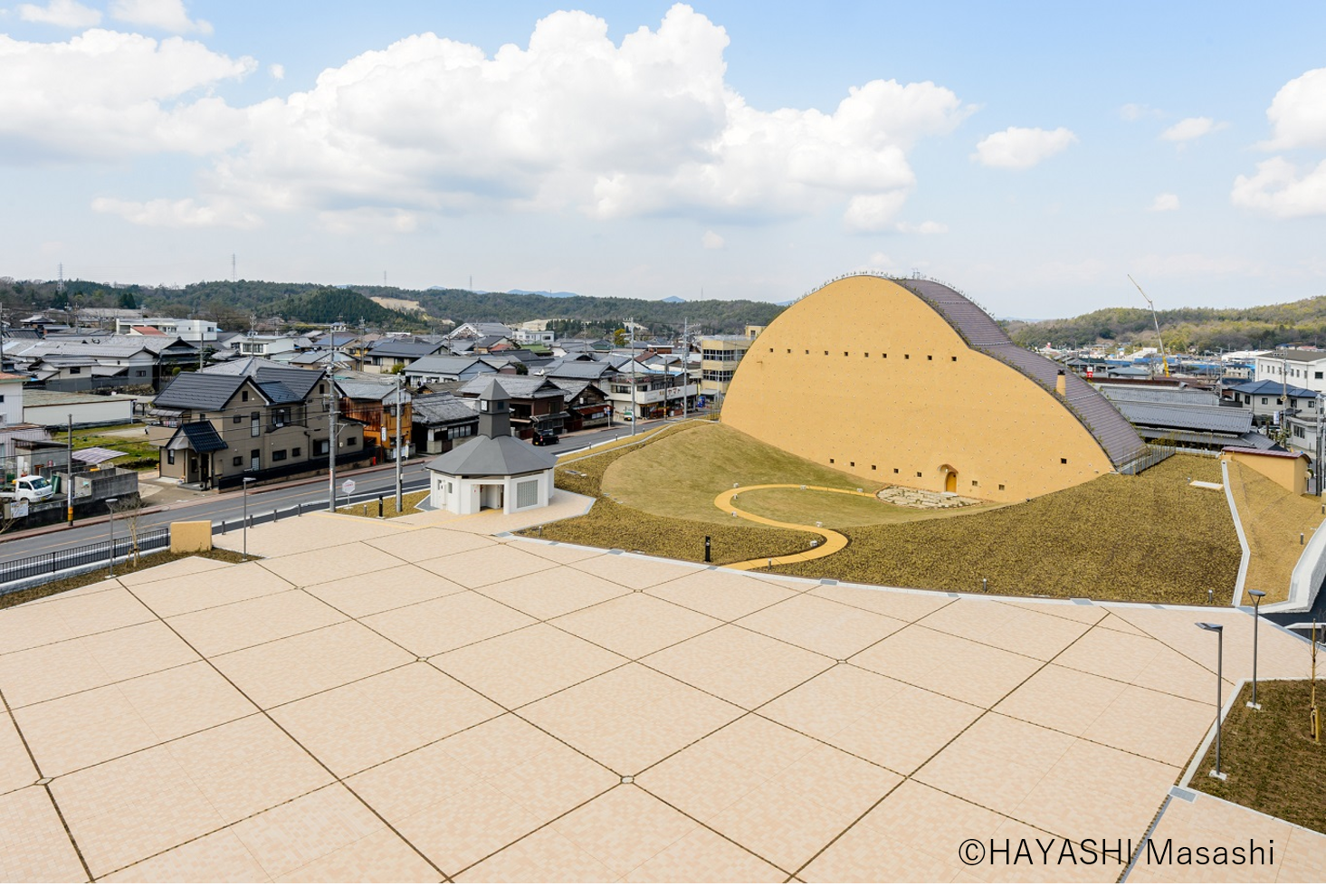 Tajimi
Furuta Oribe (1544–1615) is an influential legend in the town of Tajimi. After all, it's not every day that a powerful warlord is also a master of the tea ceremony, and a passionate connoisseur of ceramics. Tajimi has been a center for ceramic production for hundreds of years, and Oribe's influence was so strong it inspired its own style of pottery, Oribe-yaki. In fact, Tajimi's most popular ceramics district is named after him — the Honmachi-Oribe Street. The old shophouses dating to the Meiji era serve as galleries and shops full of beautiful handmade goods. Look for the distinctive Oribe-yaki style and take a piece of history home with you.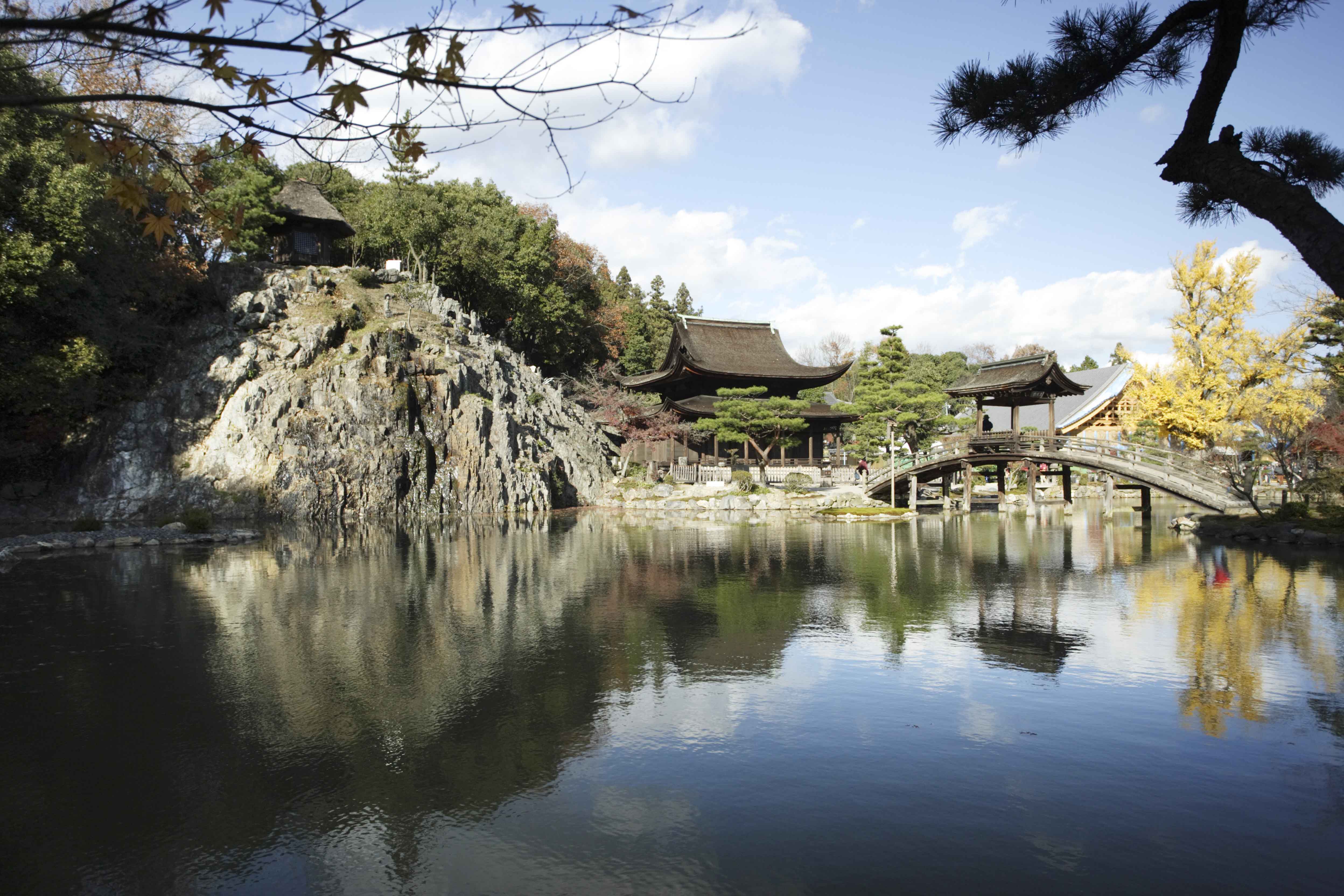 Address

Hinodecho, Tajimi-shi, Gifu
Surrounding area
Tokaido Sanyo Shinkansen
45min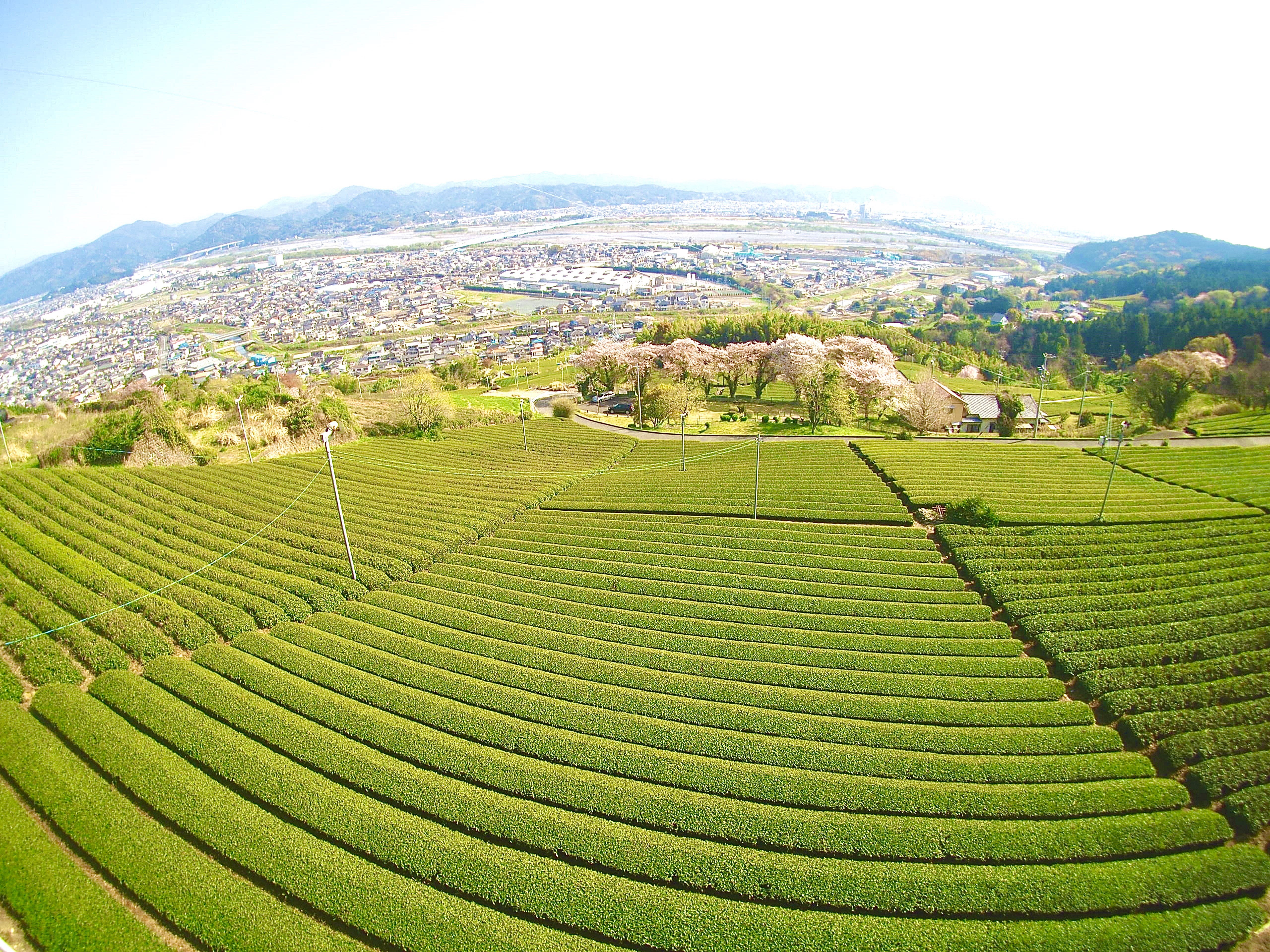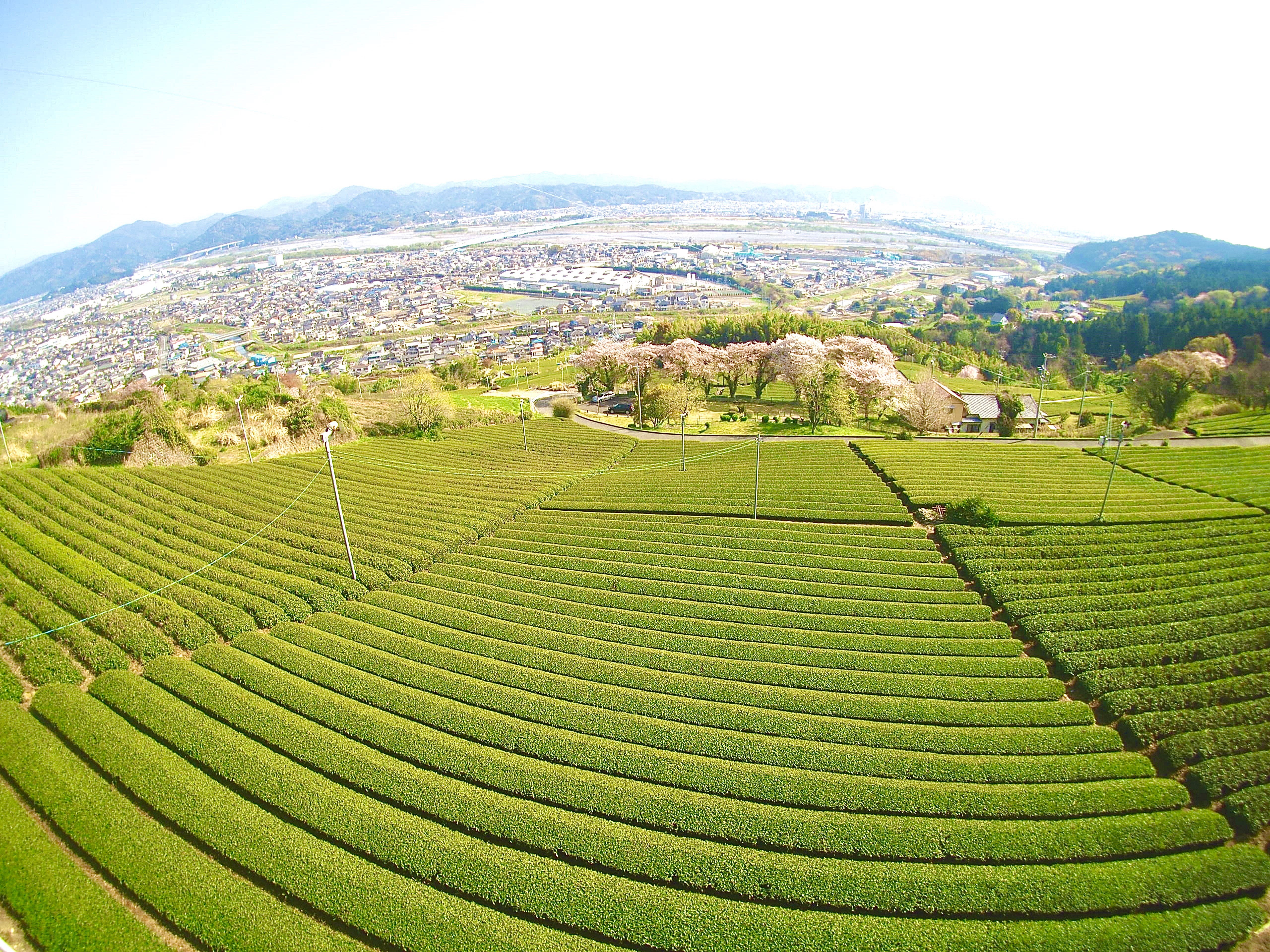 Fuji no Kuni Cha no Miyako Tea Museum
Welcome to the tea capital of Japan! Shizuoka Prefecture, located at the foot of Mt. Fuji, cultivates a large share of domestically grown tea. The Fuji no Kuni Cha no Miyako Tea Museum is dedicated to the history of tea production and enjoyment. This region has cultivated tea for over 800 years. Visitors may enjoy a cup of matcha served with traditional Japanese sweets during the tea ceremony experience at the authentic teahouse on-site. Try grinding your own matcha powder by stone and take it home as a unique souvenir.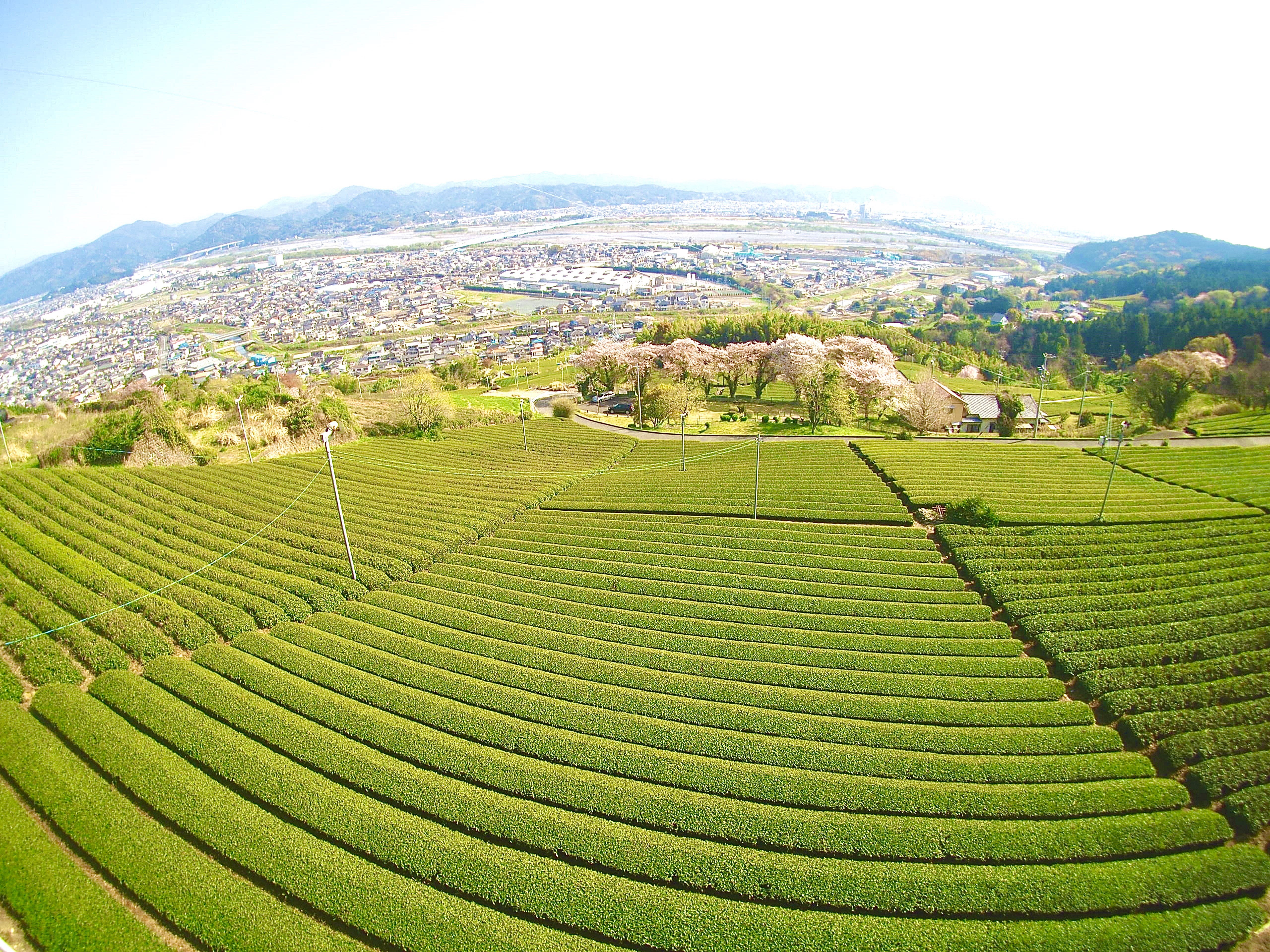 Address

2-3053 Kanaya Fujimicho, Shimada City, Shizuoka Prefecture
Site URL
Surrounding area