Home > About Shoryudo
What's Shoryudo?
Shoryudo refers to the area of nine prefectures in Chubu and Hokuriku. The shape of the Chubu and Hokuriku regions at the center of Japan resembles a rising dragon, with the Noto Peninsula forming its head and Mie Prefecture its tail, and its rising body covering every part of the nine Chubu and Hokuriku prefectures, giving this sightseeing destination its nickname of "Shoryudo" the "Dragon-rise Region."
Feel the Heart of Japan
Shoryudo is an area filled with attractions to see, enjoy, and taste, where you can feel the heart of Japan and savor all the true charm of a visit to Japan.
Expedition to the Real Japan
All the appeal of the real Japan awaits you in this region. The region features much to delight visitors, including many hot-spring baths, locations of scenic natural beauty, and areas of history and culture relating to such personages as Tokugawa Ieyasu, Japan's first shogun, as well as architecture, legends, festivals, and more. The region is also the source of fresh seafood, beef, and other delicious fare.
Go! Central Japan
We invite you to come and enjoy all that central Japan Shoryudo as to offer visitors. We look forward to welcoming you here!
SHORYUDO WELCOME CARD
The SHORYUDO Project Promotion Association has launched the " SHORYUDO Welcome Card" program to offer discounts and special offers at shops, restaurants, bars, hotels, tourist attractions, and public transit to international tourists visiting the Shoryudo region.
SIGHTSEEING SPOT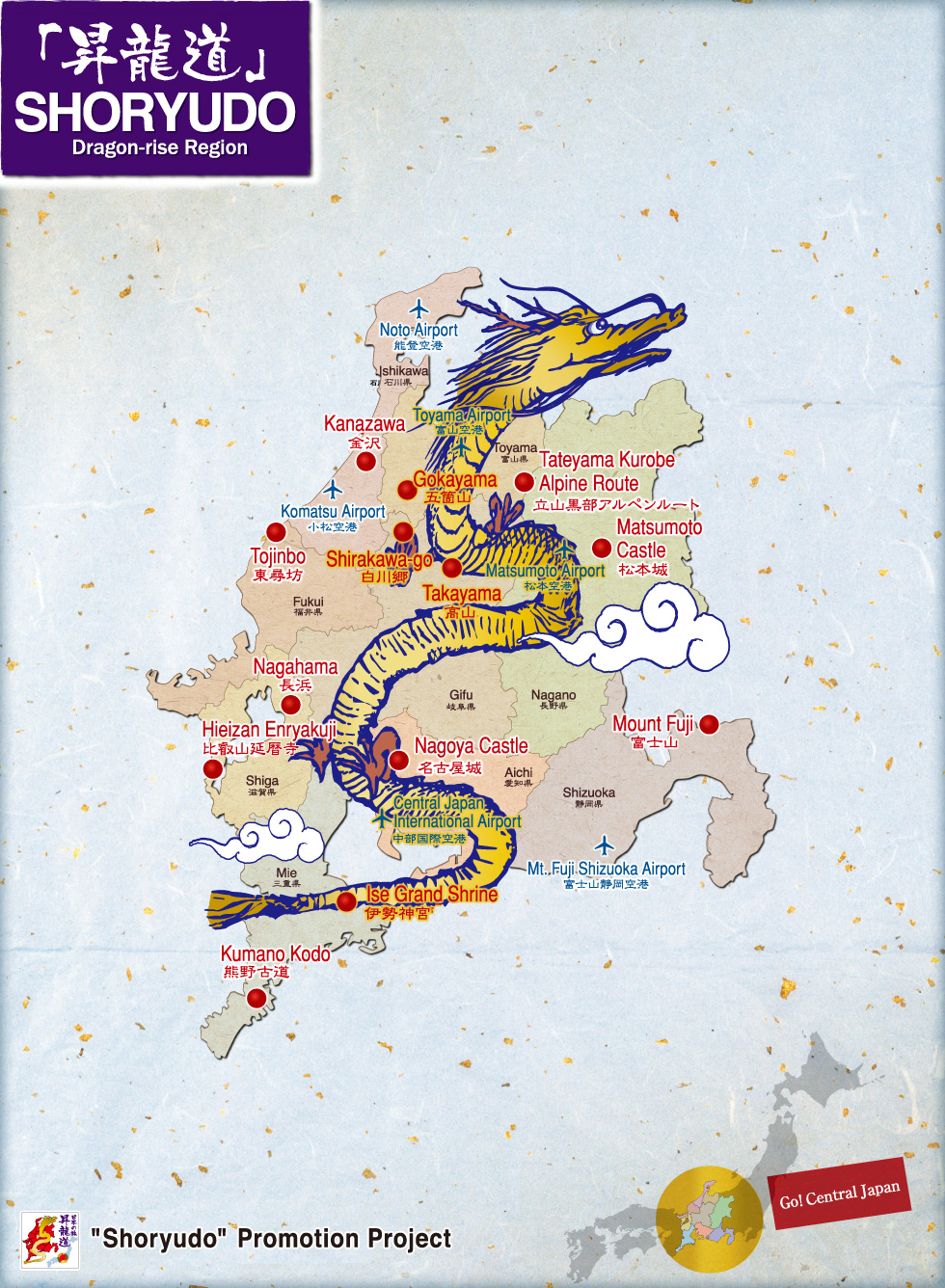 The Four Shoryudo Routes