ABOUT
GO CENTRAL JAPAN
What's SHORYUDO?
Shoryudo refers to the nine prefectures in Japan's central Chubu and Hokuriku regions. The collective shape of these regions resembles a rising dragon, with the Noto Peninsula forming its head, Mie Prefecture its tail, and its body consisting of the remaining Chubu and Hokuriku prefectures, giving this sightseeing destination its nickname of "Shoryudo" the "Rising Dragon Region.

Feel the Heart of Japan
Shoryudo is an area filled with attractions to see, enjoy, and taste, where you can feel the heart of Japan and savor all the true charm of a visit to Japan.
Expedition to the Real Japan
All the appeal of the real Japan awaits you in this region. The region features much to delight visitors, including many hot-spring baths, locations of scenic natural beauty, and areas of history and culture relating to such personages as Tokugawa Ieyasu, Japan's first shogun, as well as architecture, legends, festivals, and more. The region is also the source of fresh seafood, beef, and other delicious fare.
Go! Central Japan
We invite you to come and enjoy all that central Japan Shoryudo as to offer visitors. We look forward to welcoming you here!
SIGHTSEEING SPOT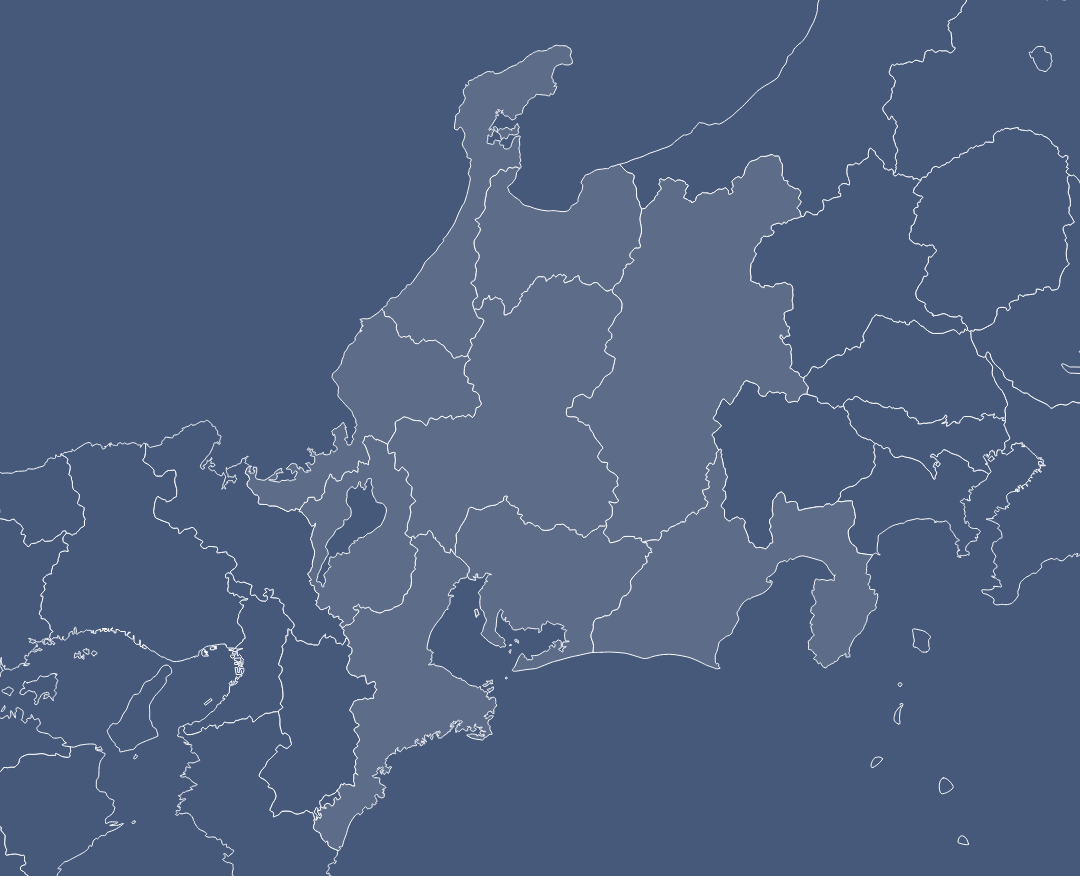 Kanazawa - Kenrokuen

One of the Three Great Gardens of Japan, where you can enjoy the beauty of the changing seasons.

World Heritage Site
Gokayama

Japan's traditions from times past live on in this hamlet of gassho-style thatched-roof houses located deep in a mountain valley.

Tateyama Kurobe
Alpine Route

A spectacular scenic mountain route running through vast natural beauty.

Tojinbo

These dramatic sheer cliffs are one of Japan's most famous scenic sites.

World Heritage Site
Shirakawa-go

Also, I want you to know I've been a company man all my life.

Old Private Houses

Old-time vistas and traditions live on in the lovely "little Kyoto" of the Hida region.

Matsumoto Castle

A National Treasure whose cherry trees and majestic castle tower are lovely in the spring.

Nagahama

Encounter history and tradition in streetscapes where scenes of times past live on.

Nagoya Castle

Famed for its cherry blossoms and the glittering golden shachihoko (mythical tiger-headed dolphins) that adorn the roof of the tower keep.

Mount Fuji

In every season, this symbol of Japan is a majestic sight.

Ise Grand Shrine

Japan's most important Shinto shrine, visited by worshippers from through Japan.

World Heritage Site
Kumano Kodo

A historic cultural treasure comprising ancient stone-paved pilgrimage routes.
Kanazawa

Gokayama

Tateyama Kurobe
Alpine Route

Tojinbo

Shirakawa-go

Takayama

Matsumoto
Castle

Nagahama

Nagoya Castle

Mount Fuji

Ise Grand Shrine

Kumano Kodo