Tourist Attractions Related to the G7 Ise-Shima Summit
Destinations to Visit in Mie
Home > G7 Ise-Shima Summit > Tourist Attractions Related to the G7 Ise-Shima Summit
The Ise-Shima region has numerous tourist attractions that were nationally famous even before the G7 Ise-Shima Summit began. During the summit, on-site reporting shared information about Mie Prefecture with the world, including details on the interaction between prefecture residents and the leaders' spouses as well as on confections made in the prefecture. We'd like to show you some of the various tourist destinations visits can enjoy that became famous thanks to the attention provided by the G7 Ise-Shima Summit, including beautiful scenery, seafood cuisine, and traditional art techniques you can't find anywhere outside the Ise-Shima region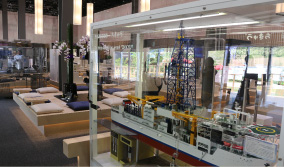 The G7 Ise-Shima Summit brought attention to local traditional arts.
1

Shofuku-ji Temple, Mt. Aomine

The Canadian prime minister and his wife paid a private visit here the day before the summit.

It became a topic of conversation when prime minister Trudeau took a break from his official duties the day before the summit and went with his wife to Mt. Aomine, where they visited the historic old temple Shofuku-ji and celebrated their wedding anniversary.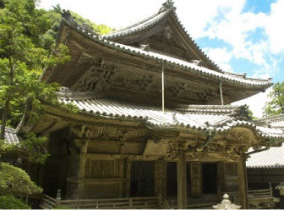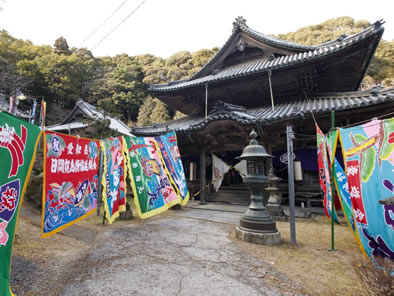 Buildings from Old Temples of the Shingon Sect Remain
Throughout the Wilds of Mt. Aomine.
Shofuku-ji Temple's main deity, famous for hearing prayers for maritime safety, is a golden statue of the Eleven-Faced Kannon Bosatsu, who appears in the legend "The Kannon Who Rode a Whale." A grand festival is held on the 18th day of the first month of the lunar calendar, and numerous people attend to pray for safety on the seas. The large gate, which is believed to have been completed in 1830, is engraved with magnificent carvings and has been designated a culture property by the city of Toba.
Shofuku-ji Temple, Mt. Aomine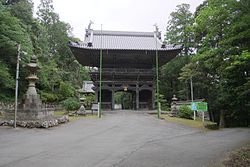 Address

519 Matsuo-cho, Toba-shi, Mie-ken

Telephone

+81-599-55-0061

Directions

If coming by public transportation:
Approx. 10 minutes by car from Kintetsu Matsuo Station
If coming by car:
Approx. 30 minutes by car from Toba Station
Parking available

Website
2

Matsusaka Momen
Handspinning Center

Furoshiki cloths made from Matsusaka cotton as gifts for the G7 Leaders, EU Council President, and EU Commission President

This facility processes Matsusaka cotton, which is used for furoshiki cloth used to wrap Narumi cup-and-saucer sets as gifts. They sell kimono fabric and other products made from Matsusaka cotton. The Center has six looms that visitors can use to try spinning cotton on their own (reservation required).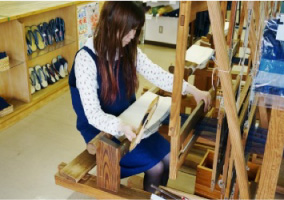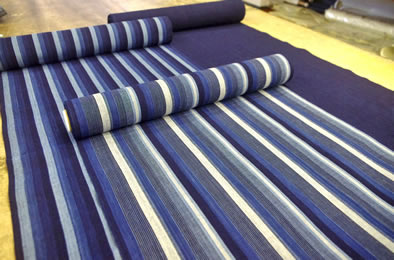 A Location Where Groups of Craftsmen from the Mainland Settled Down
There is a section of eastern Matsusaka where groups of craftsmen from the Asian mainland — Han (Ayahatori) and Wu (Kurehatori) Chinese textile makers — settled down, bringing with them for the first time spinning mechanisms from their home country; and thanks to their advanced techniques, ancient Japan's largest textile-making region was born. They were given the surname "Muraji" by Emperor Mommu in 698 and were assigned the duty of supplying fabrics for Shinto shrines. The cotton spun in Matsusaka, called Matsusaka momen, was quite popular during the Edo period.
Matsusaka Momen Handspinning Center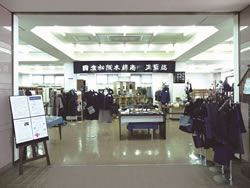 Address

1st floor, Matsusaka City Industial Promotion Center
2176 Honmachi, Matsusaka-shi, Mie-ken

Hours of operation

9:00~17:00

Closed

Tuesdays

Telephone

+81-598-26-6355

Directions

From Matsusaka Interchange on the Ise Expressway:
Get off at the interchange and go straight. →Turn left at the intersection "Matsusaka Shimin Bunka Kaikan Minami".→ Turn left at the intersection "Kawaimachi 1"→ Go straight. → Turn right at the intersection "Honmachi".→Arrival Note: The trip from Matsusaka Interchange takes about 15 minutes.
From JR Tokai / Kintetsu Matsusaka Station:
Go straight from the JR-side exit.→ Turn right at the intersection "Hinomachi".→Go straight. → Turn left at the intersection "Honmachi". → Arrival Note: It takes about 10 minutes on foot, 5 minutes by bus. (Board the bus bound for Matsusaka Chuo Byoin and get off at Honmachi bus stop.)

Parking

About 40 vehicles

Website
3

Pastry Shop Blanca
Souvenirs and Gifts
Shopping
Blanca's "Shell Leine" cakes were provided at the summit's coffee breaks
Blanca is a pastry shop founded in Toba in 1978. Their signature item, the Shell Leine, is a madeleine in the shape of an oyster shell. This was chosen to be the cake served during coffee breaks of the 2016 G7 Ise-Shima Summit.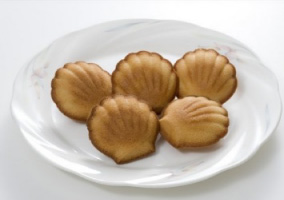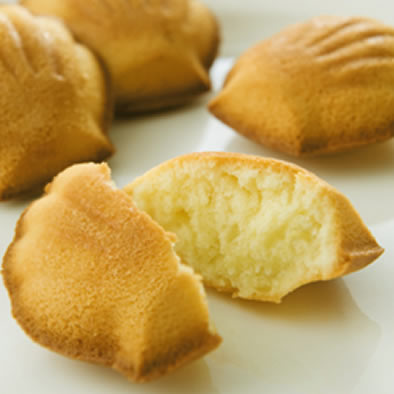 The Shell Leine, Award-Winner from the 22nd National Confectionery Exposition
シThe Shell Leines is made from high-grade butter selected on the basis of flavor, chicken eggs produced by a local farm, and Ayahikari wheat flour produced in Mie Prefecture. Each and every cake is carefully baked by hand. Natural pearl shell calcium, which provides pearls with their luster and is produced by grinding the inner lustrous layer of oyster shells into a powder, is also added.
Blanca — Toba Main Store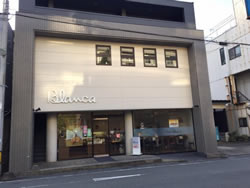 Address

3-15-3 Toba, Toba-shi, Mie-ken

Hours of operation

10:00~18:00

Closed

Open year round
 

Telephone

+81-599-25-5999

Directions

15 minutes on foot from JR/Kintetsu Toba Station

Website
Route Map
1. Shofuku-ji Temple, Mt. Aomine

⇩ Car: approx. 1 hr 32 min / approx. 64.0 km

2.Matsusaka Momen Handspinning Center

⇩ Car: approx. 54 min / approx. 55.3 km

3.Blanca — Toba Main Store
The Four Shoryudo Routes