Discovering Samurai and Old Japanese Townscapes
SHORT TRIP8
Fall in love with Japan's rich history and unique culture in towns which seem to be untouched by time. Historically part of the Kaga domain, Kanazawa flourished as a castle town under the Maeda Clan during the Edo period, and the elegant culture cultivated then has given rise to Kanazawa's nickname of "Little Kyoto." You can still get a taste of this culture by exploring the city's samurai districts and visiting its traditional wooden teahouses. Cherry blossoms adorn classically landscaped Japanese gardens, and towering castle walls look down proudly over the city. After Kanazawa you'll visit the beautifully preserved old town of Takayama in Gifu Prefecture, where highlights include the historic government building of Takayama Jinya, and a Buddhist temple dating back to the eighth century.
Start your journey by taking a Thunderbird express train from Kyoto to Kanazawa, Ishikawa Prefecture, a ride of about two hours and twenty minutes. Get some morning exercise in with a 20-minute walk to your first destination, Kanazawa's Higashi Chaya District.

Day1
Hokuriku Shinkansen
2h30min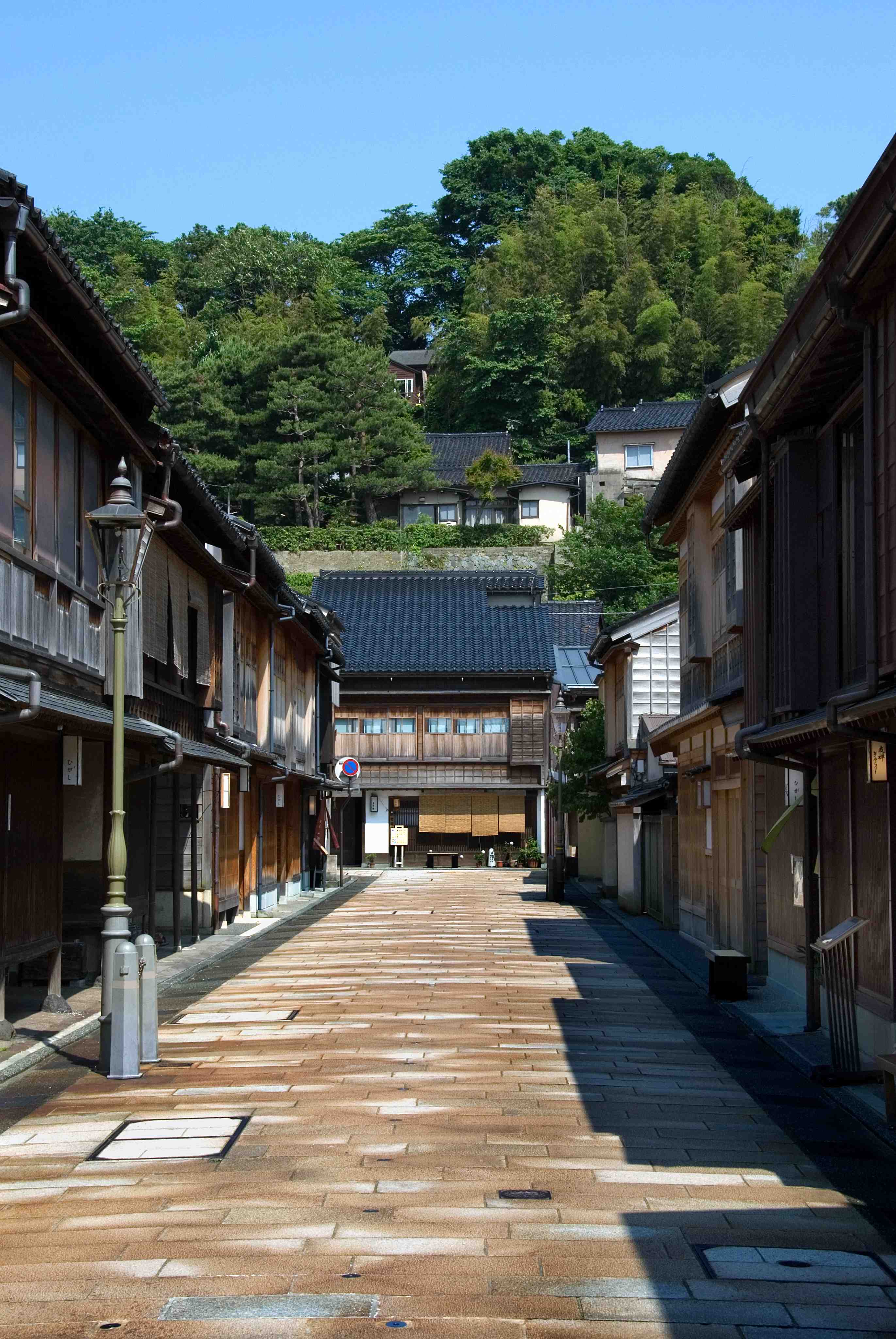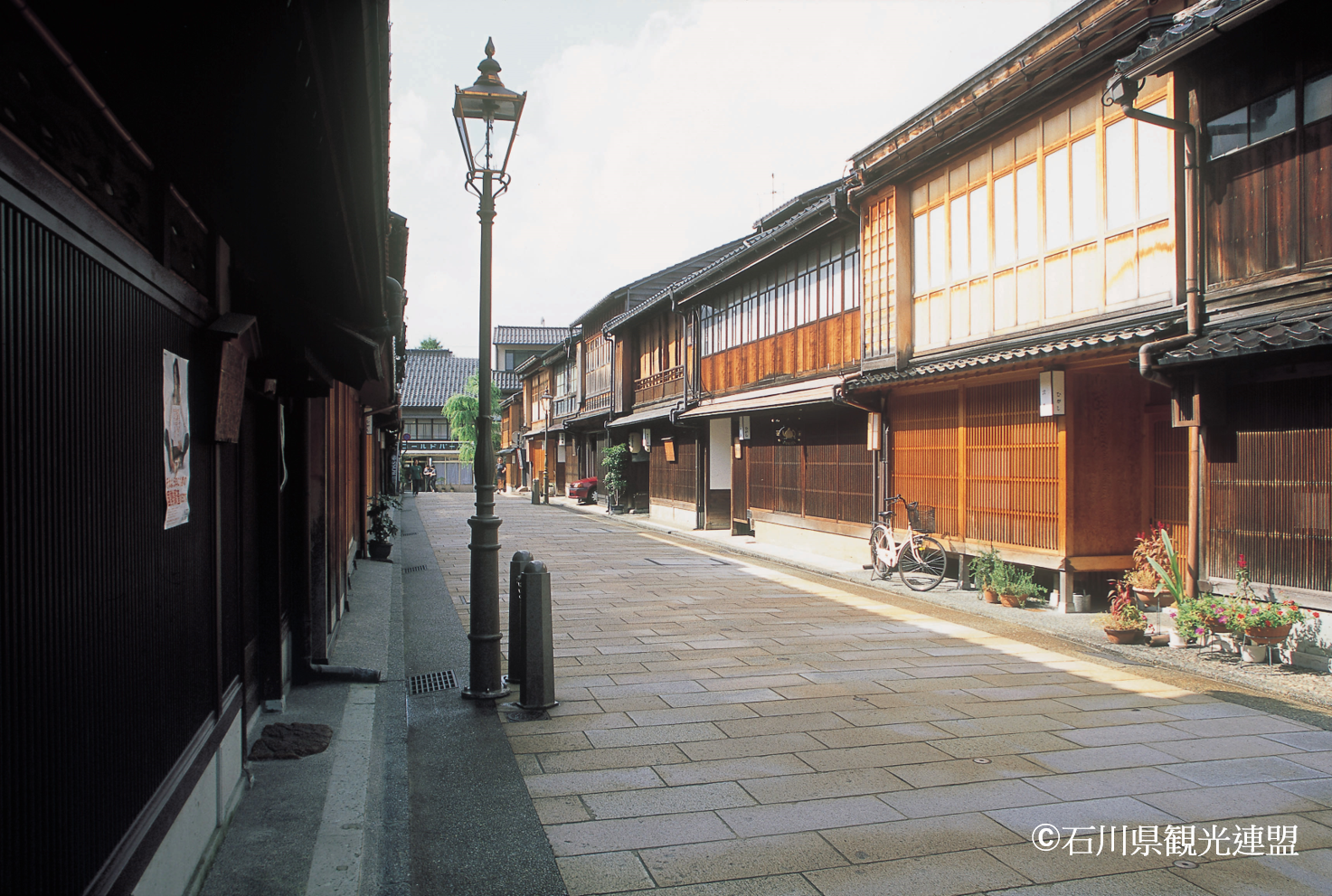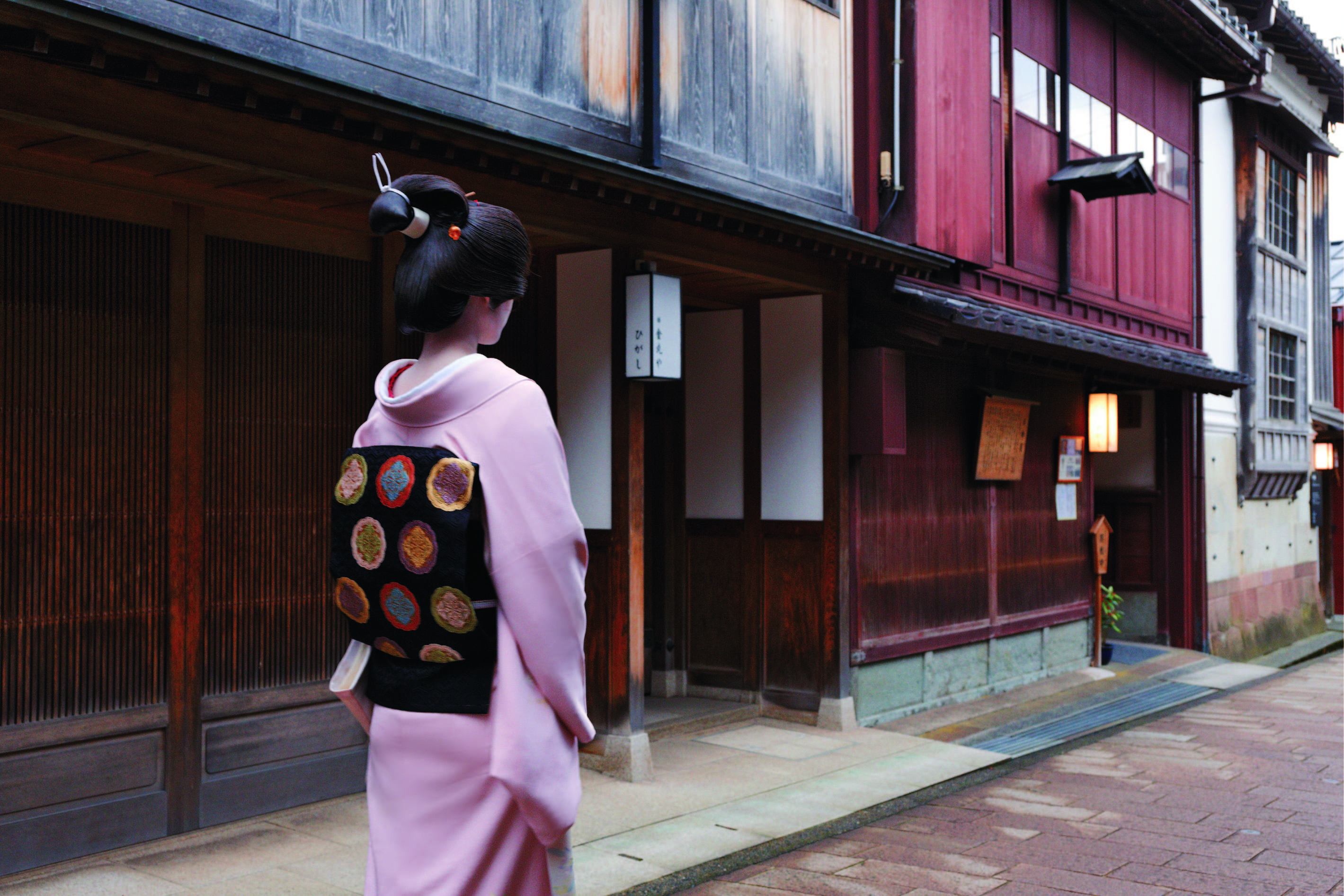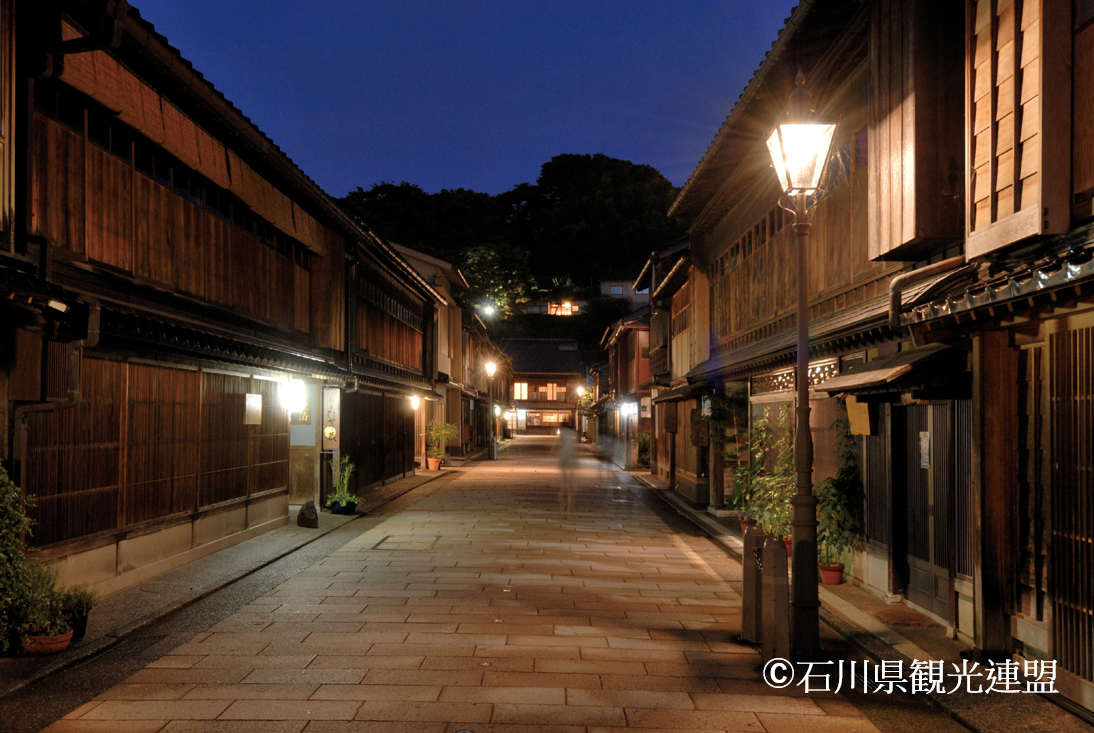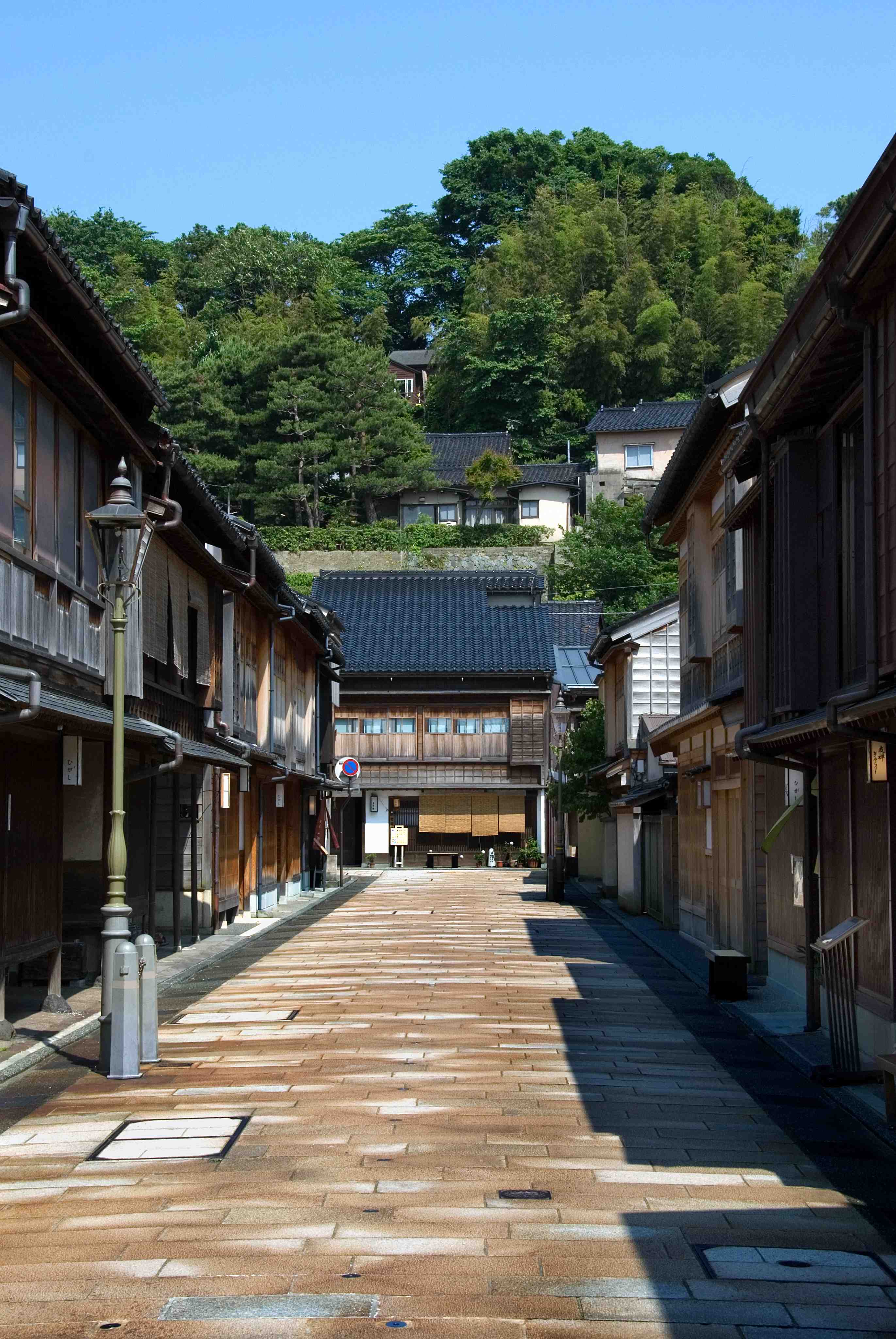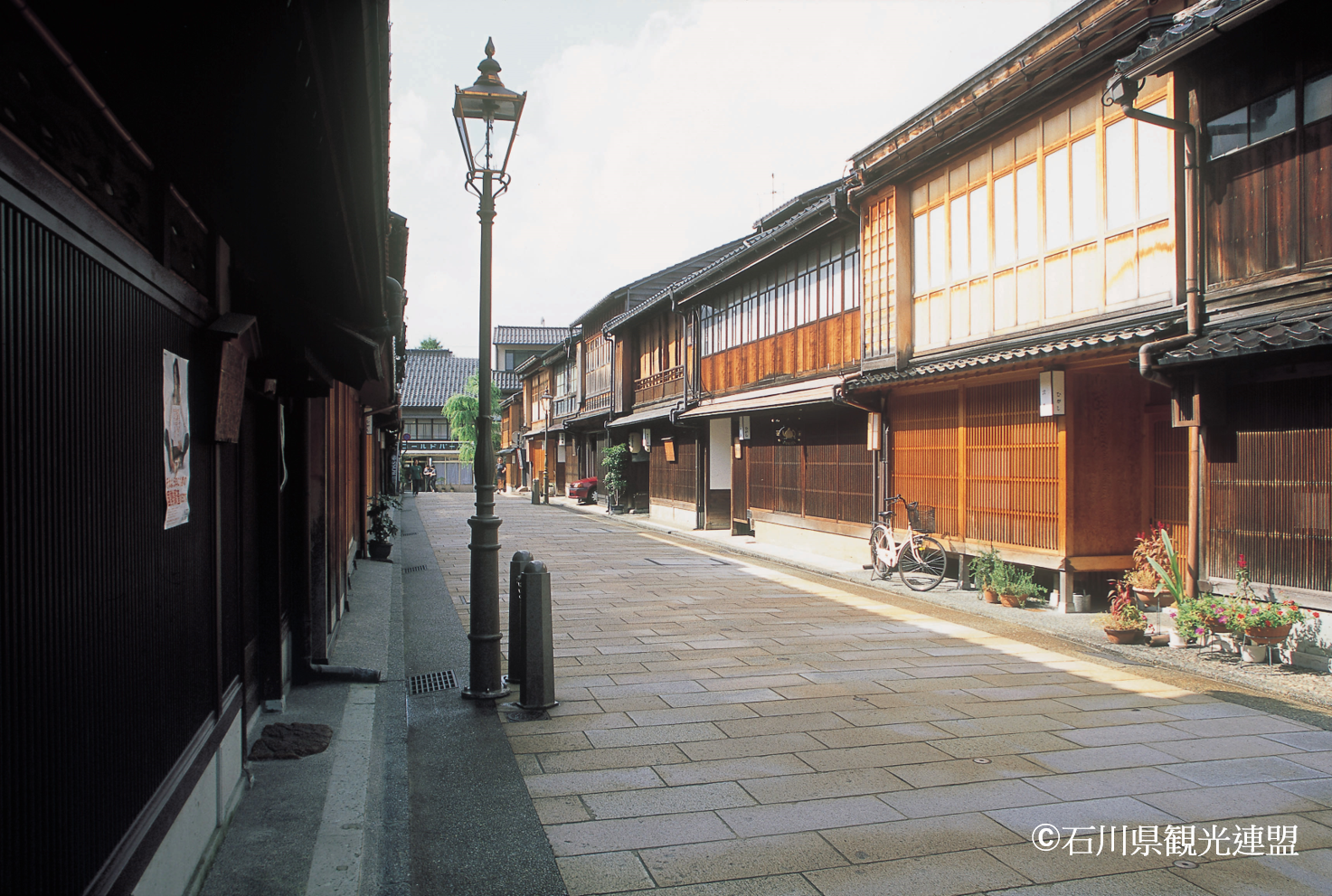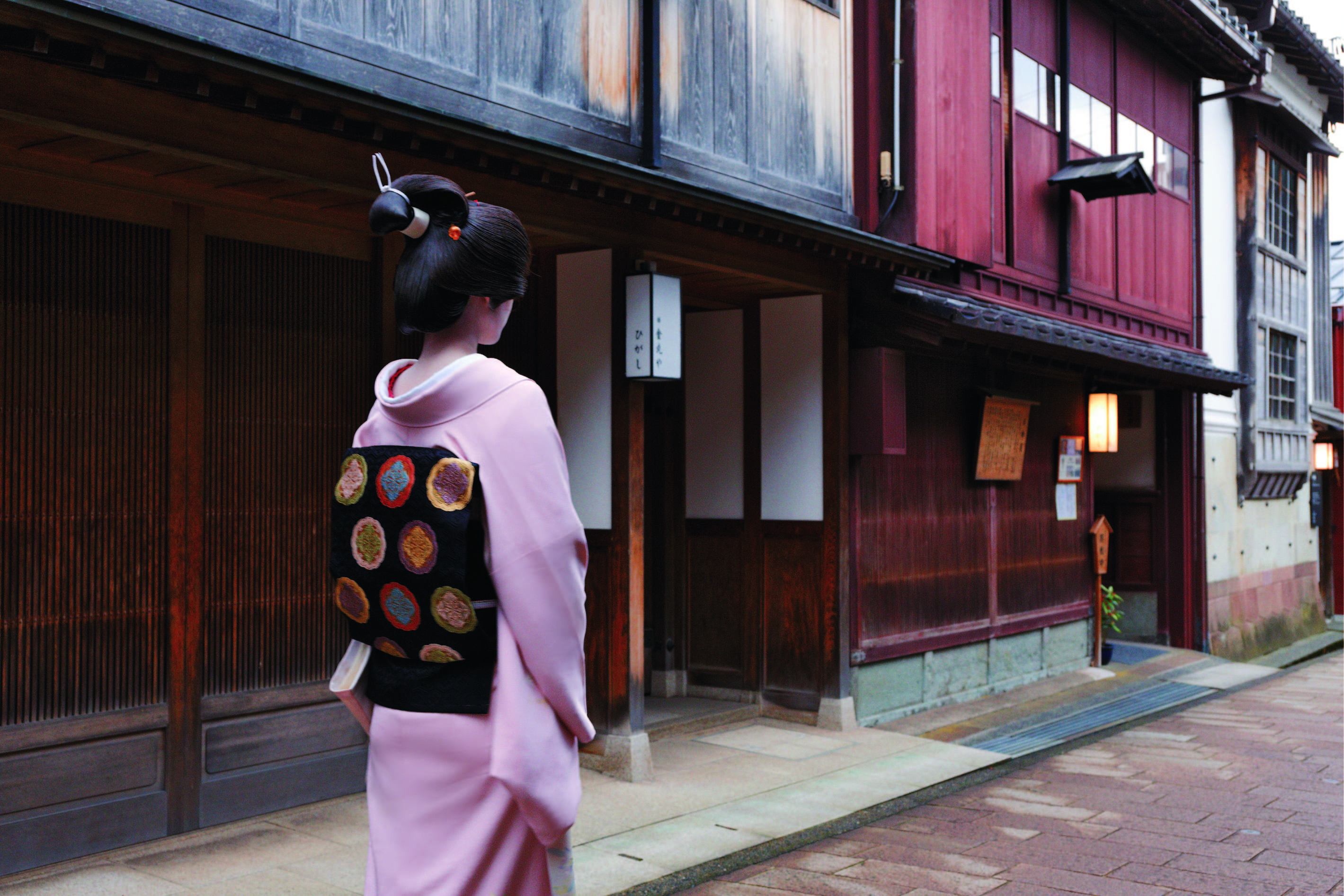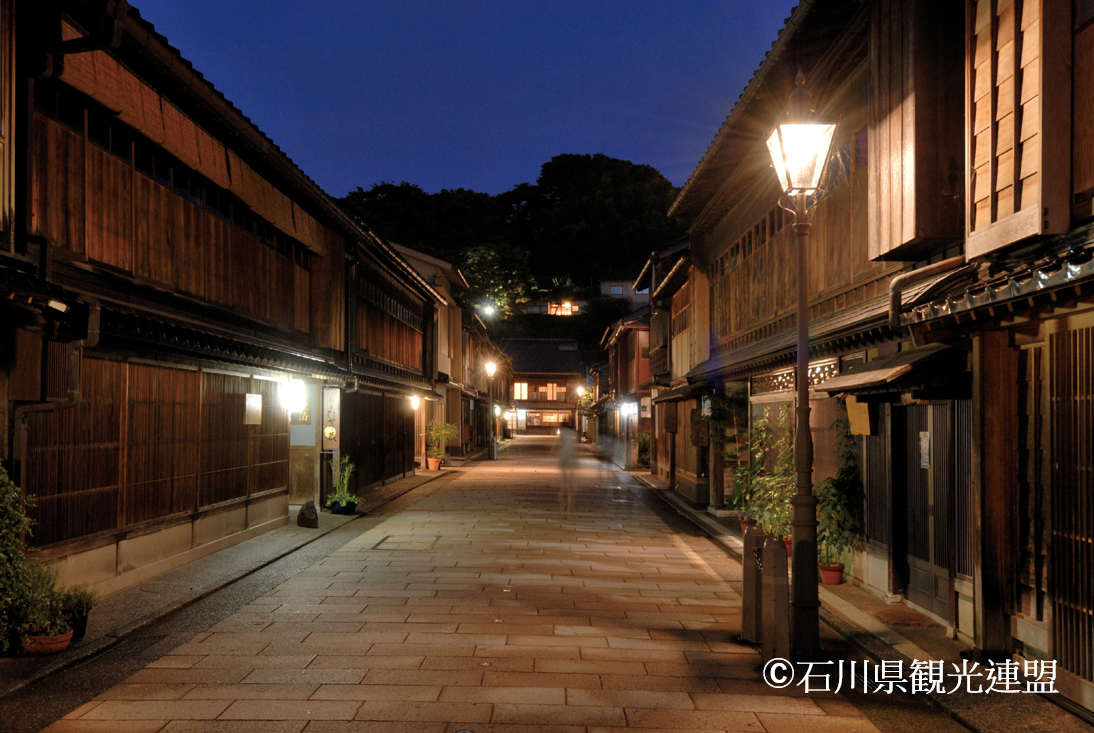 Higashi Chaya District
Quaint wooden teahouses with paper lanterns line the stone streets of Higashi Chaya, a district once reserved for samurai and the elite. This area has been carefully preserved over the years and still retains its Edo-period atmosphere. Behind the kimusuko wooden screens, geisha still prepare delicious green tea and provide traditional entertainment. Today, visitors can watch and witness some of the chaya (teahouse) goings-on that were once highly exclusive. Kaikaro, a teahouse whose history dates back to the Edo period, is open to visitors during the day so that they may experience a little of the teahouse culture. It's here you'll find a tearoom covered in gold! As you wander through the lanes of the historic Higashi Chaya District, you'll even find shops where you can enjoy sweet treats topped with signature Kanazawa gold-leaf flakes.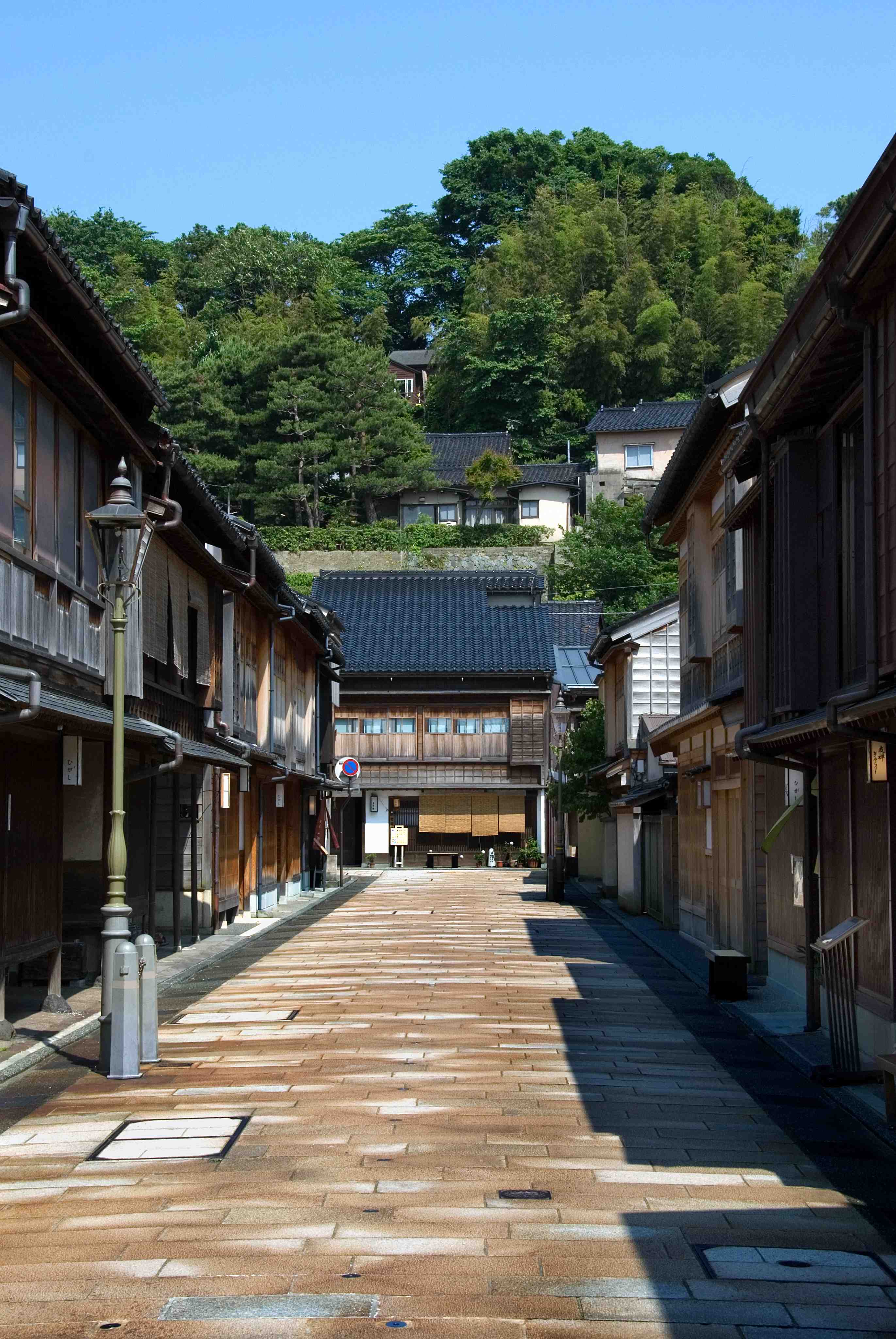 Address

Higashiyama, Kanazawa-shi, Ishikawa prefecture
Surrounding area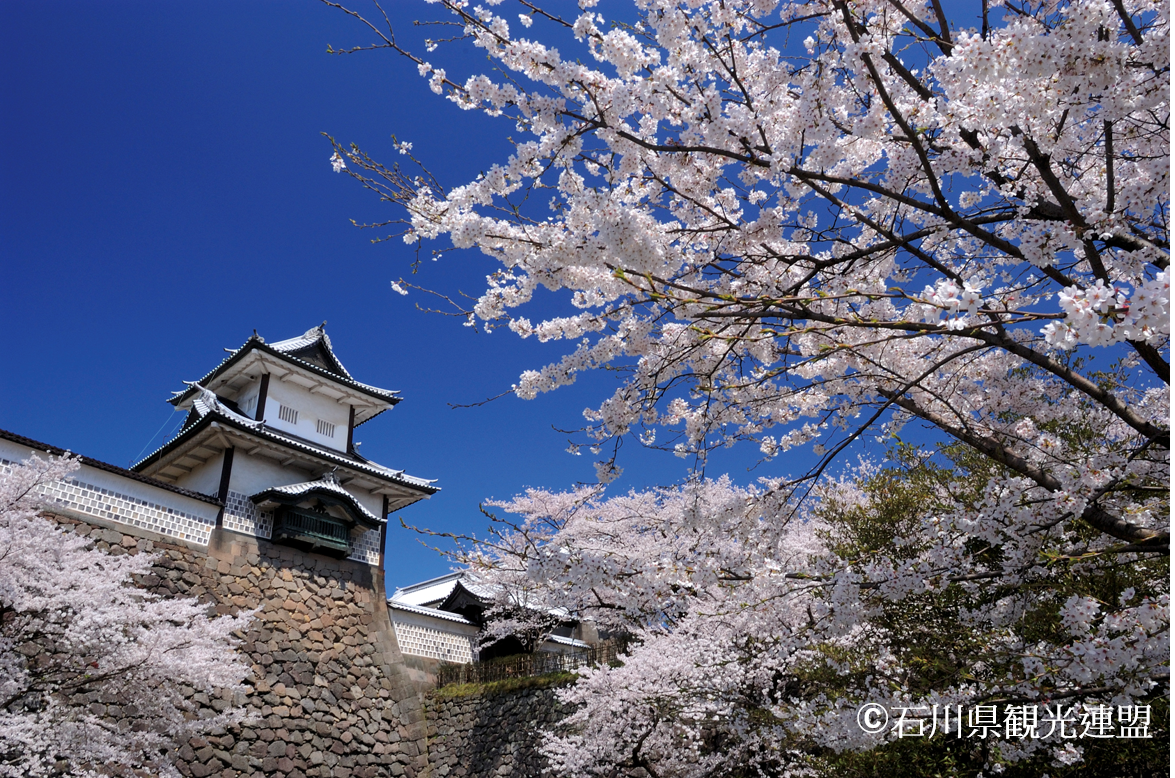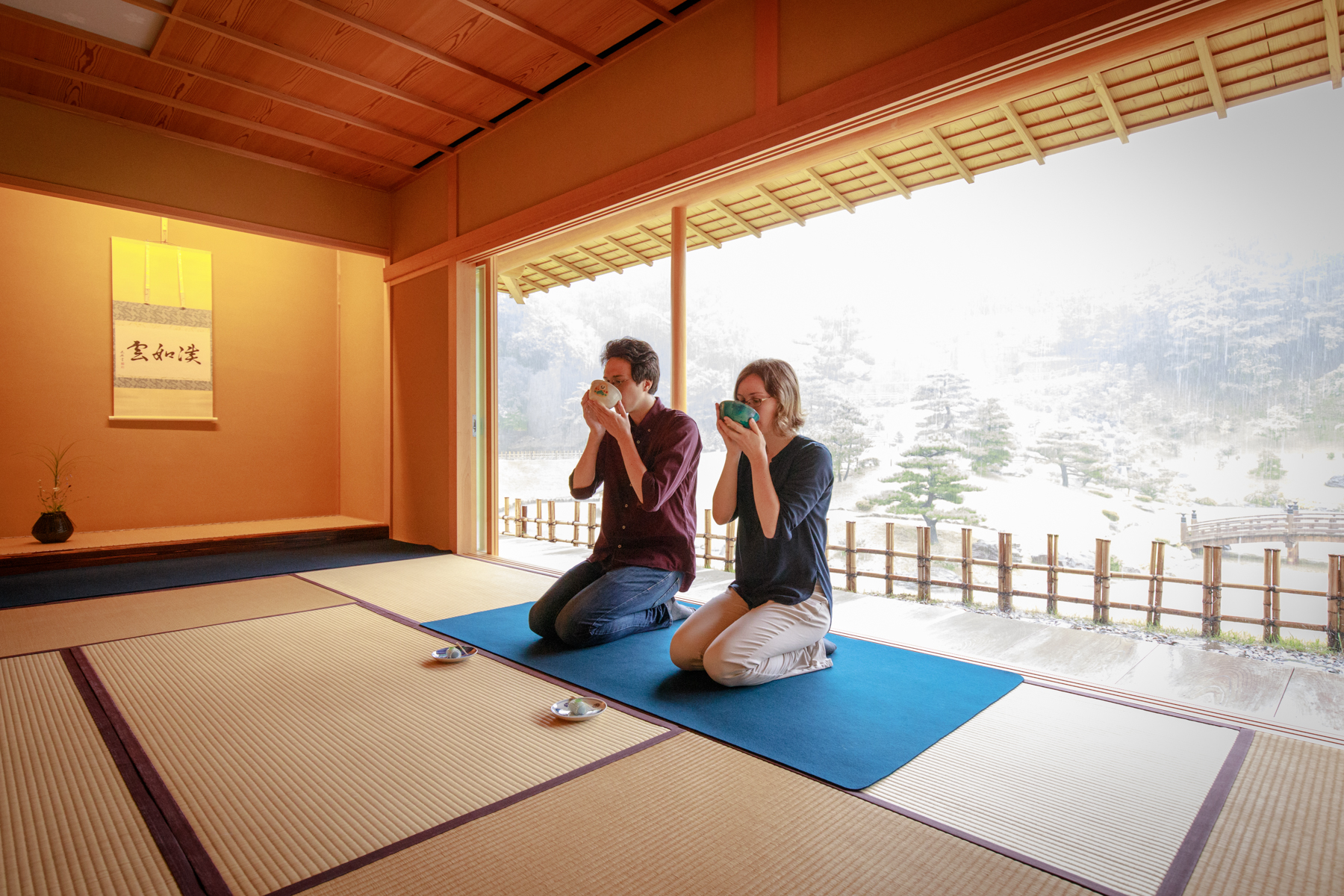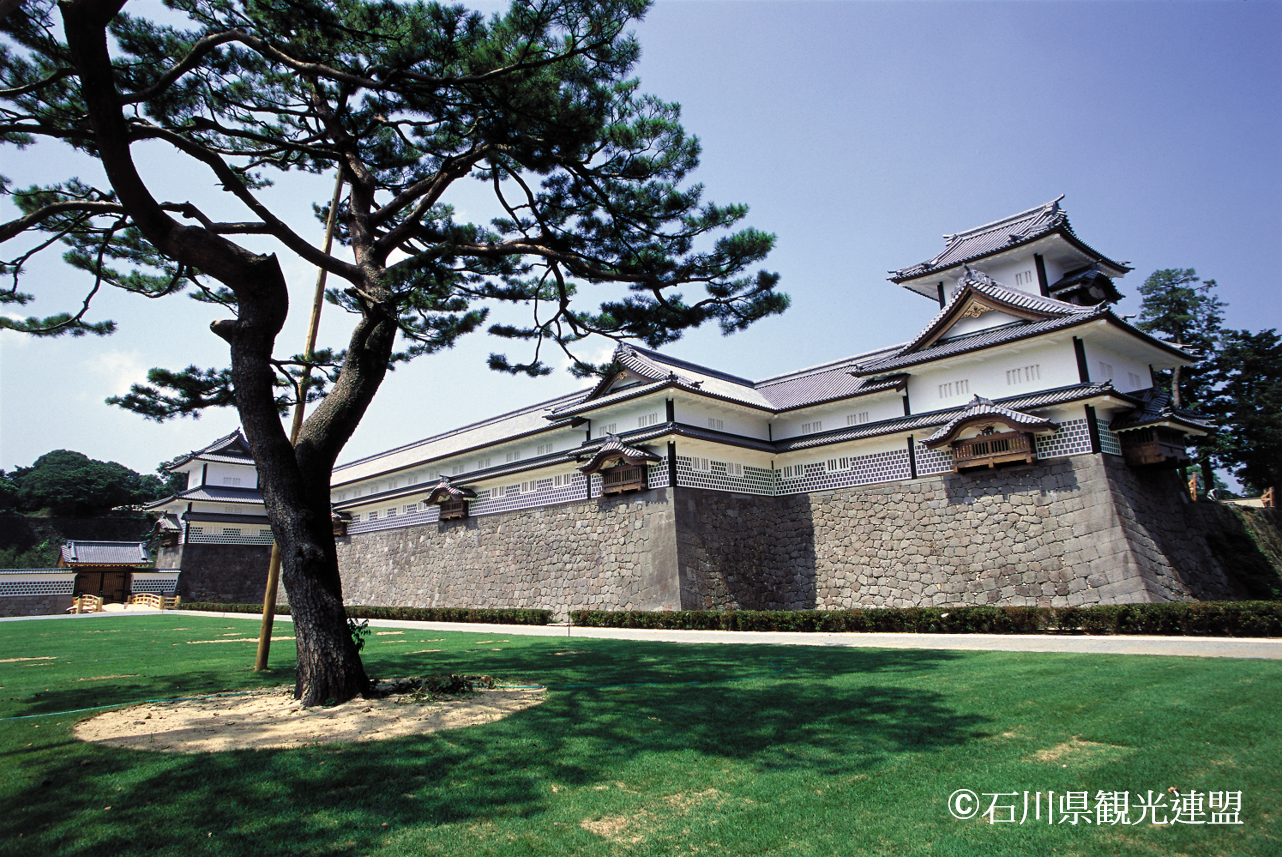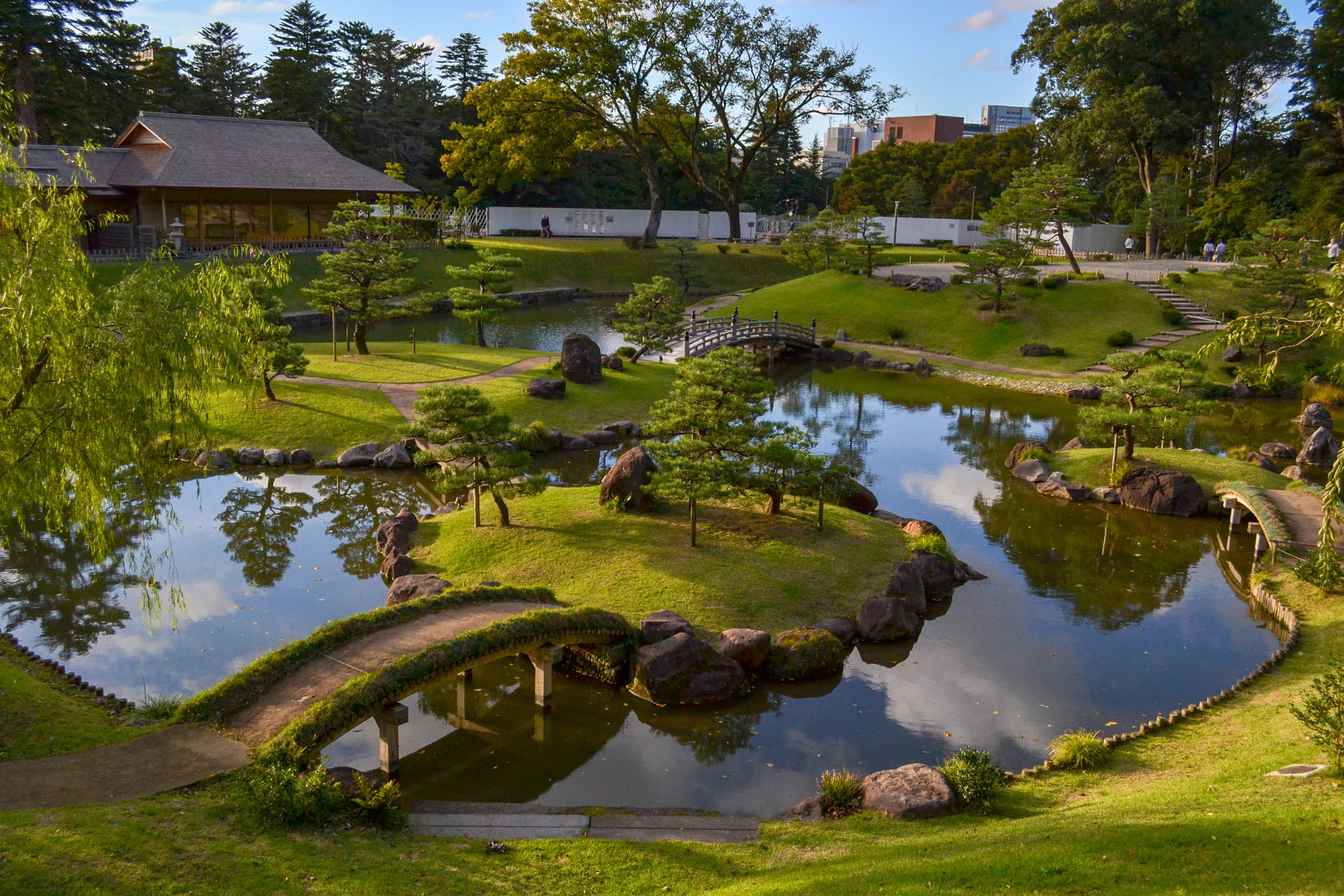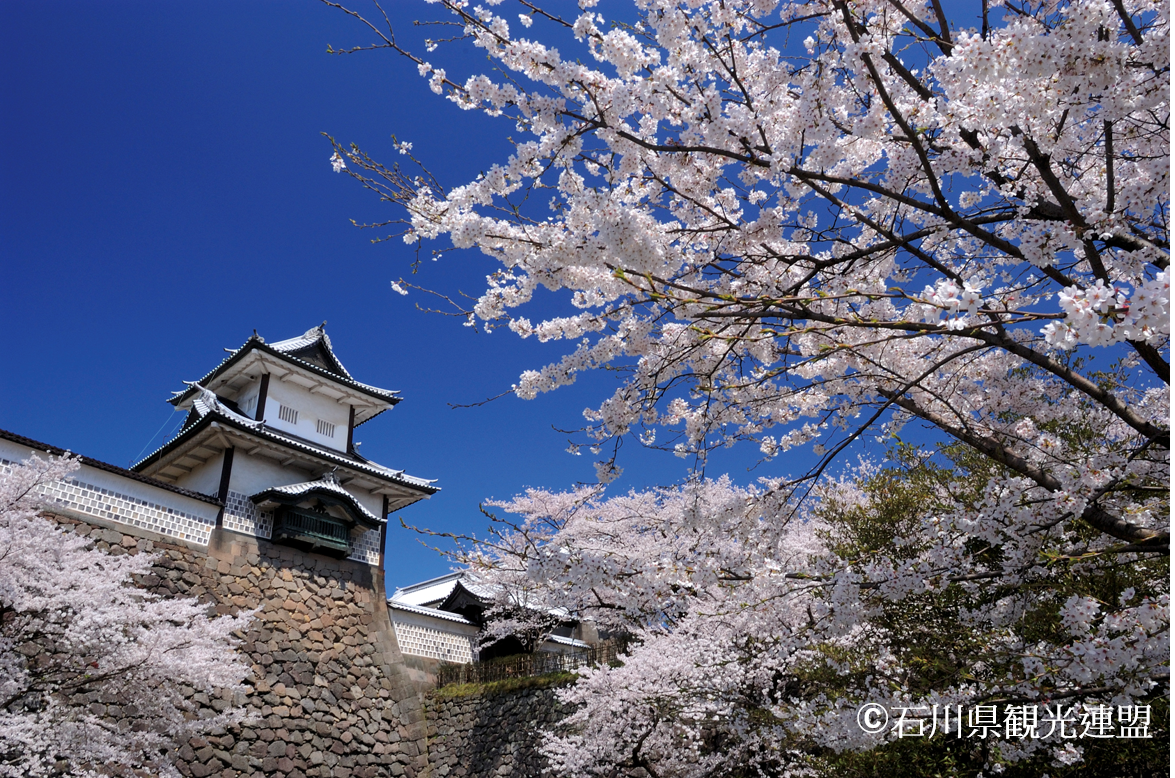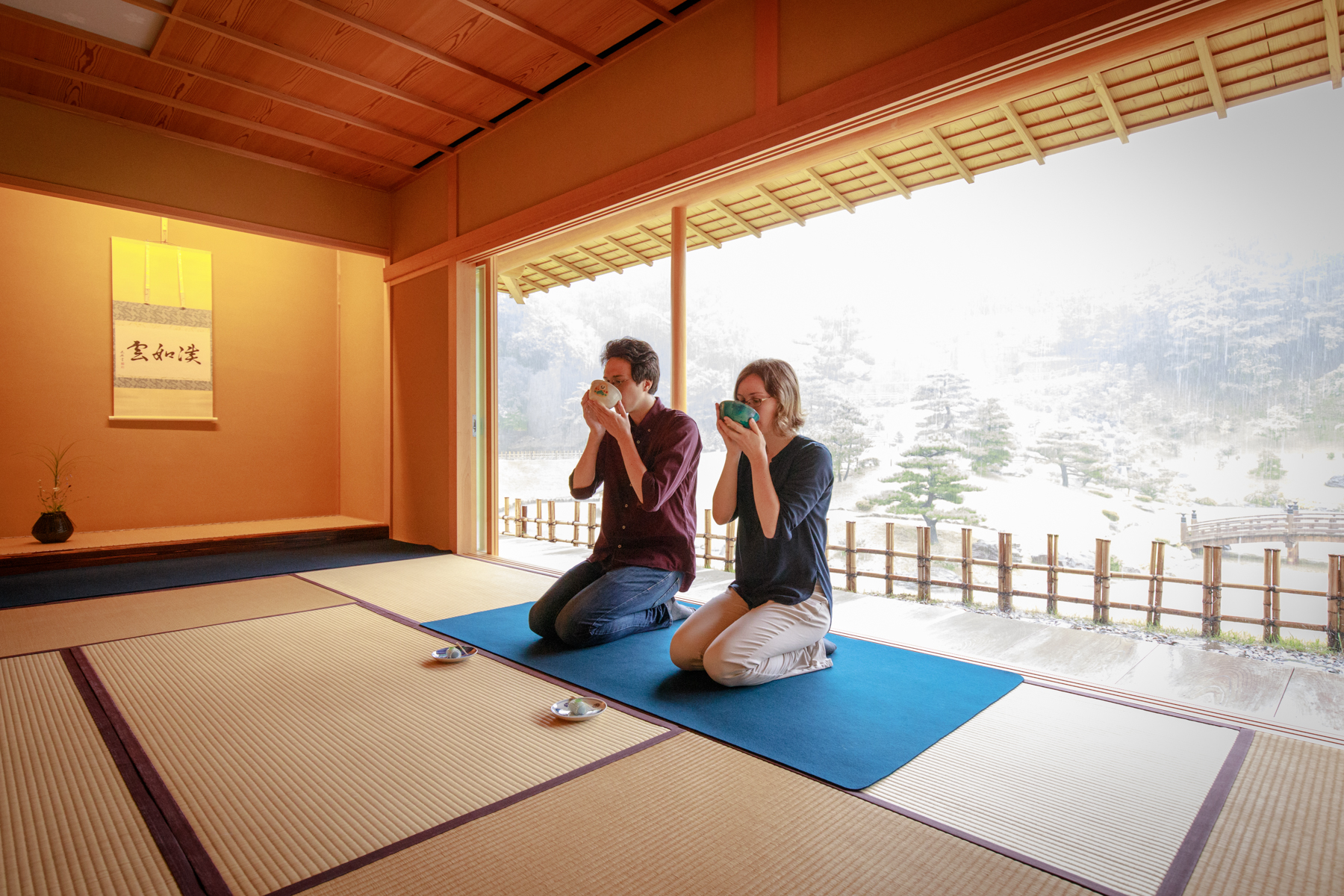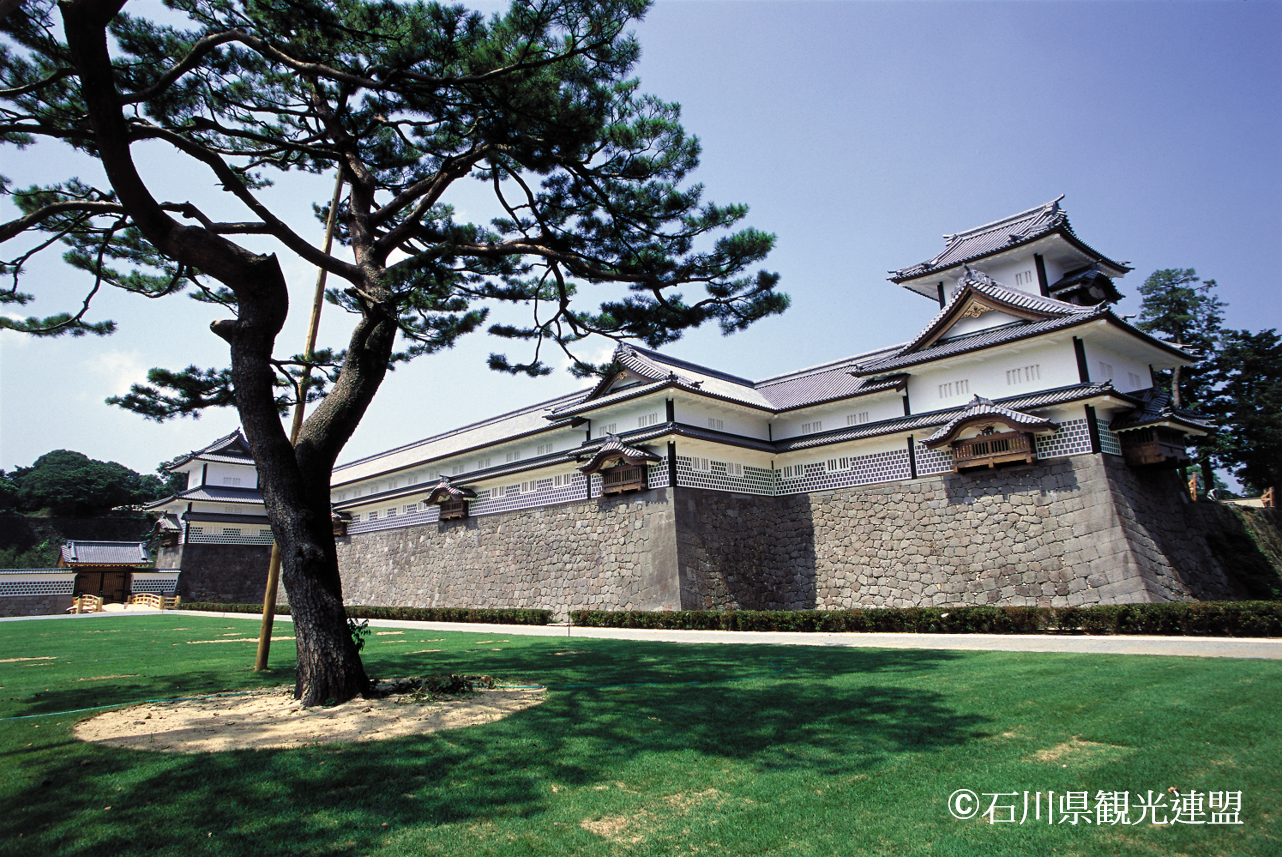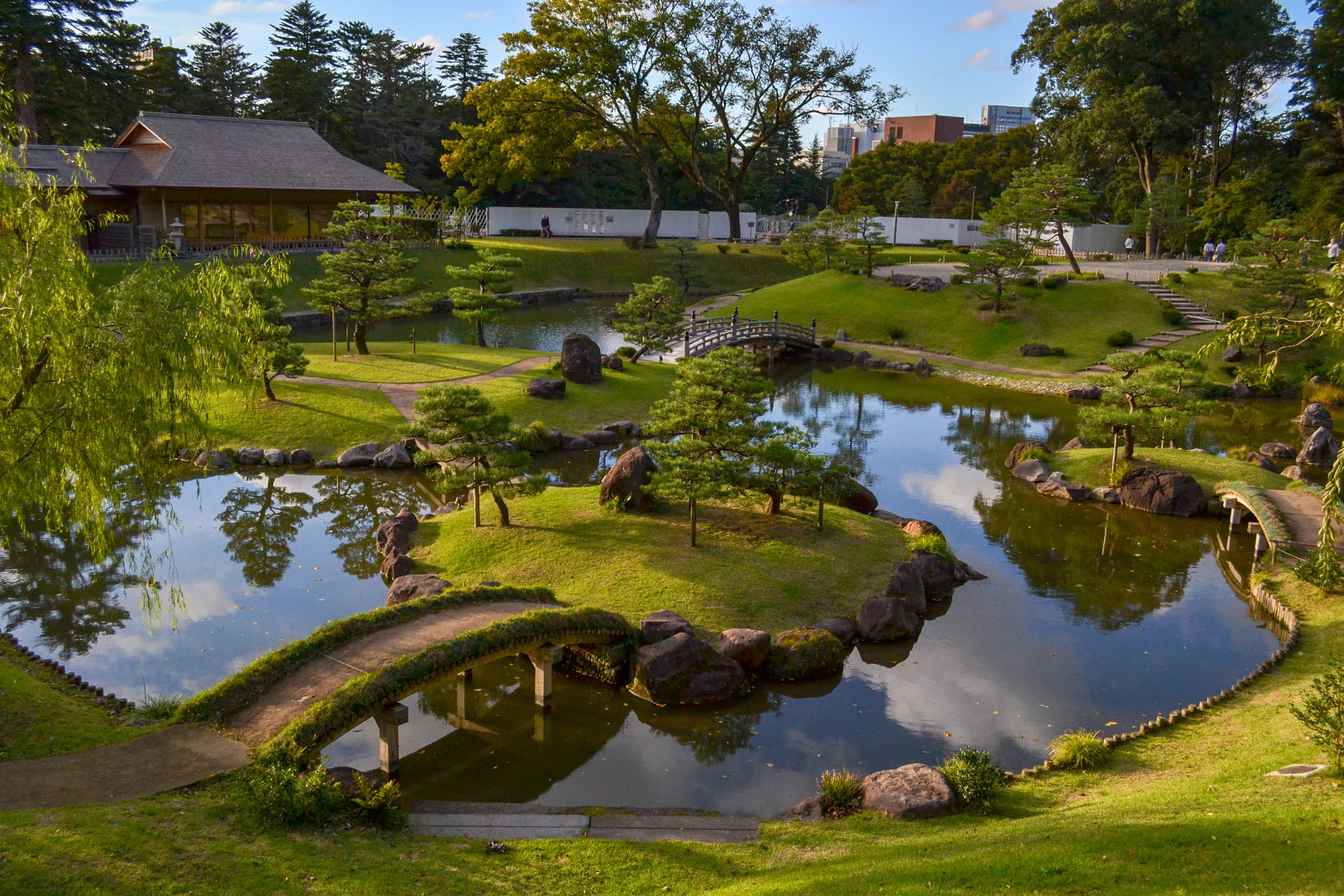 Kanazawa Castle Park
Once the seat of the powerful Maeda Clan, Kanazawa Castle stands proud as a regal and important landmark of Kanazawa City. Though the castle withstood many fires over the centuries, some parts of the castle walls are 400 years old, and the Ishikawa Gate serves as a main entrance for visitors. Historians will love to explore the warehouse and turrets that were used in the castle's defense, built using traditional methods. The castle is especially stunning during cherry blossom season, when hundreds of sakura trees that line every road to the castle are in full bloom. At night the castle and its garden are lit up, making them stand out beautifully against the darkness. In 2015 Gyokusen'inmaru Garden was restored. This Edo-period garden once belonged to the Kaga Domain feudal lords, but today you can enjoy matcha green tea or Japanese sweets while gazing at the garden from the Gyokusen'an rest house.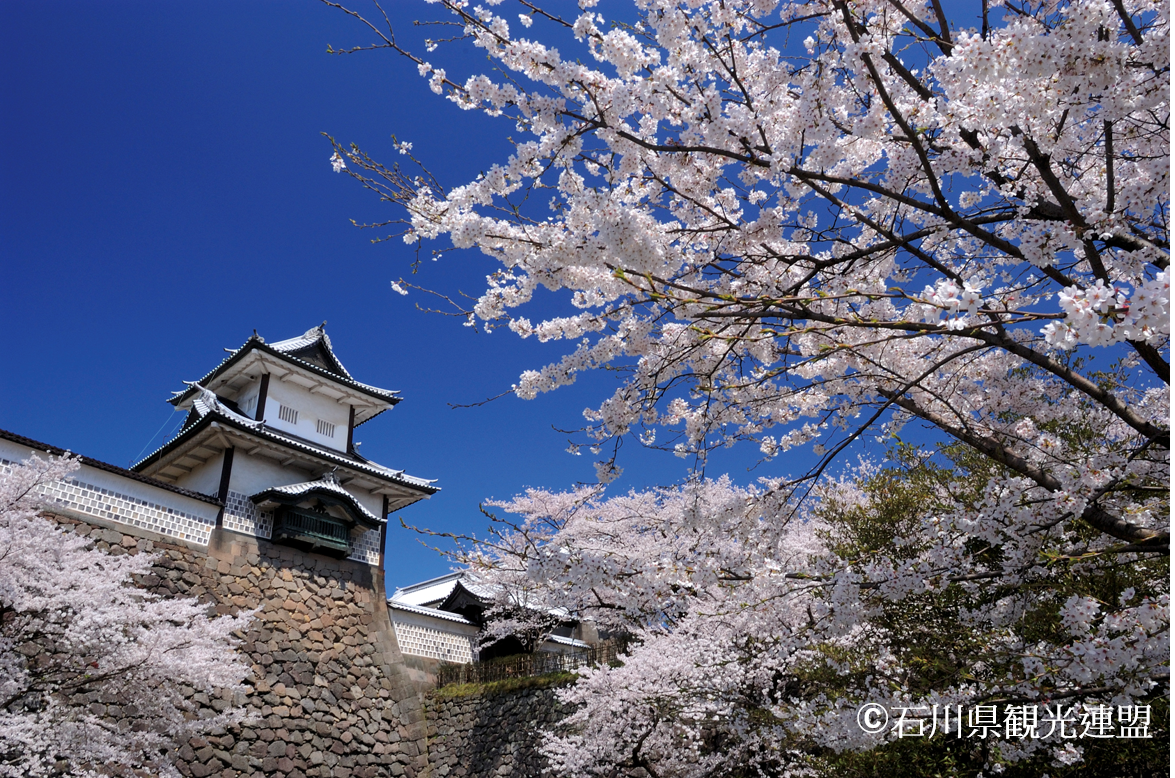 Address

1-1 Marunouchi, Kanazawa City, Ishikawa Prefecture
Surrounding area
Day2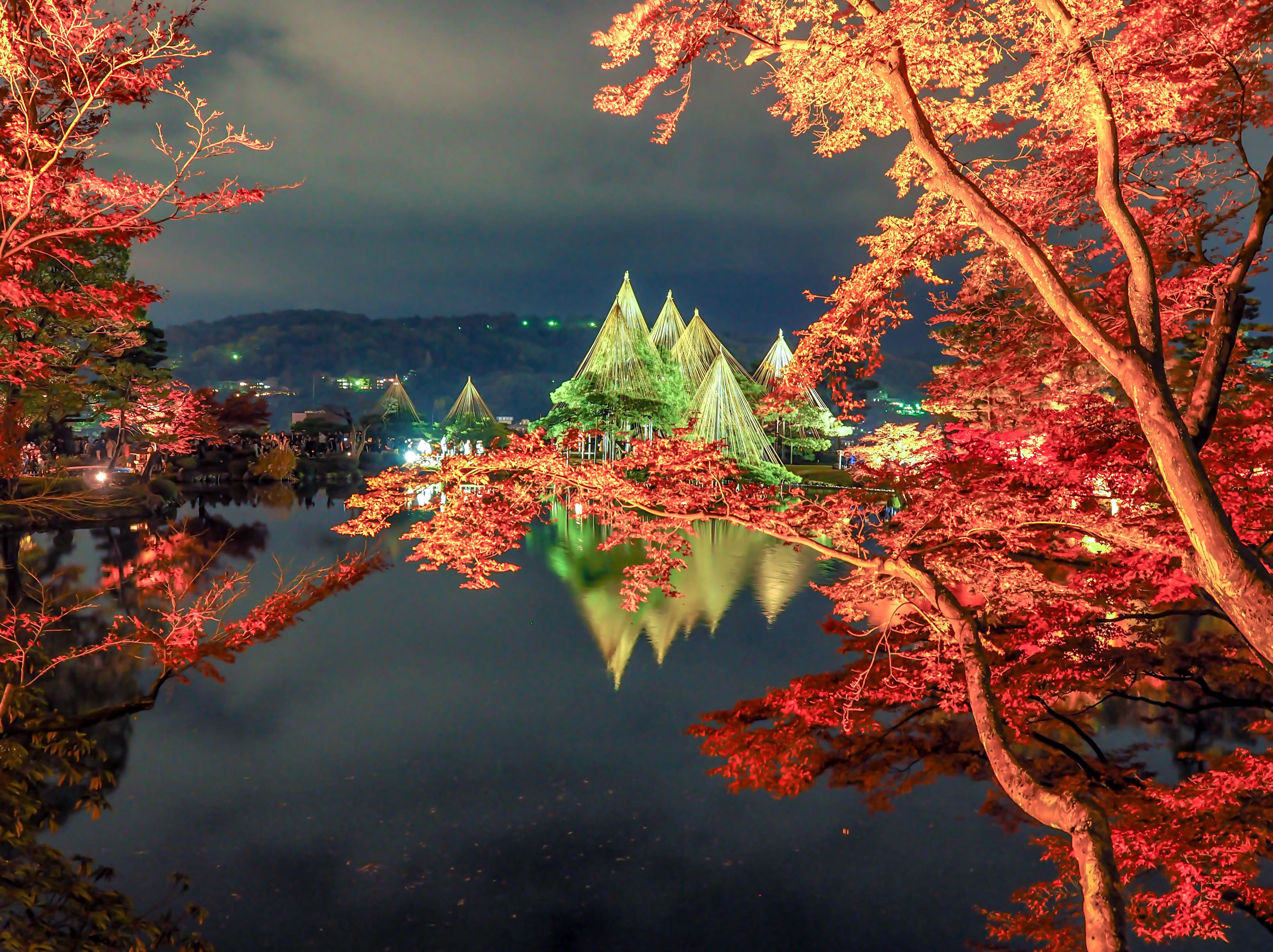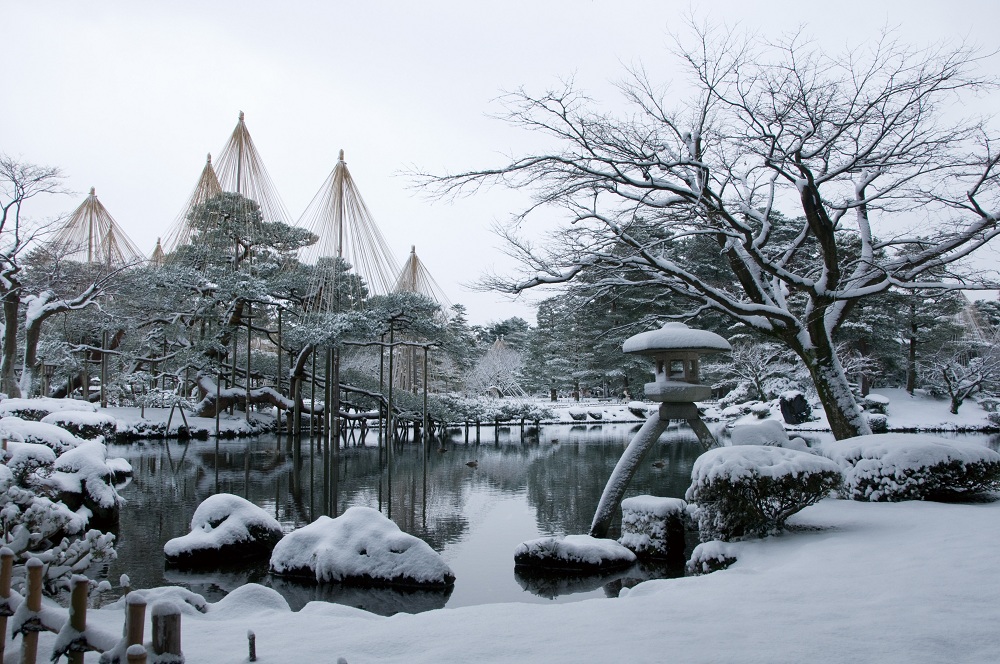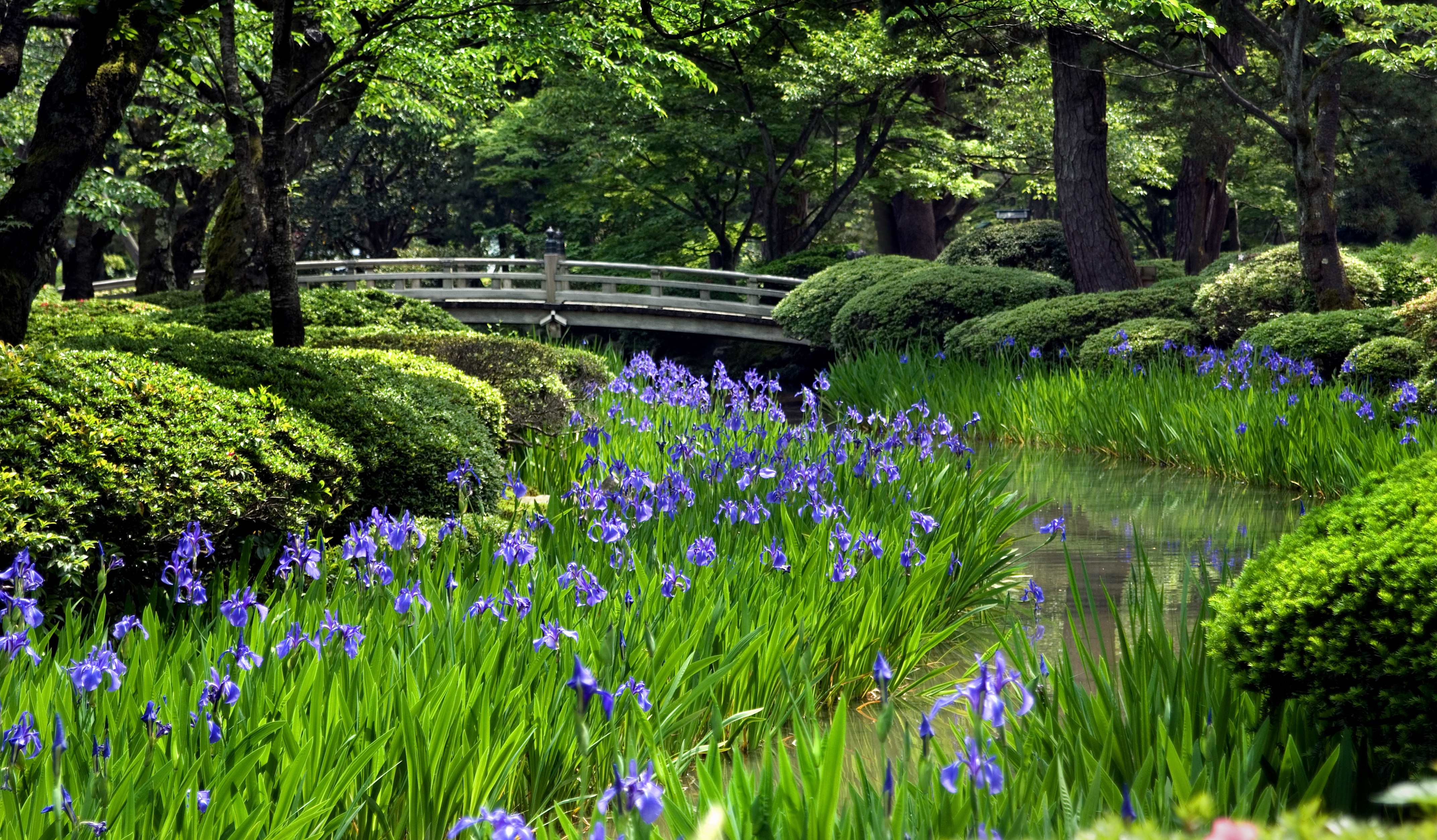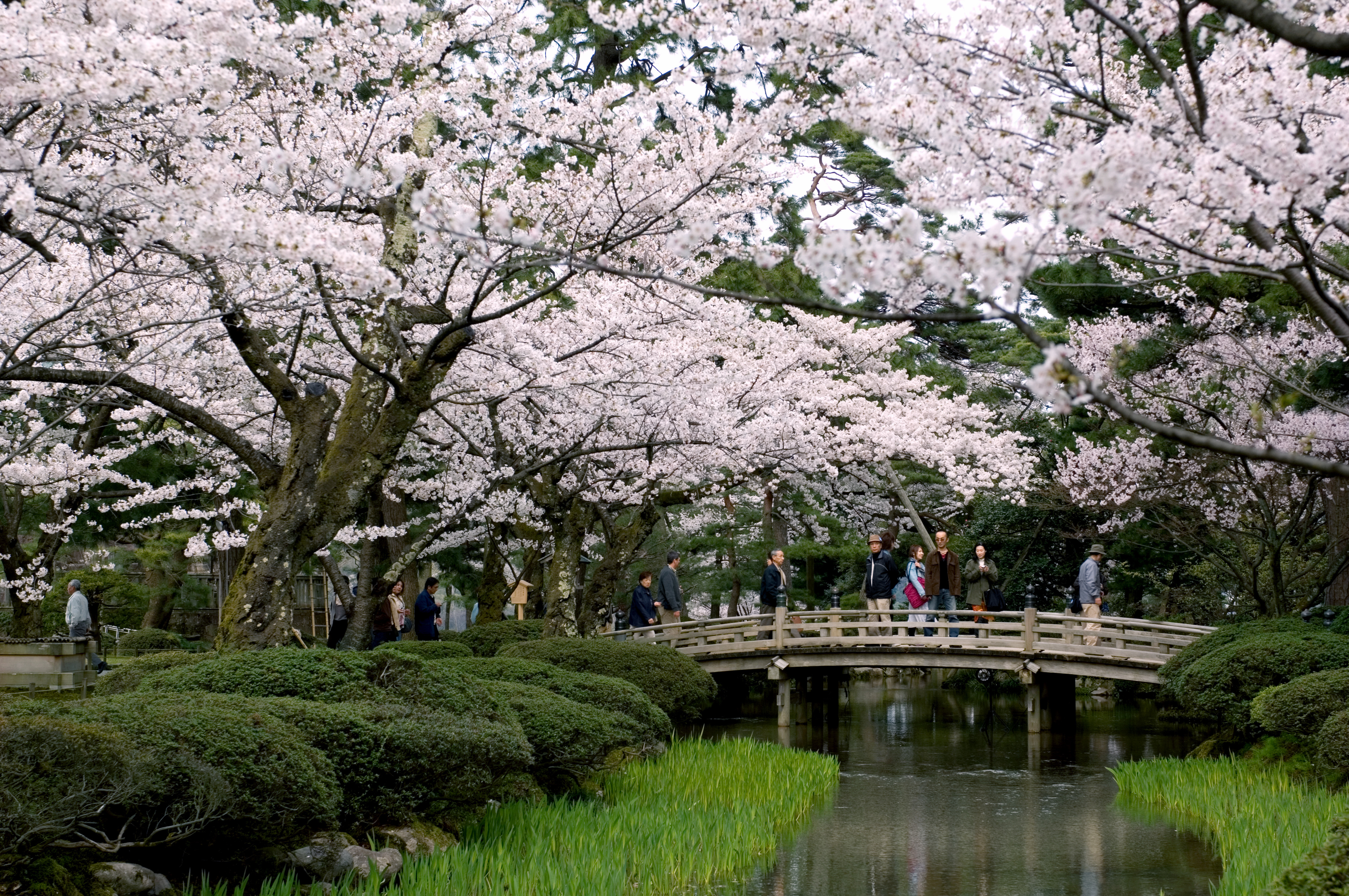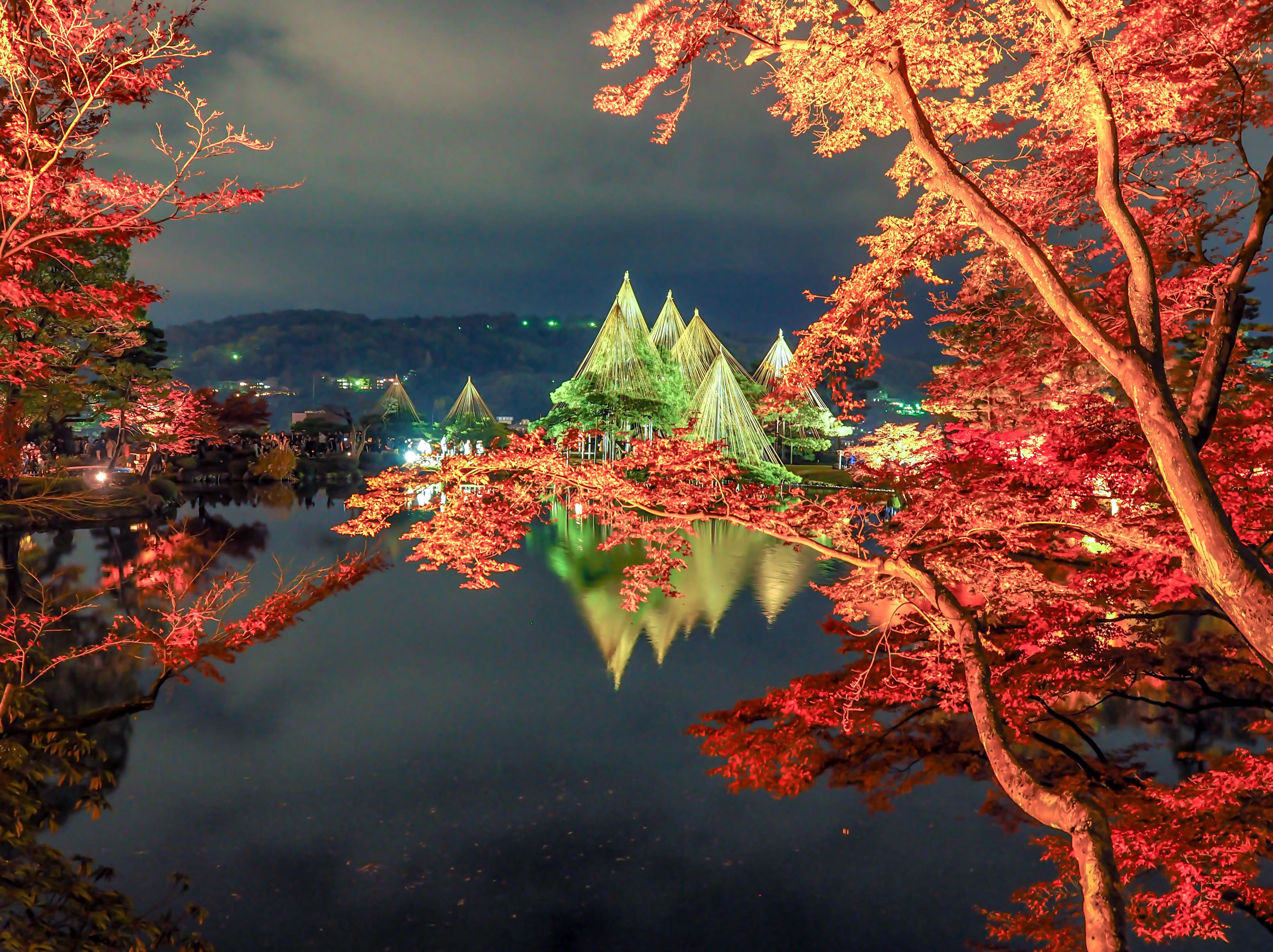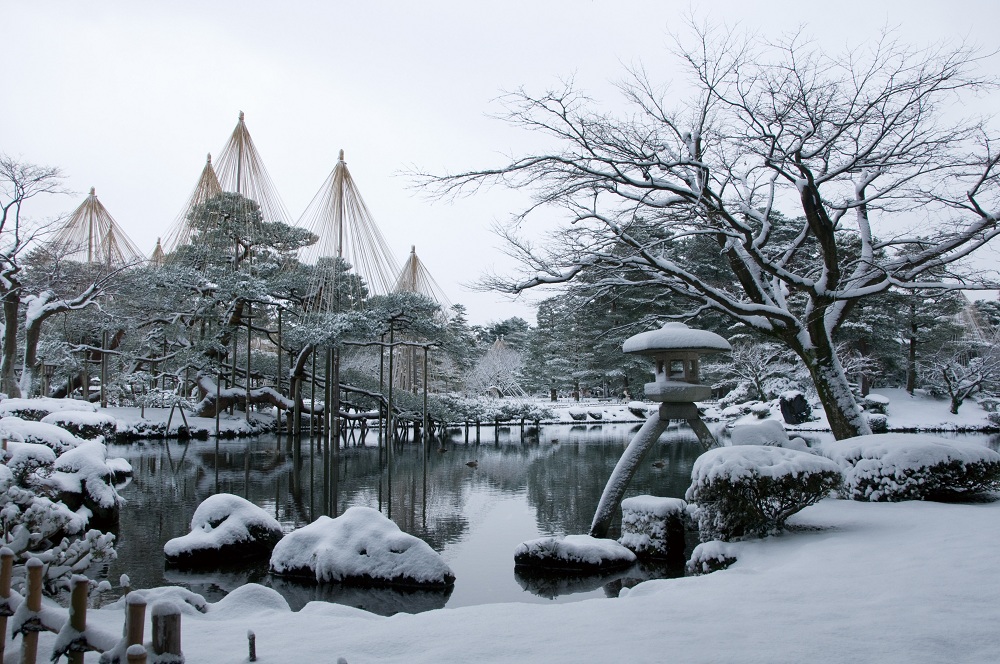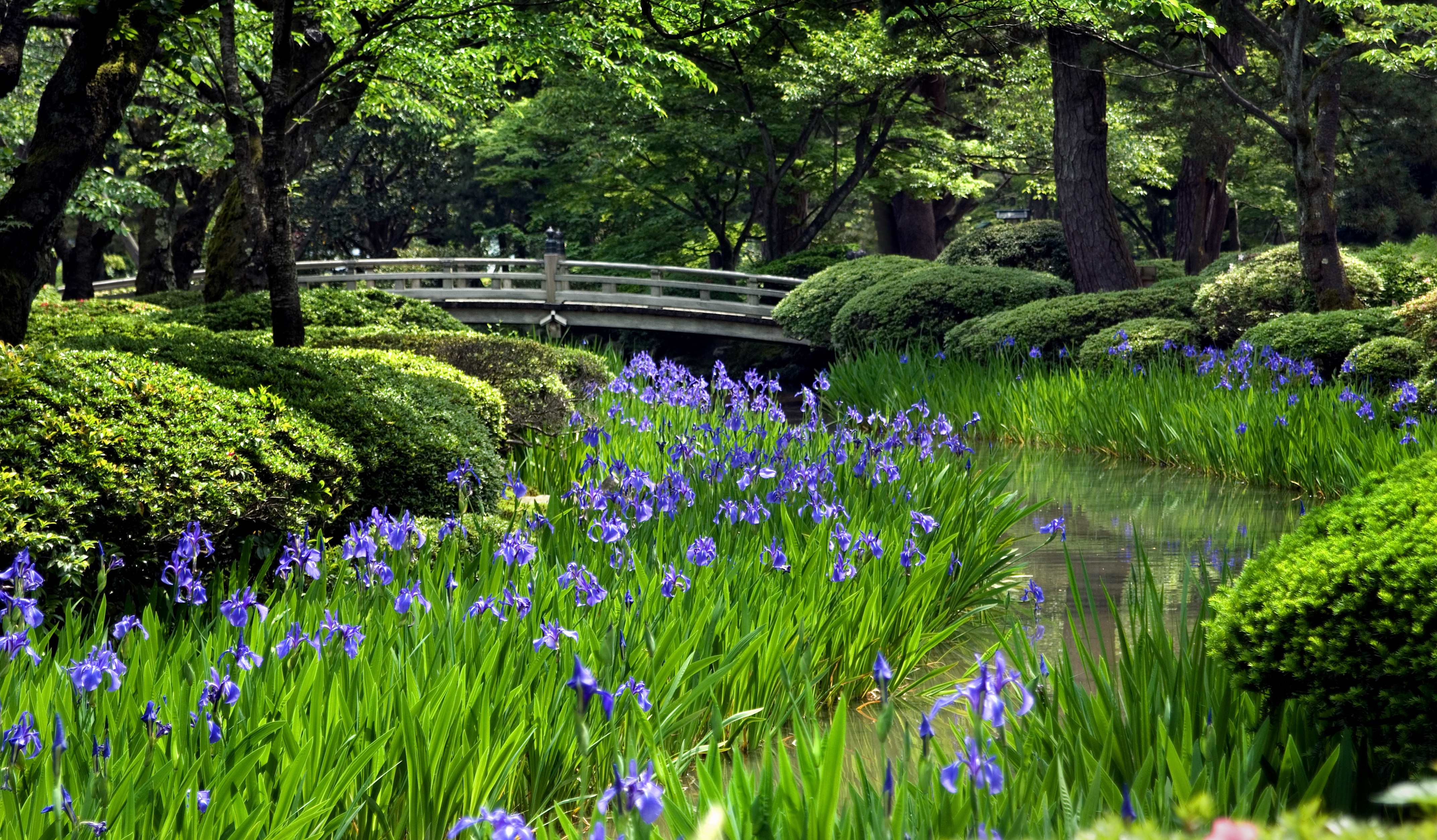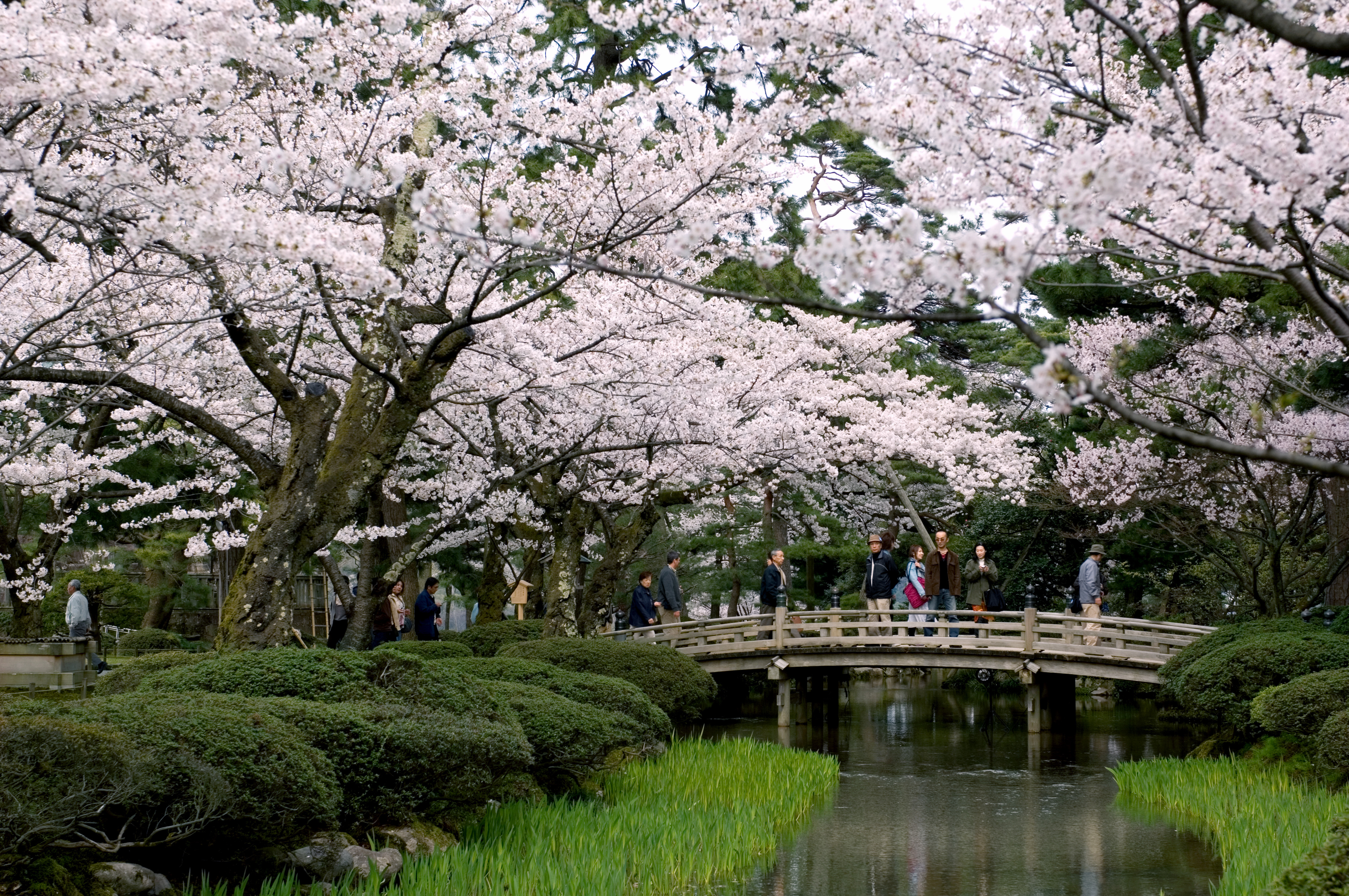 Kenrokuen Garden
One of the Three Great Gardens of Japan, Kenrokuen is a special place of scenic beauty. Visitors stroll the vast gardens to admire fantastic views of ponds, bridges, streams, tea houses, stone lanterns, and distinct Japanese architecture. This classically landscaped garden, adjacent to Kanazawa Castle, gives a glimpse into what life was like for the Maeda Clan, which lived in the castle hundreds of years ago. It was built to encourage a peaceful mind, and is home to a sacred well, a 200-year-old tree, and a traditional villa which now houses a museum. Of particular note are the yukitsuri, ropes suspended from bamboo poles to branches of the pine trees in order to prevent them from breaking under the heavy weight of snow. These yukitsuri give Kenrokuen a distinct character in winter. At night the garden is lit up, creating an entirely different atmosphere.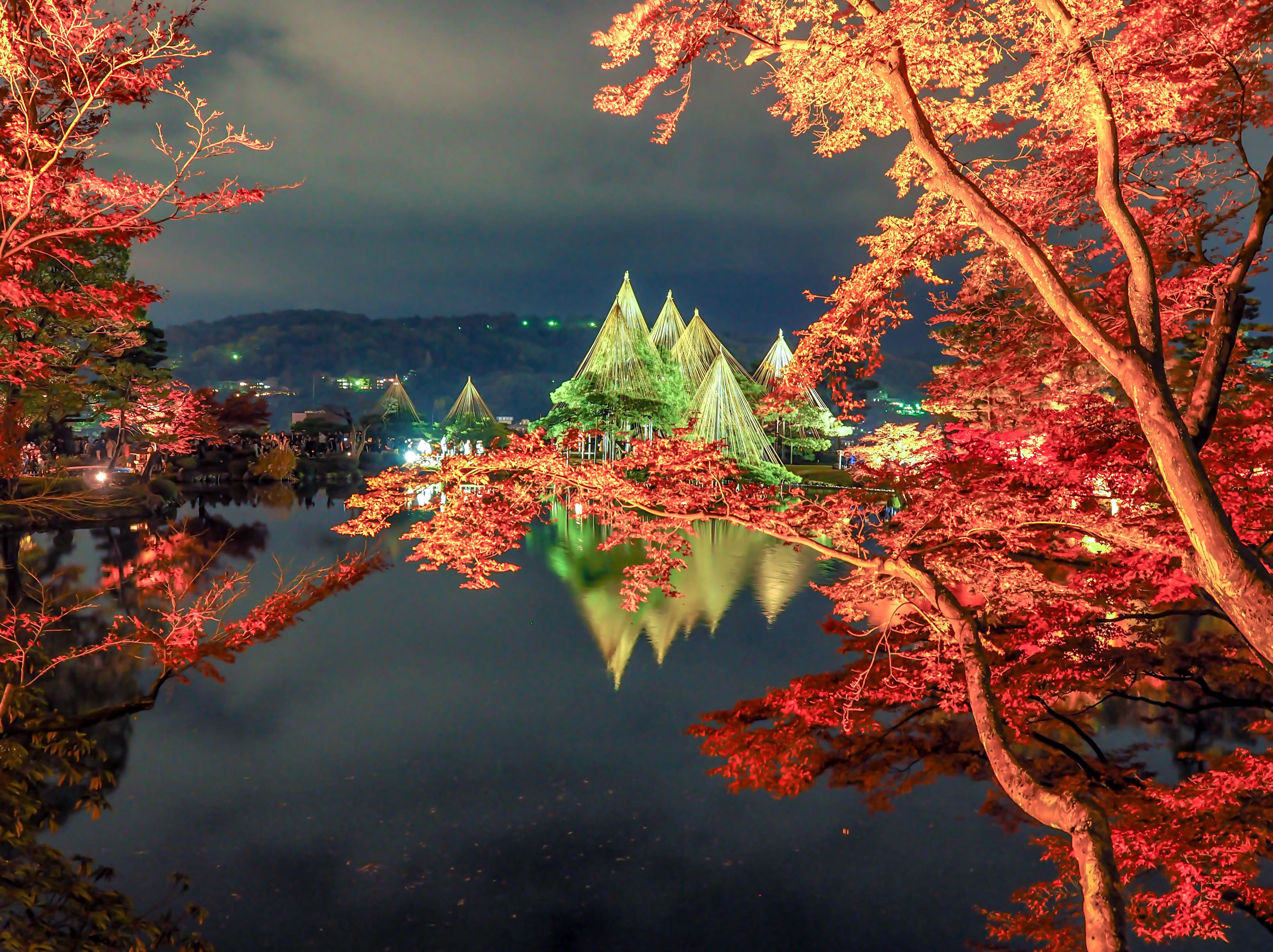 Address

Kenrokumachi, Kanazawa-shi, Ishikawa prefecture
Surrounding area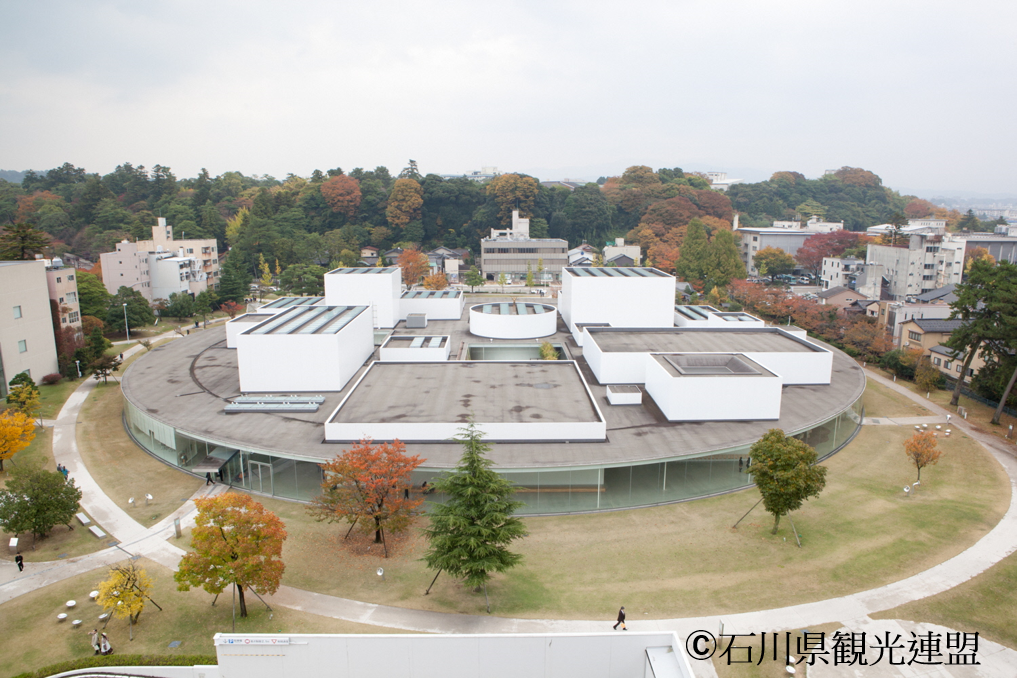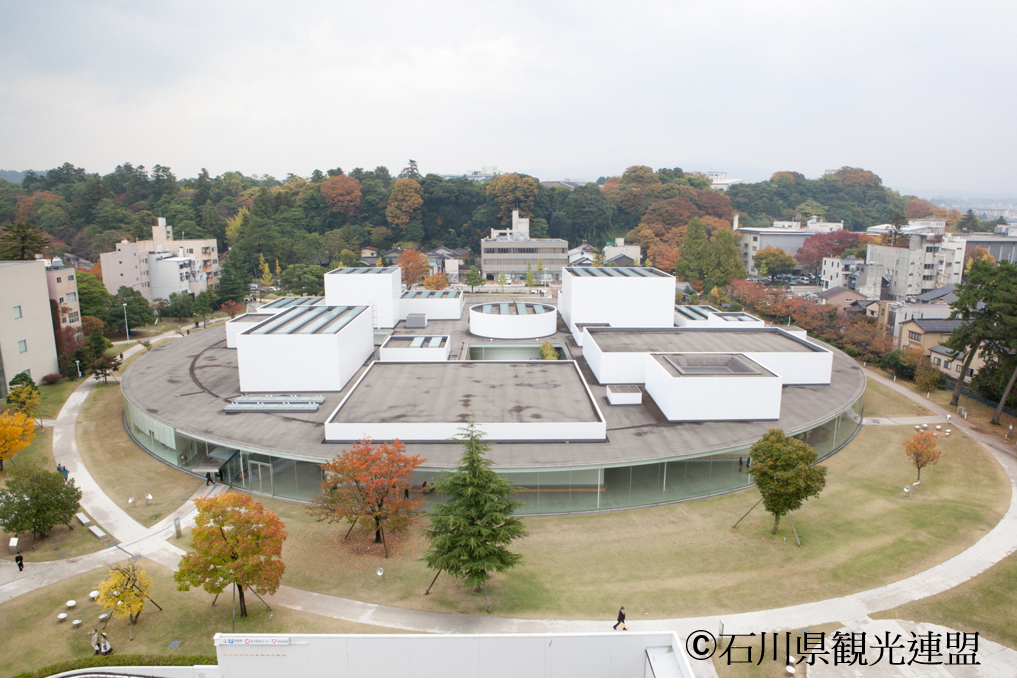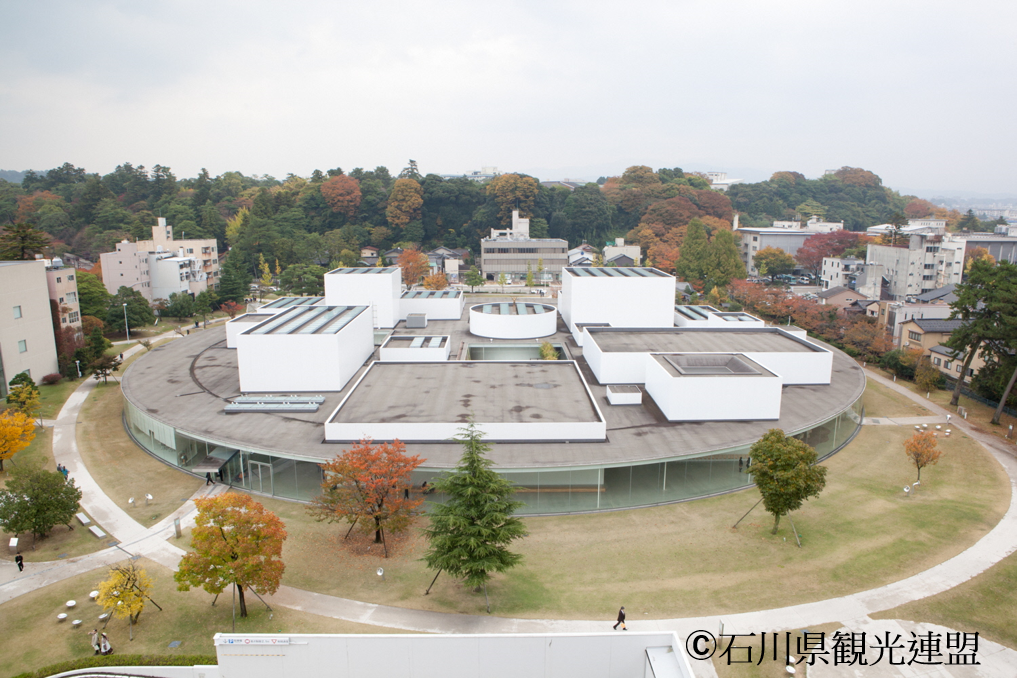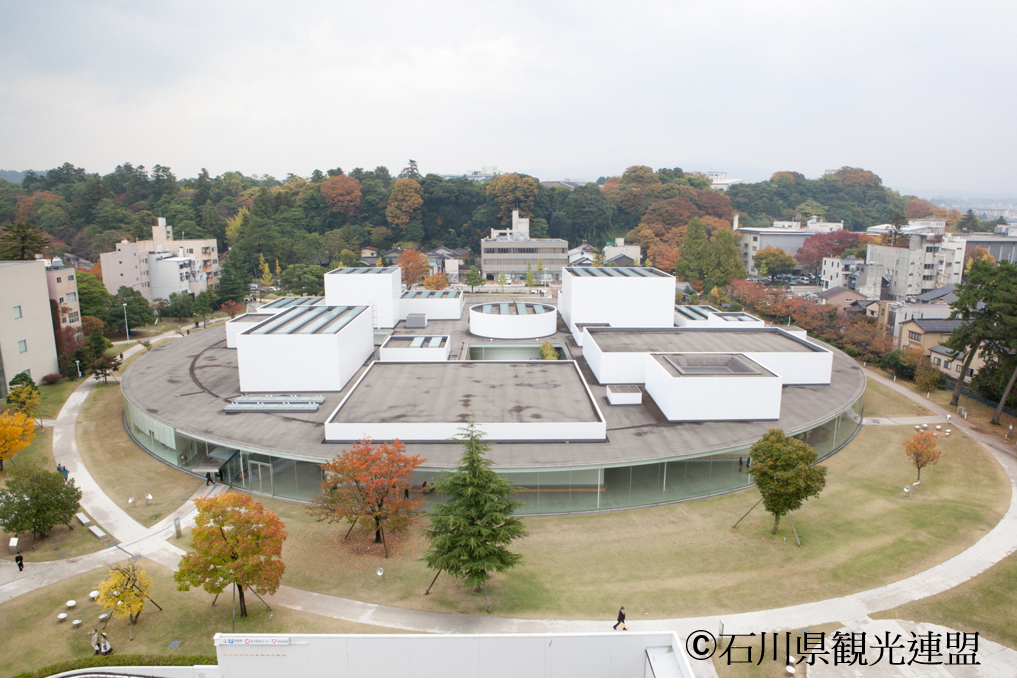 21st Century Museum of Contemporary Art, Kanazawa
As you travel around the old townscapes of Japan, the 21st Century Museum of Contemporary Art in Kanazawa is the best oasis to temporarily bring you back to the modern world. This museum is packed with contemporary art of all sizes and media, from unconventional photograph collections to entire rooms dedicated to interactive, large-scale installations. It's also full of fun surprises for visitors to explore and discover, such as the famous trick-eye swimming pool. The museum building was awarded the Golden Lion by the Venice Biennale and is a must-see. At the museum's modern restaurant you can gaze out at the garden while enjoying a French meal made with local Kaga vegetables, a buffet-style lunch, or even just a drink.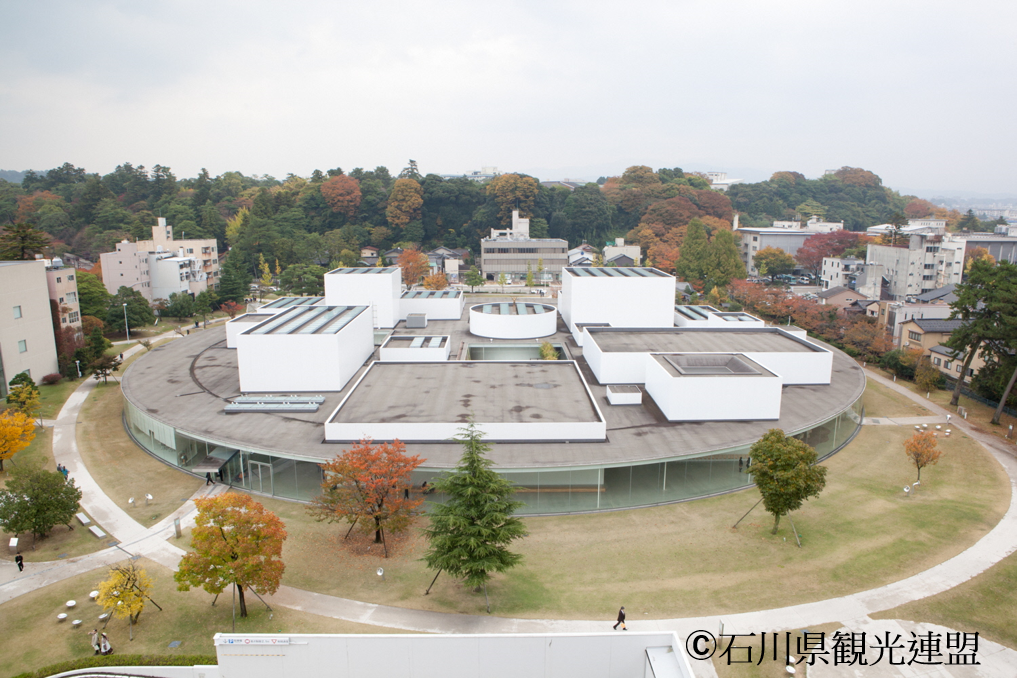 Address

1-2-1 Hirosaka, Kanazawa City, Ishikawa Prefecture
Site URL
Surrounding area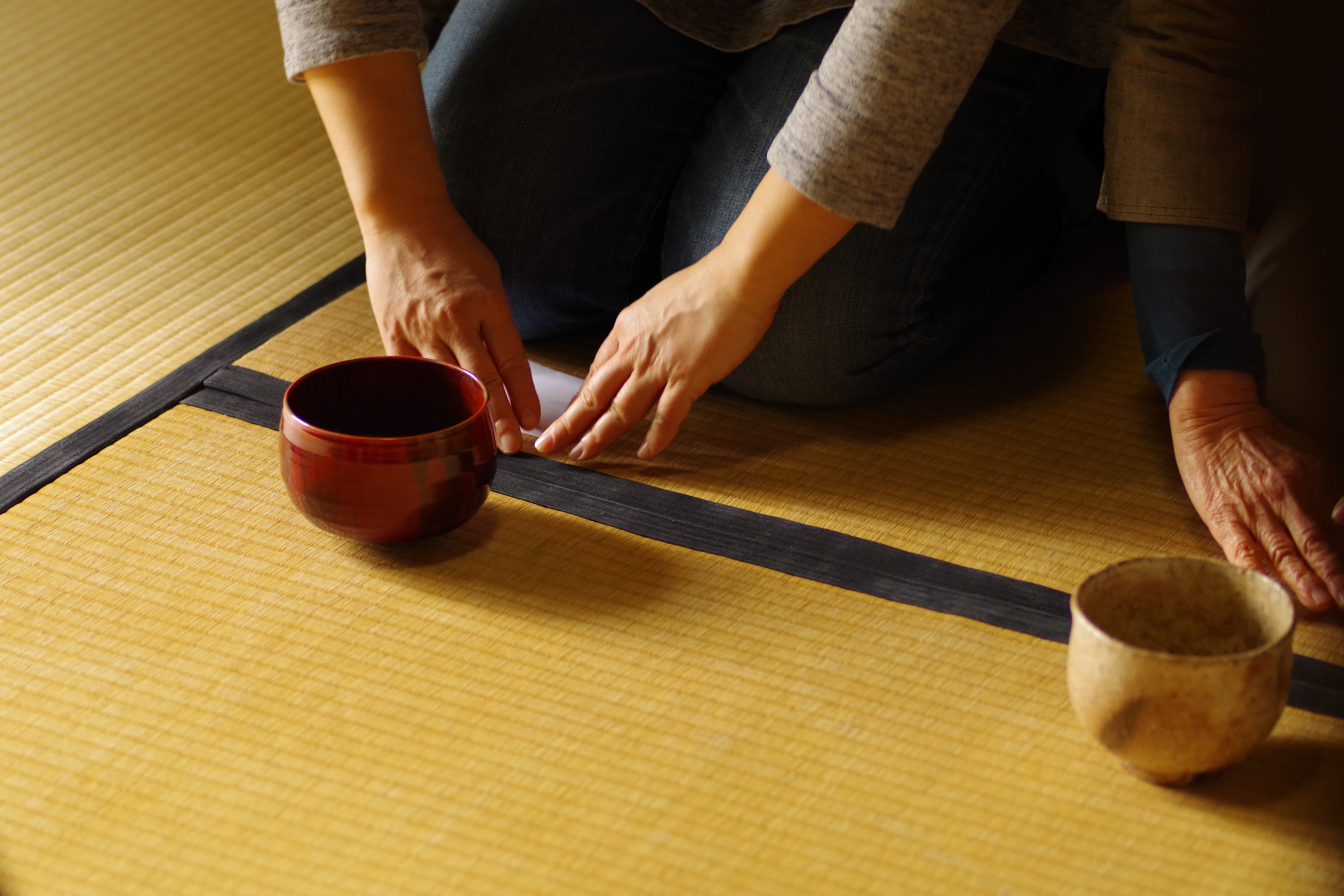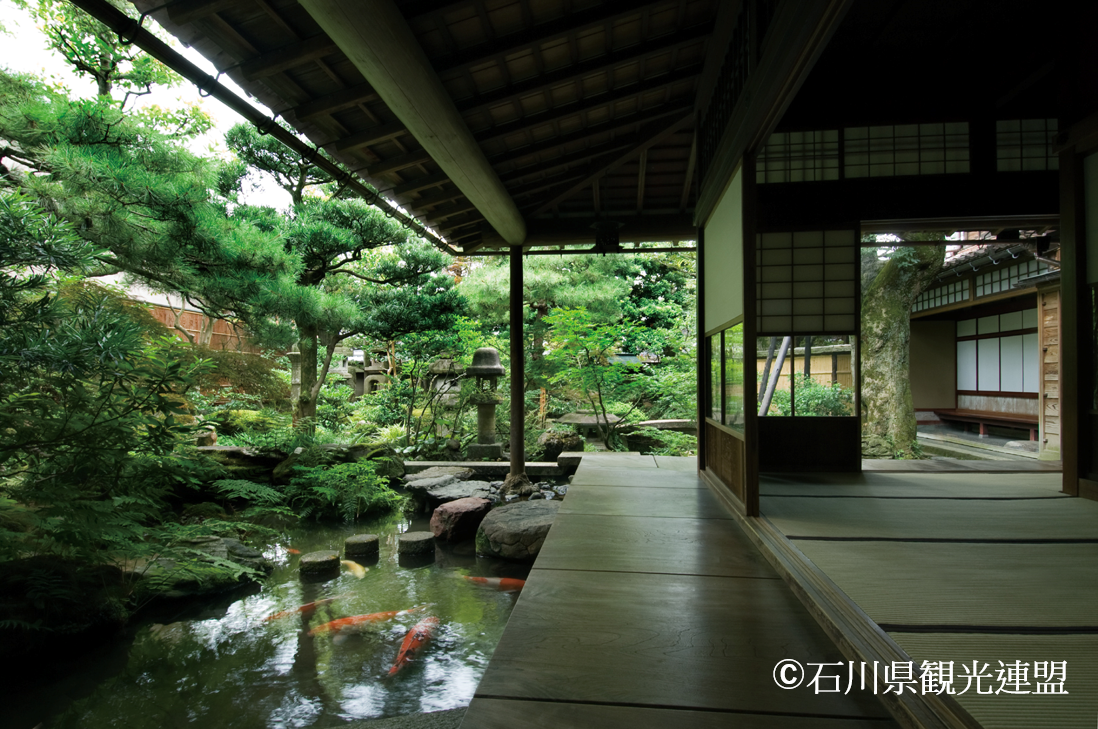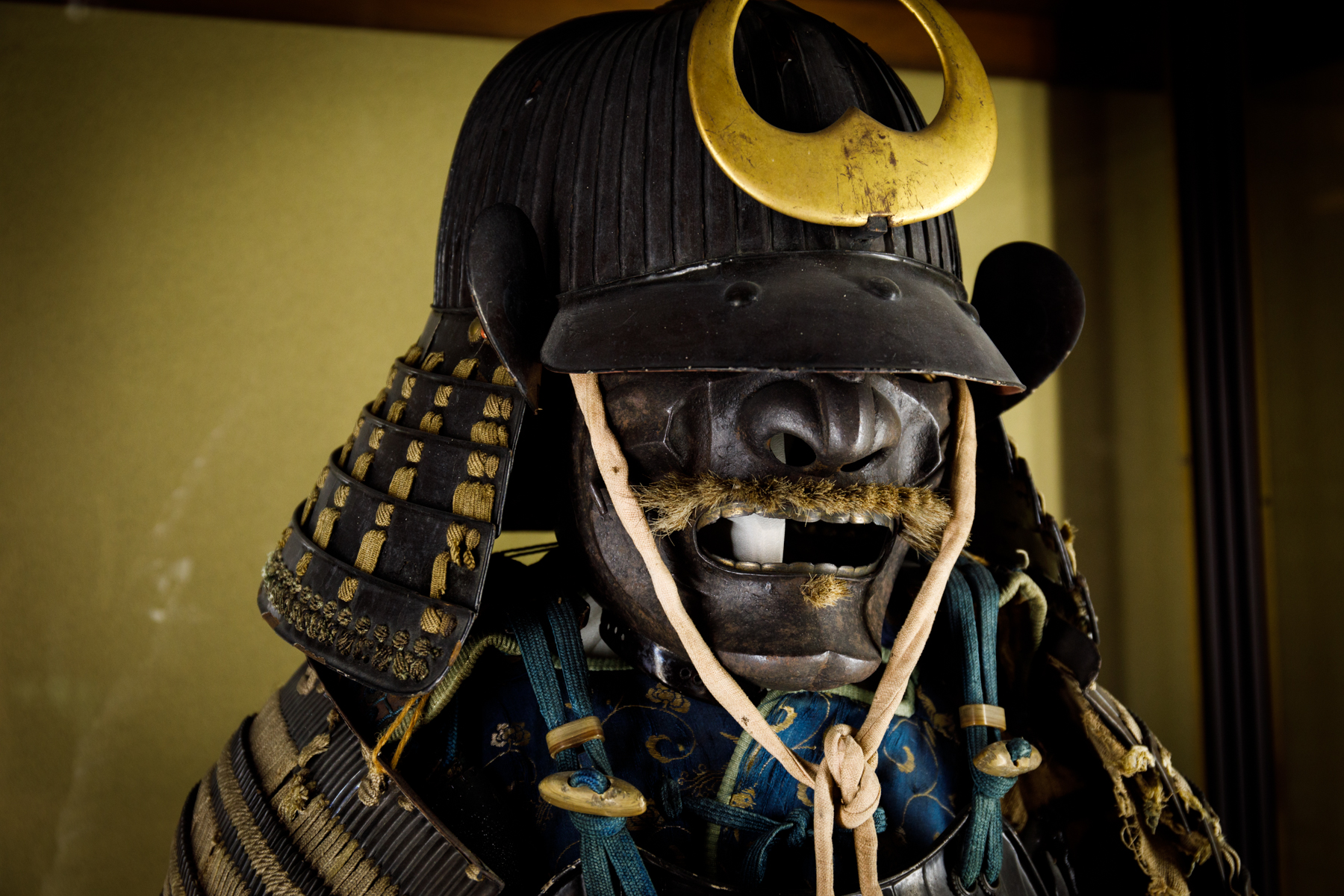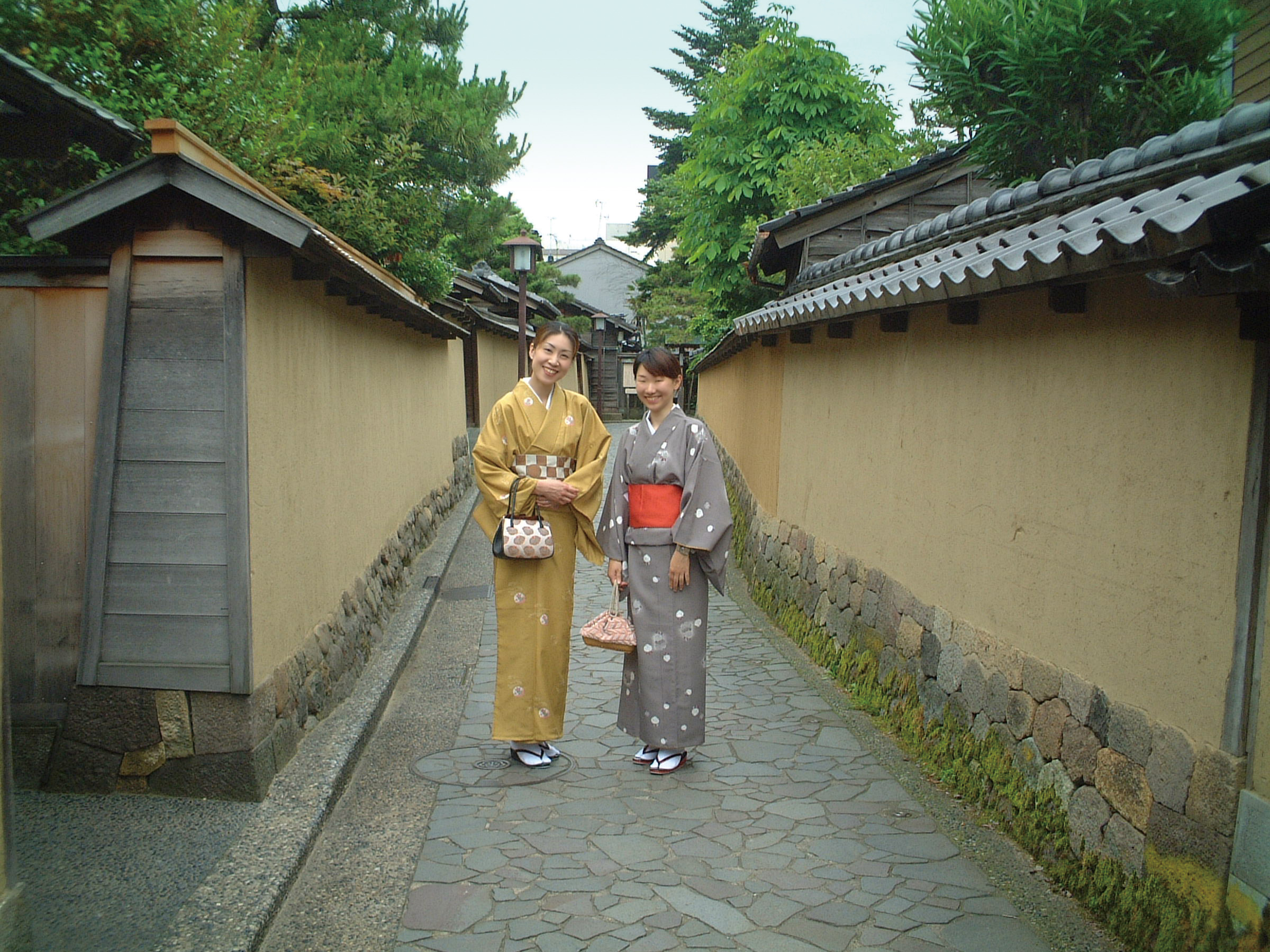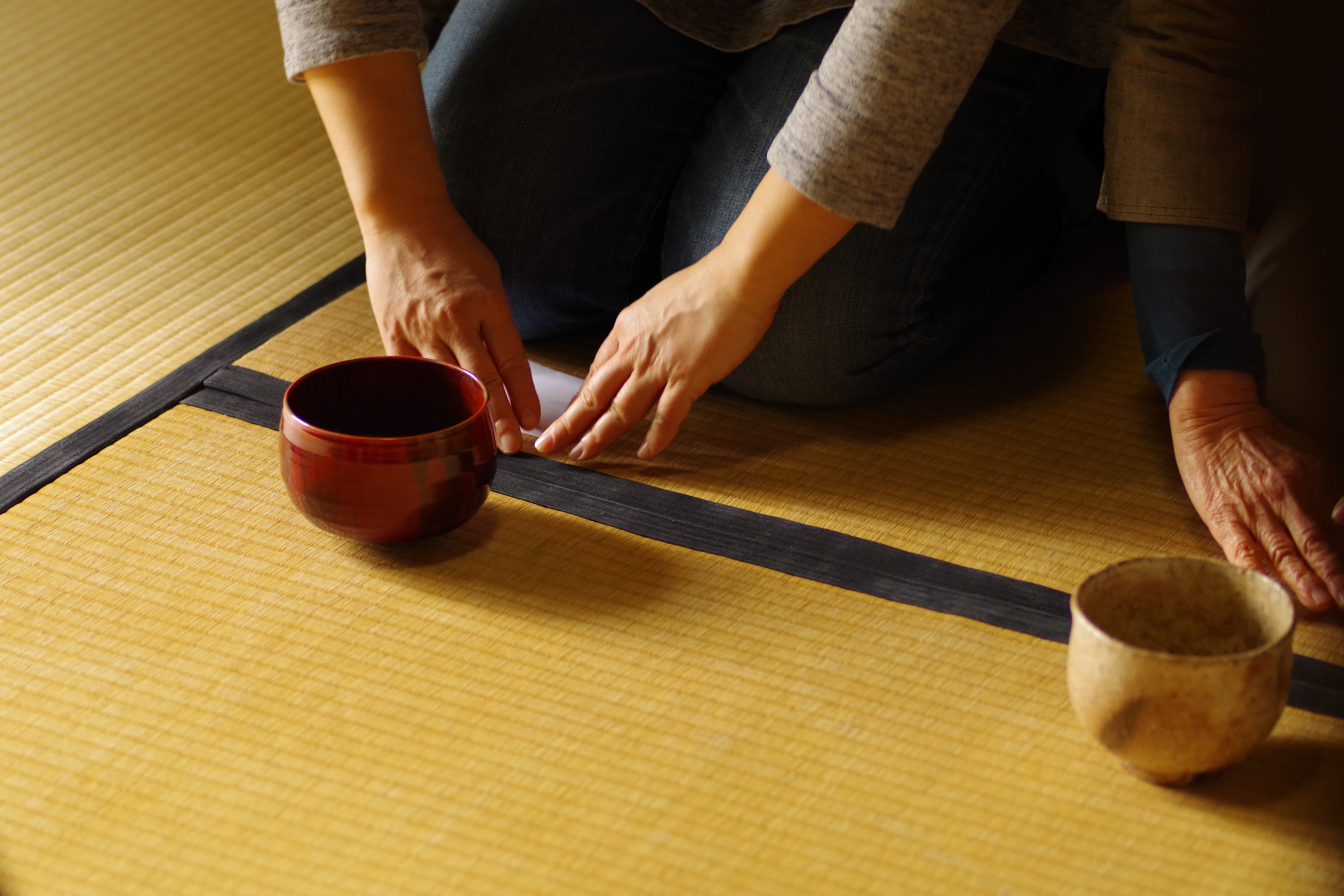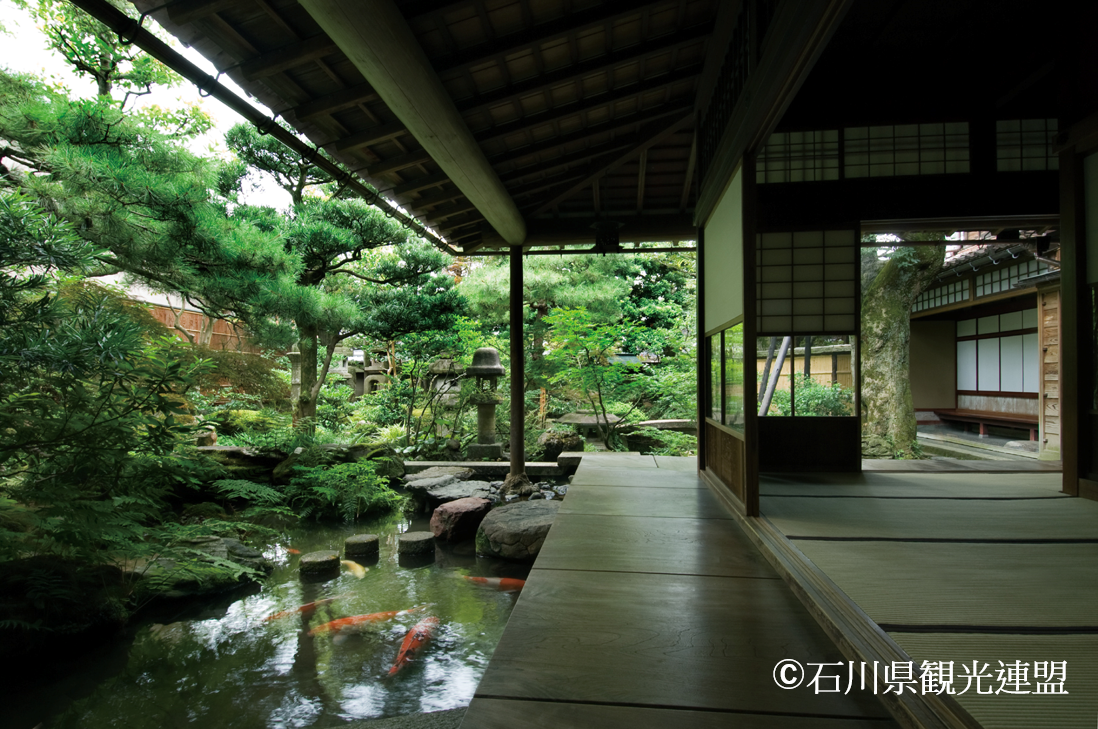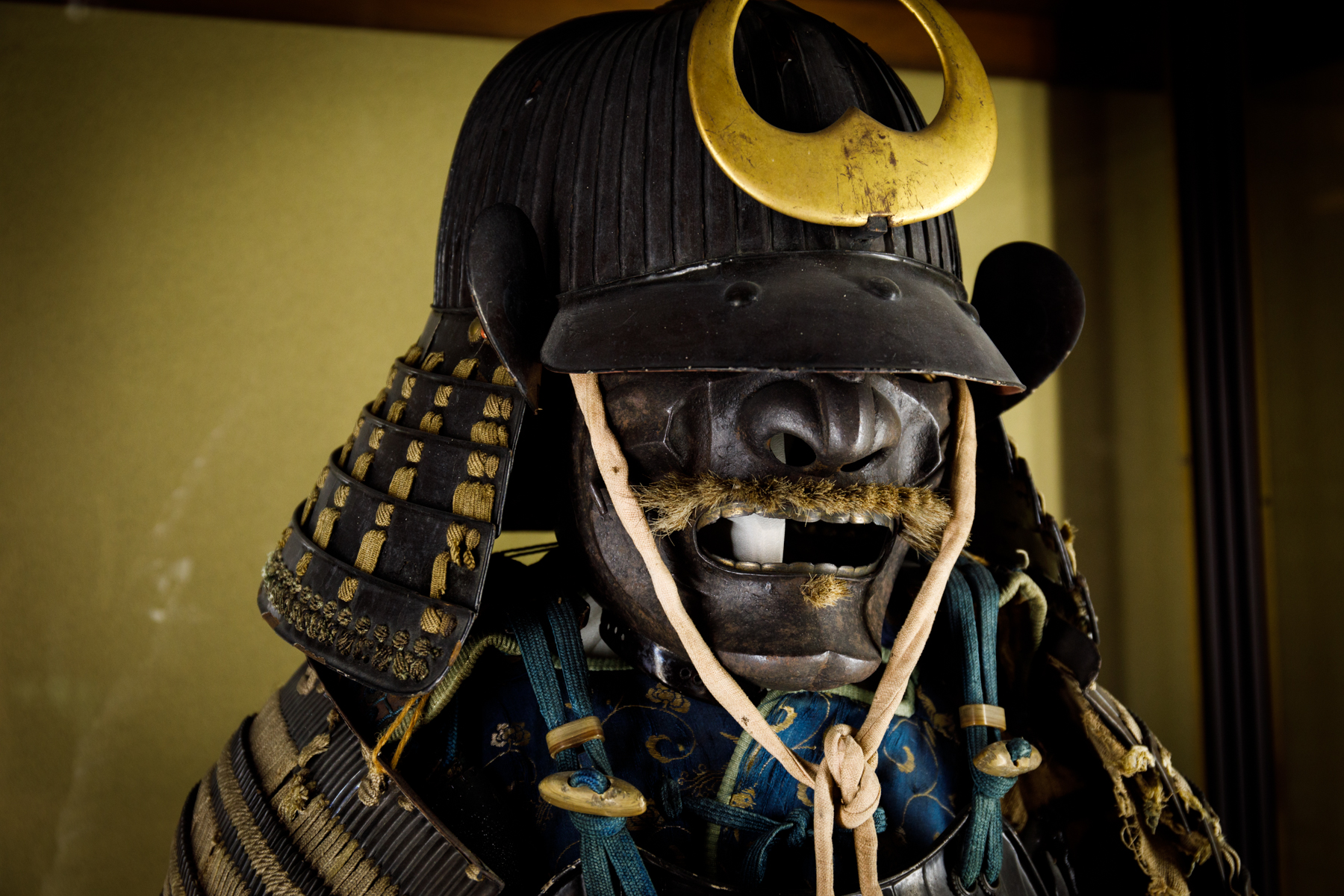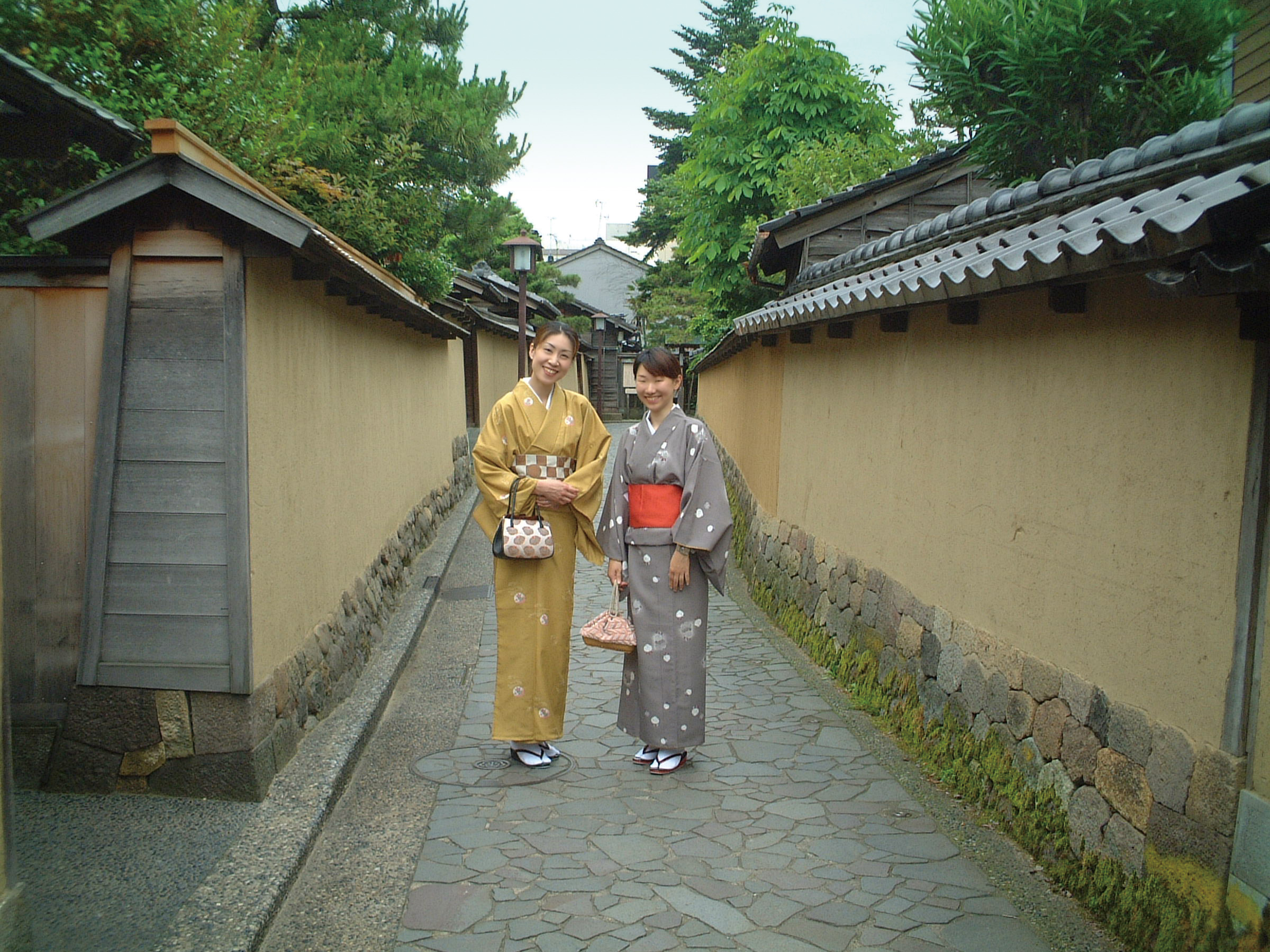 Bukeyashiki Nomura Samurai Residence
The Nomura family were upper-class samurai who served the Maeda Clan for eleven generations, and at the Bukeyashiki Nomura Samurai Residence you can explore the lifestyle of these great warriors. This national treasure, built in 1843, has housed ten generations of the Nomura clan, and exemplifies the beauty of Edo-period architecture. Underneath the Japanese cypress ceilings rest two tearooms, sliding doors painted by the family's personal painter, and samurai swords and armor passed down through the generations of the Nomura family. Just past the veranda is a landscaped garden designed to balance every rock, tree, lantern, and waterway in an intimate display of beauty. It's also a great place to relax, drink green tea, and imagine life in the Edo period.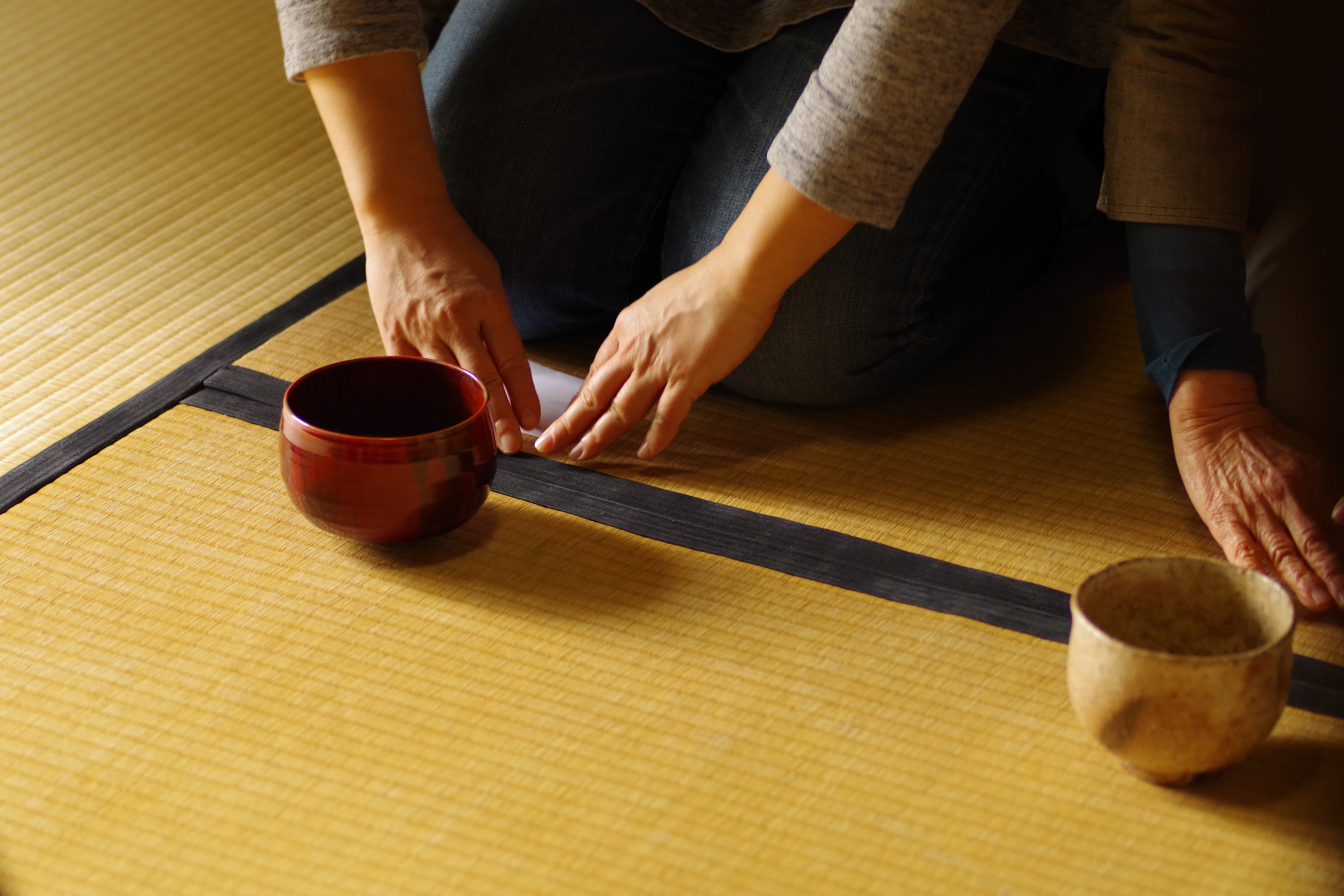 Address

1-3-32 Nagamachi, Kanazawa City, Ishikawa Prefecture
Site URL
Surrounding area
Hokuriku Shinkansen
20min
Limited Express Wide View Hida
1h30min
Day3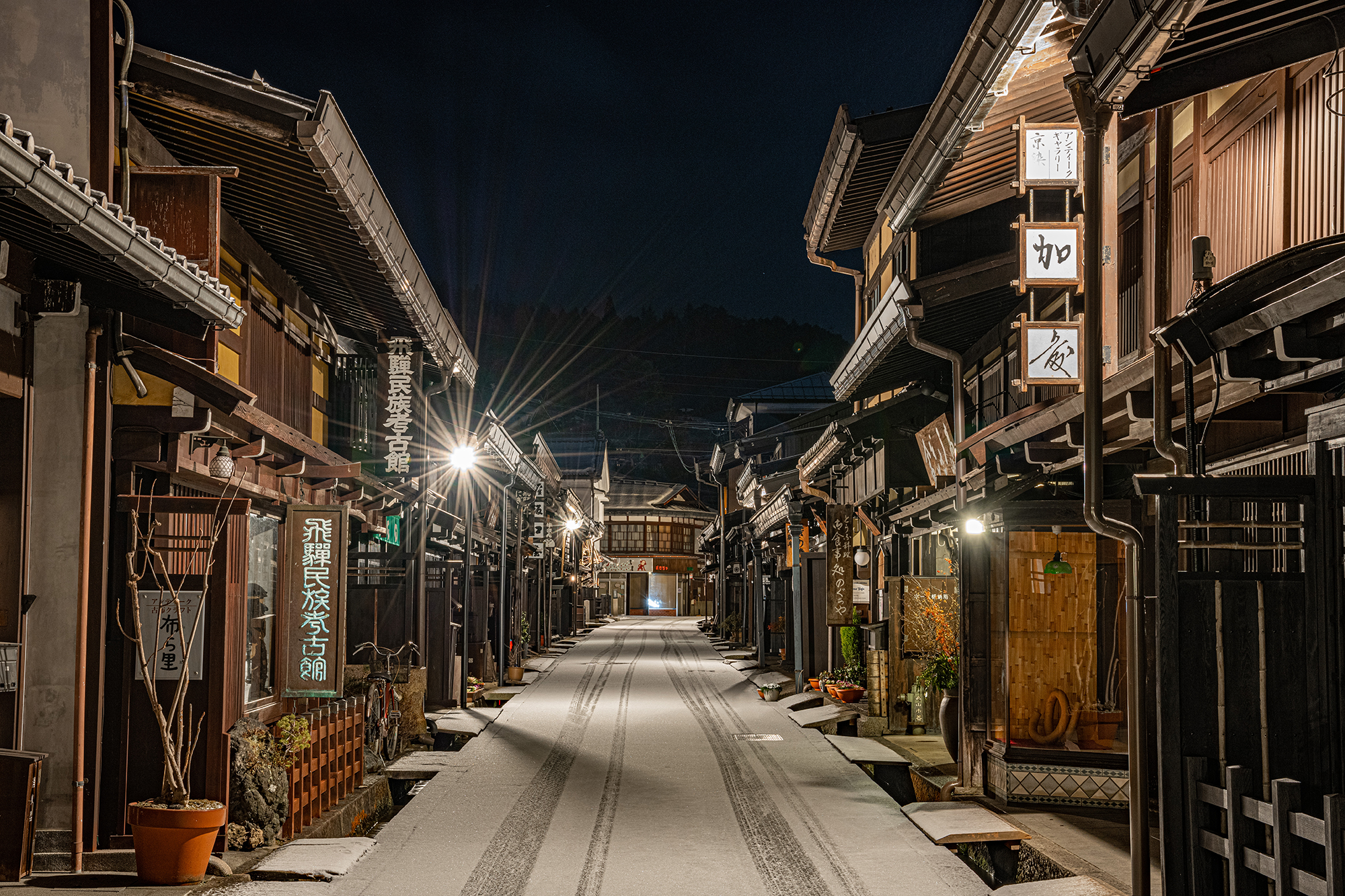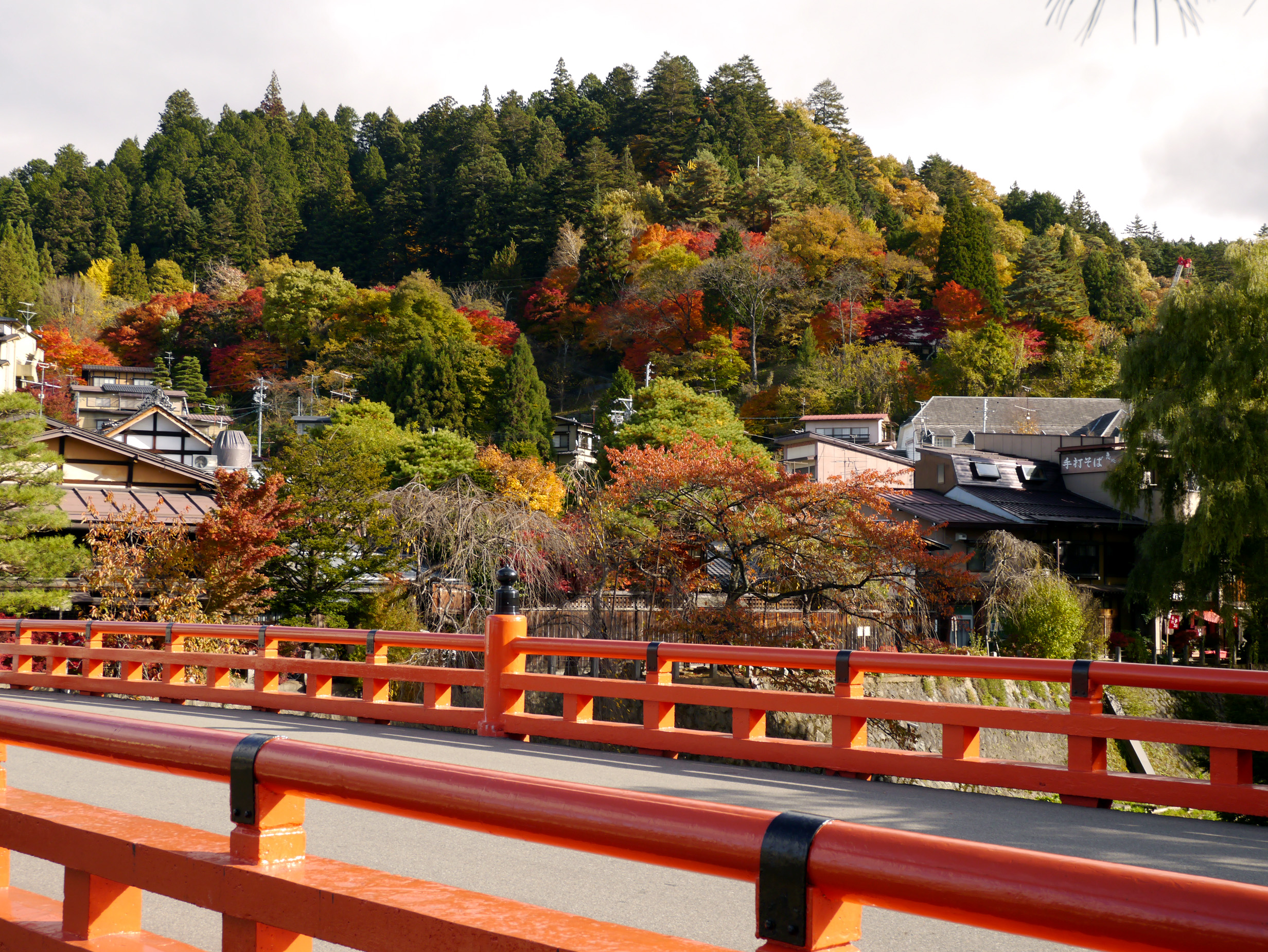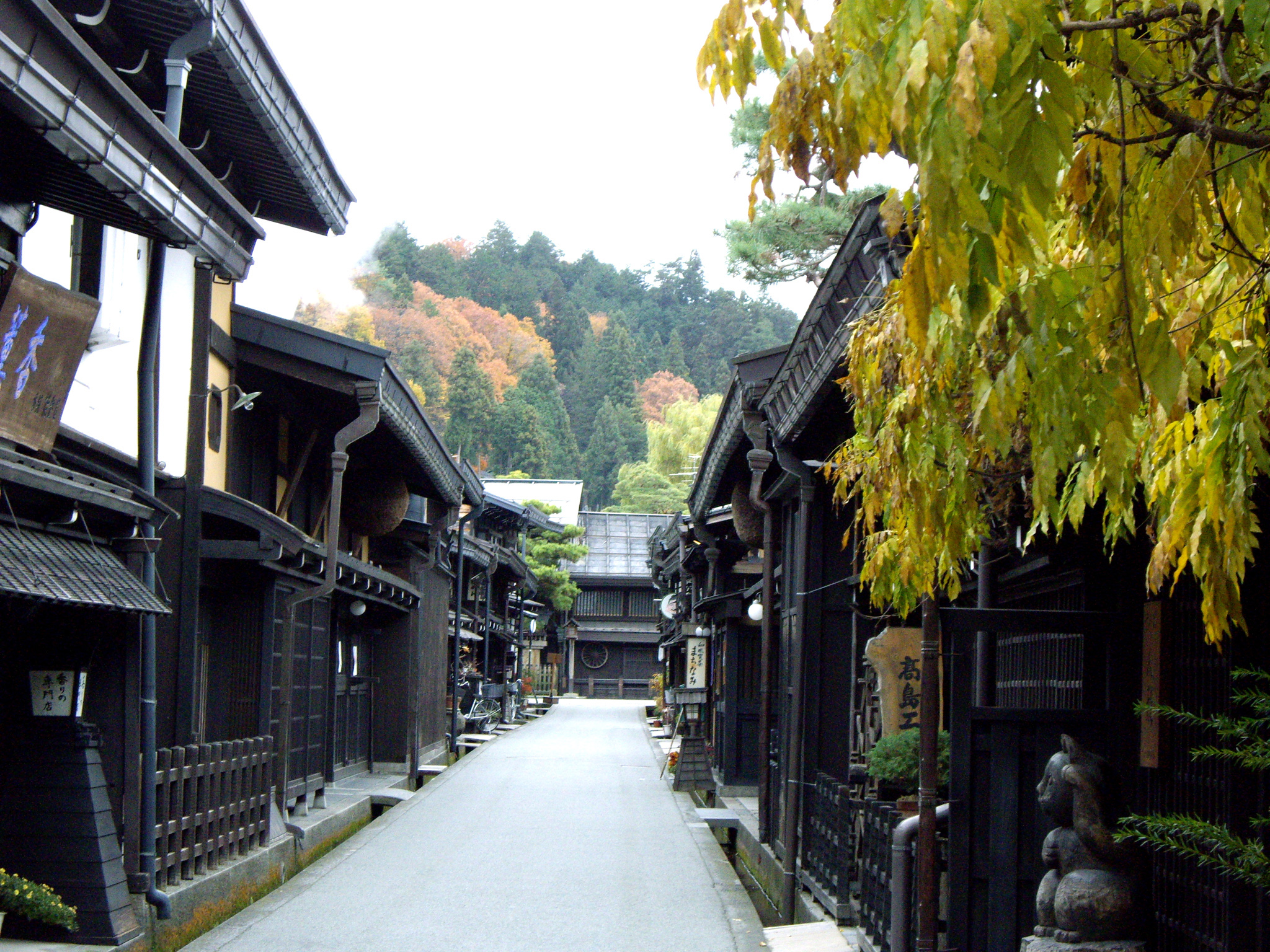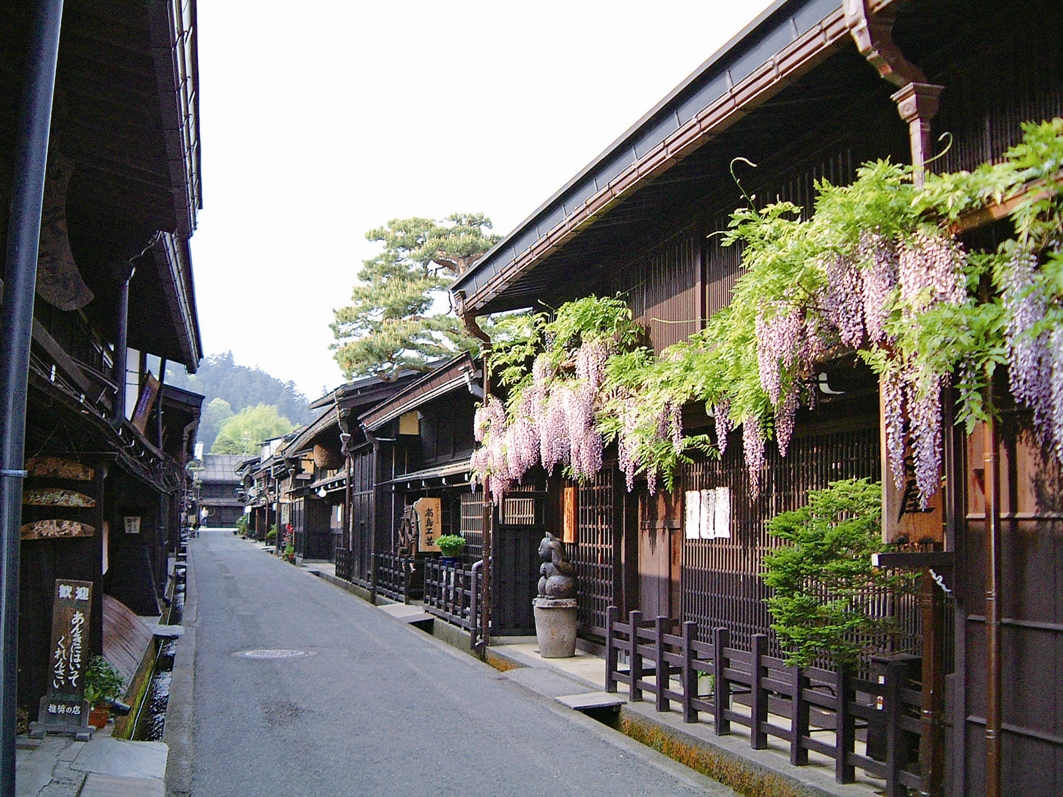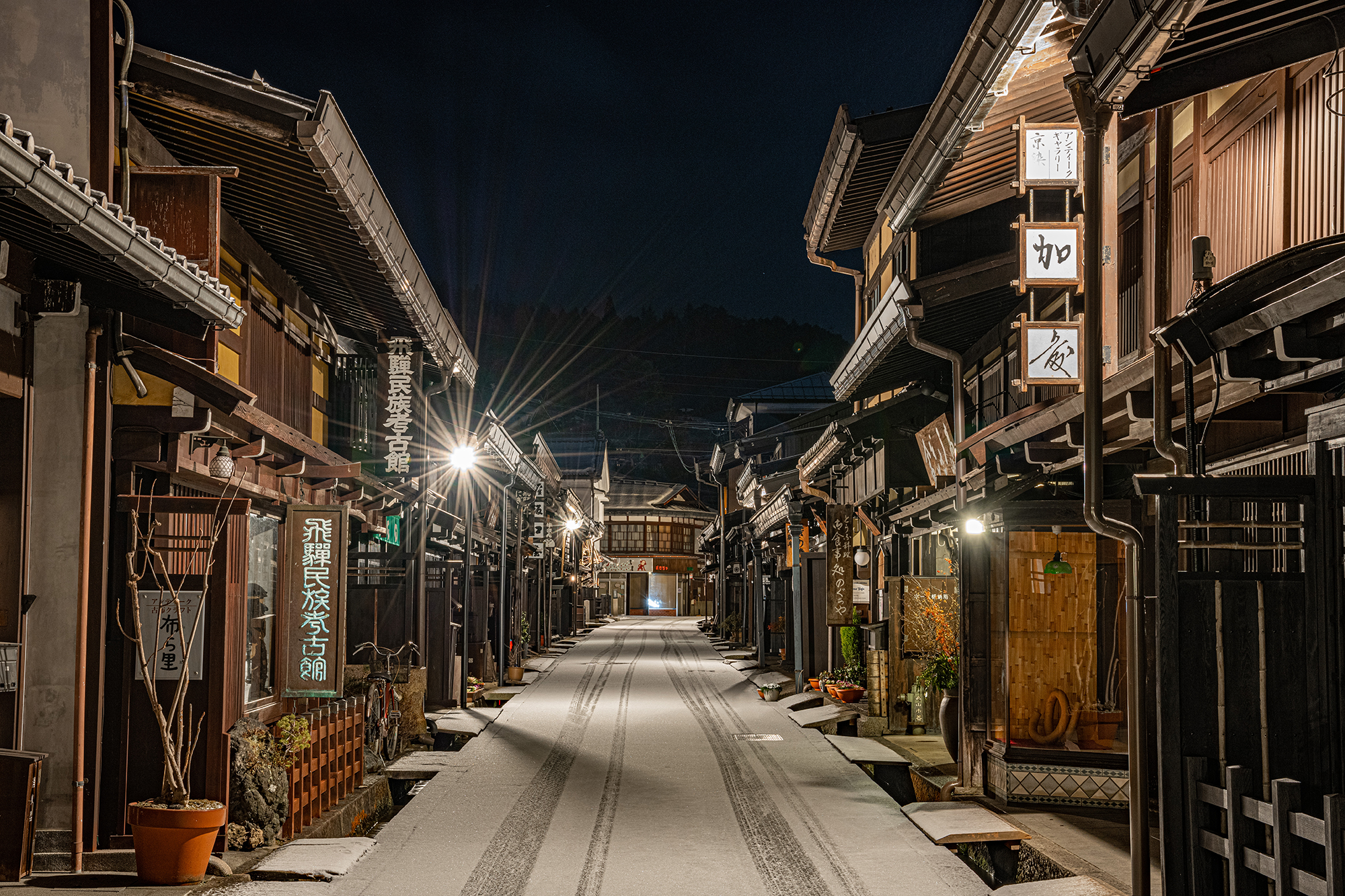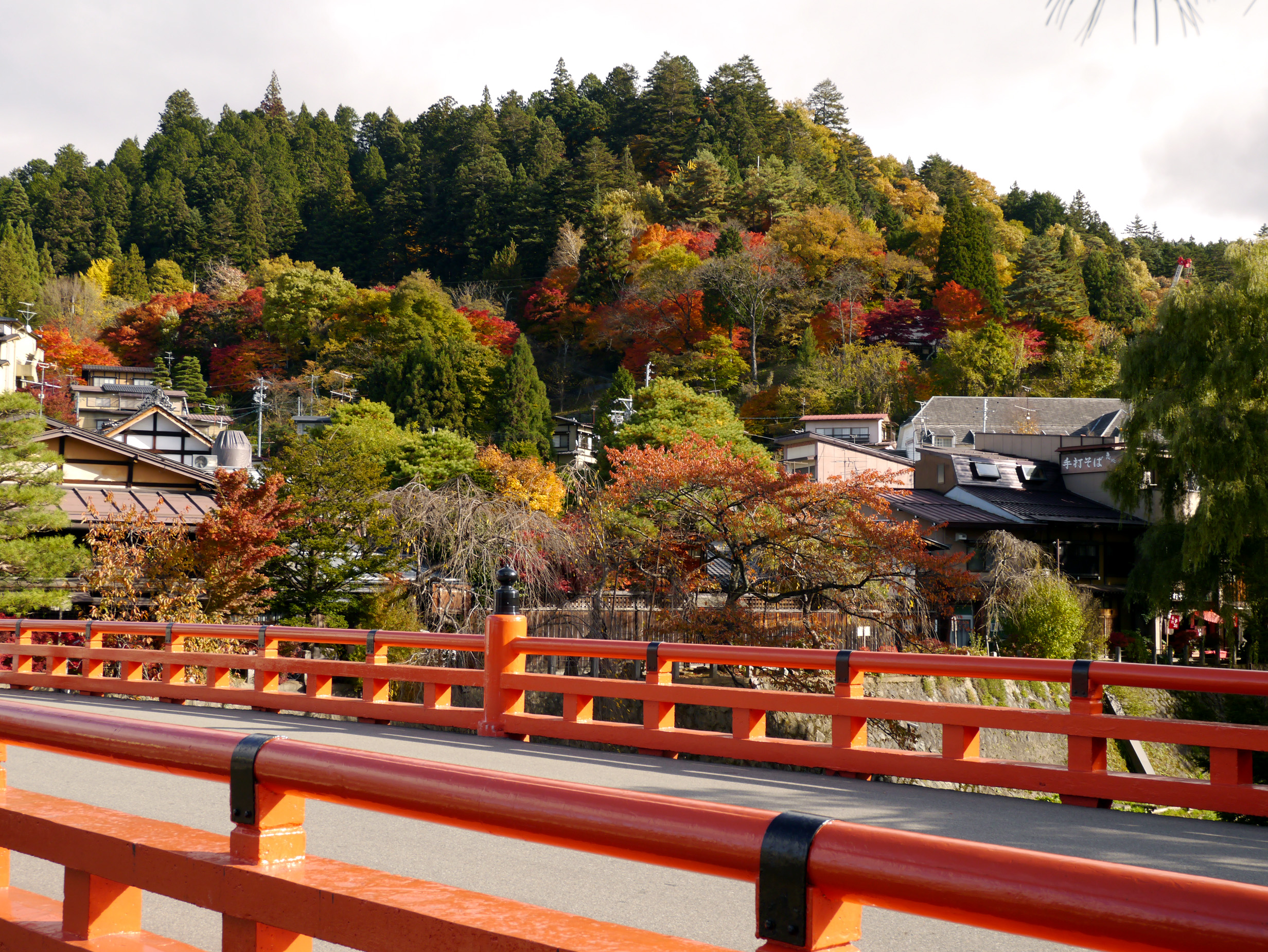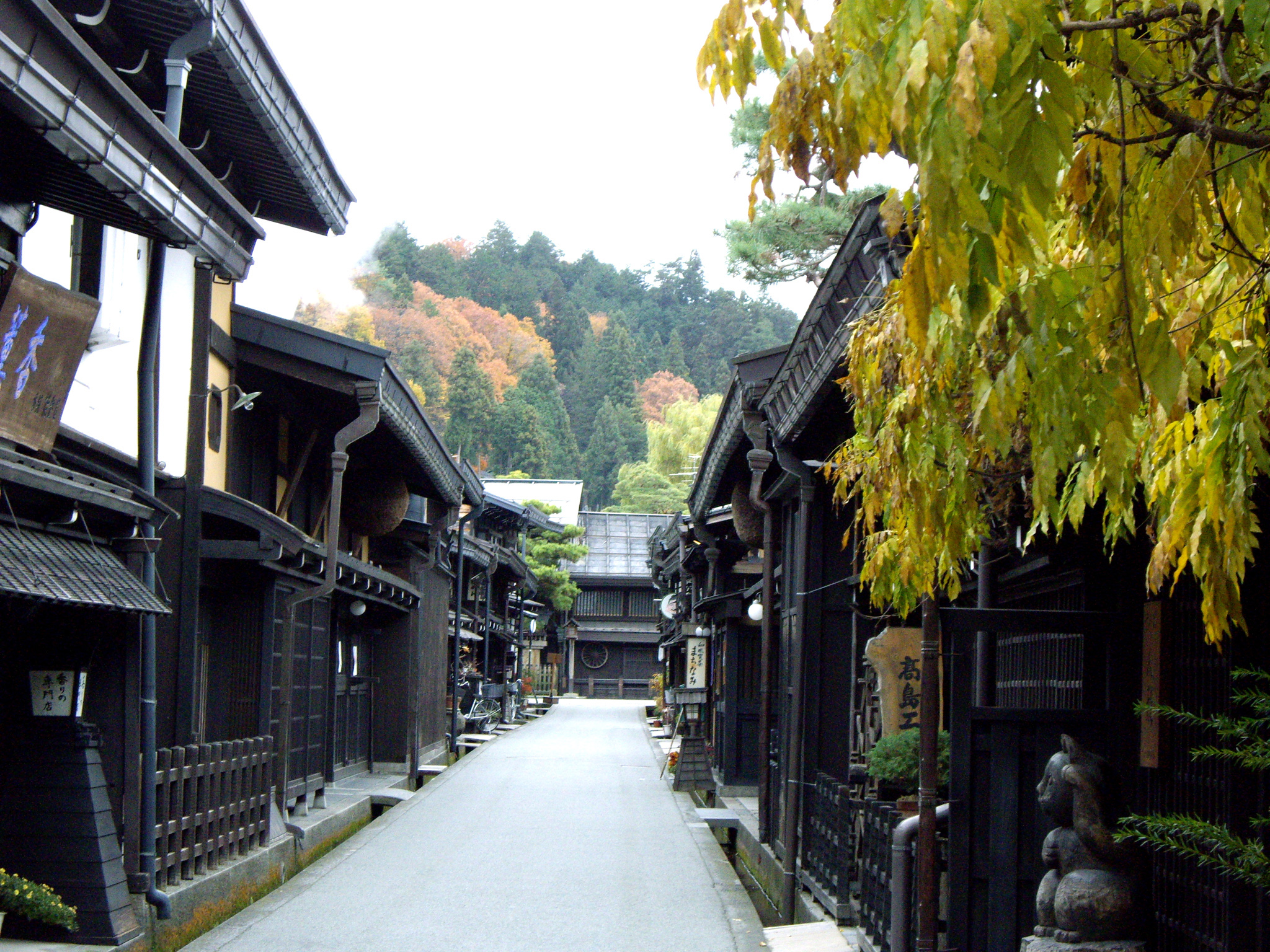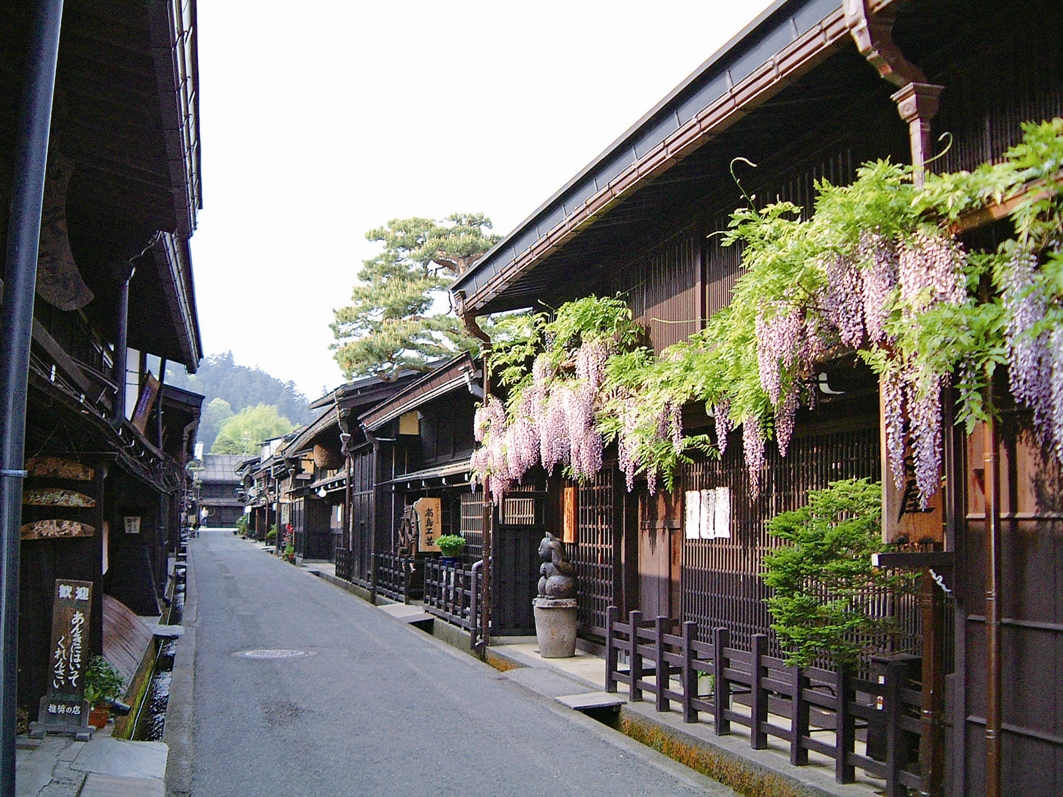 Old Streets of Takayama
Travel back in time to the Edo period by strolling through the old streets of Takayama. Imagine the bustling lives of the old merchants and farmers while admiring historic houses and buildings. Sanmachi, part of the old castle town, is one of the best-preserved streets in Takayama, so be sure not to miss it. In Sanmachi there is no shortage of things to see, from sake breweries and cafes to shops selling an array of Japanese items. And there is no better way to enjoy the gorgeous scenery and architecture of this area than by walking around and sampling some delicious local specialties, like Hida beef croquettes, and gohei mochi, which is grilled rice on a skewer with a sweet soy and sesame sauce.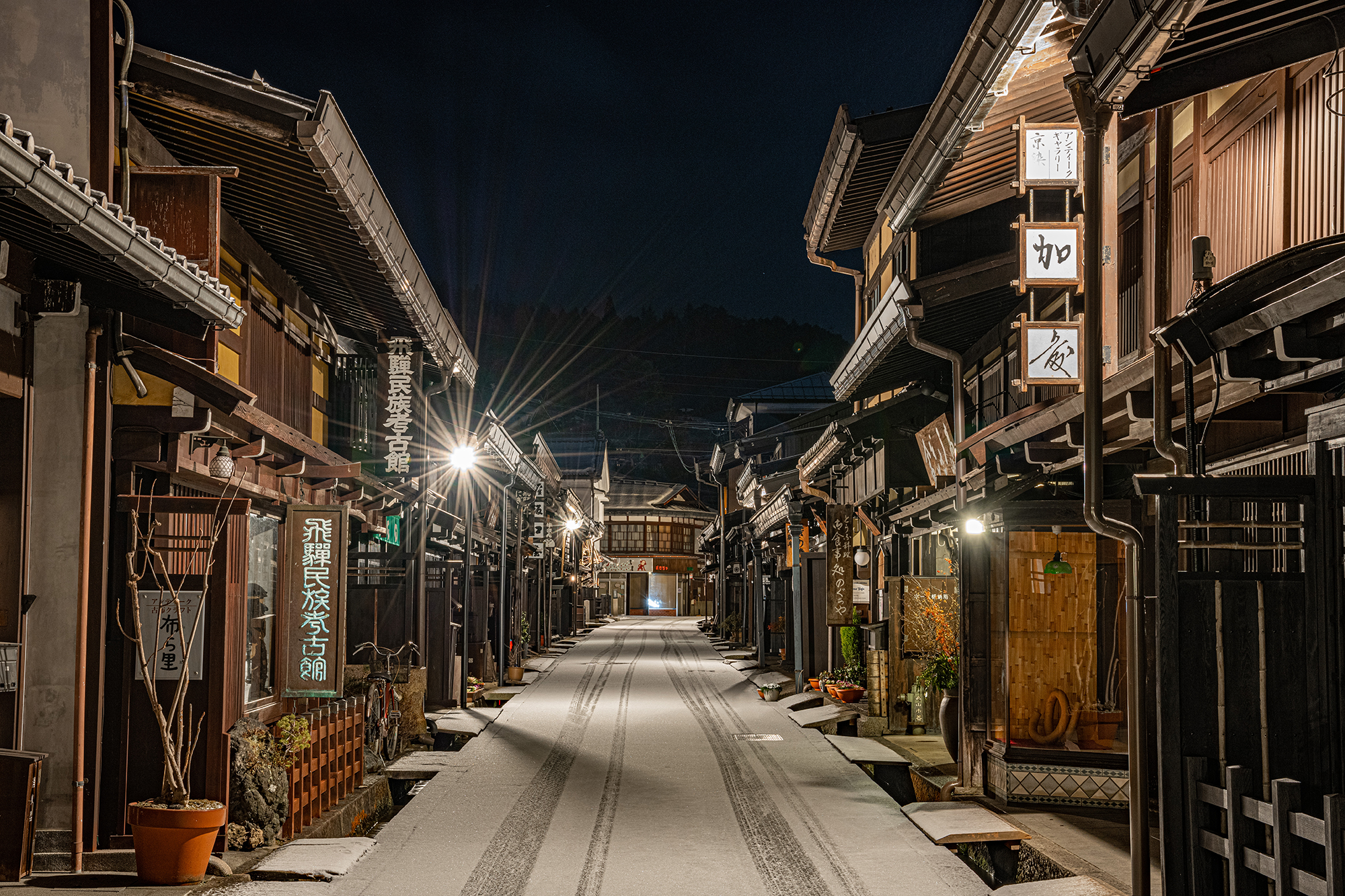 Address

Takayama City, Gifu
Surrounding area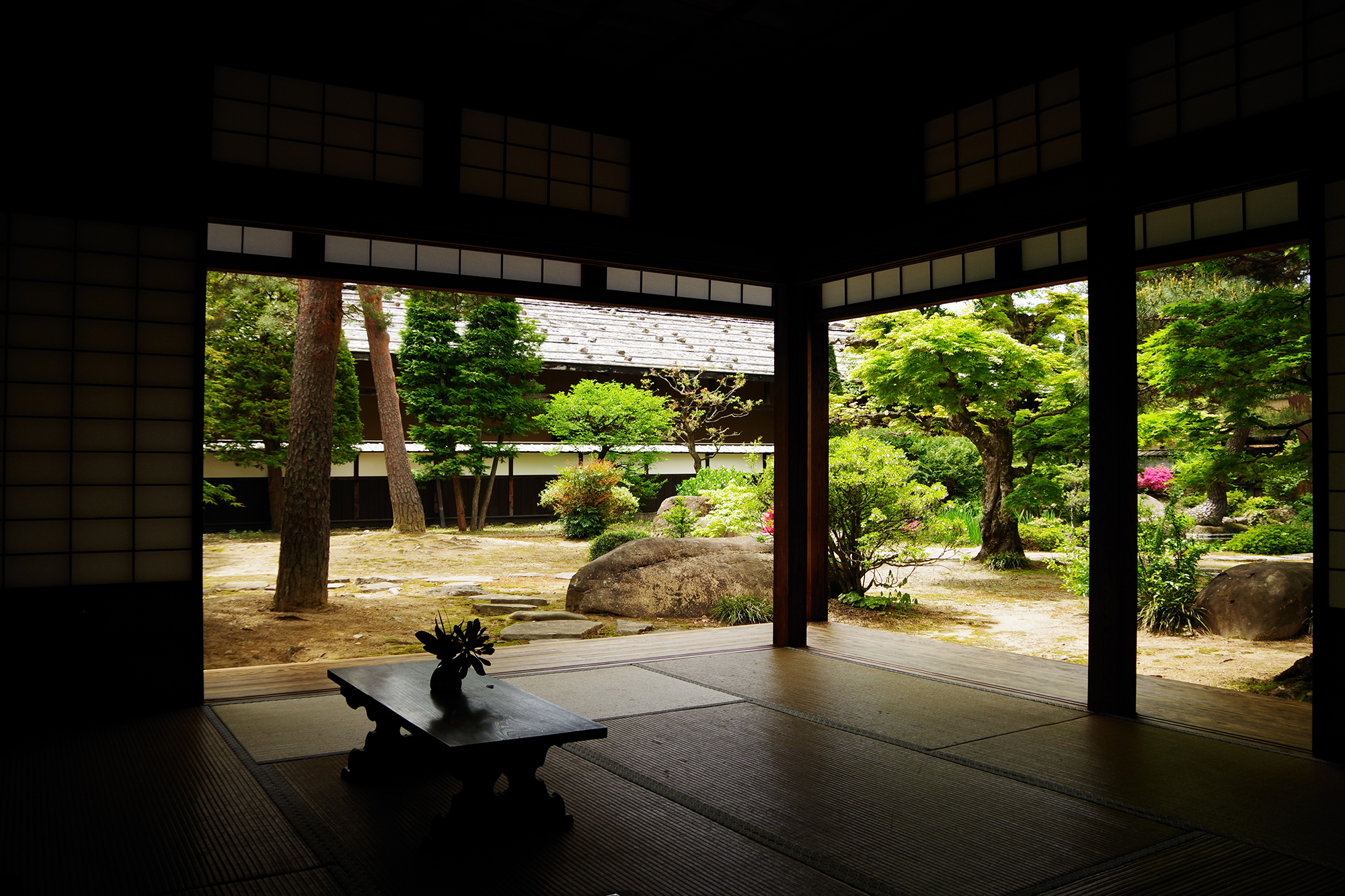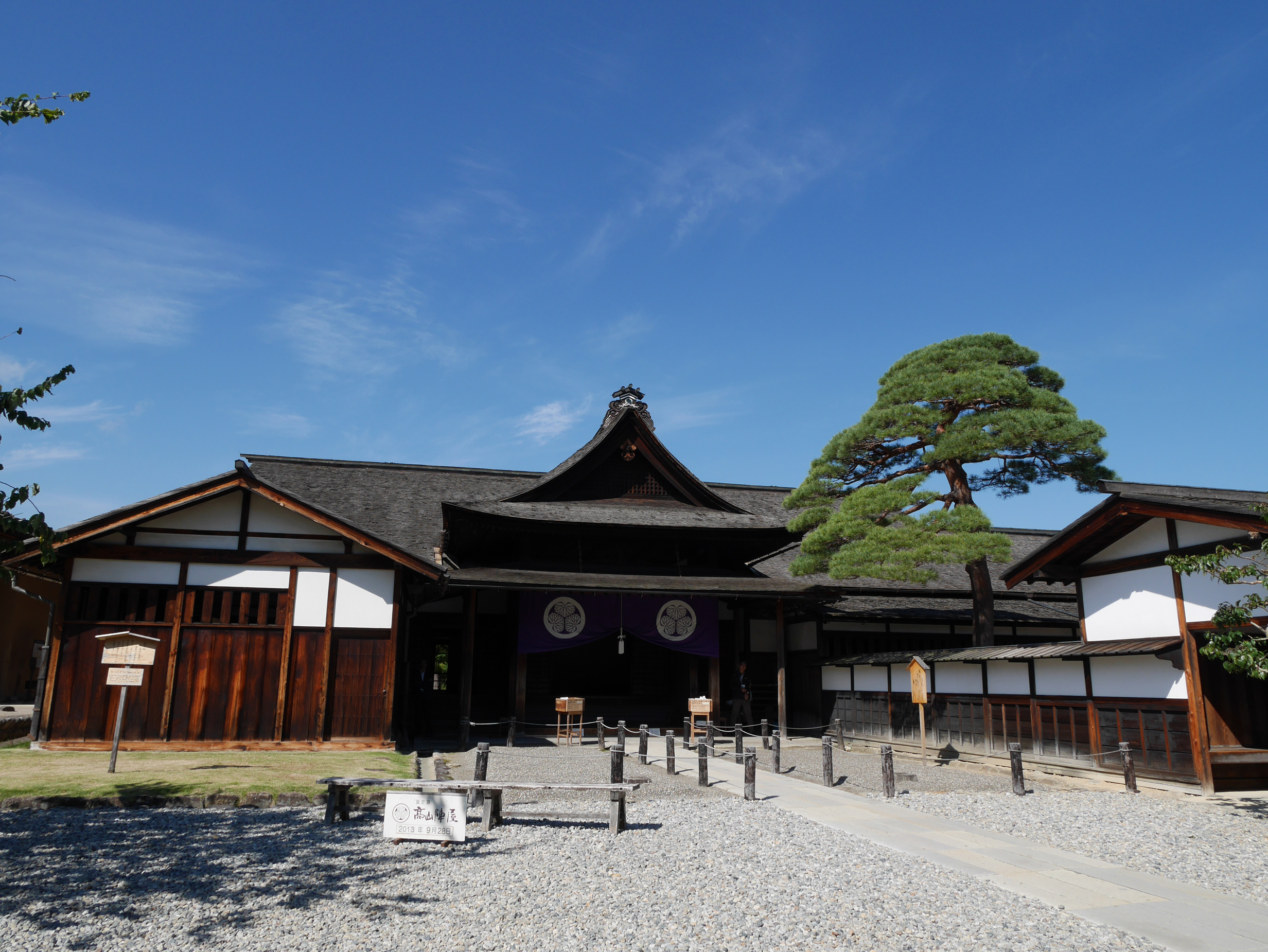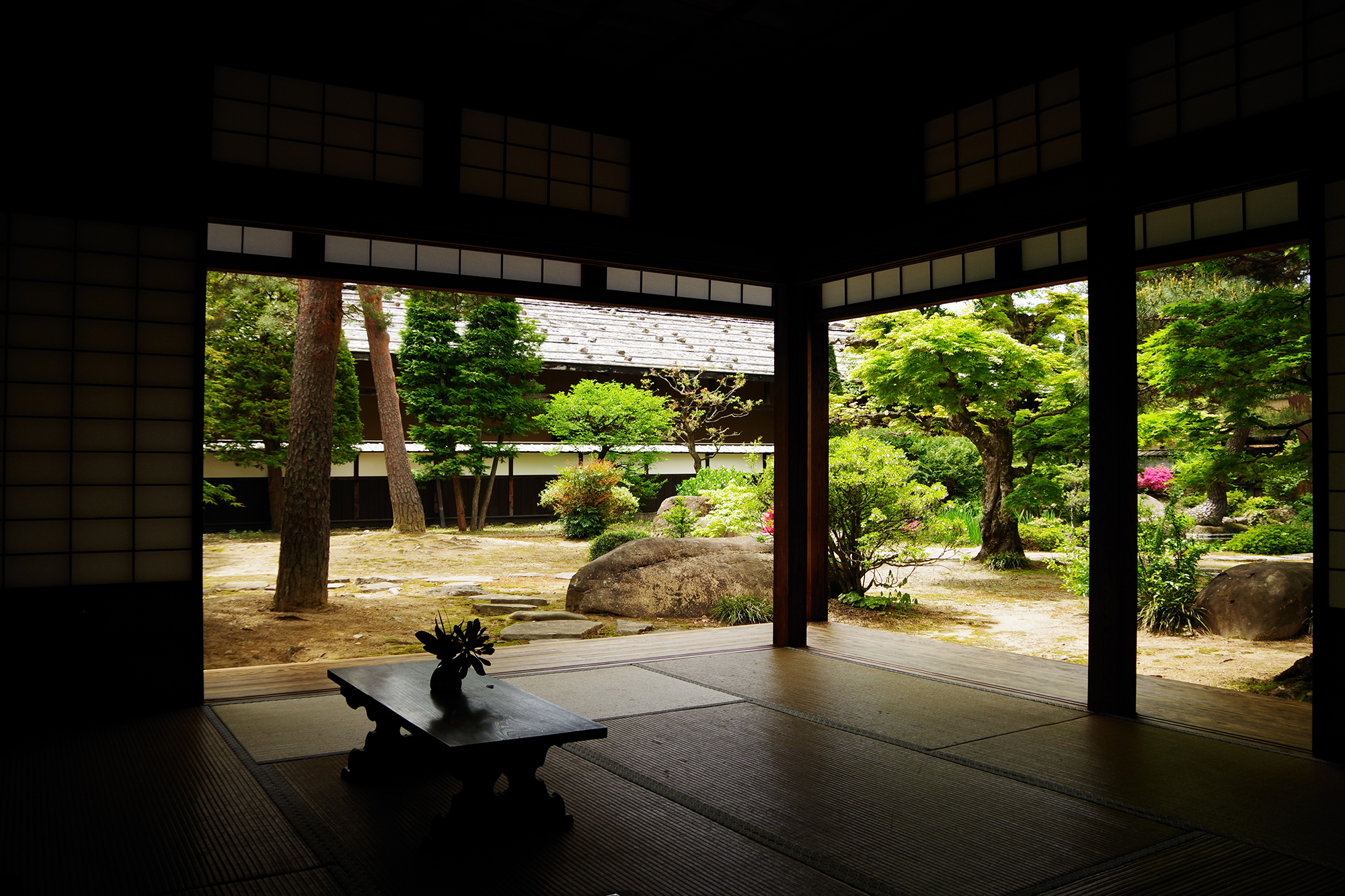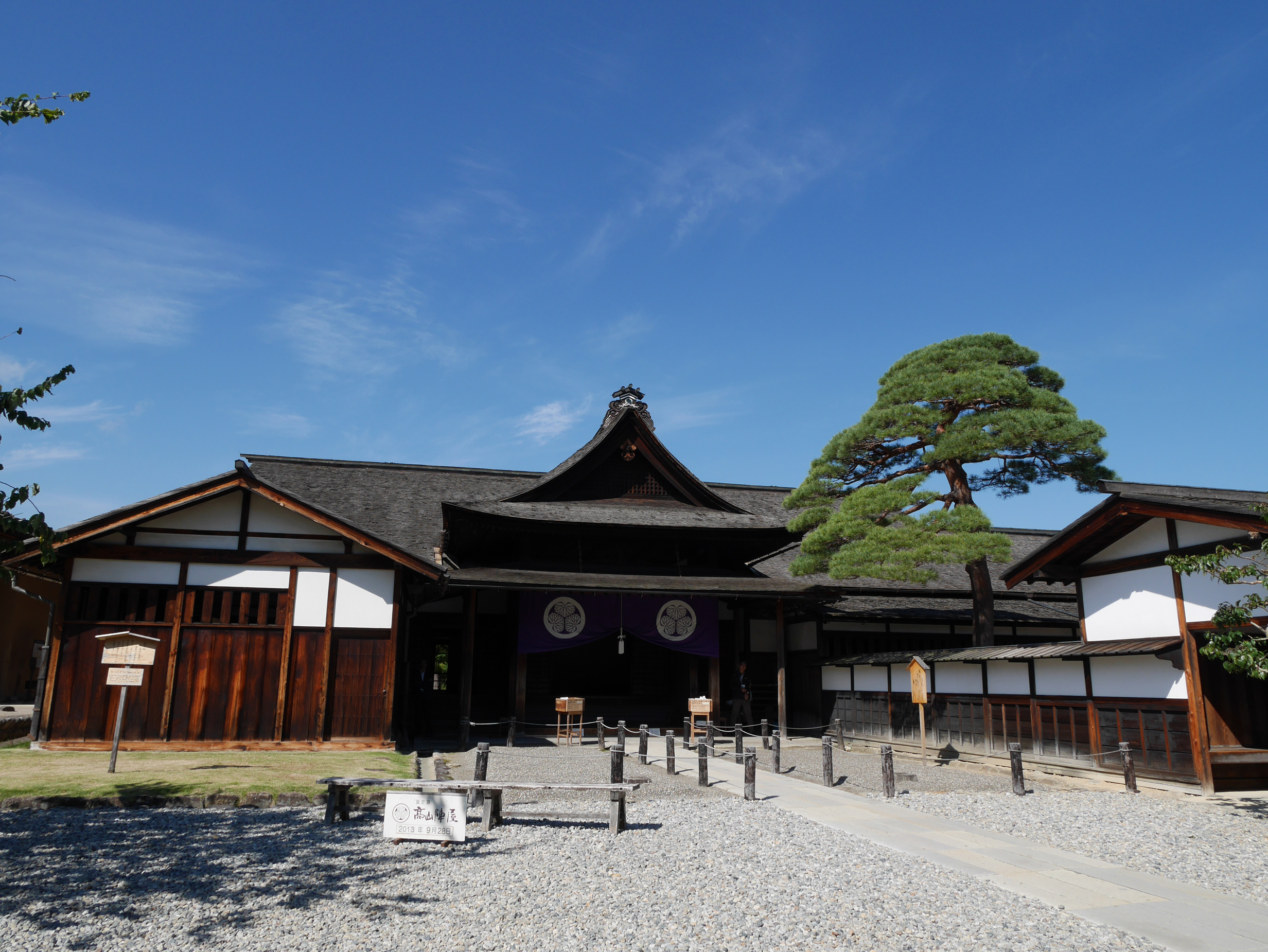 Takayama Jinya
Takayama Jinya boasts such beautiful architecture that it's hard to believe it was once a government office. Of the approximately sixty regional government offices of this kind in Japan at the end of the Edo period, Takayama Jinya is the only one whose principal building from that time has survived, and is designated a national historic site. It was here that the Edo Shogunate stationed officers who maintained control over the Hida region for 176 years. Visitors can explore the traditional tatami rooms used for meetings and conferences, the rice warehouse, and a museum holding over 250 displays. The garden here is also not to miss, and is beautiful in all seasons, with new green growth in spring, brightly colored leaves in autumn, and untouched snow in winter. The contrast between garden and architecture is exquisite, and when viewed from inside the building the garden appears to pop out of the shadows like a painting. If you visit in the morning, you'll find a lively daily market held before Takayama Jinya, with a variety of stalls that sell local goods, crafts, and special souvenirs.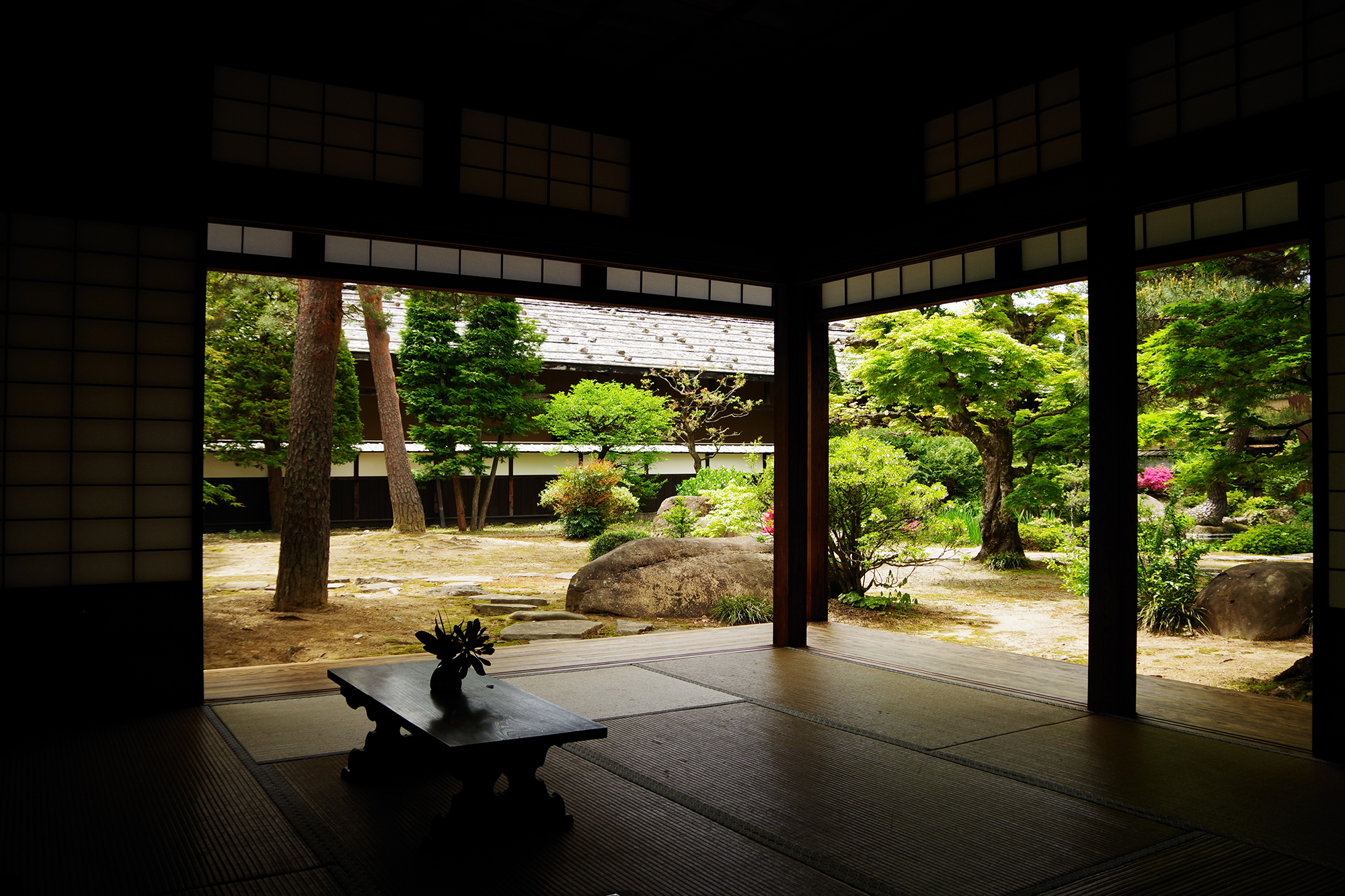 Address

1-5 Yagencho, Takayama City, Gifu Prefecture
Surrounding area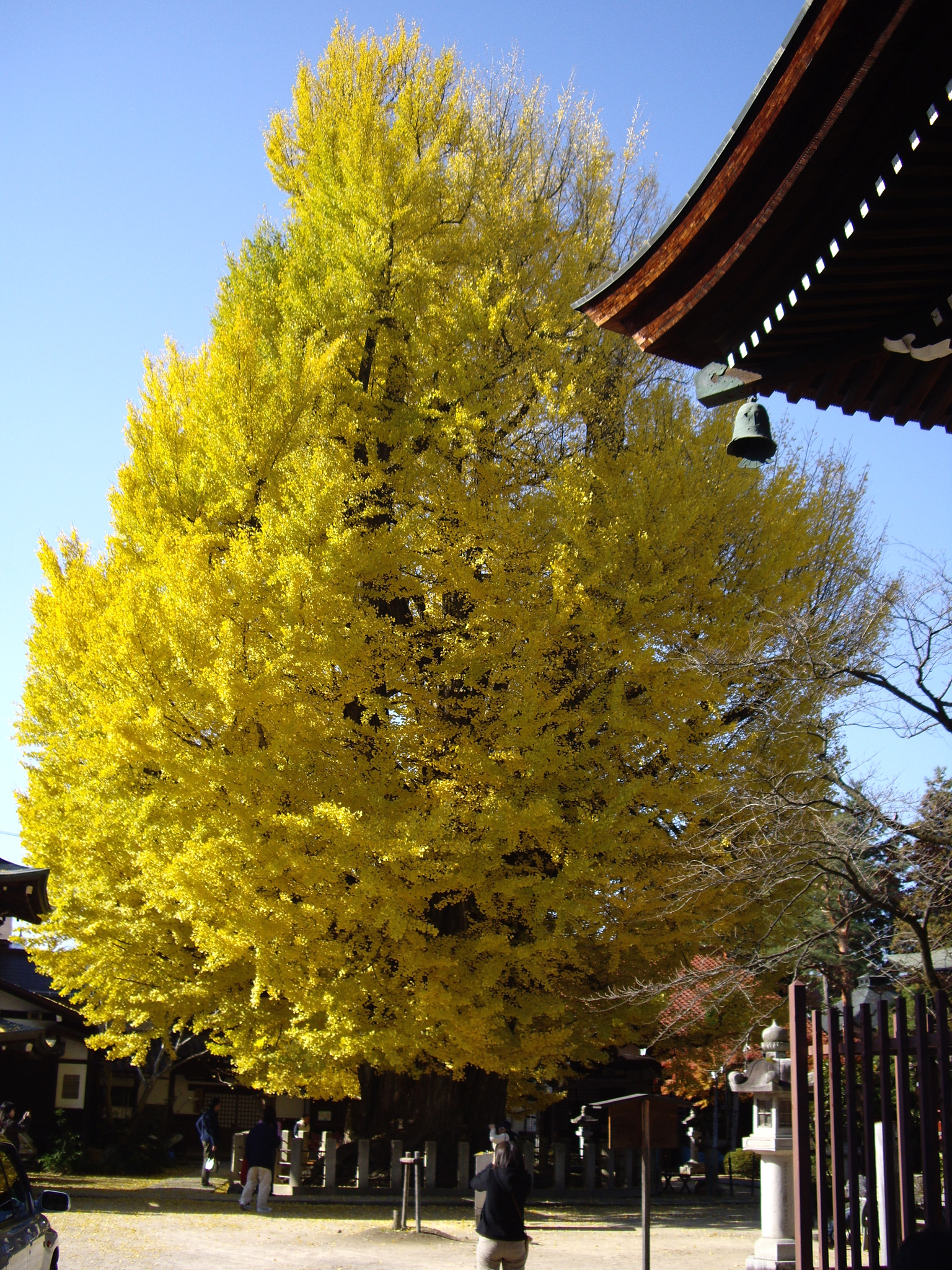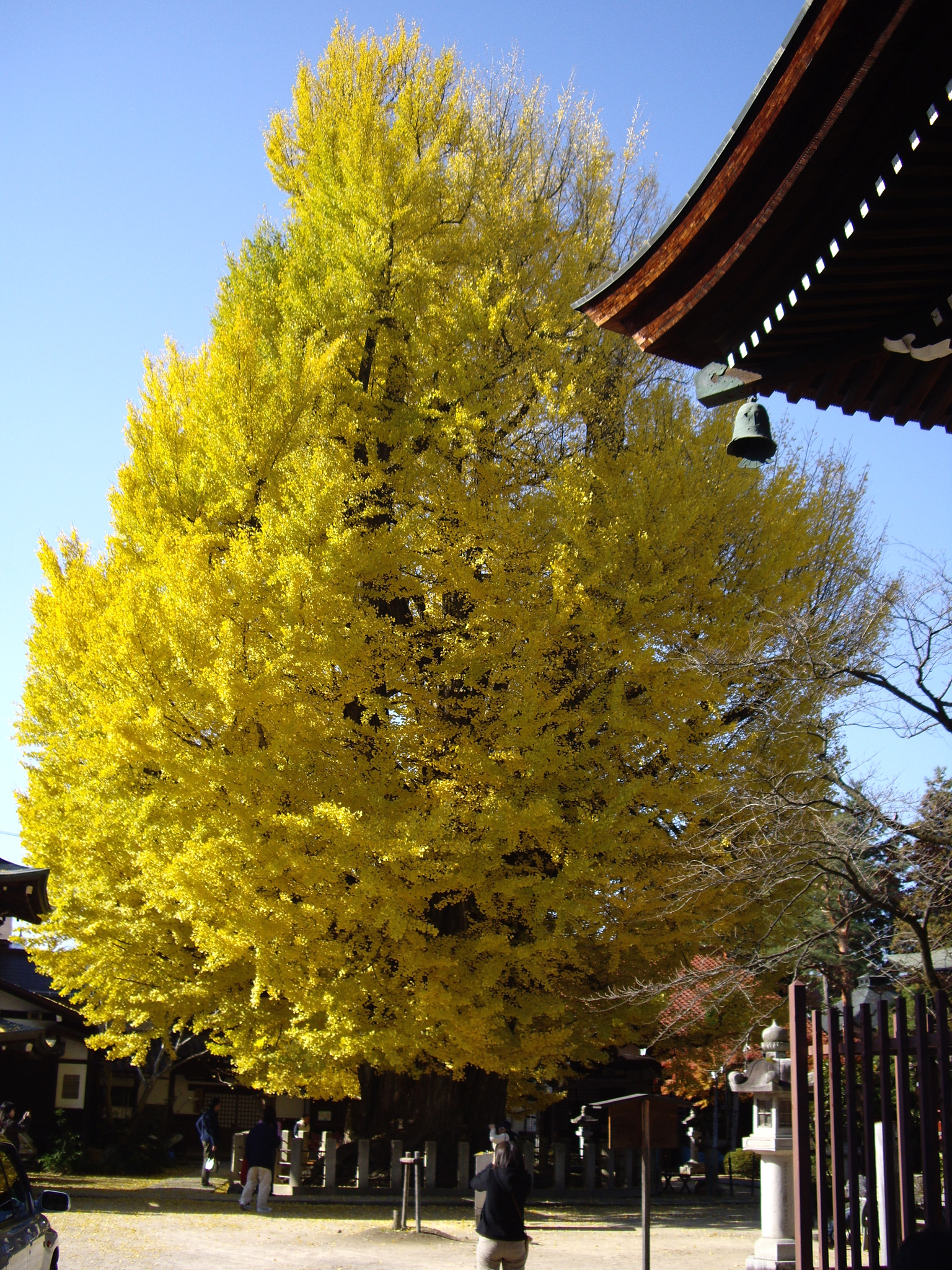 Hida Kokubun-ji
This ancient temple dates back to the year 746, and its main hall is one of the oldest buildings in Takayama. Some of its most distinctive features are an impressive three-story pagoda, a bell tower, and a huge ginkgo tree that is over 1250 years old. Located just five minutes from Takayama Station, it is a cultural treasure of the city. While it is beautiful year-round, it is especially impressive in late November when the colored leaves paint the surroundings of the temple.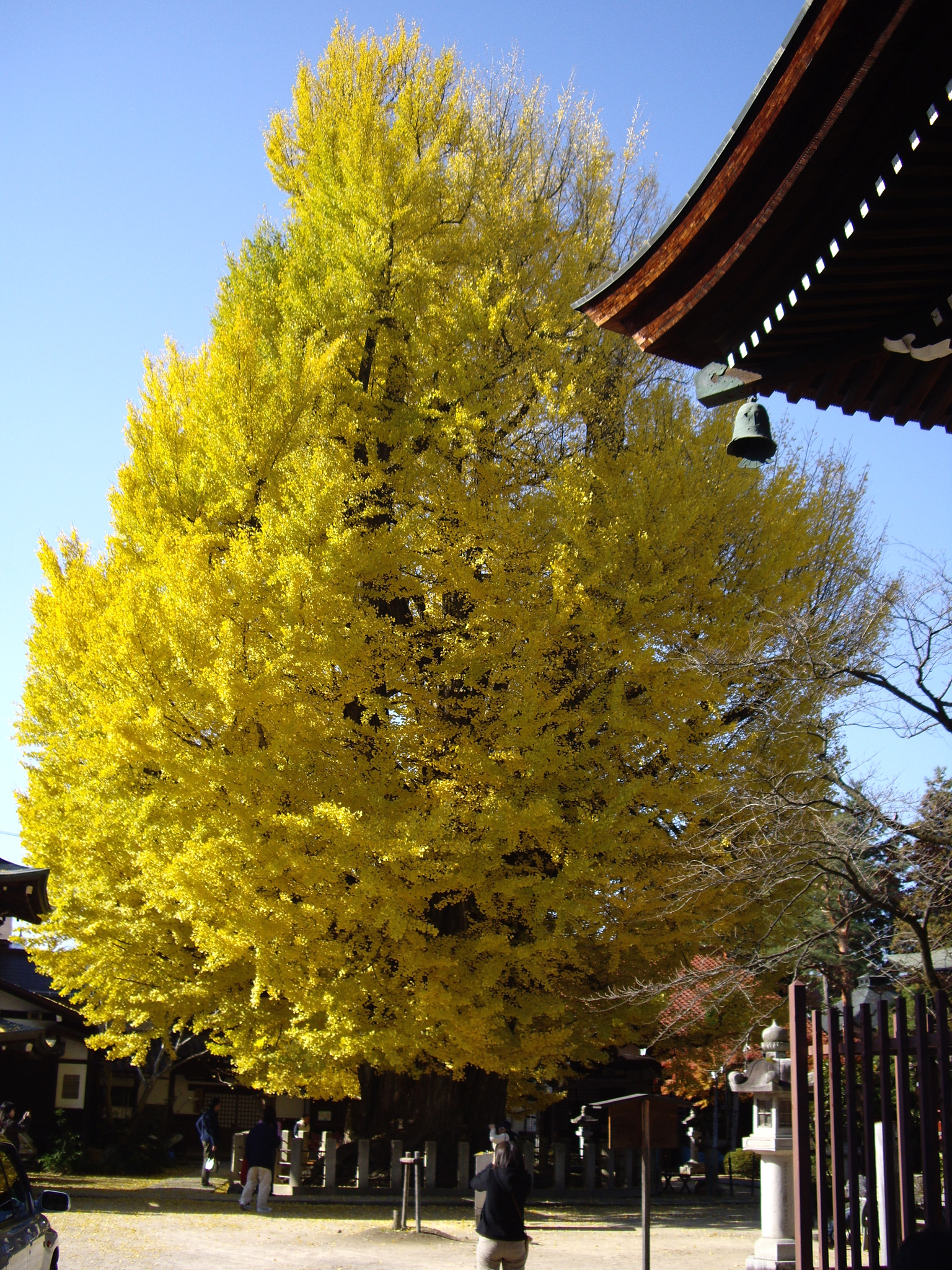 Address

1-83 Sowacho, Takayama City, Gifu Prefecture
Site URL
Surrounding area