Feudal Age Towns, Fortresses and Holy Sites
SHORT TRIP6
Castle towns are symbols of Japan's feudal past, which enjoyed regal status as the quarters for samurai and functioned as heavily trafficked centers of commerce. Towering high above the land below, castles are cultural icons and architectural treasures of the world. Walk in the footsteps of powerful lords and loyal legions, and imagine a time of bustling merchant towns that evolved around the castles. Just outside the stone walls and moats, ancient paths lead to temples, which were central points of communities in their own right. Here monks light incense at sunrise and hidden tunnels hold the elusive key to enlightenment. There's even a beloved cat mascot that wants to be a warrior, and a fire festival that only the brave dare to attend.
From Nagano Station (just a short bullet train ride from Tokyo) it is 10 minutes to Zenkoji-shita Station on the Nagano Line. Zenko-ji Temple is a short walk through the town.

Day1
Hokuriku Shinkansen
1h30min
Nagano Electric Railway Nagano Line
10min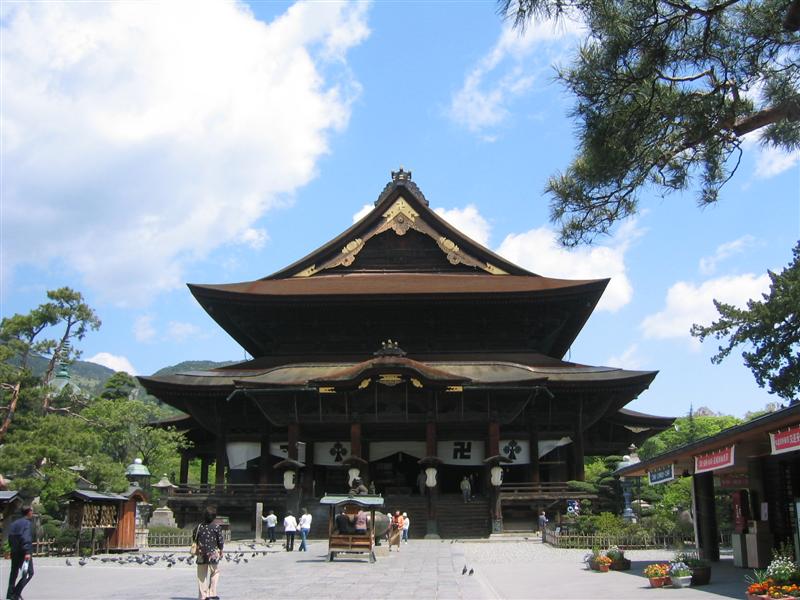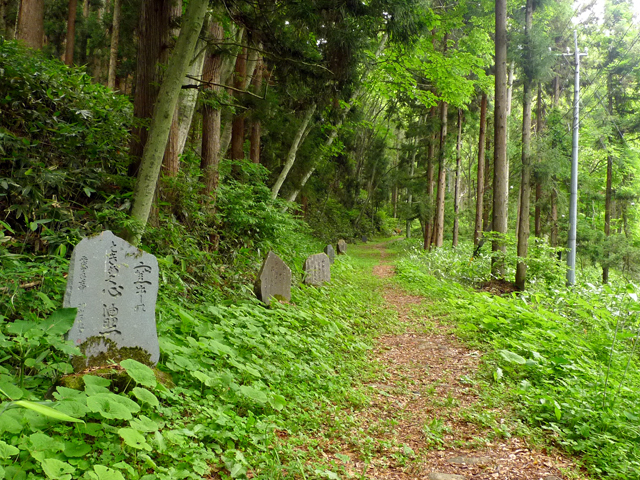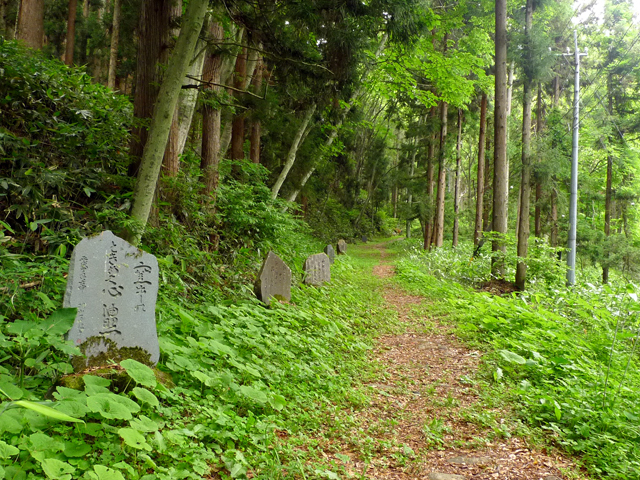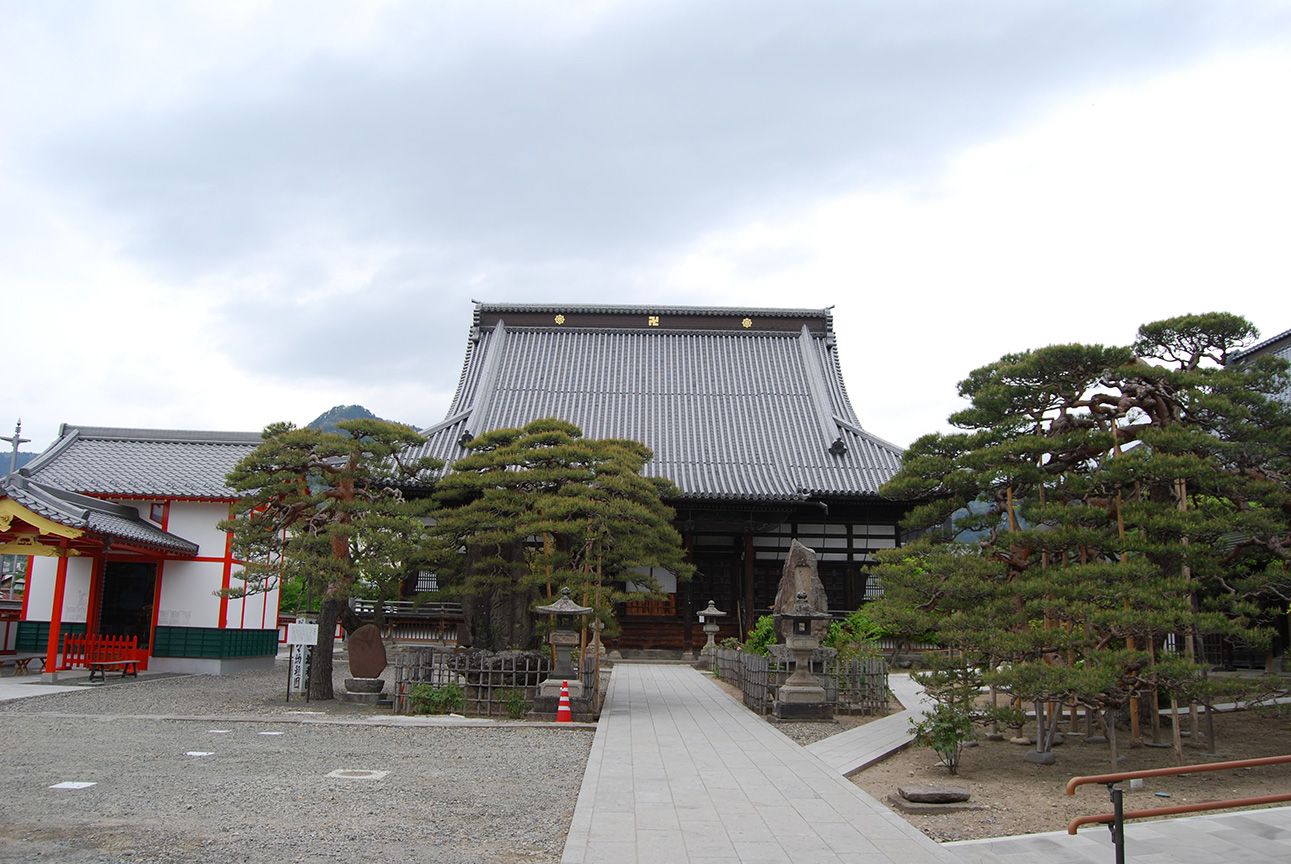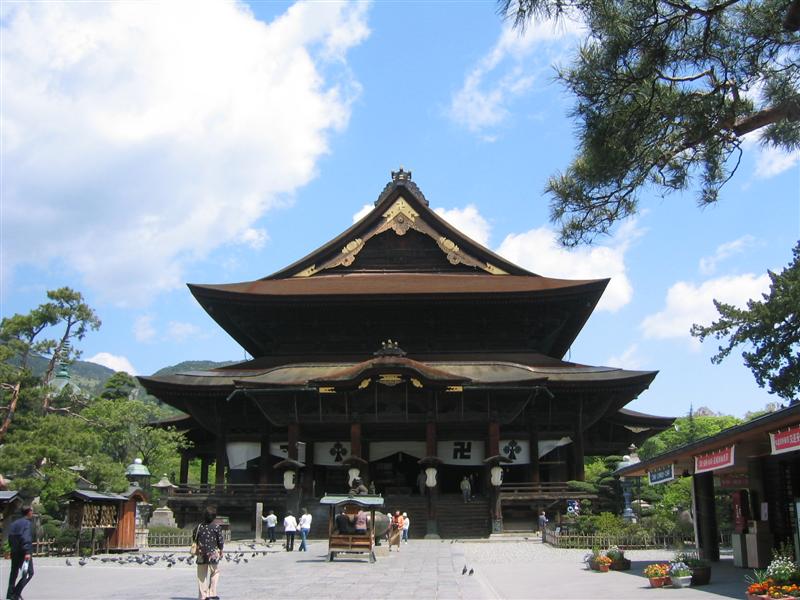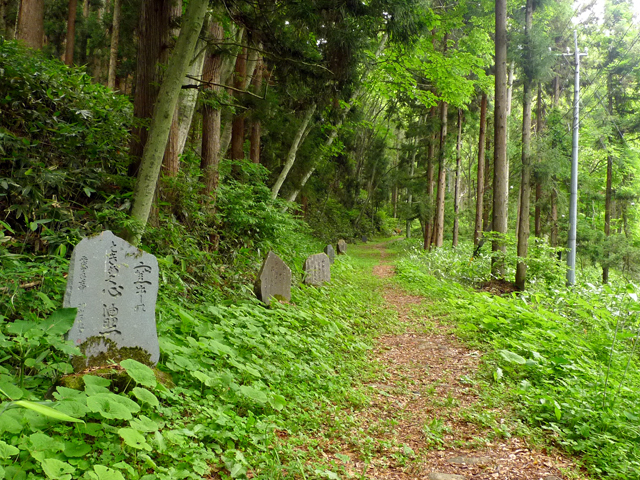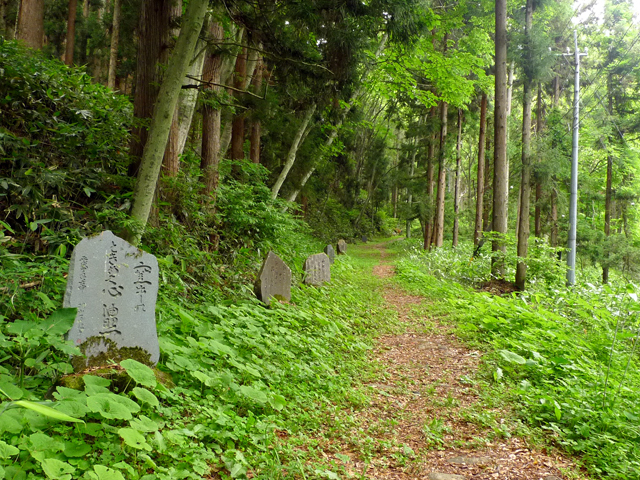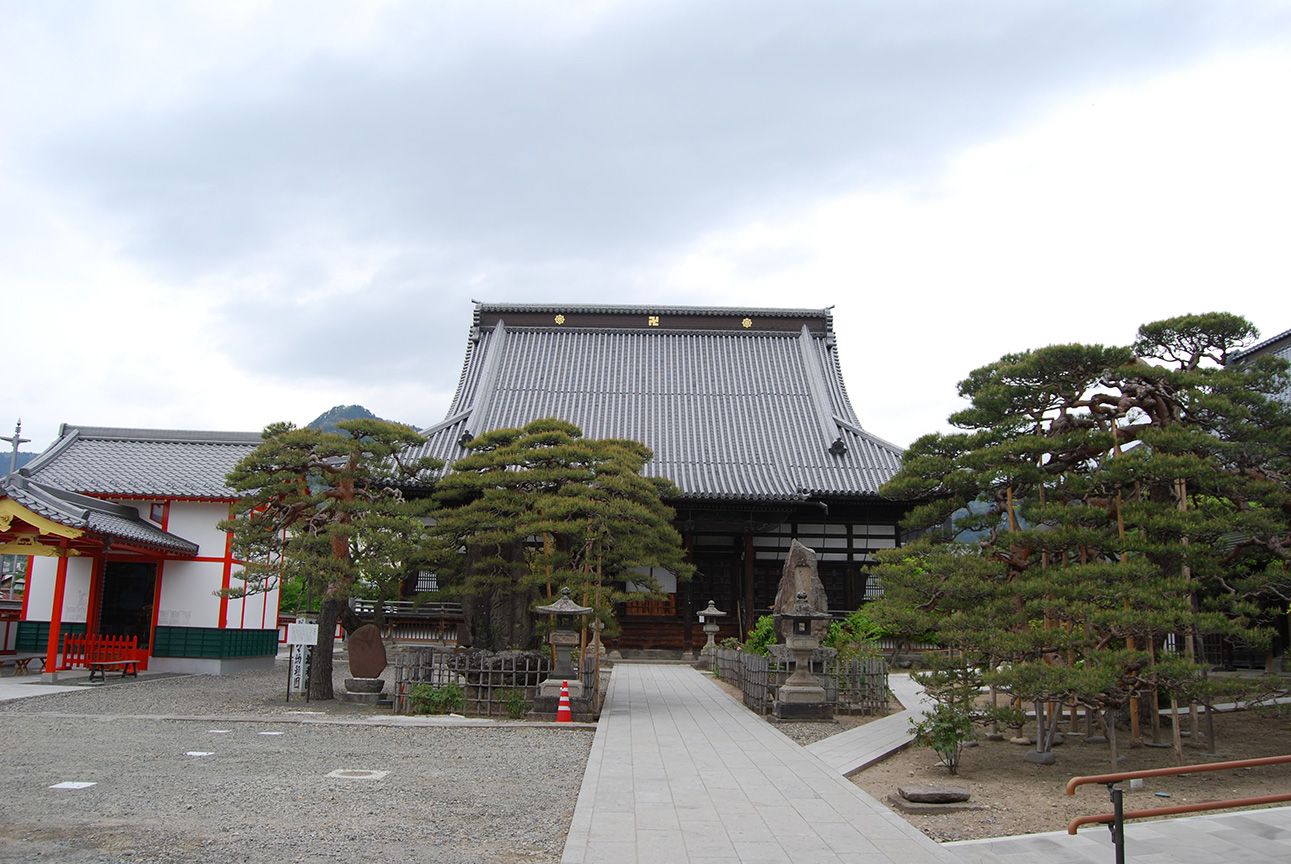 Zenkoji Temple
Founded in 642, Zenkoji Temple boasts an enormous main hall which is over 300 years old and many beautiful artifacts. Among them is the first image of Buddha ever brought to Japan. The priceless image is stored away, but the influences of ancient Buddhism are clearly visible in the prayer wheels on site, something one might expect to find in the Himalayas. Look for the five birds and a cow face hiding in the lettering of the sign on the temple's facade. Beautiful artwork can also be seen in the goshuin temple stamp designs, of which there are approximately twenty variations. Be sure to get there early for "Oasaji," when monks light incense and chant the morning prayer. The Binzuru Jizo statue, located at the main hall, is known for its ability to heal pain and sickness when you touch the corresponding part of the statue's body. Volunteer guides can provide more information in Chinese and English on weekends and public holidays. Also try the mysterious "Okaidan-meguri" experience, which mimics death and rebirth. Visitors enter an underground passage in complete darkness and only the brave feel their way through to find the key to paradise.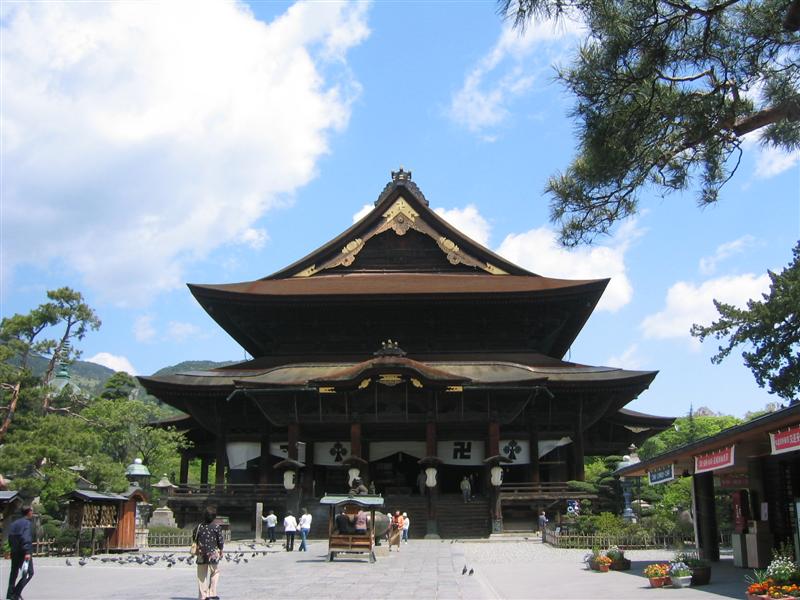 Address

491, Nagano-motoyoshicho, Nagano-shi, Nagano prefecture
Site URL
Surrounding area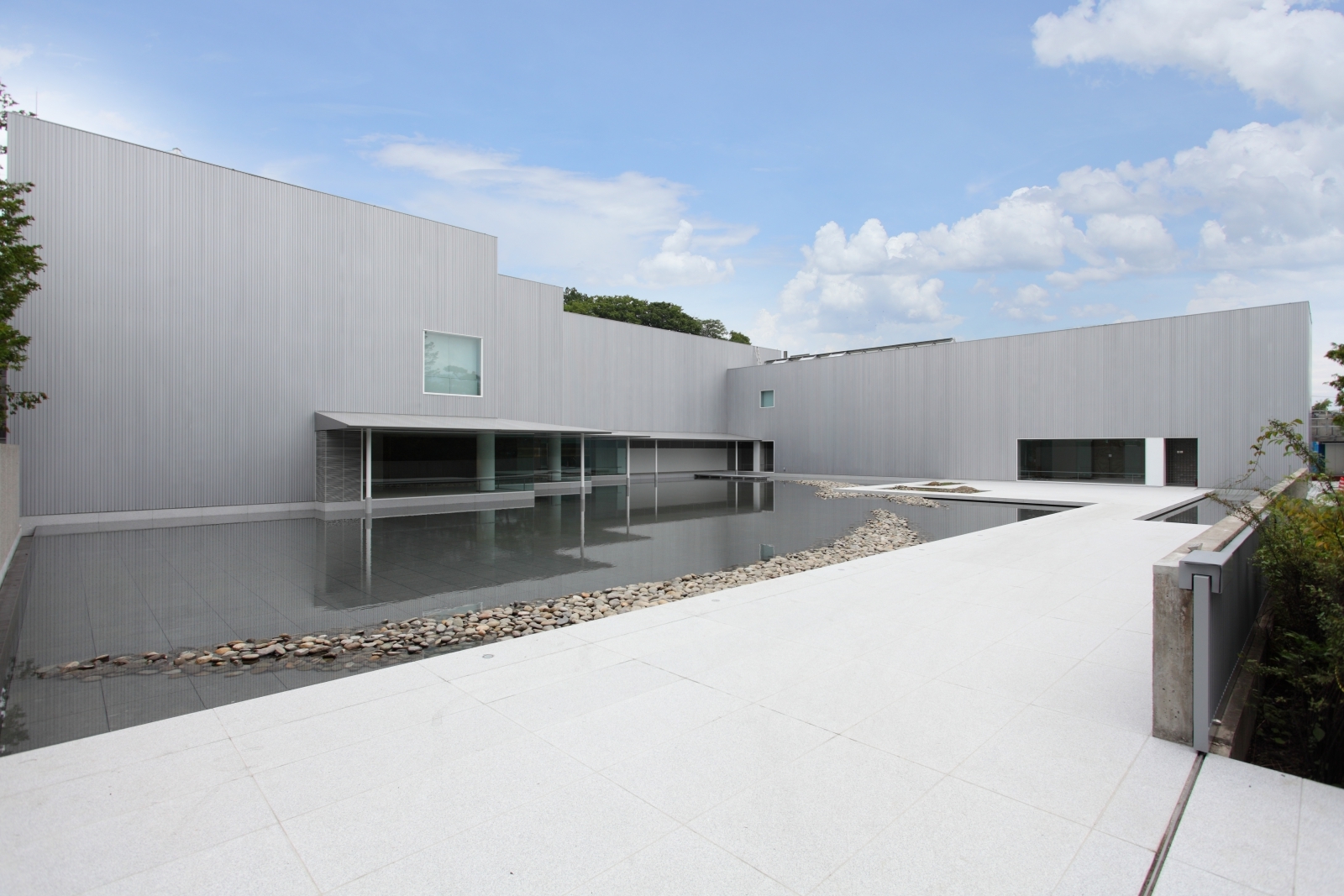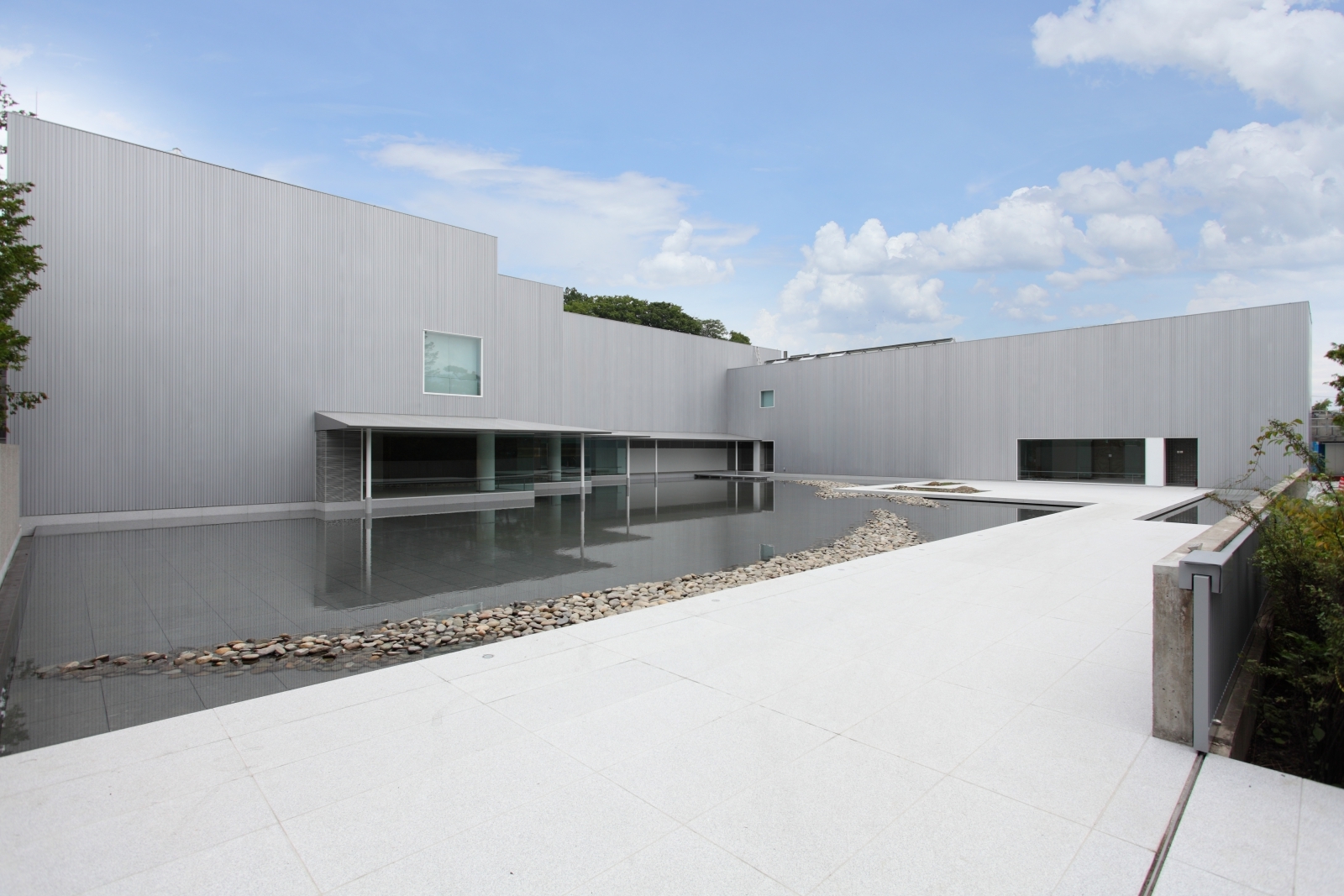 Nagano Prefectural Shinano Art Museum Higashiyama Kaii Gallery
Higashiyama Kaii (1908–1999), renowned for his Japanese-style paintings, said of Nagano, "[It's] a spiritual home which most nourished my art." So it stands that his art is now housed here in the Nagano Prefectural Shinano Art Museum. Inspired by the gorgeous mountain landscapes of the area, he painted colorful visions that range from fantastical to haunting. His style is acclaimed for a sophisticated use of blue tones to create clear calming images in his paintings. The blue color present in his art is known as "Higashiyama blue." An avid traveler, Higashiyama also created many works of art during his tours around Europe. The collection contains more than 960 of his works, and displays selections that change six times a year. The building itself is within the beautiful Joyama Park, and sits just east of Zenkoji Temple.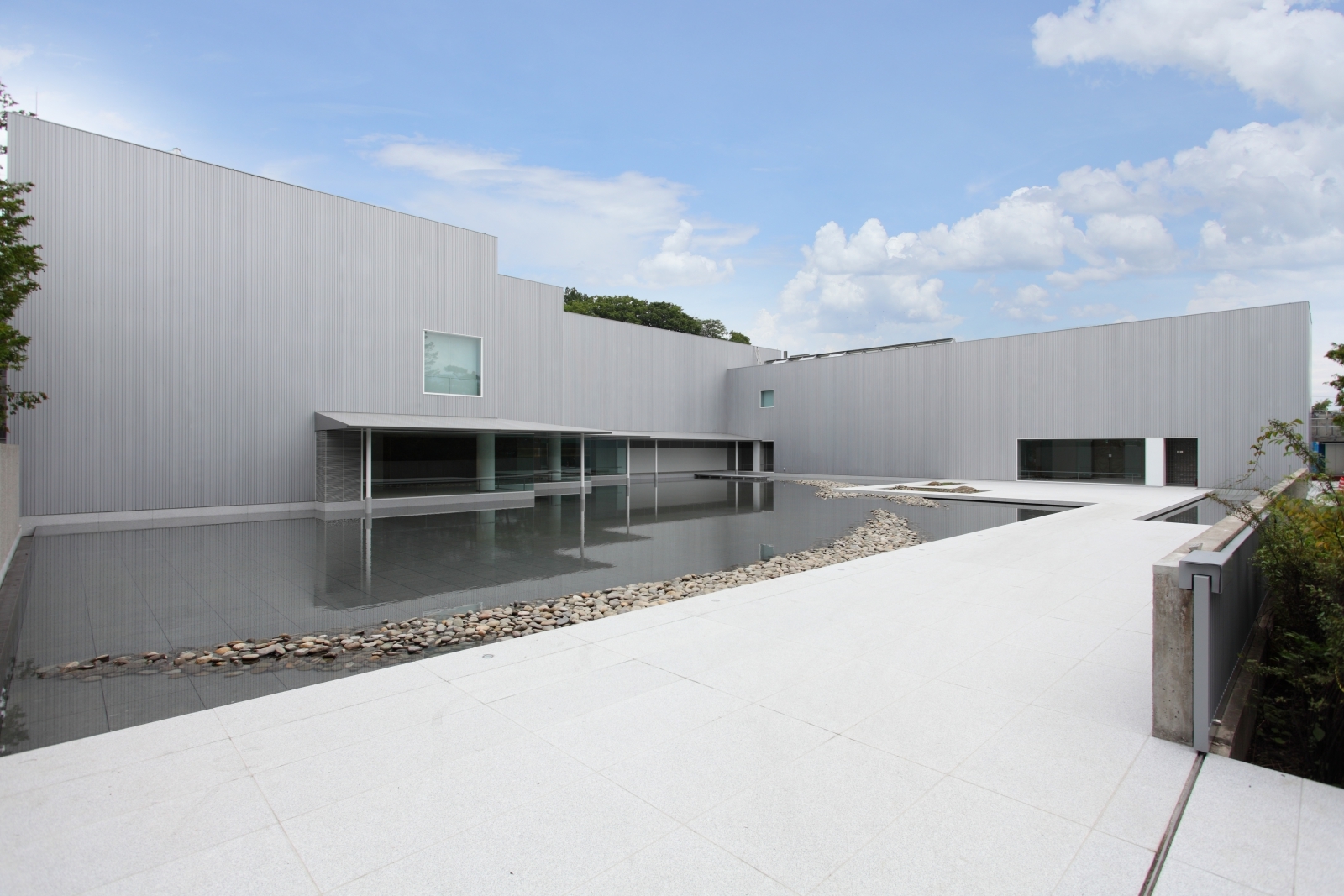 Address

1-4-4 Hakoshimizu, Nagano City
Site URL
Surrounding area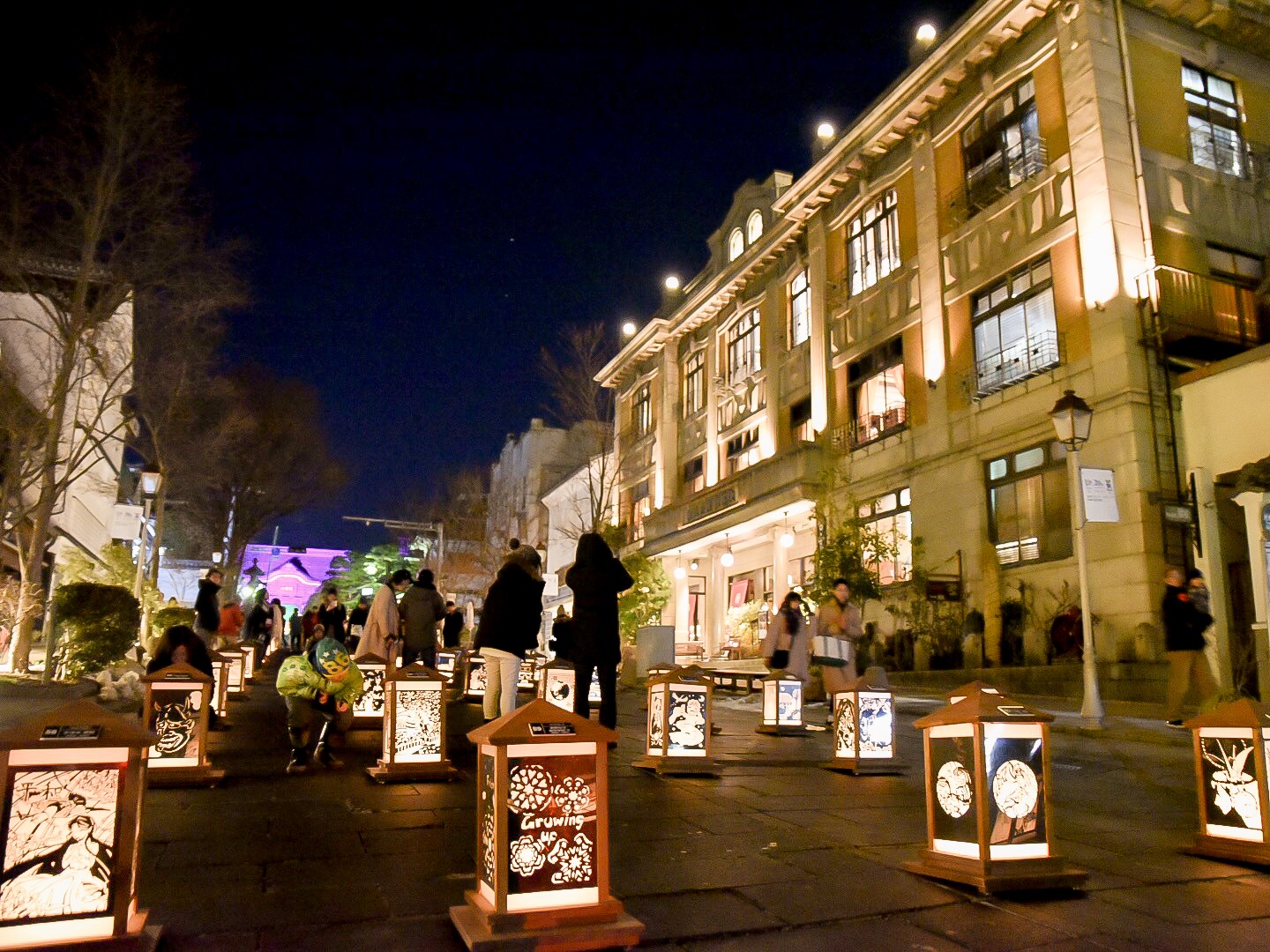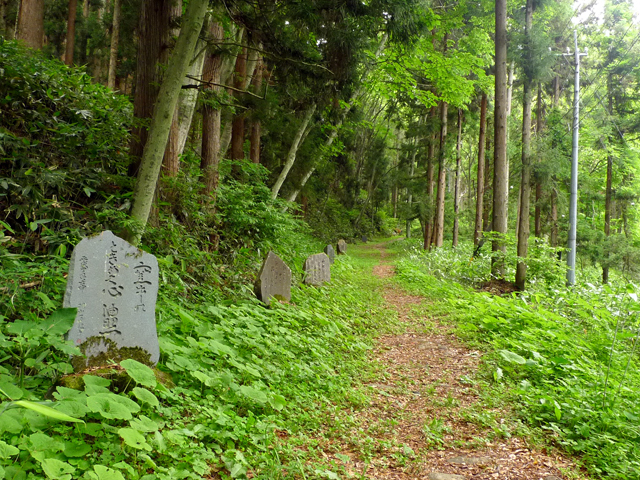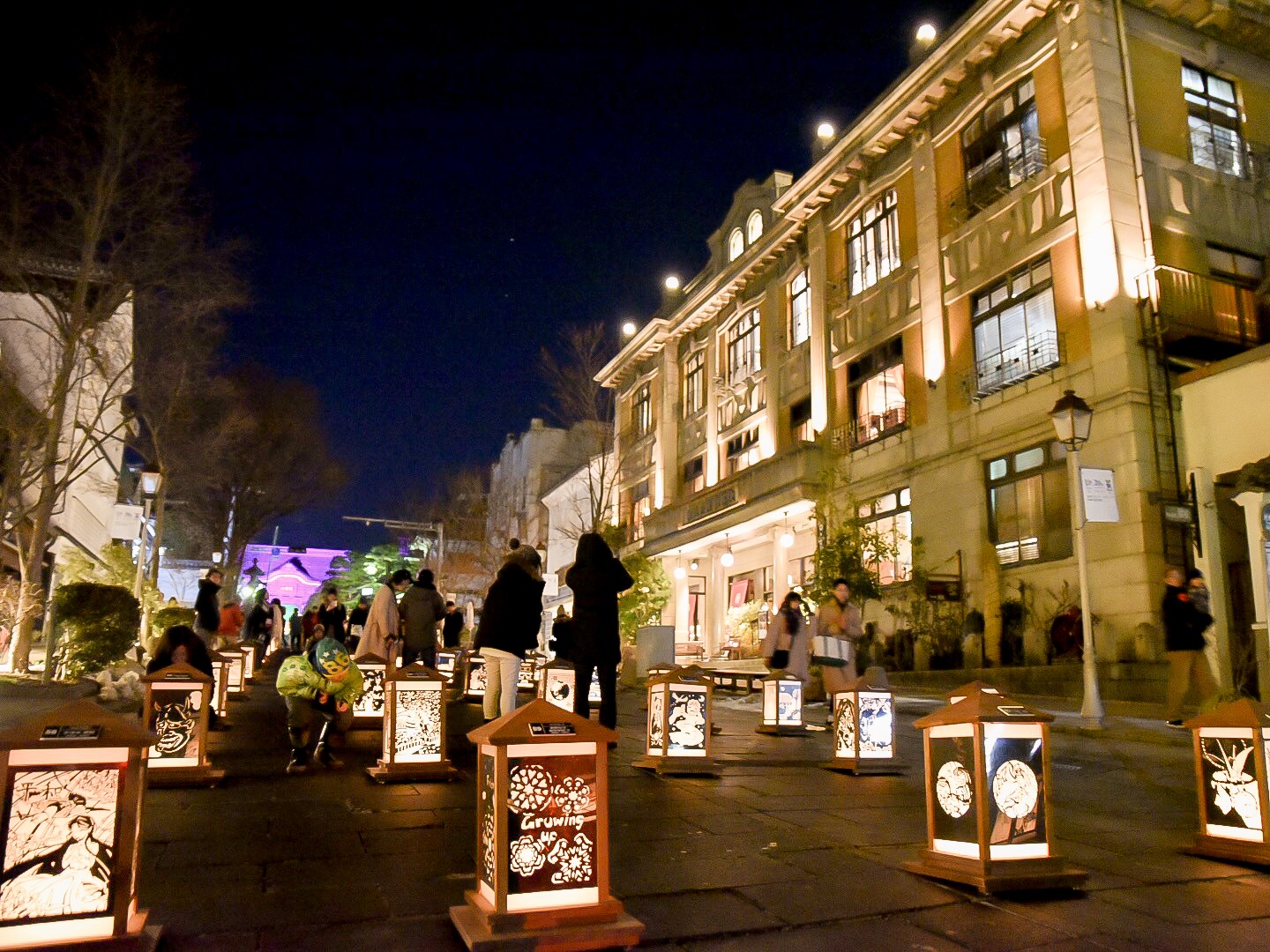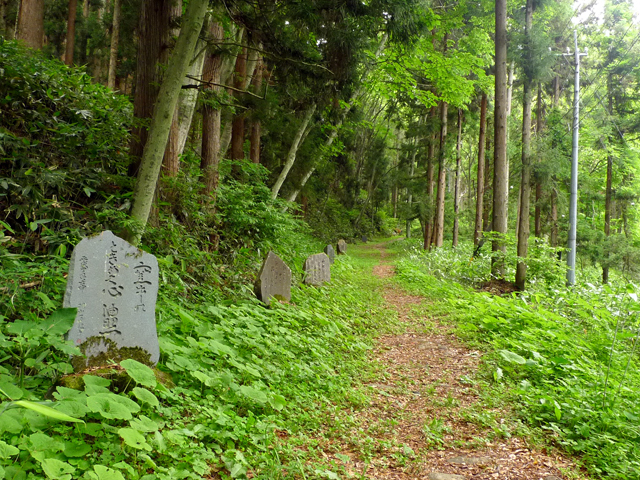 Zenkoji Omotesando
Take a stroll on the historic footpath leading from Nagano Station to Zenkoji Temple, known as Zenkoji Omotesando. Follow the stone guideposts along the route and you'll find hidden gems, like buildings dating back to the Meiji era, artwork, and poetry inscribed in stone. Collect stamps at each of the shrines of the Seven Deities of Fortune to receive their good blessings. Thirty-nine temple lodgings (shukubo) are located nearby where one can stay overnight for a unique experience. Many of the facilities are able to accommodate English-speakers and offer daytime activities for non-guests as well. Make a reservation for a lunch of traditional Buddhist cuisine (shojin-ryori) or try making your very own prayer beads. Monzen Machi and Daimon Cho have gorgeous architecture, and are full of interesting shops, soba restaurants, and cafes. Finally, you reach the temple's bustling shopping street, leading you towards the gates of Zenkoji Temple, a national treasure and an important religious site.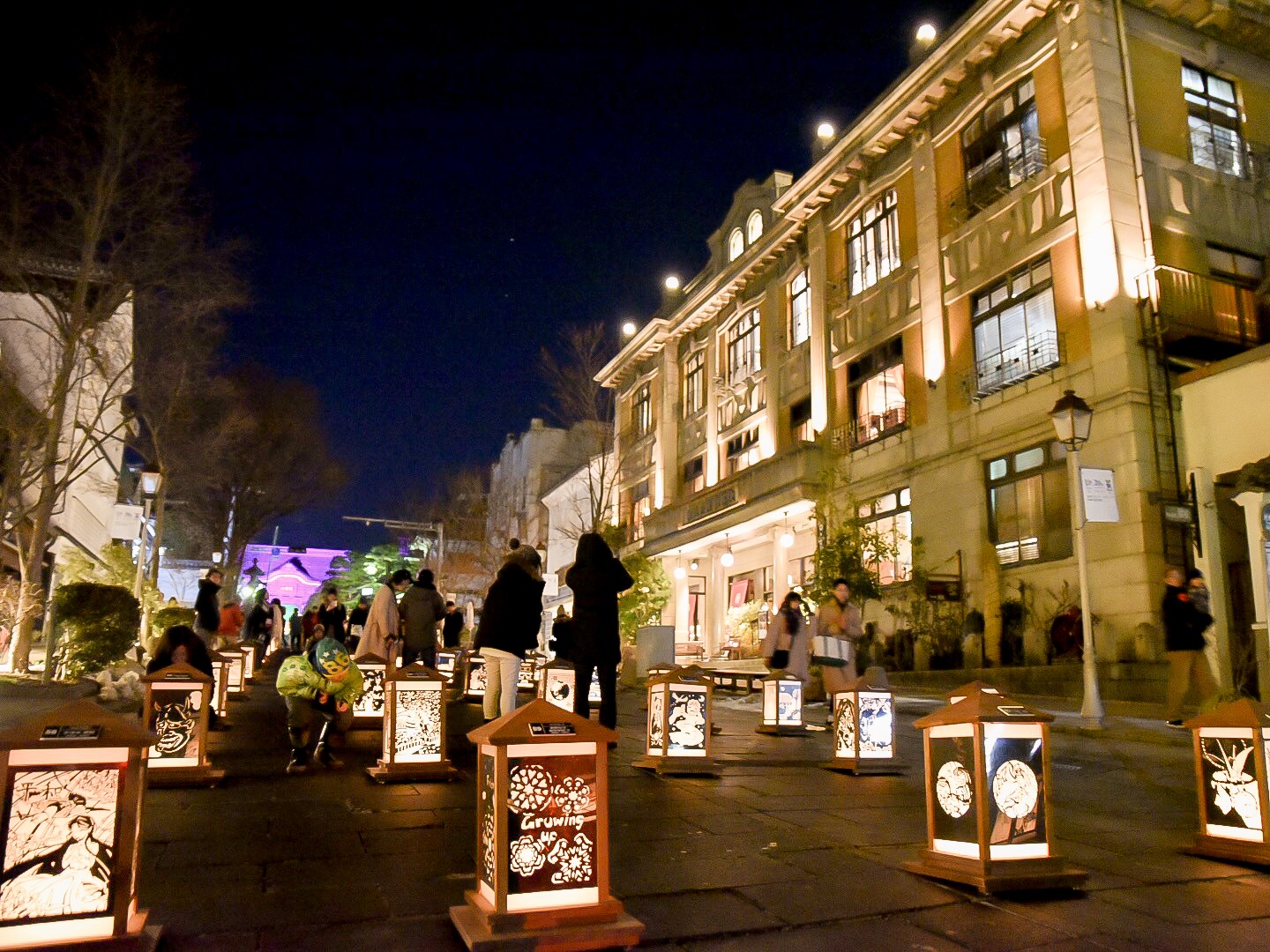 Address

1580 Nishigocho, Nagano
Site URL
Surrounding area
JR Shinonoi Line
1h 55min
Day2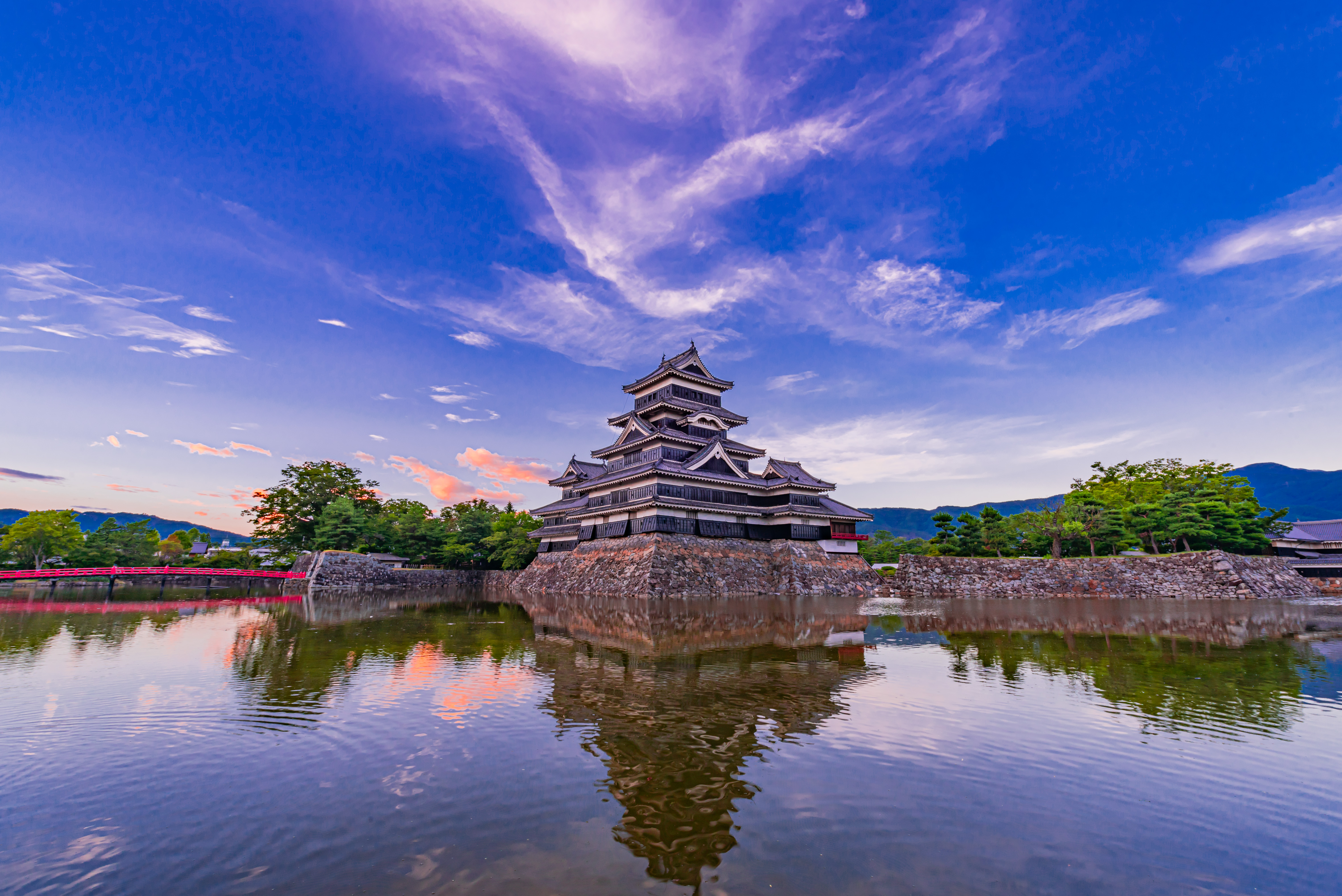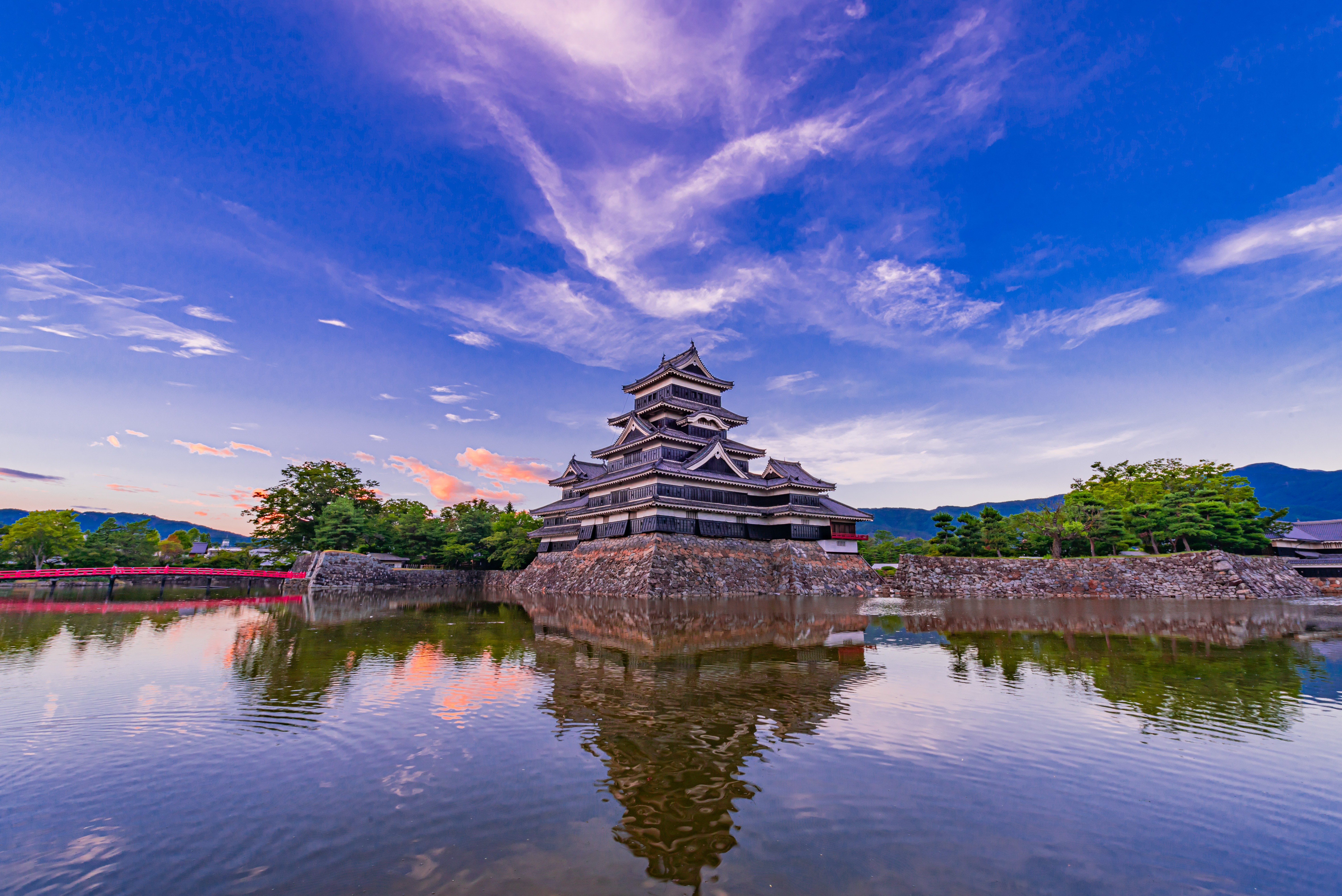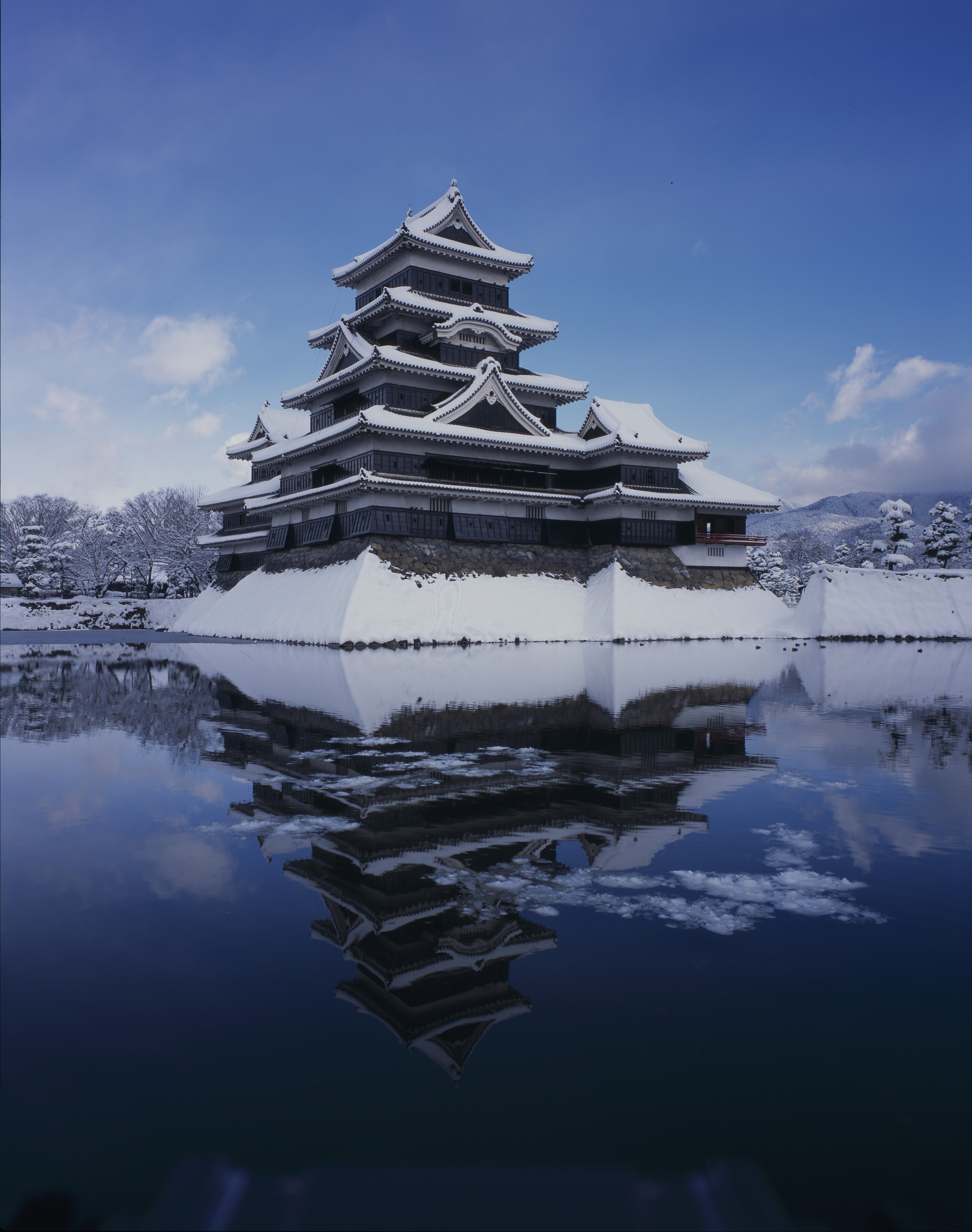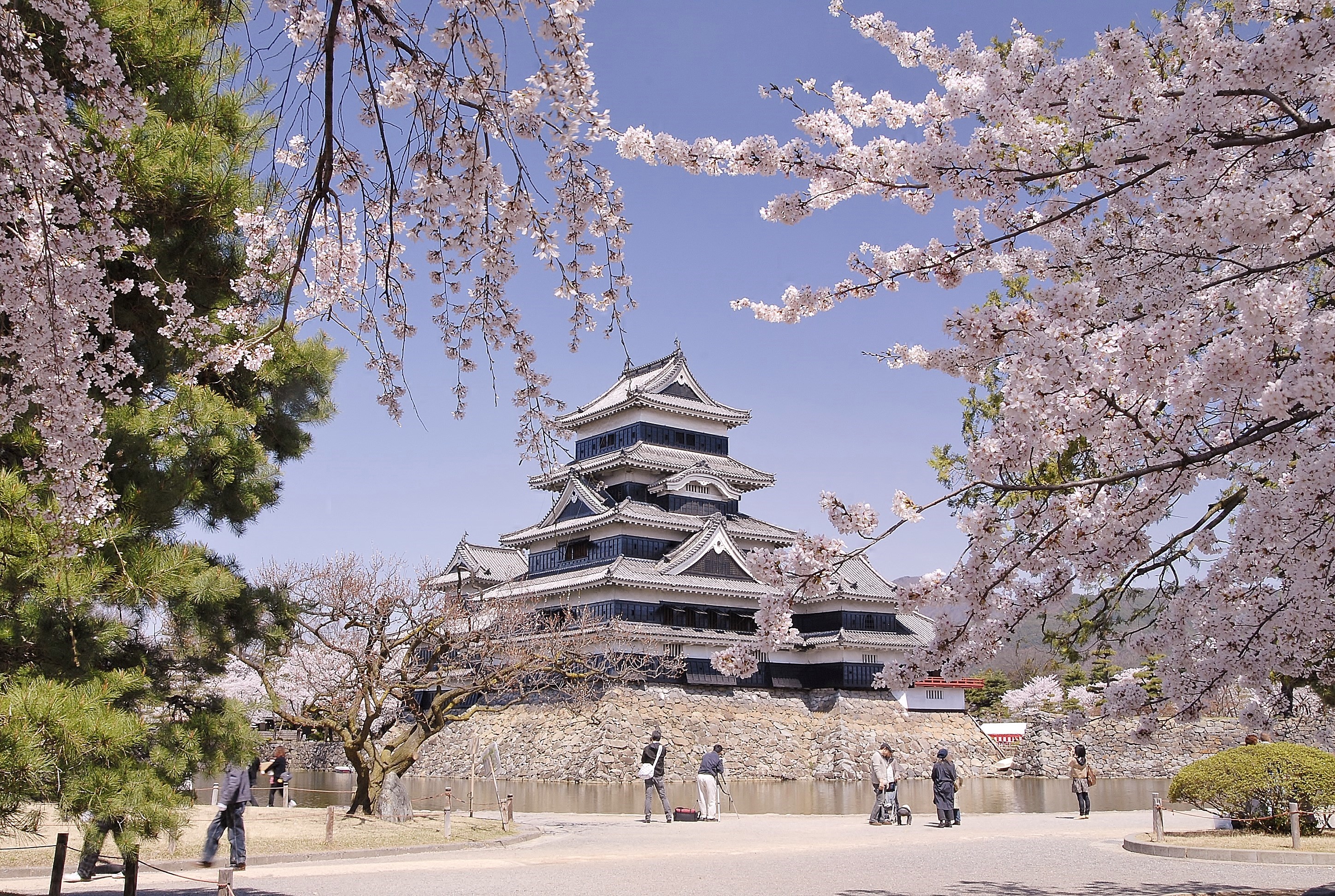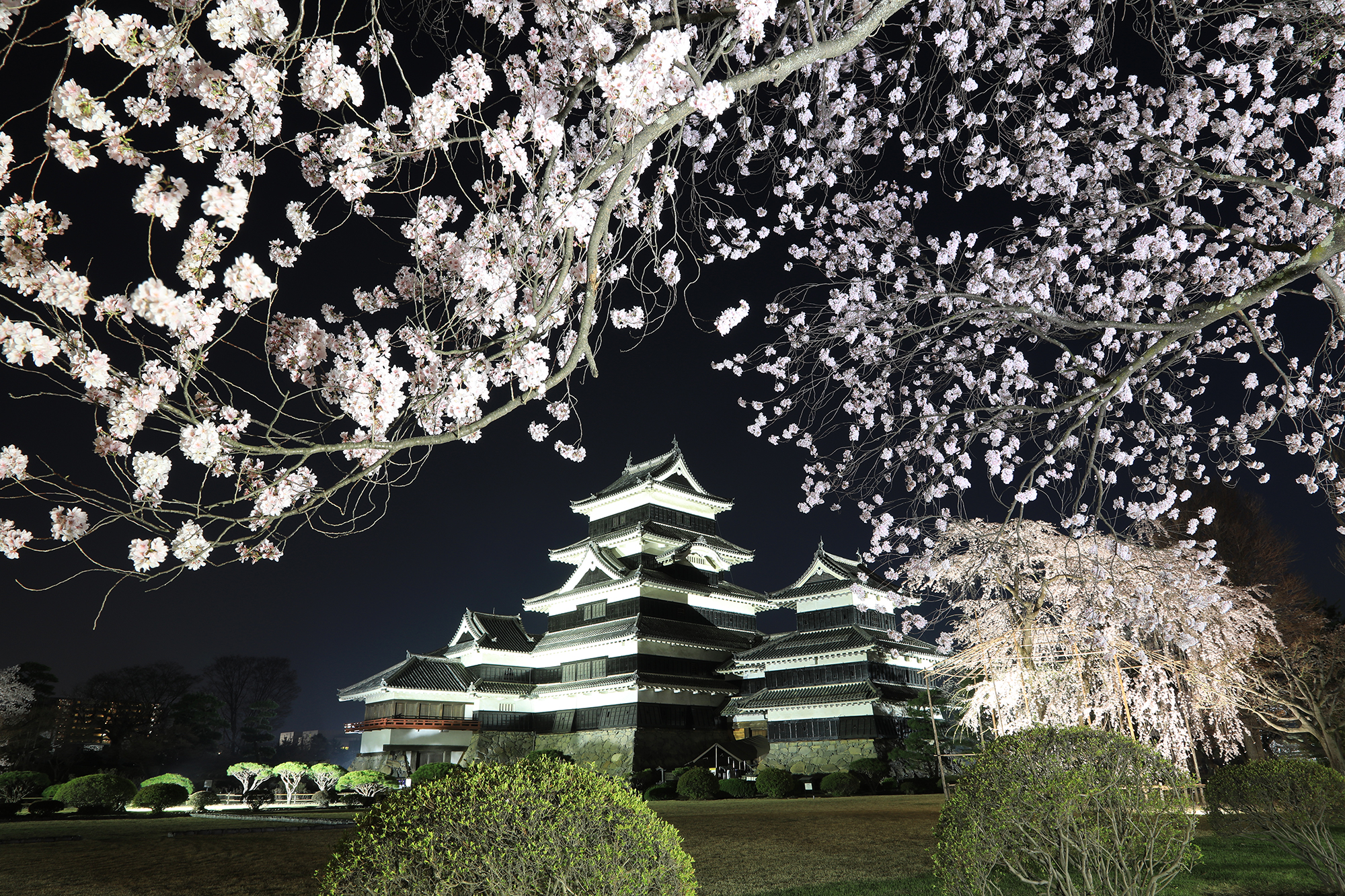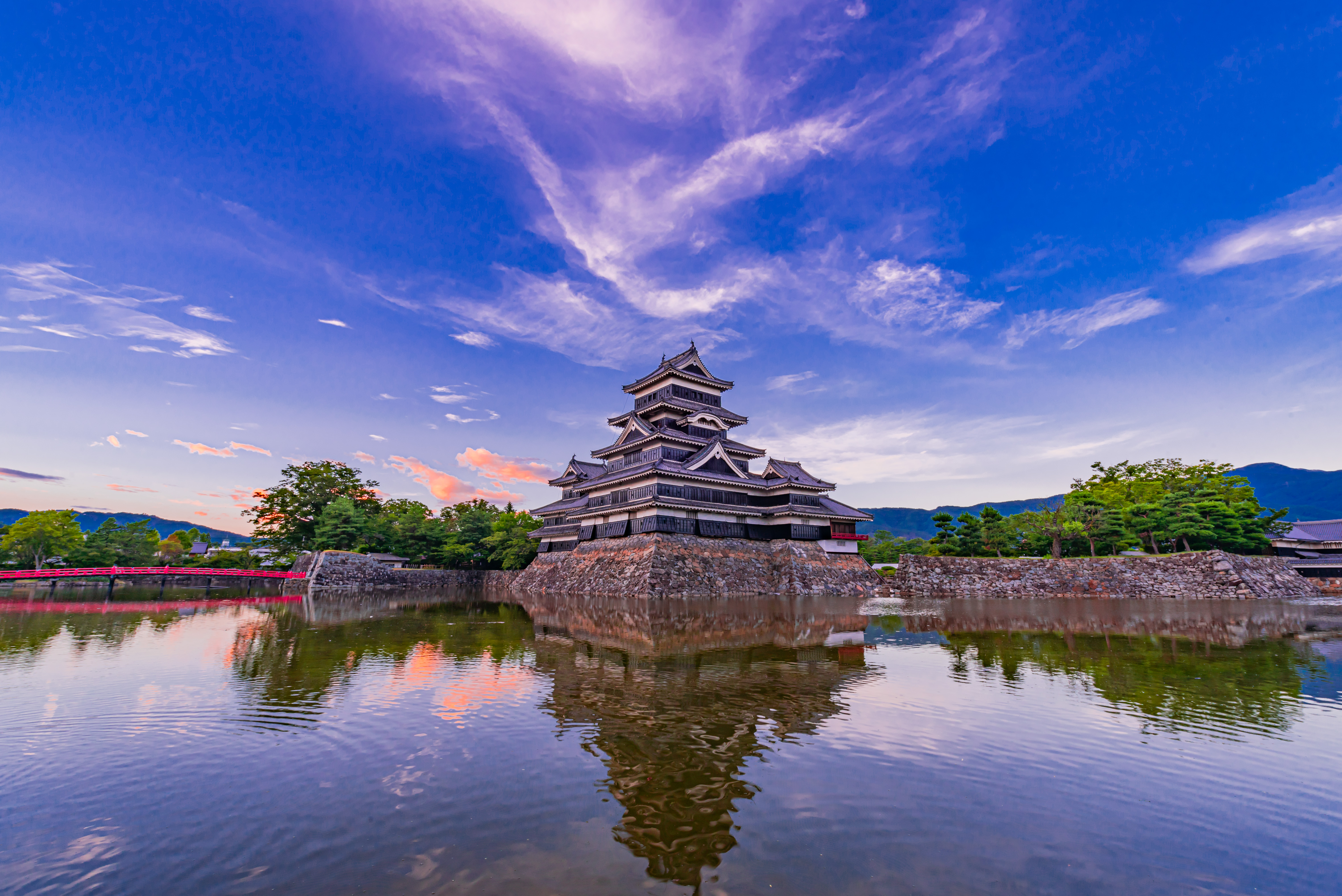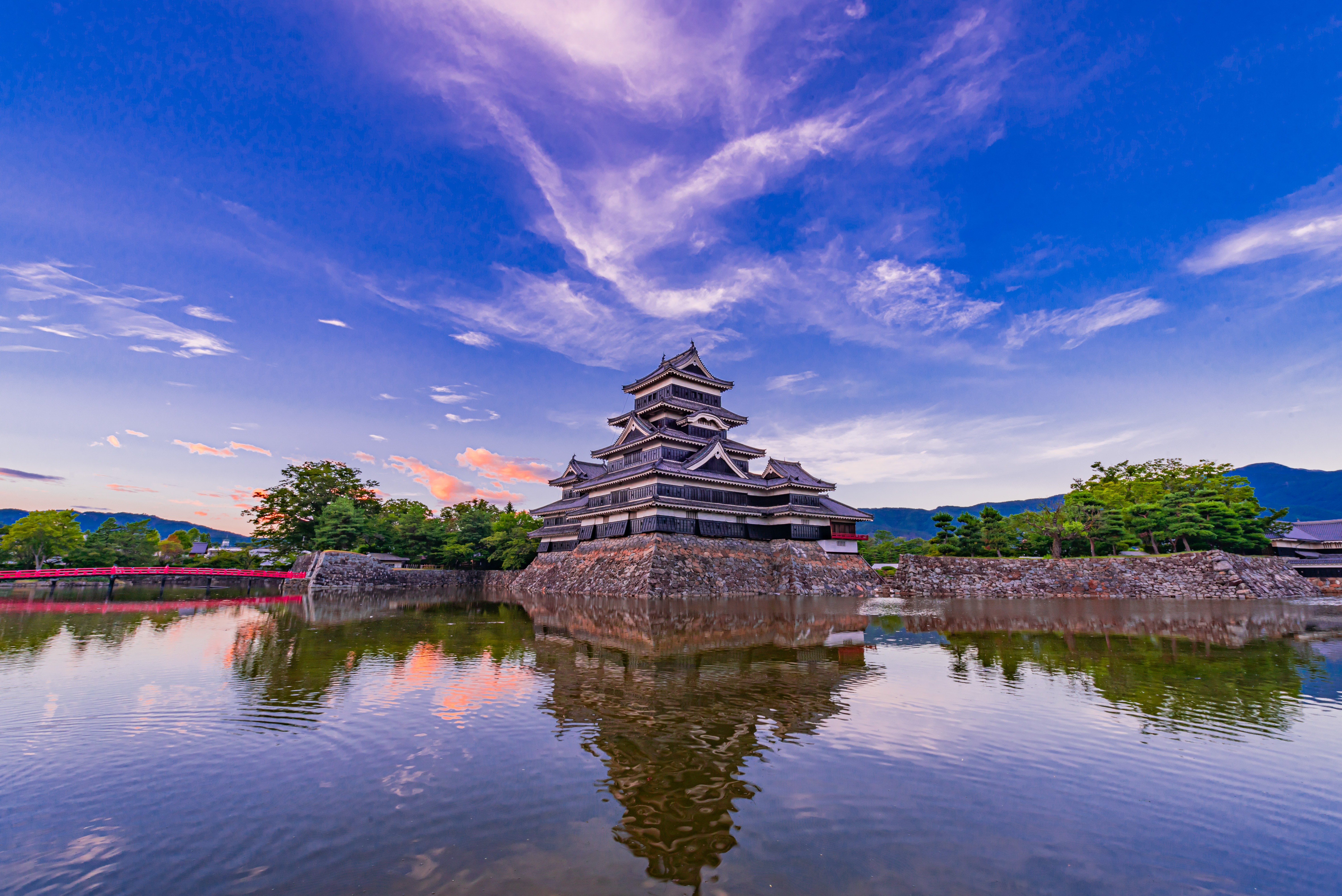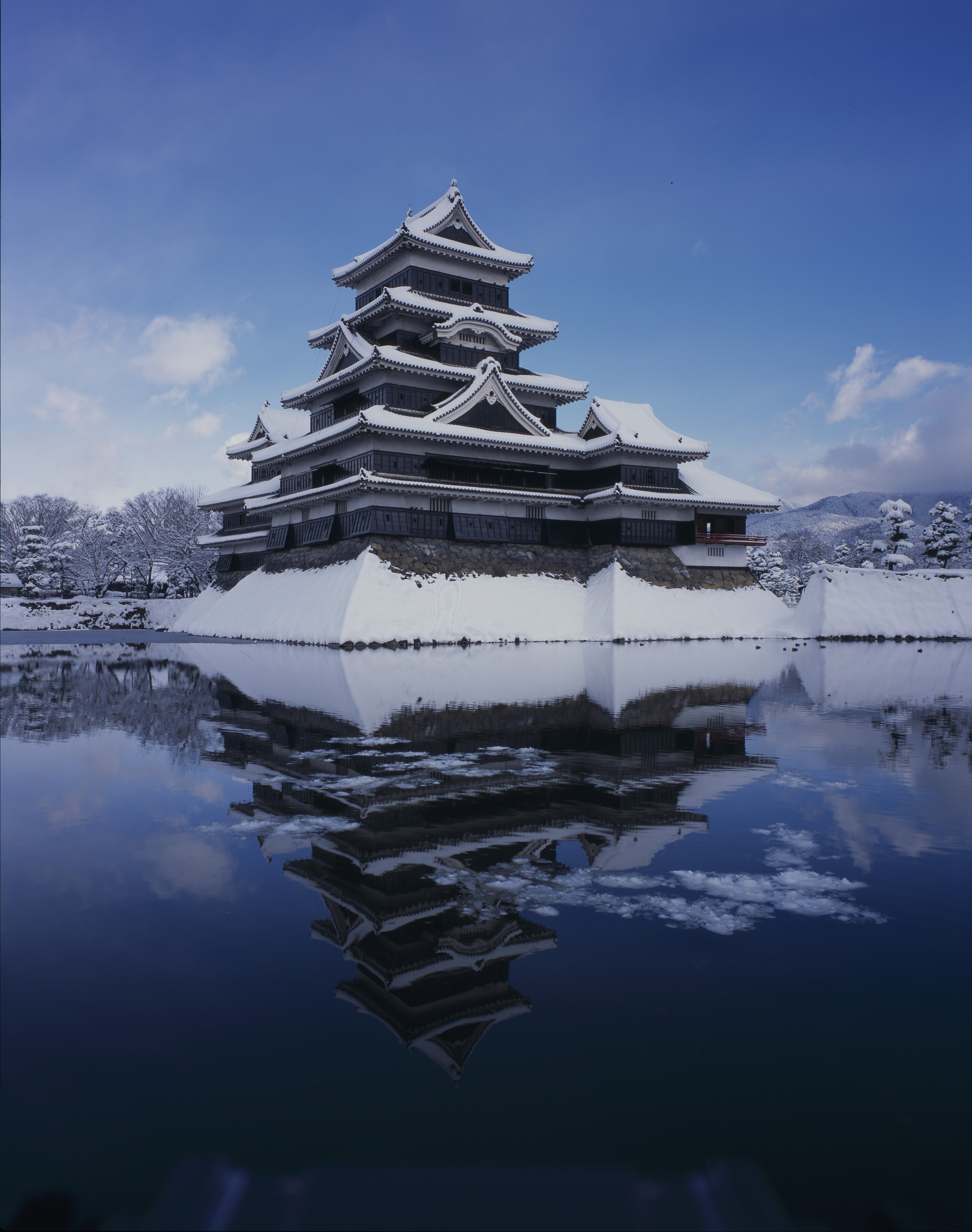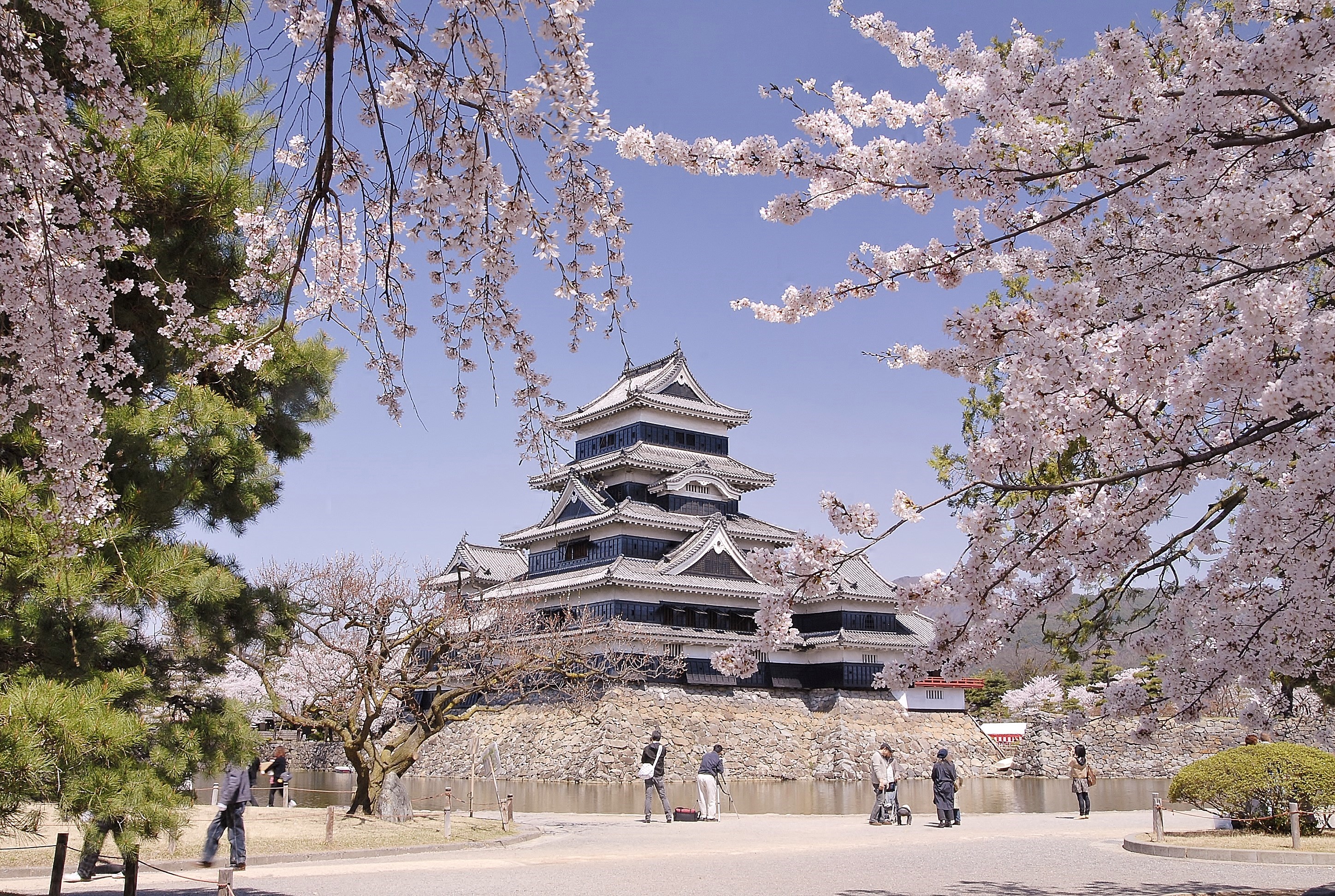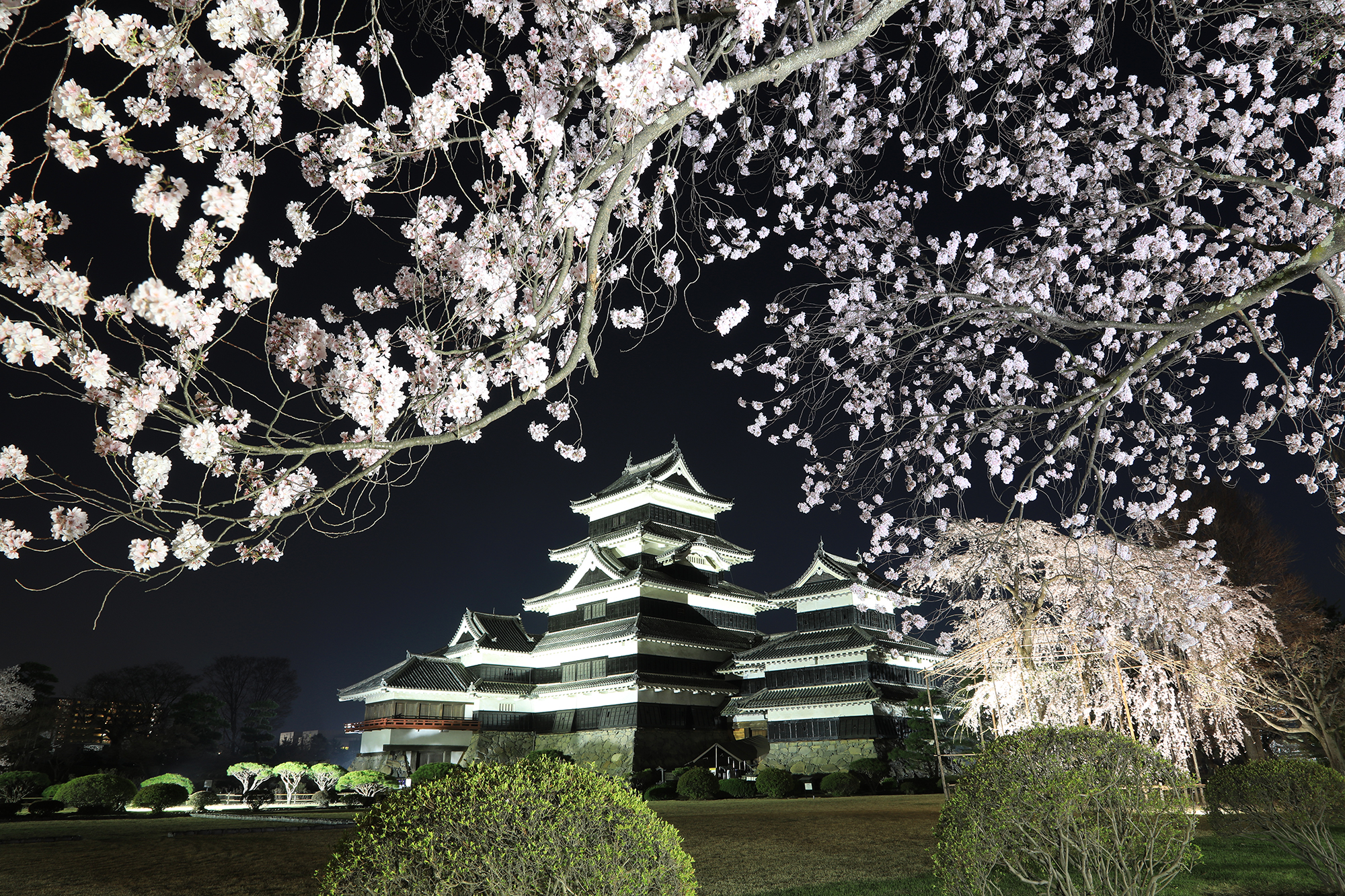 Matsumoto Castle
With its cool black and white exterior, Matsumoto Castle has earned itself the nickname "The Crow Castle," and is one of Nagano's icons. It has its origins in Fukashi Castle, which was constructed during the Warring States period (1467-1568). A National Treasure, Matsumoto Castle is a perfect example of a feudal-era fortress and boasts the oldest extant five-tiered six-story castle keep in the country (the other being located at Himeji Castle). Its striking main tower is designed to appear as five stories from the outside, however it actually has six in the interior. Only five of the surviving twelve original castle keeps in Japan have been designated as National Treasures (Matsumoto Castle, Himeji Castle, Inuyama Castle, Hikone Castle, Matsue Castle). Revered for its historic architectural significance, the Matsumoto Castle grounds are a place of beauty. Swans and carp swim under blood-red bridges in the surrounding moat, and when lit up at night, the Crow Castle casts an eerie reflection onto the water. Climb the steps to the top of the tower to see amazing views of the Northern Japan Alps and Matsumoto City below.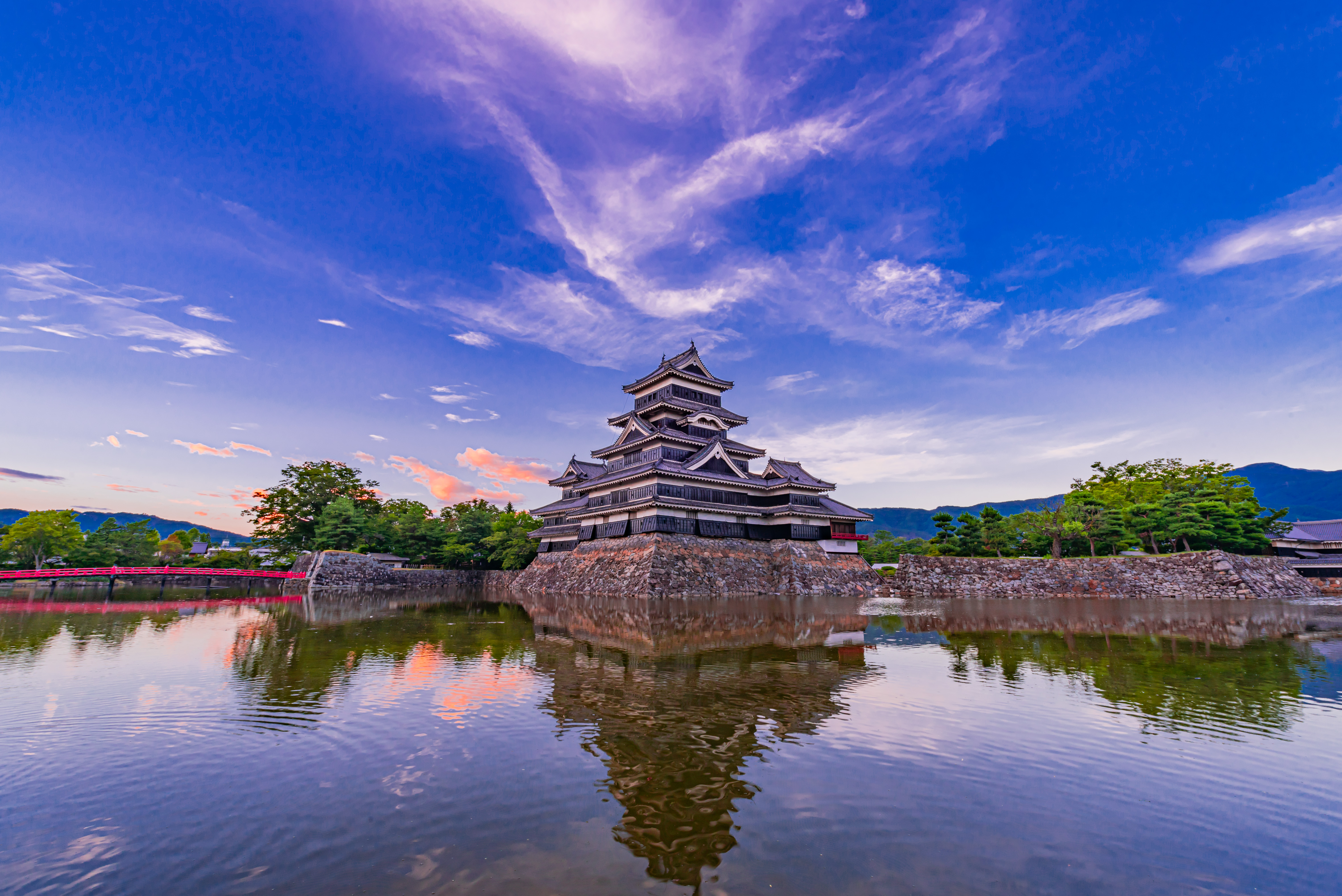 Address

4-1, Marunouchi, Matsumoto, Nagano
Site URL
Surrounding area
Tokaido Main Line
1h10min
Tokaido・Sanyo Main Line
6min
Day3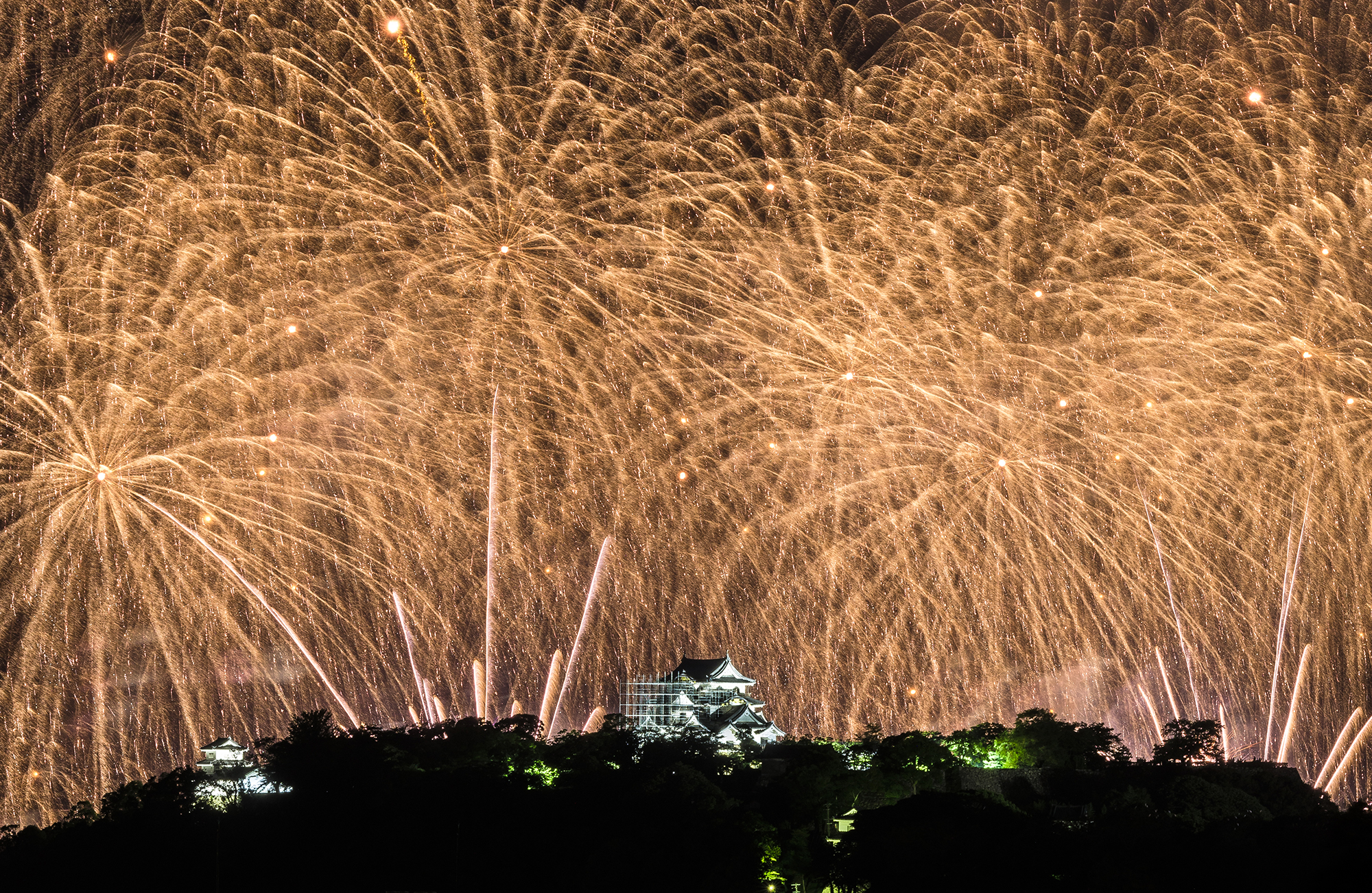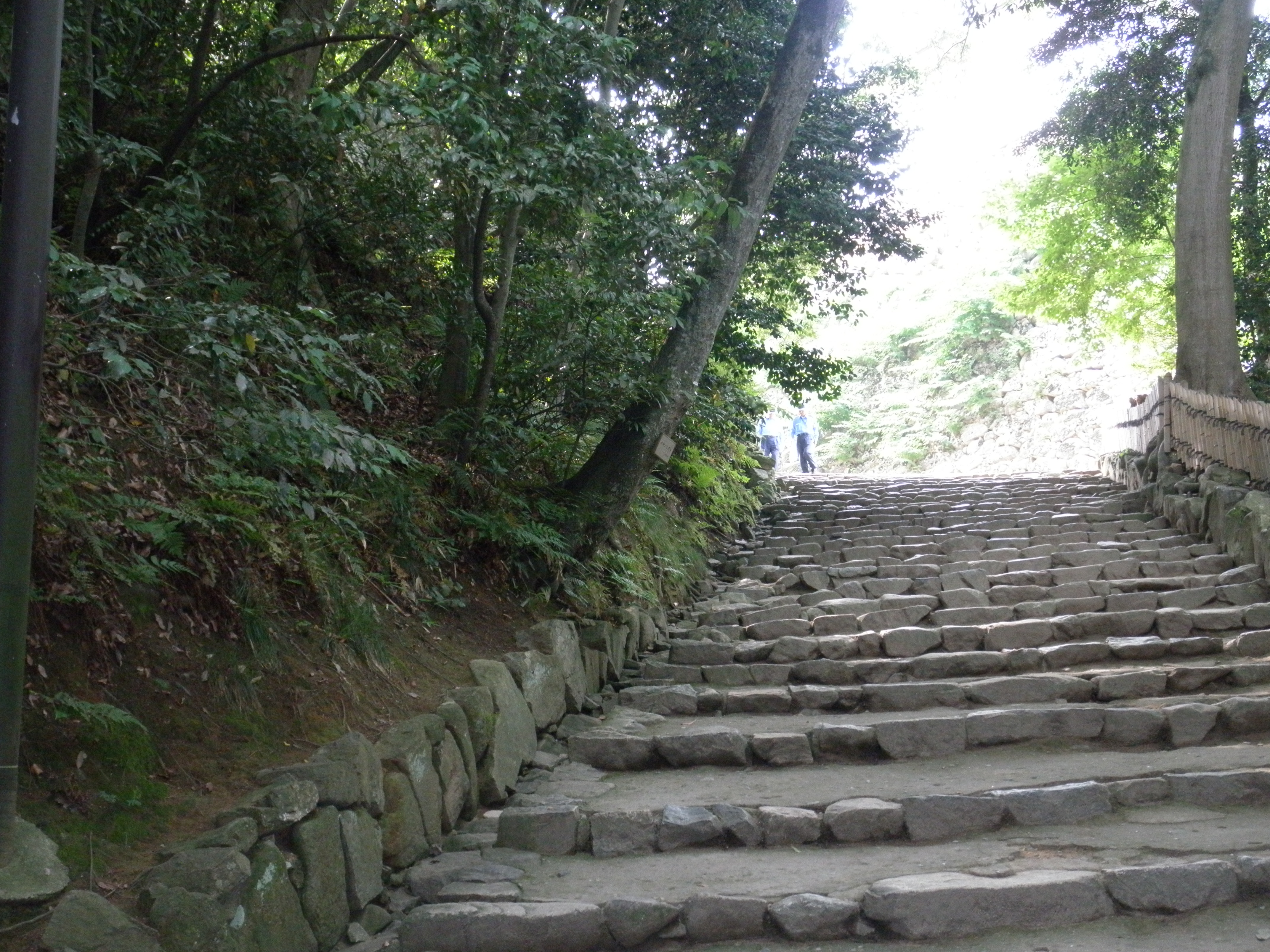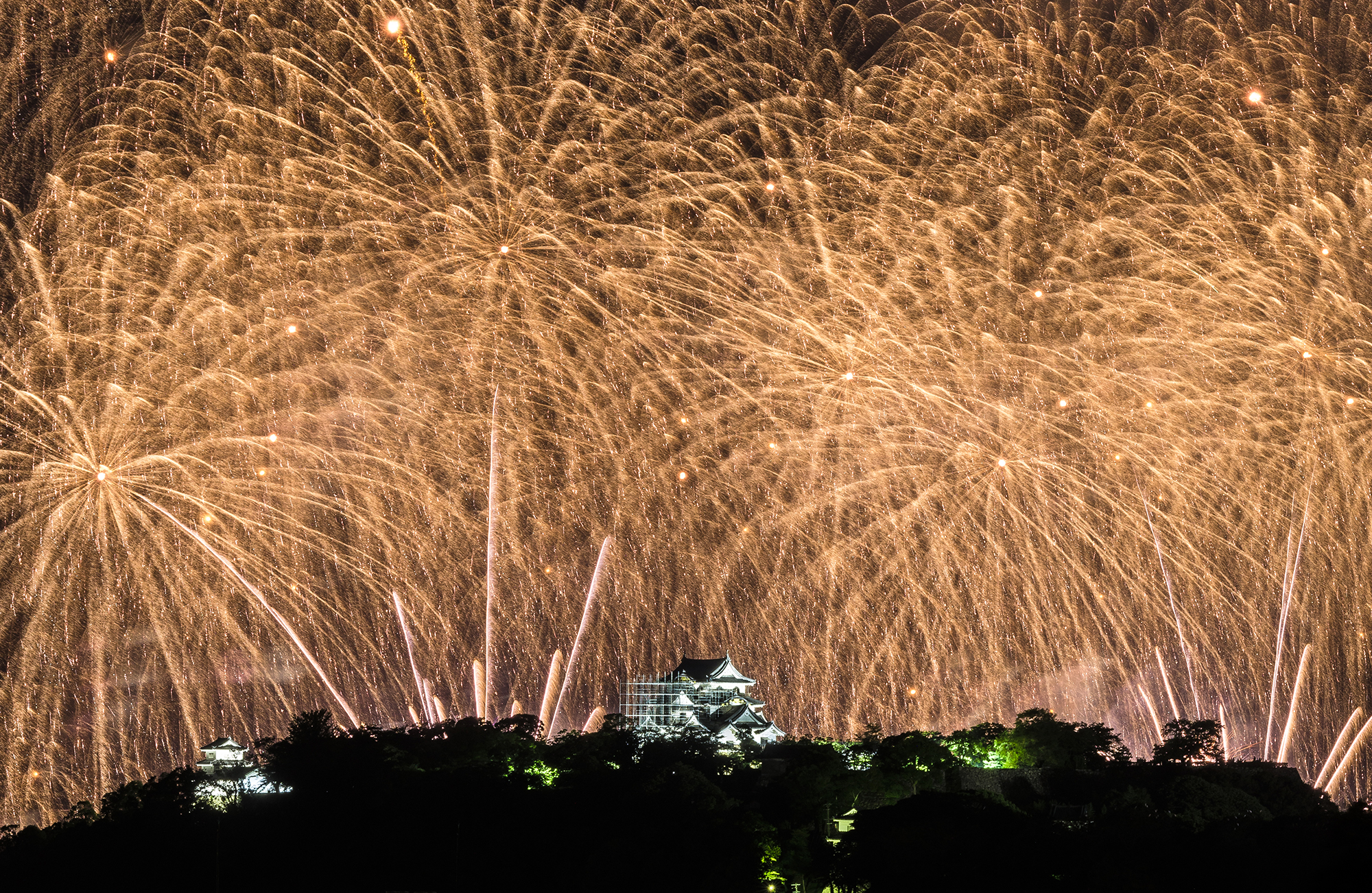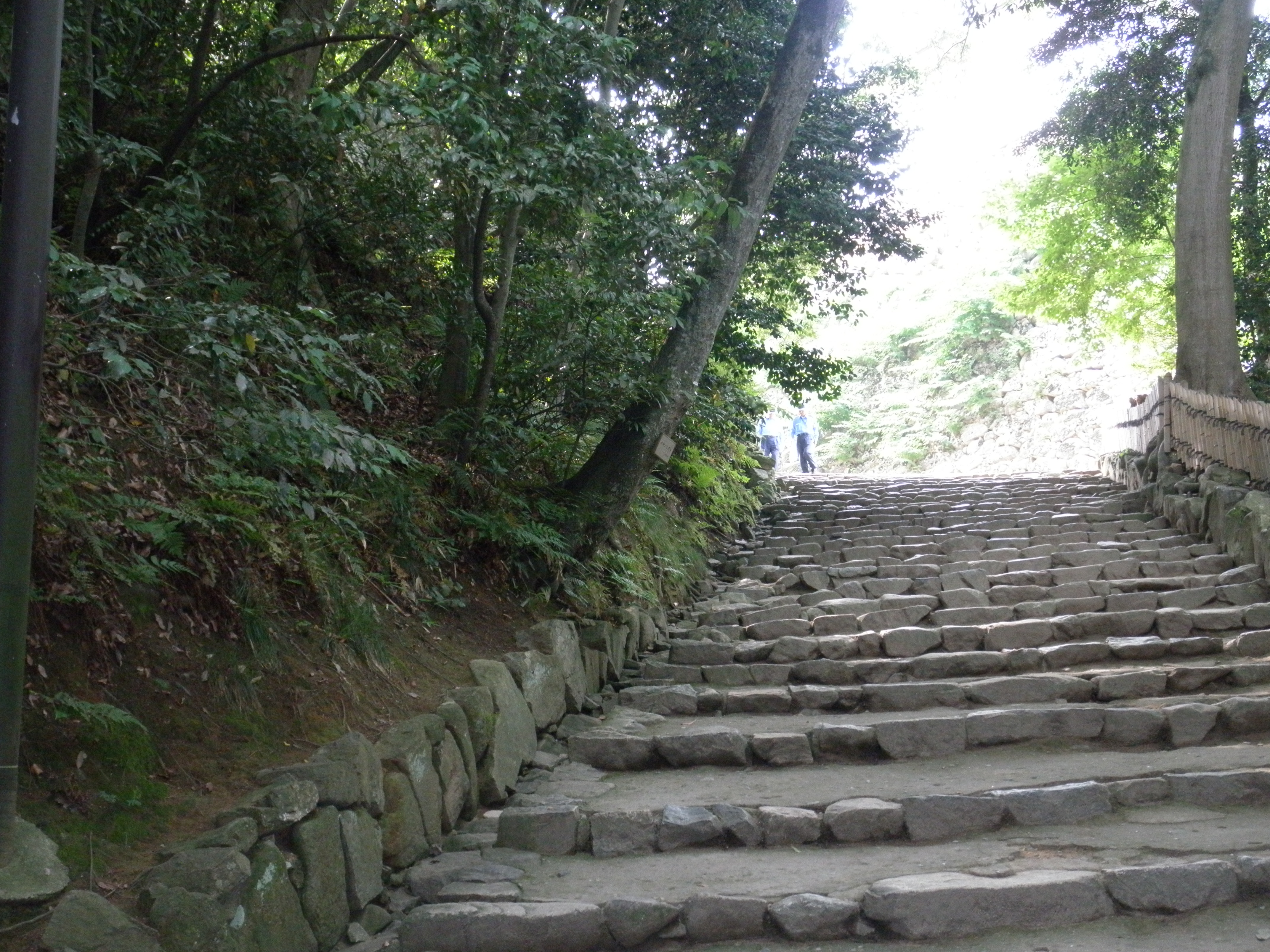 Hikone Castle
Hikone Castle boasts one of only five castle keeps that is listed as a National Treasure in Japan. The castle features impressive architecture and is a well-preserved structure from the Edo period (1603–1867). It was built with dual functions to serve as both a residence for the castle lord and as a strong fortress. It is recognized for its superb military function and design. A collapsible bridge approaches the castle facing the one-of-a-kind Tenbin-yagura Turret, which appears completely symmetrical, reminiscent of a balance scale. When you enter the castle look for the well-camouflaged gun-ports and arrow-ports that are invisible from the outside, and the four hidden chambers inside the castle. Survey the lands from the castle windows and take in the view of Lake Biwa, the largest lake in Japan. You'll probably notice the castle's adorable mascot, Hiko-nyan, on the grounds as well. This white cat proudly bears a samurai helmet styled after those of the Ii clan, who constructed the castle. It is a particularly beautiful place to visit when its cherry trees are blooming over the moat, when the fall leaves are at their peak, and when the trees are illuminated at night.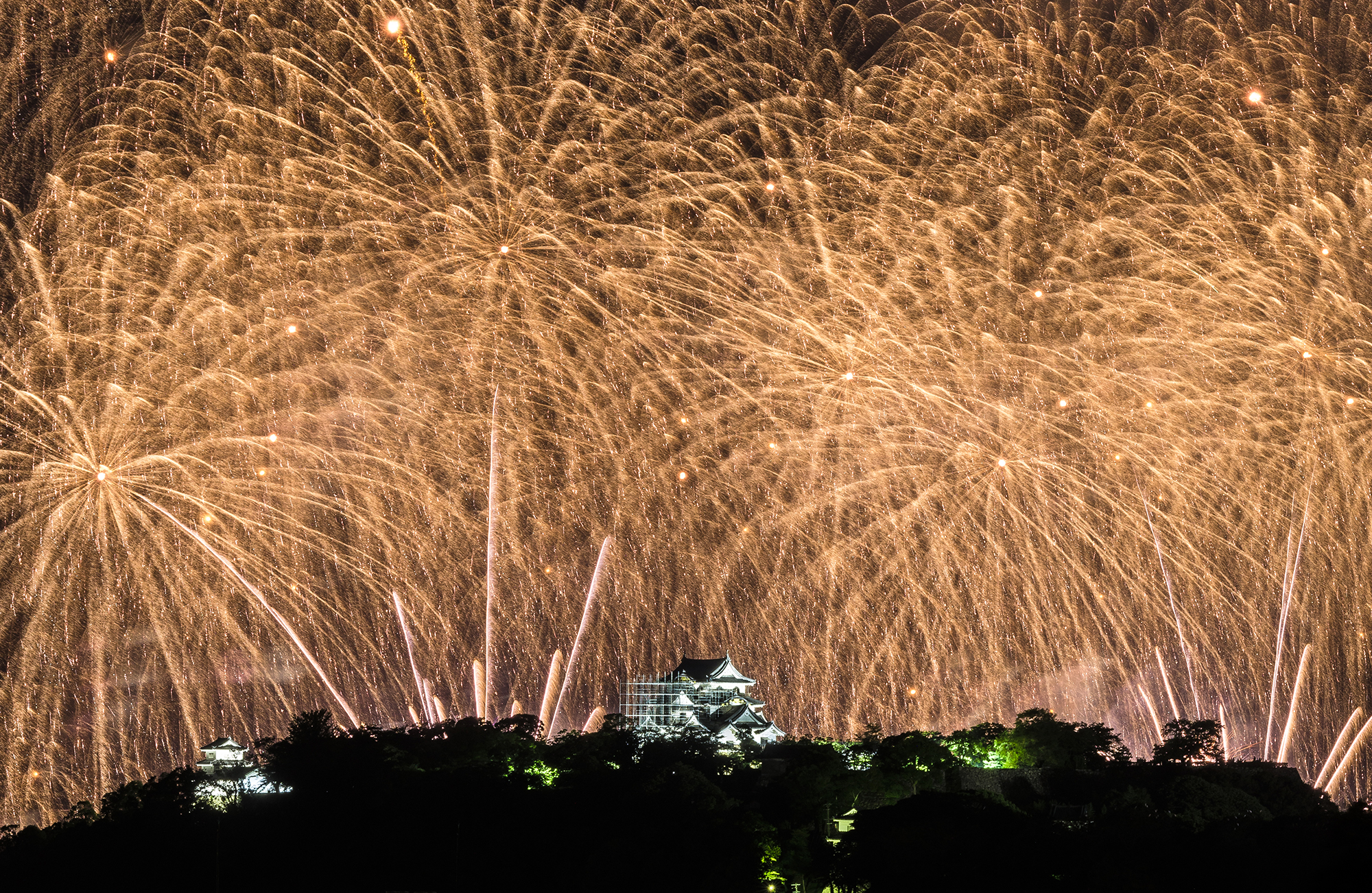 Address

1-1, Konki-cho, Hikone-shi, Shiga prefecture
Site URL
Surrounding area
Tokaido ・Sanyo Main Line
15min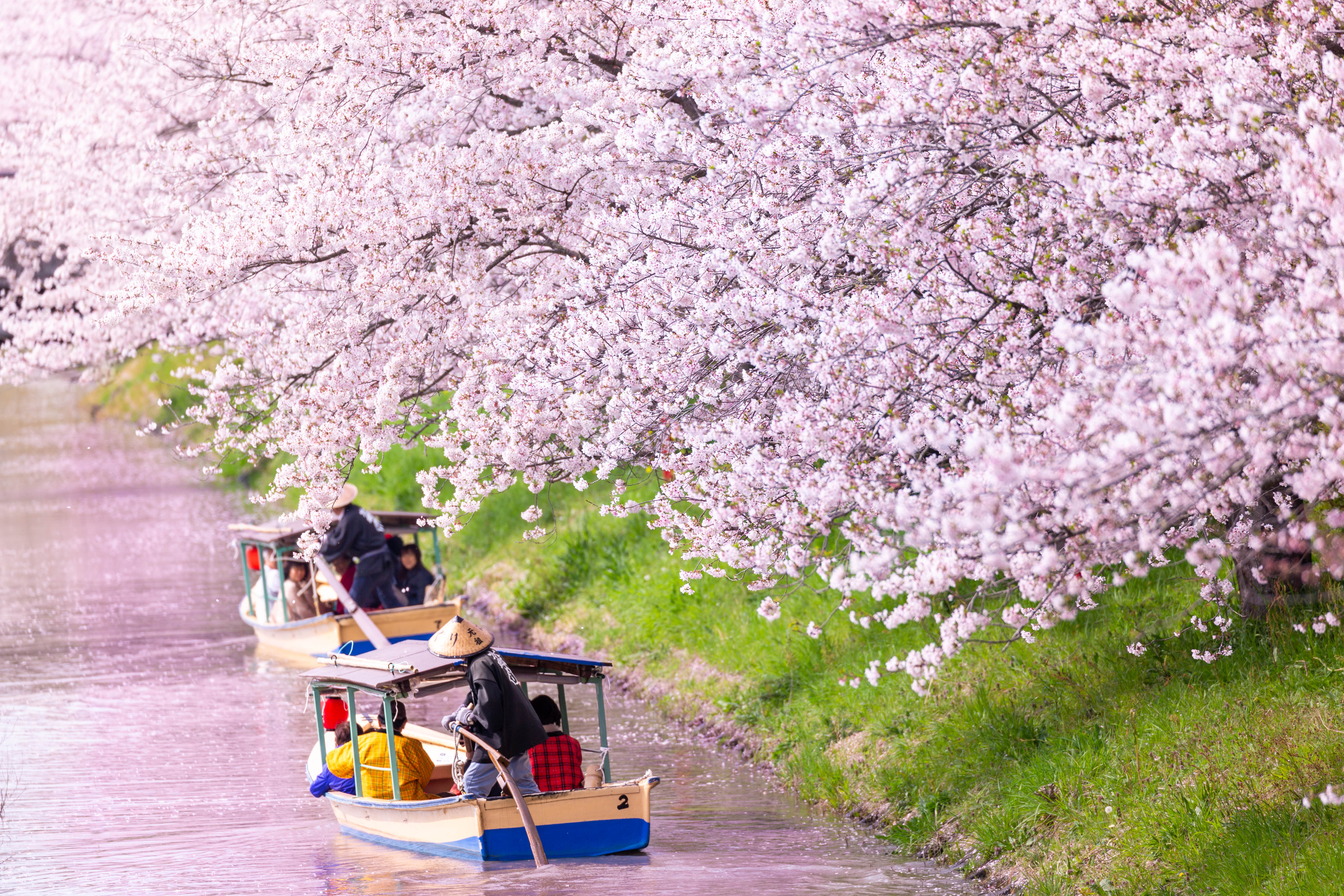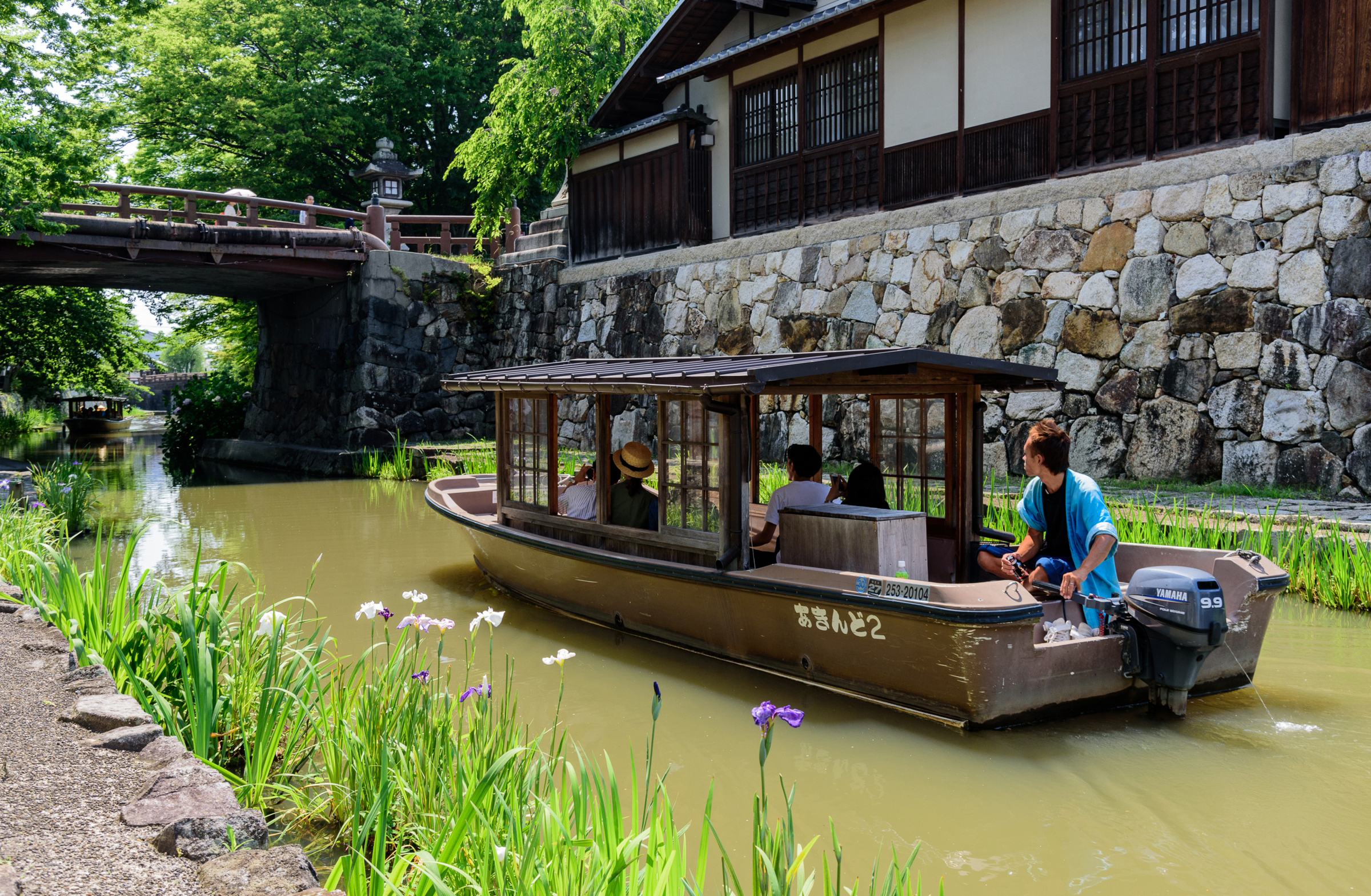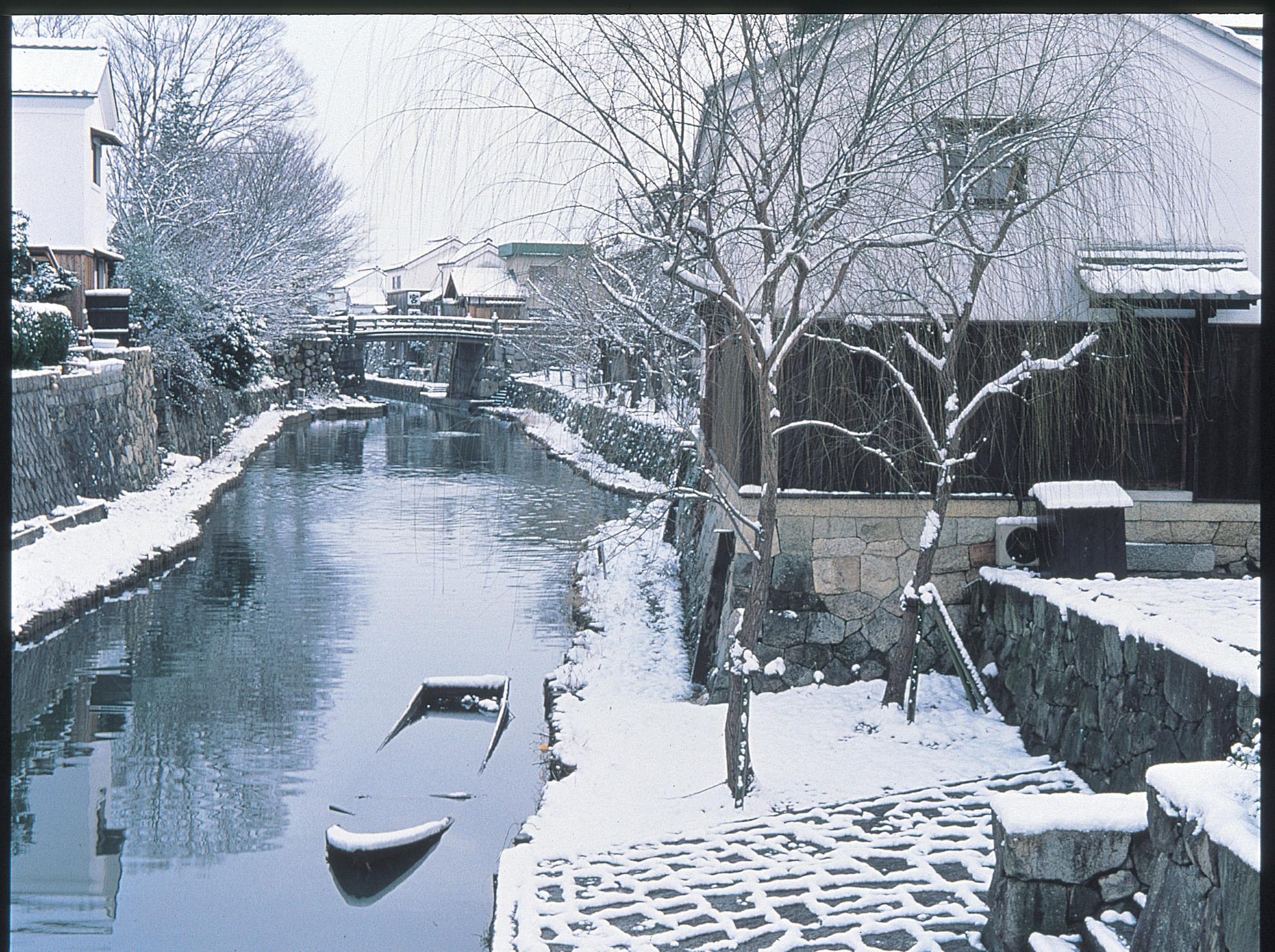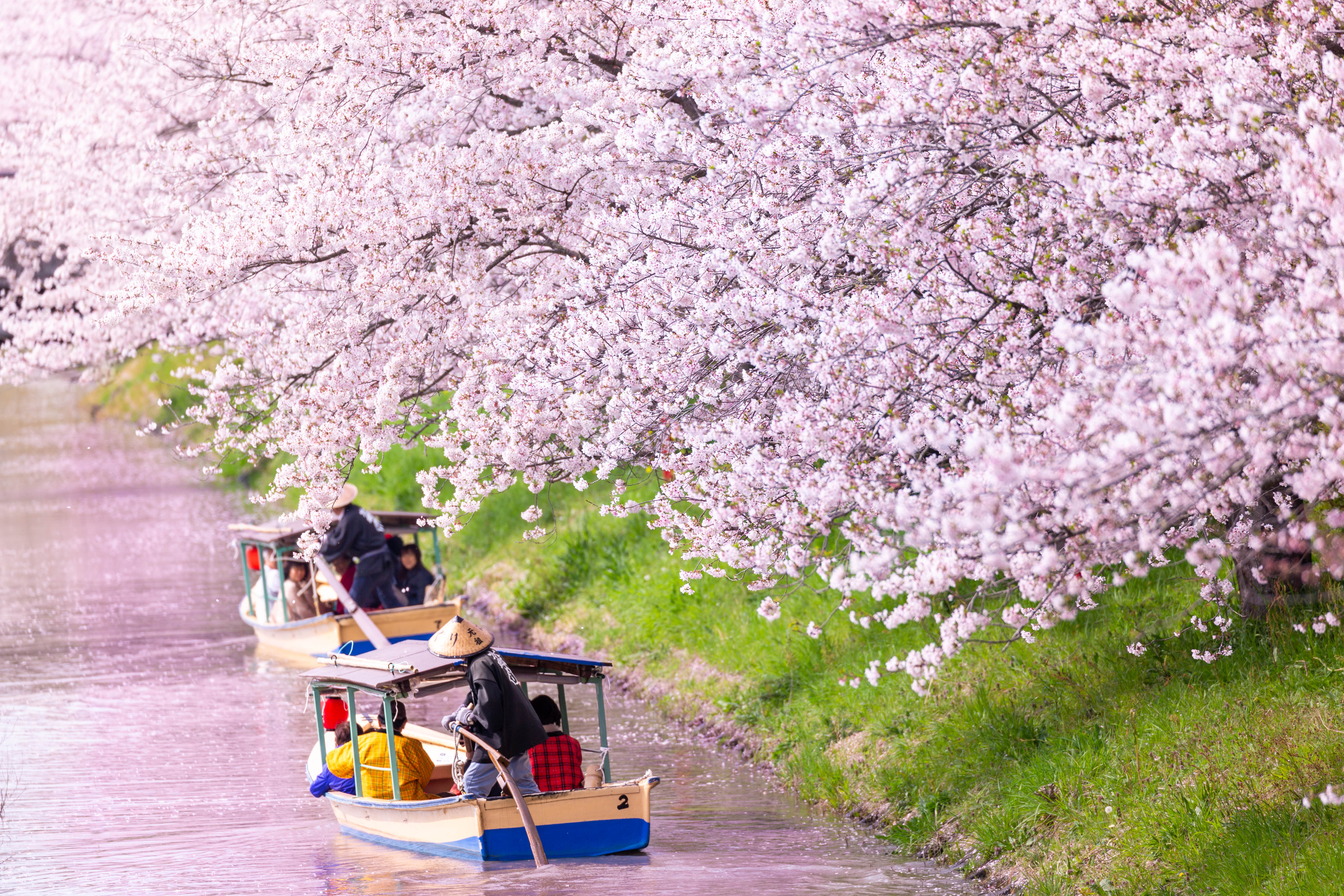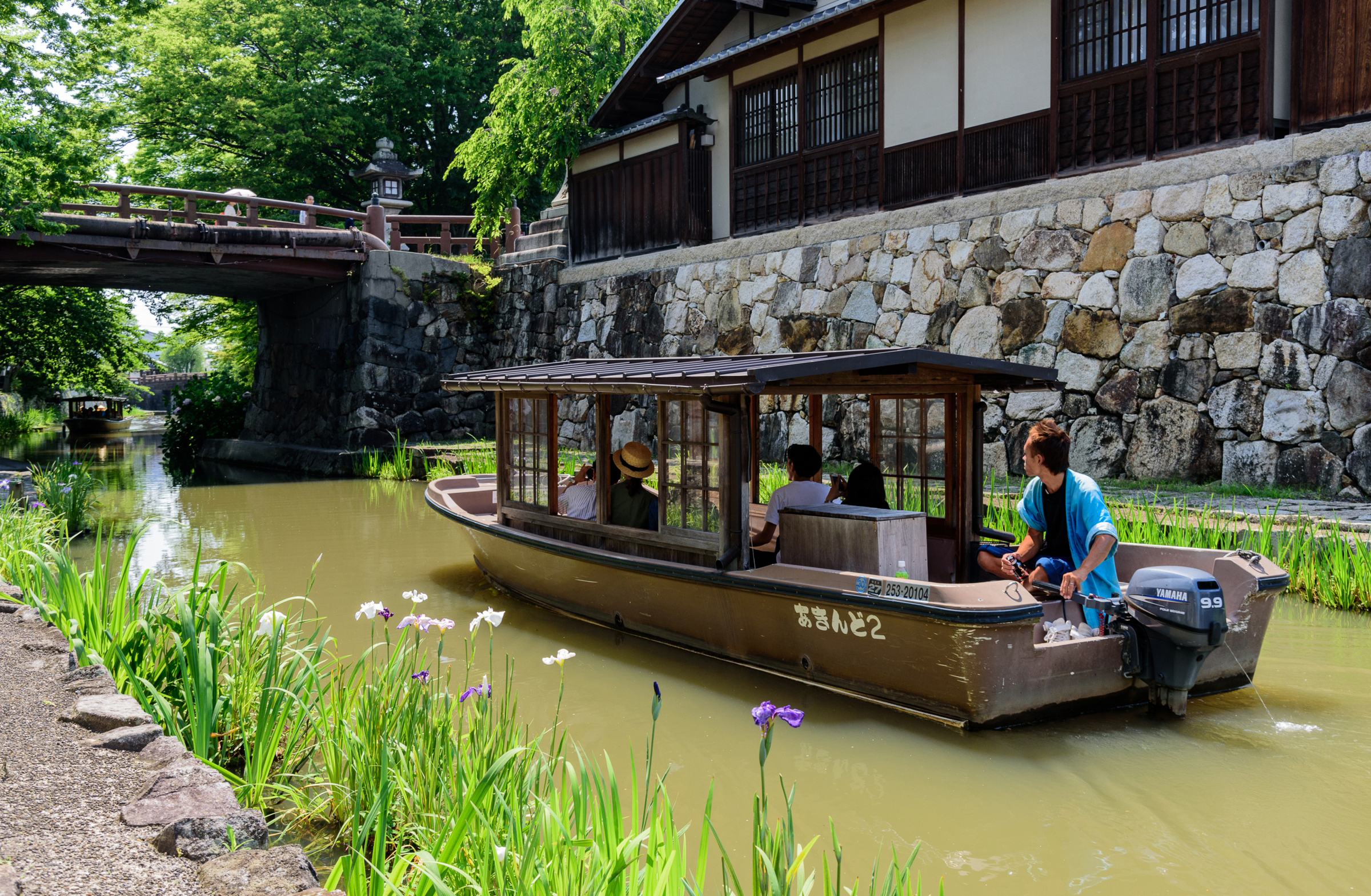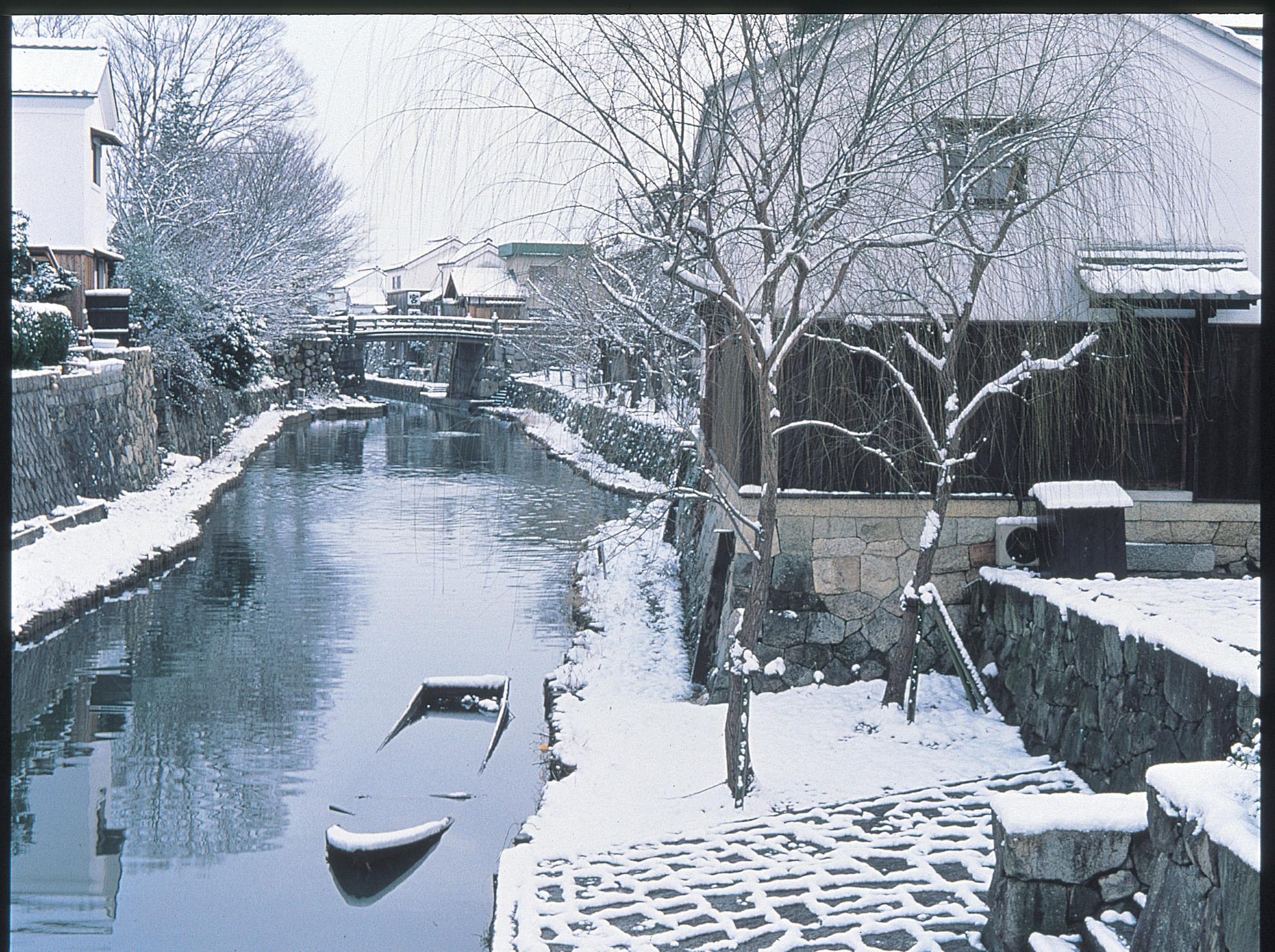 Omihachiman
Along the banks of the great Lake Biwa, Omihachiman was once a bustling center of trade built by wealthy merchants, known as "Omi shonin." Though times have changed, visitors can still experience the town's old fashioned charm by taking boat rides through the Hachiman canal. A waterway that helped connect the old town center to Lake Biwa, the scenery along the canal is a picturesque row of white-walled warehouses and buildings packed closely together. Omihachiman is often used in the film industry for movies that depict "old Japan," thanks to its authentic atmosphere reminiscent of the Edo period. Both Shinmachi-dori and Nagaharacho-dori are lined with former residences of the wealthy Omi shonin merchants. Here one can take in the atmosphere of this once-flourishing town and the carefully preserved styles from the Edo period. Learn about the town's storied past, including the strict division between the commoner and samurai districts. If you dare, plan your visit in March to witness the Omihachiman Sagicho Fire Festival, considered one of the most dangerous in Japan.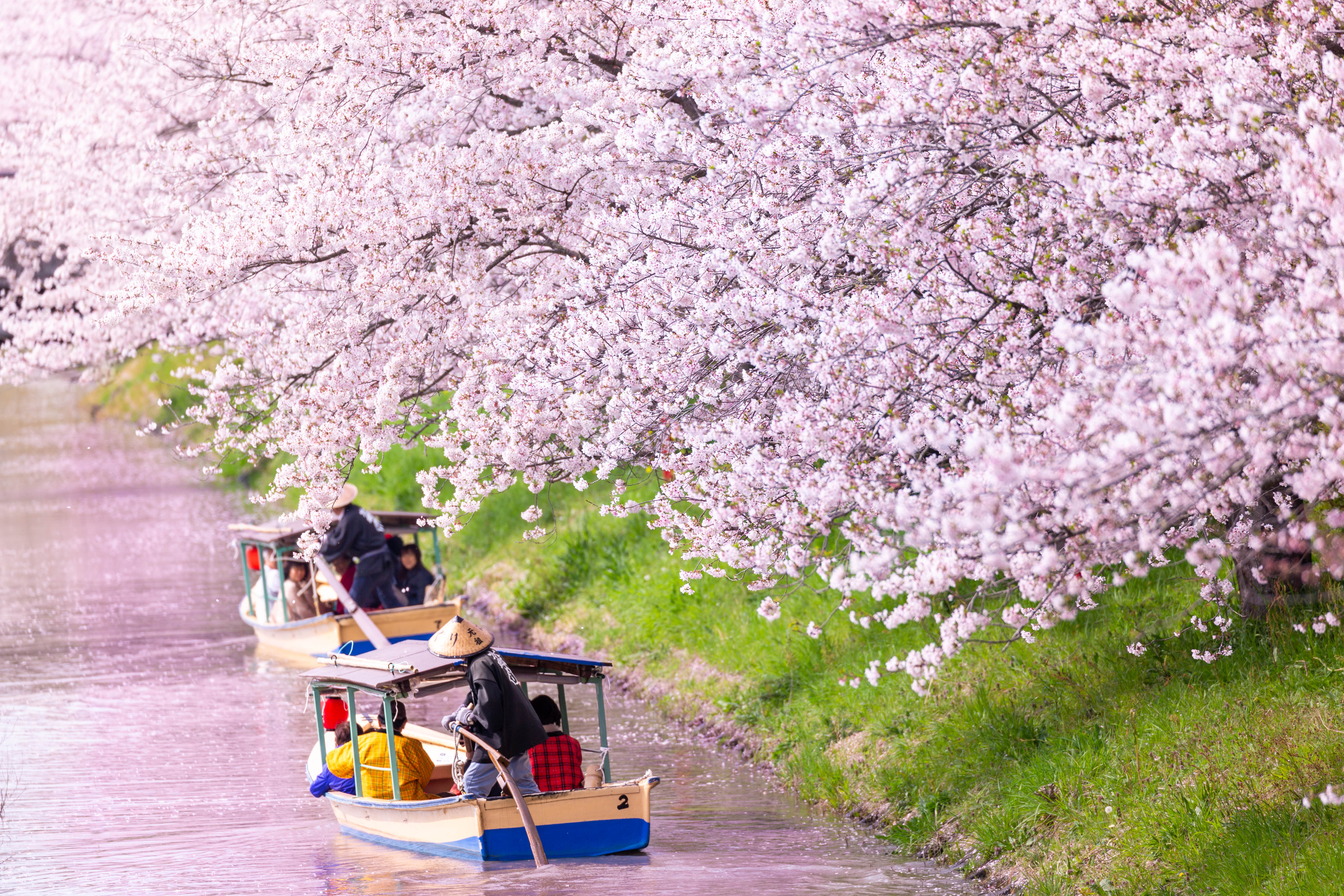 Address

Omihachiman City, Shiga Prefecture
Site URL
Surrounding area