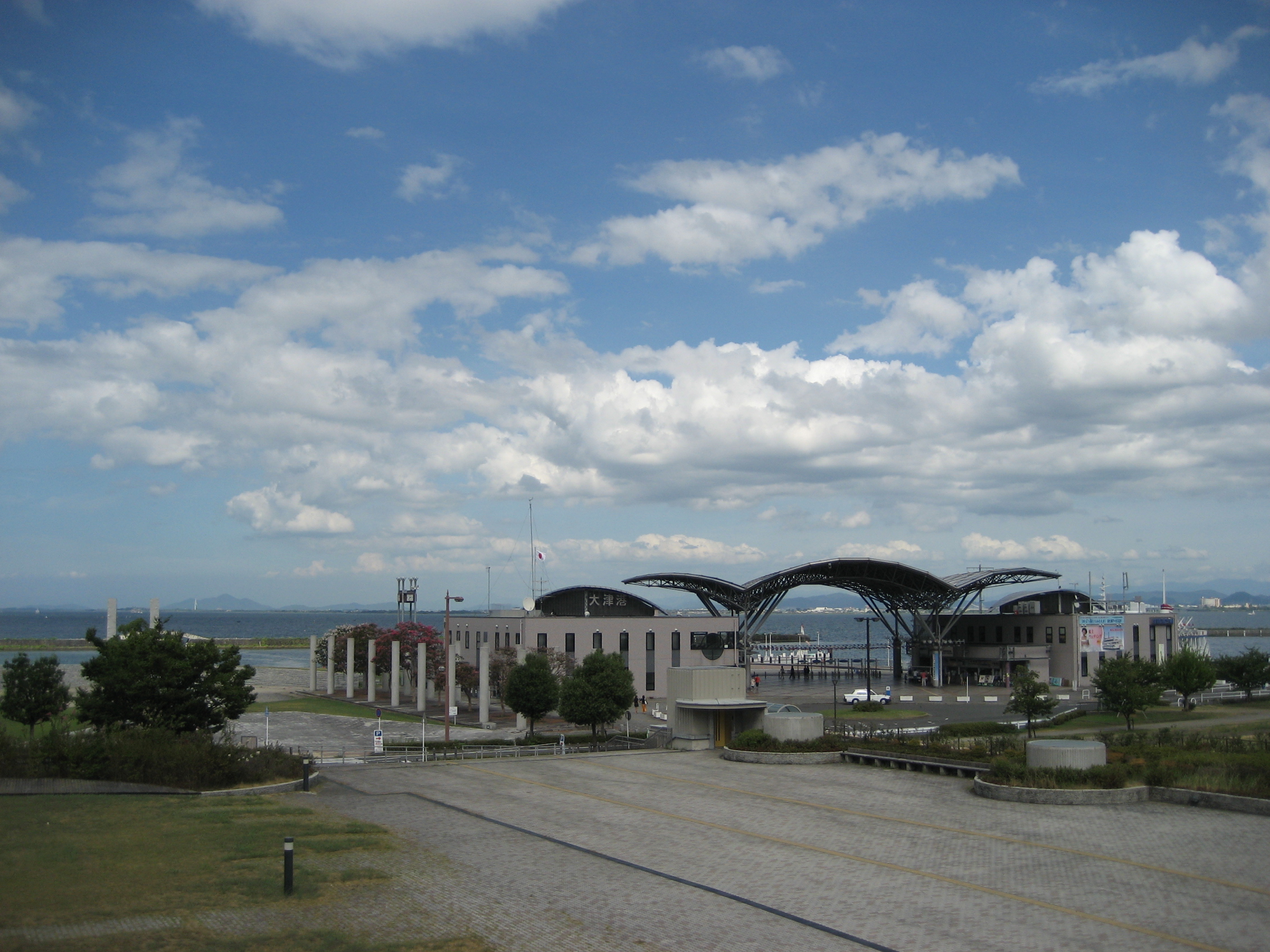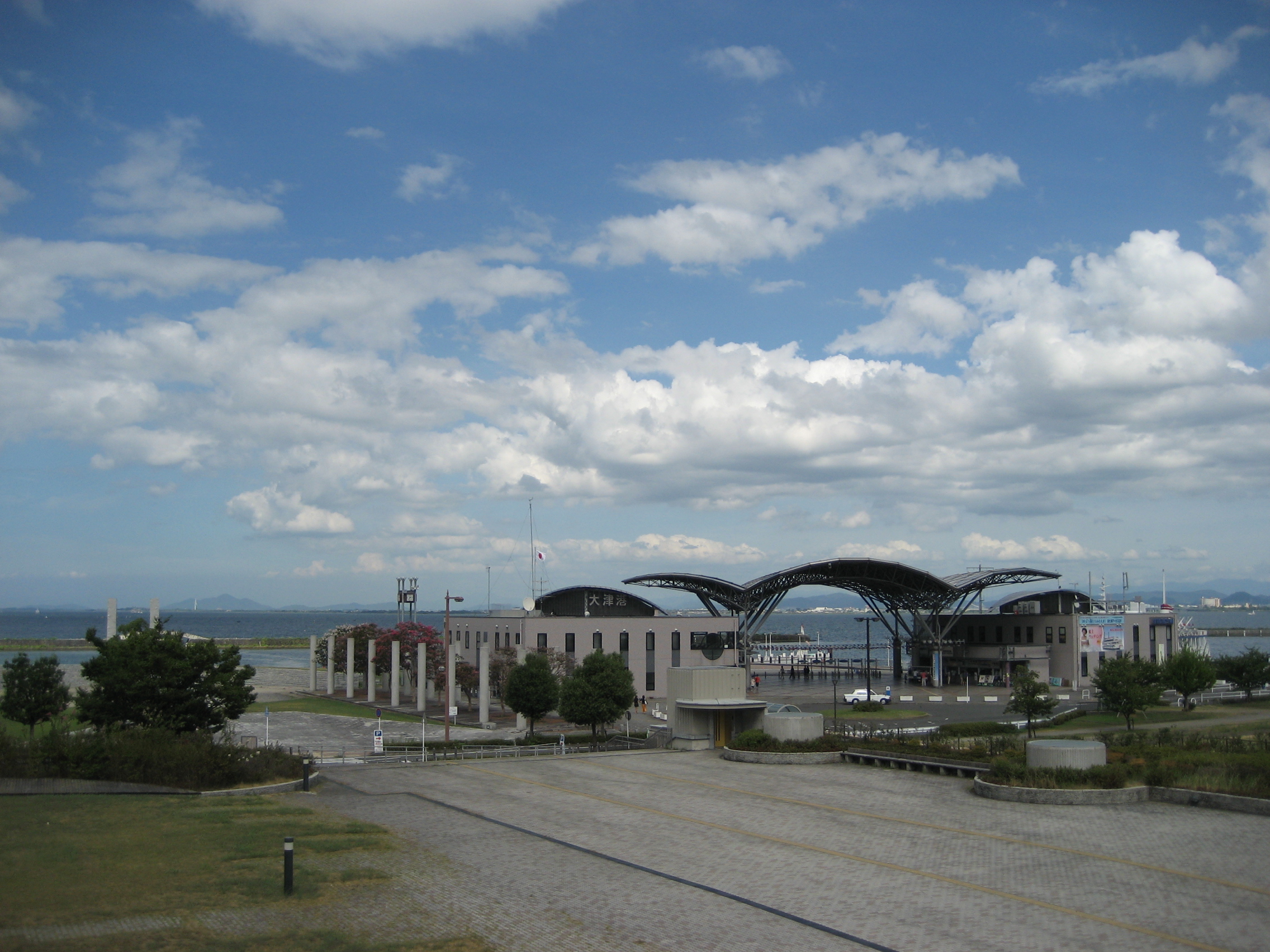 Chikubushima has been a deeply sacred place since ancient time as the location of Hogon-ji Temple, the 30th of the 33 temples on the Saigoku Kannon Pilgrimage. This small island, with a circumference of 2 km, is almost equidistant from Imazu and Nagahama Ports.
The trees that cover the island, most of them conifers, present different beautiful scenery each season. It has many must-see sights, including two National Treasures, Hogonji Temple's Karamon Gate and Tsukubusuma Shrine's Main Hall, as well as Hogonji Temple's Funa Corridor, which is an Important Cultural Property.
Chikubushima is also well known as a "power spot" and the whole island is enveloped in a mystical aura. It attracts many visitors hoping to receive some of that power. The shiawase-negai daruma dolls at Benten shrine, and kawarake-nage at the Ryujin shrine are popular forms of prayer.
*To worship at Chikubushima, in addition to the boat fare, an entrance fee (adults: 400; elementary schoolchildren: 300) is also charged.
Theme

Landscape
shiga
| | |
| --- | --- |
| Website | http://www.biwakokisen.co.jp/ |
| Highlight | Land on Chikubushima, a power spot floating on Lake Biwa. |
| Experience content | Cruise to Chikubushima from Imazu Port or Nagahama Port. |
| Tour style | Free observation |
| Price | Imazu Route: Adults: 2,590; Students: 2,080; Children: 1,300Nagahama Route: Adults: 3,070; Students: 2,450; Children: 1,540Hogonji Temple entrance fee: Adults: 400; children: 300 |
| Payment Method | Cash Credit cards: American Express, Diners Club, JCB, MasterCard, Visa, China UnionPay |
| Acceptable number / Program | Imazu Port: 1?100 people per cruiseNagahama Port: 1?160 people per cruise |
| Publication time Opening Hours | Departure locations differ between regular season and winter season. |
| Time required for Stay , Exprerience | Approx. 2 hours 30 min. |
| Closed | Imazu Port: Operates daily from April to November and on weekends only in winter months.  Nagahama Port: Operates daily from April to November. *Fewer services in winter months |
| Parking Lot | Passenger cars: 30Large vehicles: 10 |
| Receiving target | Individuals Groups Observation/training groups Schools |
| Pamphlet | No pamphlet available*Multilingual (English, Korean, Traditional Chinese, and Thai) website |
| Wi-fi | Free Wi-Fi on board boats |
| Barrier free correspondence | None |
| Reservation(Need / No Needed) | Telephone, fax or online bookings possible |
| Reservation window | TEL:+81-77-524-5000 FAX:+81-77-524-7896 Mail: info@biwakokisen.co.jp |
| Traffic access | Imazu Port: Approx. 5 minutes' walk from the Omi-Imazu Station on the JR Kosei Line.Nagahama Port: Approx. 10 minutes' walk from Nagahama Station on the JR Hokuriku Line. |
| Postal code | 520-0047 |
| Contact address | 5-1-1 Hamaotsu, Otsu City, Shiga Prefecture |
| Contact information | TEL:+81-77-524-5000 FAX:+81-77-524-7896 Mail: info@biwakokisen.co.jp |
| Official website | http://www.biwakokisen.co.jp/ |