The Post Towns of Narai-juku & Tsumago-juku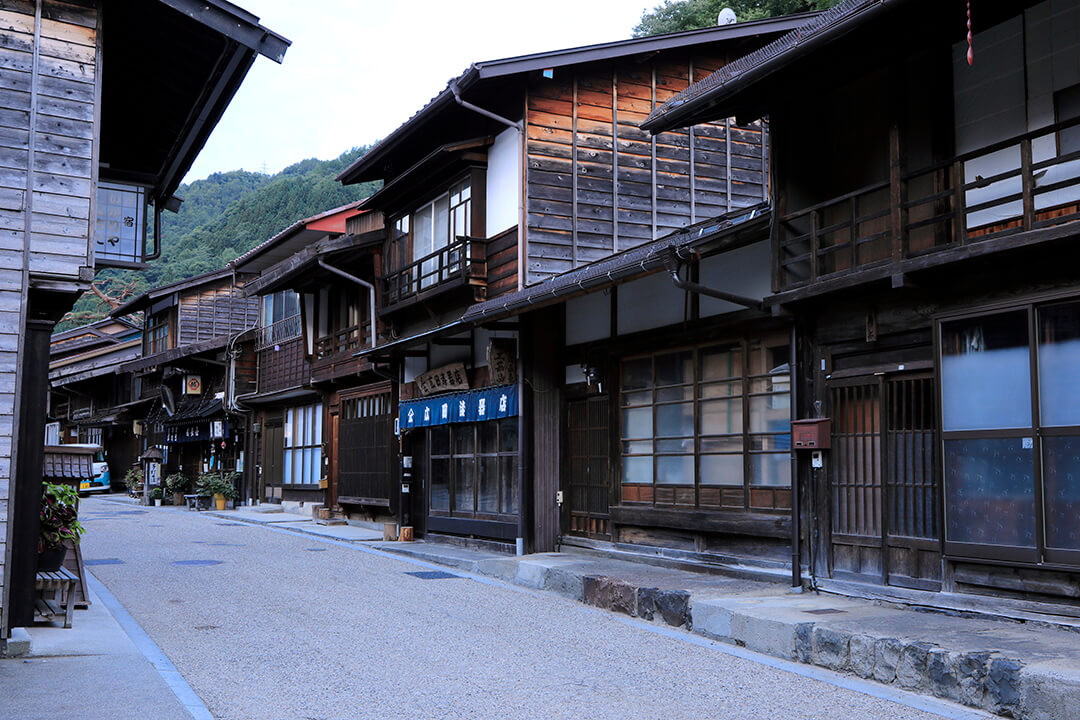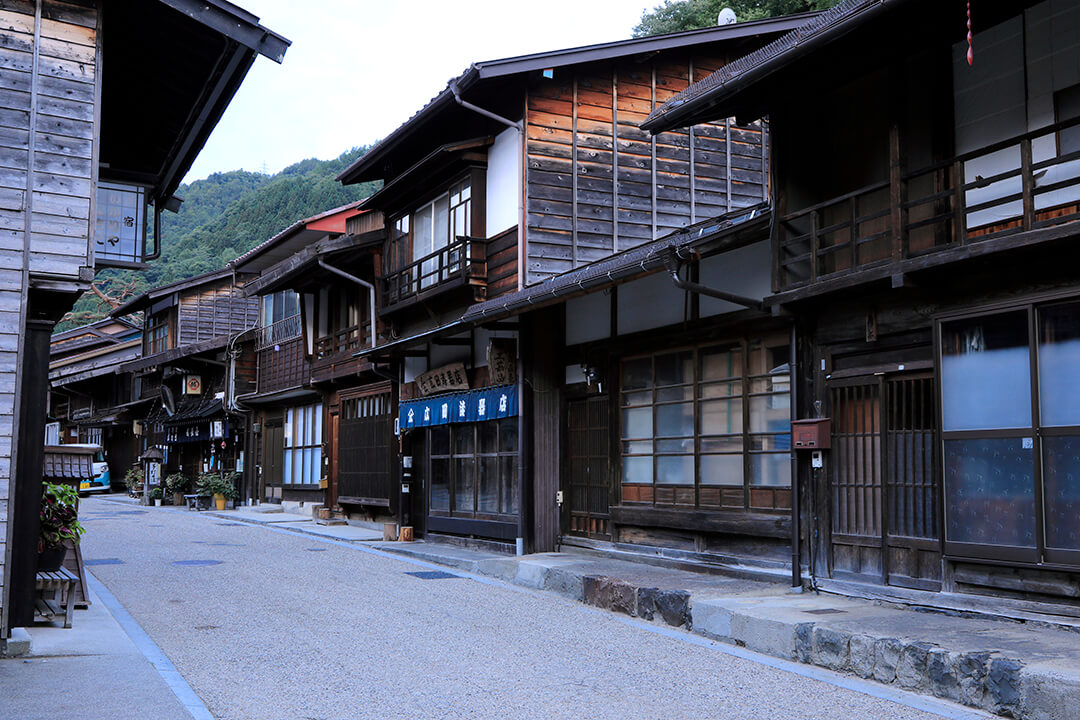 Narai-juku is a well-preserved traditional post town nestled in Nagano's Kiso Valley region. It developed as part of the Nakasendo Trail during the Edo Period (1603–1868), being a natural midpoint for travelers making the journey between Kyoto and Tokyo. Step back in time and explore stone streets lined with quaint wooden shops and restaurants, with two preserved residences—the Nakamura Residence and Kamitoiya Shiryokan—also available to enter for a small fee. Narai-juku also became a center for Kiso lacquerware (Kiso shikki), thanks to favorable climate and abundance of local timber, and made famous by the neighboring town of Kiso-Hirasawa.
Further to the south you'll find another post town example along the Nakasendo Trail at Tsumago-juku. Although smaller in size, Tsumago is considered one of the best preserved post towns in Japan. The feeling of the Edo Period is faithfully captured here, where cars are prohibited, cabling largely concealed, and the soft glow of traditional lamps light the street as evening approaches. Unlike Narai-juku, the main inns (Honjin and Wakihonjin) are still maintained and can be visited. Nearby Tsumago, you can also find craftspeople dedicated to Nagiso Rokuro Zaiku, famed for its handmade woodwork and unique method of wood turning.
Tsumago also offers accessible and well-maintained hiking trails that connect with Magome as part of the Magome-Tsumago Trail and offers a unique way to experience the Nakasendo Trail in a couple of hours.
Theme

Life / Culture
Nagano
Traffic access
Narai-juku: 3 minutes on foot from JR Narai Station
Tsumago-juku: 10 minutes by bus from JR Nagiso Station
Contact address
Narai-juku: Narai, Shiojiri-shi, Nagano
Tsumago-juku: Agatsuma, Nagiso-machi, Kiso-gun, Nagano
Official website
https://www.naraijuku.com/
Official website
https://tsumago.jp/