SUP (Stand Up Paddleboard)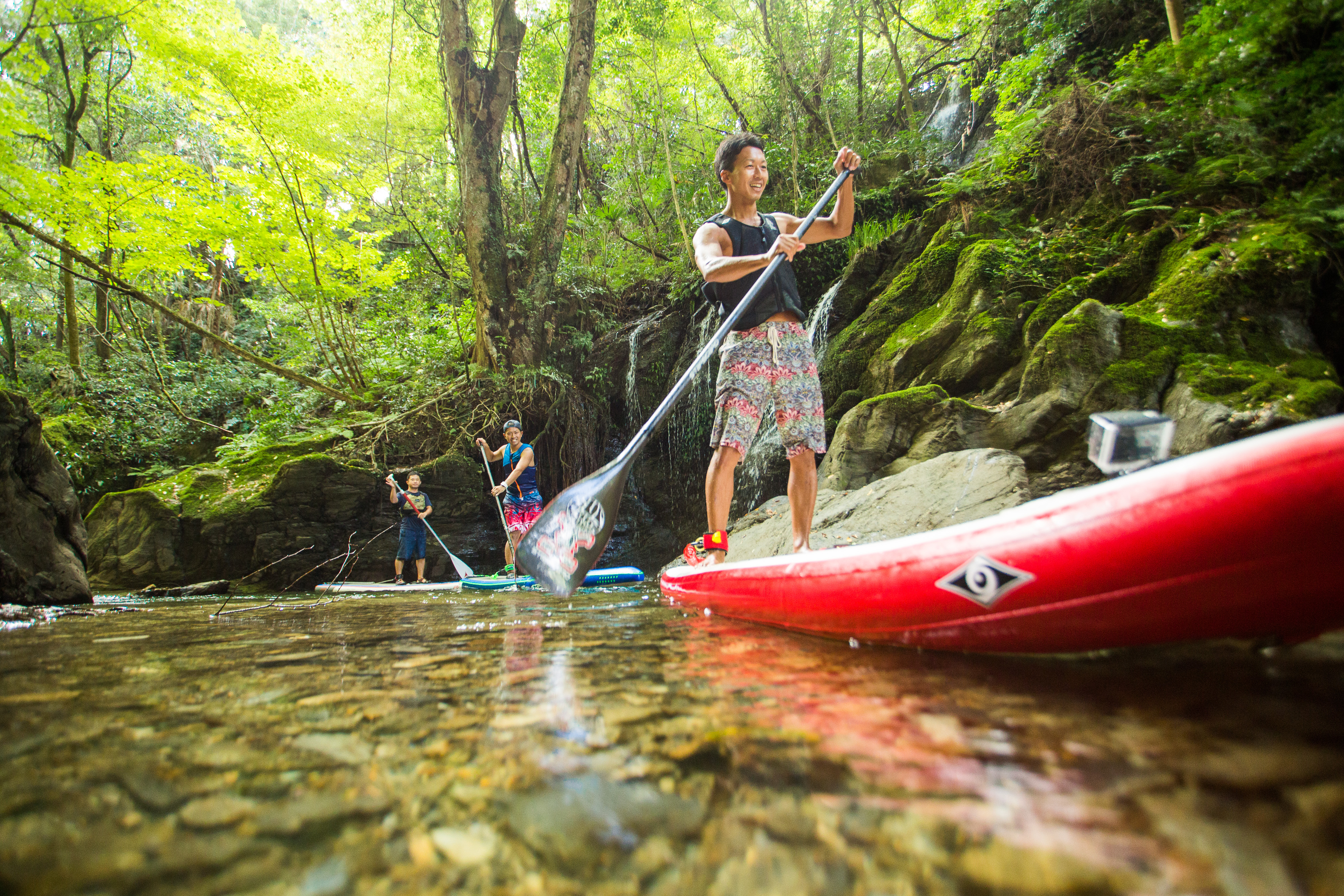 [For Beginners and Families! SUP 2-hour Lesson]
A guide will safely teach you how to stand up paddleboard in the Oku-Ise Dam Lake on the Miyagawa River, a clear river running through the UNESCO Eco Park (Biosphere Reserves). The outdoor activity is done on a calm lake surface, so beginners and inexperienced paddlers can feel at ease. Lessons are conducted for 2 or more persons. Experience time: 2 hours. Activity cost: starting at 5,000 yen.
[Crystal-clear water! SUP One-Day Clear Stream Tour]
Stroll amongst the waterfalls and tributaries of midstream Miyagawa River, and enjoy the best clear river in Japan. The guide will give you lessons before the tour, so inexperienced SUP paddlers can join as well. Experience time: 4 and a half hours. Activity cost: starting at 9,800 yen.
Theme

Activity
mie
| | |
| --- | --- |
| Website | https://verde-odai.co.jp/en/ |
| Highlight | A new activity to stand up an a surf board and paddle on Lake Oku-Ise |
| Experience content | (1) SUP lesson (2 hours) and (2) SUP tour (4 and a half hours) available |
| Tour style | Guided |
| Price | (1) SUP lesson: 5,000 yen (5,500 yen during peak season, summer holidays) Participants aged under 10 will ride with their guardians (2,500 yen, 3,000 yen in the peak season)(2) SUP tour: 4 and a half hours, 9,800 yen (11,000 yen during peak season, summer holidays) |
| Payment Method | Cash Credit Card: American Express / Diners / JCB / MasterCard / Visa |
| Acceptable number / Program | 14 people / day28 people / day |
| Publication time Opening Hours | (1) SUP lesson10:00 to 12:0013:30 to 15:30(2) SUP tour9:30 to 15:00 |
| Time required for Stay , Exprerience | 2 hours |
| Closed | Every Tuesday. Open every day during summer holidays. |
| Parking Lot | Standard cars / 20 spacesLarge-sized vehicles / 2 spaces |
| Merchandise Availability / Food Availability | No |
| Receiving target | Individuals Groups |
| Pamphlet | Interpreters, tour guides/ Available |
| Wi-fi | No |
| Barrier free correspondence | No |
| Reservation(Need / No Needed) | Reservations required via website |
| Reservation window | TEL: +81-80-4840-7315 |
| Traffic access | From Kintetsu Matsusaka Station, take the JR Kisei Main line to Misedani Station. |
| Postal code | 519-2501 |
| Contact address | Shimomate 308, Odai Town, Taki County, Mie Prefecture |
| Contact information | TEL:+81-80-4840-7315 Mail:info@verde-odai.co.jp |
| Official website | https://verde-odai.co.jp/en/ |