Eiheiji Temple Zazen / Shakyo Experience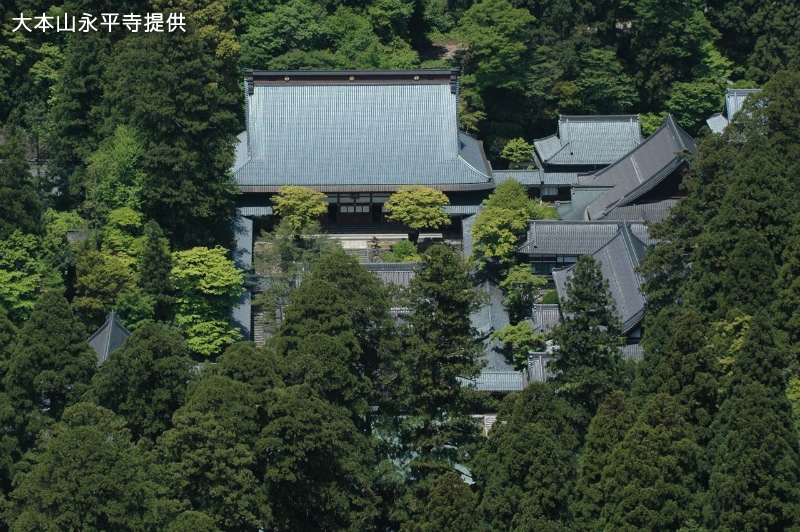 This is the head temple of the Soto sect established in 1244 by the Soto sect founder, Dogen Zenji. Seventy-some large and small buildings are lined up in this deep mountain valley surrounded by mountains in all directions. Even at present, ascetic monks called "Unsui" undergo ascetic training which begins early in the morning with zazen (seated meditation), performing religious services and chores around the temple etc.
Visitors to the temple can experience zazen and shakyo in the dignified atmosphere of the Eiheiji Temple grounds. Why not reflect upon yourself with a calm and peaceful mind, away from the daily hustle and bustle.
Theme

Life / Culture
fukui
| | |
| --- | --- |
| Website | http://www.eiheiji.jp/webapps/www/event/detail.jsp?id=476 |
| Highlight | You can experience zazen and shakyo at Daihonzan Eiheiji Temple. |
| Experience content | You can experience zazen and shakyo at Eiheiji Temple. Forget the bustle of day to day life, take a moment to let your mind relax and return to a calm state. |
| Tour style | Self-guided |
| Price | Zazen experience: 500 yen per personShakyo experience: 1,000 yen per person |
| Payment Method | Cash |
| Publication time Opening Hours | [Visiting hours] 8:30 to 16:30 (November to April), 8:30 to 17:00 (May to October) |
| Time required for Stay , Exprerience | Both Zazen and Shakyo takes about 1 hour |
| Closed | In some cases the temple may be unable to accommodate your requested dates and times, due to Eiheiji Temple events, etc. |
| Parking Lot | There is a public car park in front of the temple. Car park No. 1: Approx. 50 spacesCar park No. 2: Approx. 60 spacesCar park No. 3: Approx. 70 spacesLarge buses can be parked in all car parks. |
| Merchandise Availability / Food Availability | No |
| Receiving target | Individuals Groups Observation and training groups Schools * Open to members of the industry |
| Pamphlet | English, Chinese (Simplified), Chinese (Traditional) and KoreanInterpreters, tour guides: please inquire |
| Wi-fi | No |
| Barrier free correspondence | Yes |
| Reservation(Need / No Needed) | Apply by phone to Daihonzan Eiheiji Temple general reception |
| Reservation window | TEL: +81-776-63-3102 |
| Traffic access | Approx. 30 minutes on Eiheiji Liner (direct bus service) from Fukui Station |
| Postal code | 910-1228 |
| Contact address | Shihi 5-15, Eiheiji Town , Yoshida County, Fukui Prefecture |
| Contact information | TEL:+81-776-63-3102 |
| Official website | http://www.eiheiji.jp/webapps/www/event/detail.jsp?id=476 |