Mishima Taisha Shrine Formal Worship Tour guided by a Shinto priest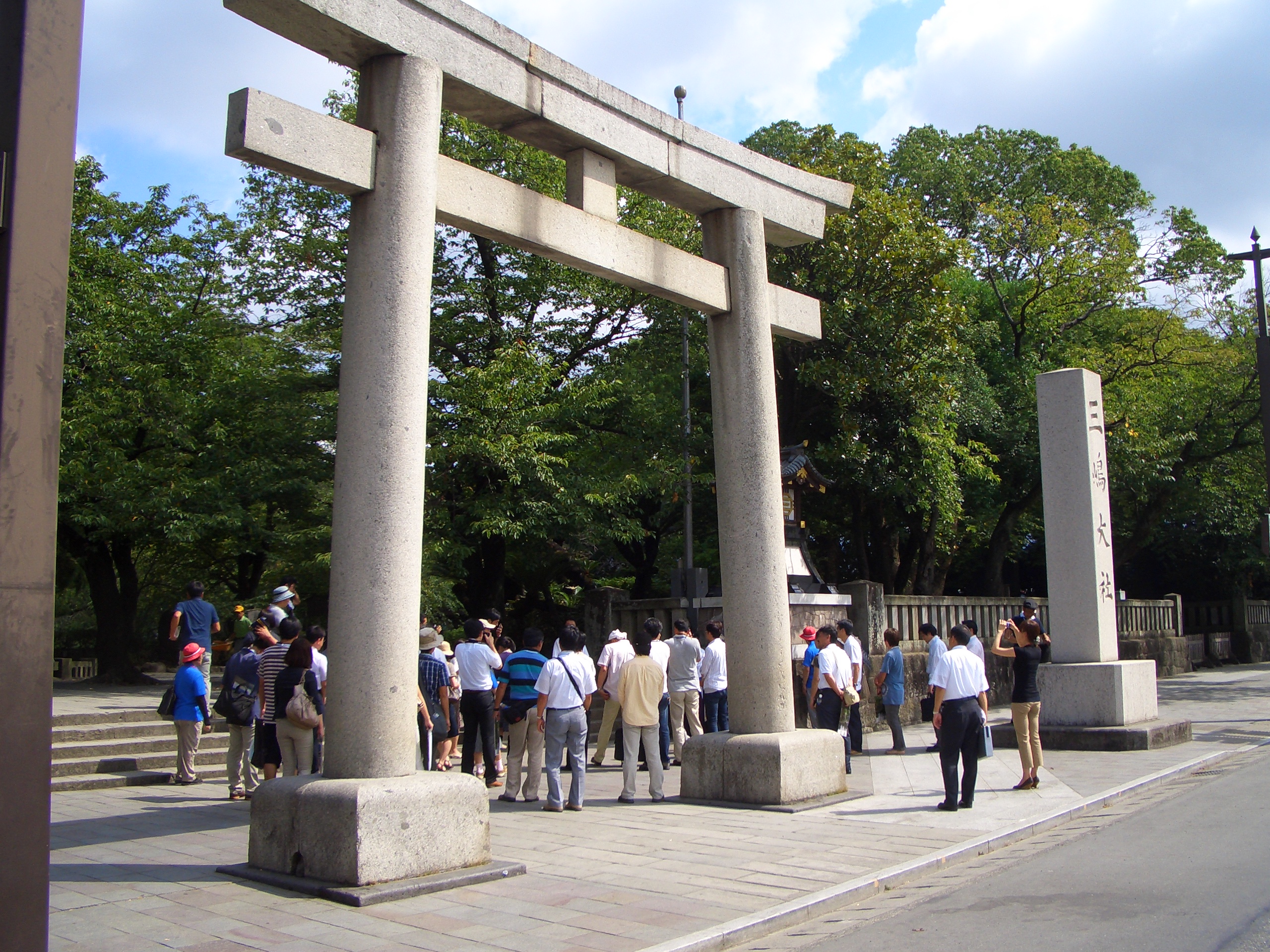 A Shinto priest will guide you through Mishima Taisha Shrine, Ichinomiya (shrine of highest rank) in Izu Province, while explaining the history of the shrine and how to worship. After receiving a prayer service and purification, you will view building carvings at the back of the main shrine where general visitors are not admitted.
Mishima Taisha Shrine is the shrine where Minamoto no Yoritomo, who was banished to Izu, visited every day for a hundred days, to pray for the revival of the Genji clan. It is said that even after the Kamakura shogunate government was established, he visited and worshiped at the three shrines, namely Mishima Taisha Shrine, Hakone-jinja Shrine and Izusan-jinja Shrine in Atami.
The shrine is often visited by hanami tour buses coming to admire the shidare-zakura planted on the shrine premises and bank of the shrine pond on its south side with oshima-zakura and mishima-zakura planted along the approach to the main shrine.
Theme

Life / Culture
shizuoka
| | |
| --- | --- |
| Website | https://www.anta-net.com/tour_contents.php?sh=220000005 |
| Highlight | A "learn and worship Shinto shrine tour," in which a Mishima Taisha Shrine Shinto priest guides you and explain about etiquette and history |
| Experience content | The Mishima Taisha Shrine Shinto priests will provide you with kind and careful instructions on how to walk the approach to a Shinto shrine, procedures of temizu purification and so on. What's more, after a formal worship and purification at the main shrine, the tour will take you around the shrine precincts where general visitors are not admitted. Free admission to the treasure museum (Homotsukan) |
| Tour style | Guided |
| Price | Adults: 1,000 yen / Junior high school students: 1,000 yen / Elementary school students: 1,000 yen |
| Payment Method | Cash |
| Acceptable number / Program | About 5 to 45 people at a time |
| Publication time Opening Hours | 9:00*Last admission at 16:00 |
| Time required for Stay , Exprerience | Approx. 60 minutes |
| Closed | There may be days or times when this tour is not available due to annual festivals / Shinto rituals, etc. |
| Parking Lot | Large-sized vehicles: 13 spacesStandard cars: 55 spaces |
| Merchandise Availability / Food Availability | Yes |
| Receiving target | Individuals / Groups / Observation and training groups / Schools |
| Pamphlet | No |
| Wi-fi | Available around the treasure museum (Homotsukan) in Mishima Taisha Shrine(Name: MISHIMA FREE Wi-Fi) |
| Barrier free correspondence | No |
| Reservation(Need / No Needed) | Reservation required by Fax at least 10 days in advance |
| Reservation window | FAX: +81-55-971-8882 |
| Traffic access | Walk for approx. 15 minutes from "Mishima Station" on the Tokaido Line, JR Tokaido Shinkansen |
| Postal code | 411-0036 |
| Contact address | Ichiban-cho 2-29, Mishima City, Shizuoka Prefecture |
| Contact information | TEL:+81-55-971-5000 FAX:+81-55-971-8882 Mail:info@mishima-kankou.com |
| Official website | http://www.mishima-kankou.com/ |