Flying fish-catching experience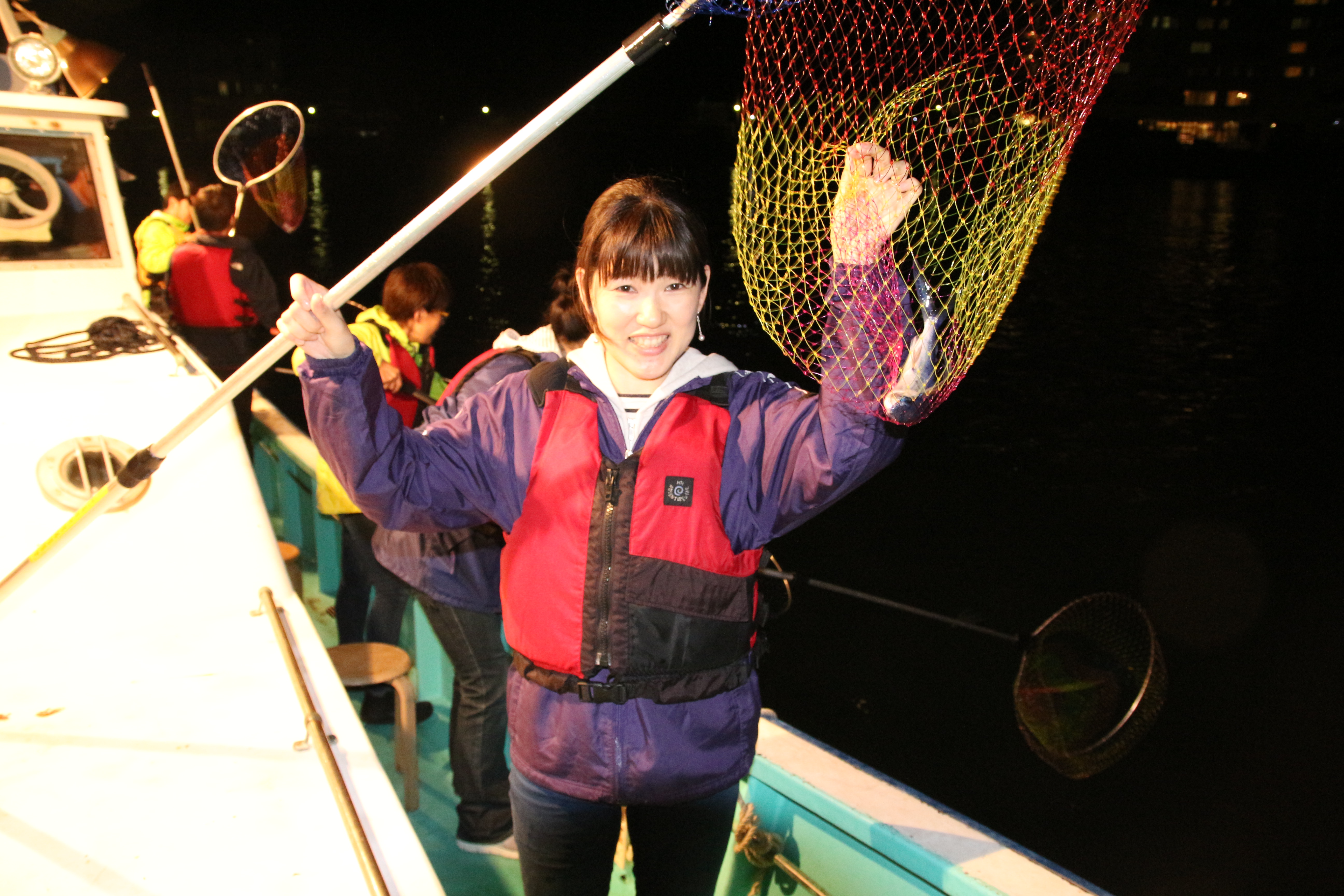 Modern people have few opportunities to ride fishing boats, and as far as opportunities to ride fishing boats at night are concerned, to say there is no chance at all would be no understatement. Riding on a fishing boat and catching fish is an precious experience, even from the viewpoint of appreciating food. In the past, the flying fish fishing was a business in Toi, however it has become difficult due to the sudden jump in fuel cost in recent years. The tour is conducted to have many people experience the traditional fishing that has been handed down since ancient times and to publicize the tradition of Toi Onsen far and wide.
The tour participants will take a maximum of 4 separate boats to a spot less than 1 km off-shore from the harbor, turning on the fish-luring lights, and using the flying fish's trait of gathering around light, you catch the fish that come close to the boat with nets.
You can experience the pleasure of catching the flying fish swimming around the vast sea, just like catching goldfish.
Theme

Activity
shizuoka
| | |
| --- | --- |
| Website | http://www.toi-annai.com/event/index.html |
| Highlight | Scoop up the flying fish gathering around the light of the boats with a big colorful net. |
| Experience content | You can take the flying fish you scoop up home. Net, container and water included |
| Tour style | Guided |
| Price | Adults: 3000 yen / Children: 1,000 yen |
| Payment Method | Cash |
| Acceptable number / Program | 40 people |
| Publication time Opening Hours | From 19:30 to 21:30 |
| Time required for Stay , Exprerience | 3 hours |
| Receiving target | Individuals |
| Reservation(Need / No Needed) | Reservation required |
| Reservation window | TEL: +81-558-98-0523 |
| Traffic access | 50 minutes by bus from Shuzenji on the Izu Hakone Railway |
| Postal code | 410-3302 |
| Contact address | Toi 670-2, Izu City, Shizuoka Prefecture |
| Contact information | TEL:+81-558-98-1212 FAX:+81-558-98-2050 |
| Official website | http://www.toi-annai.com |