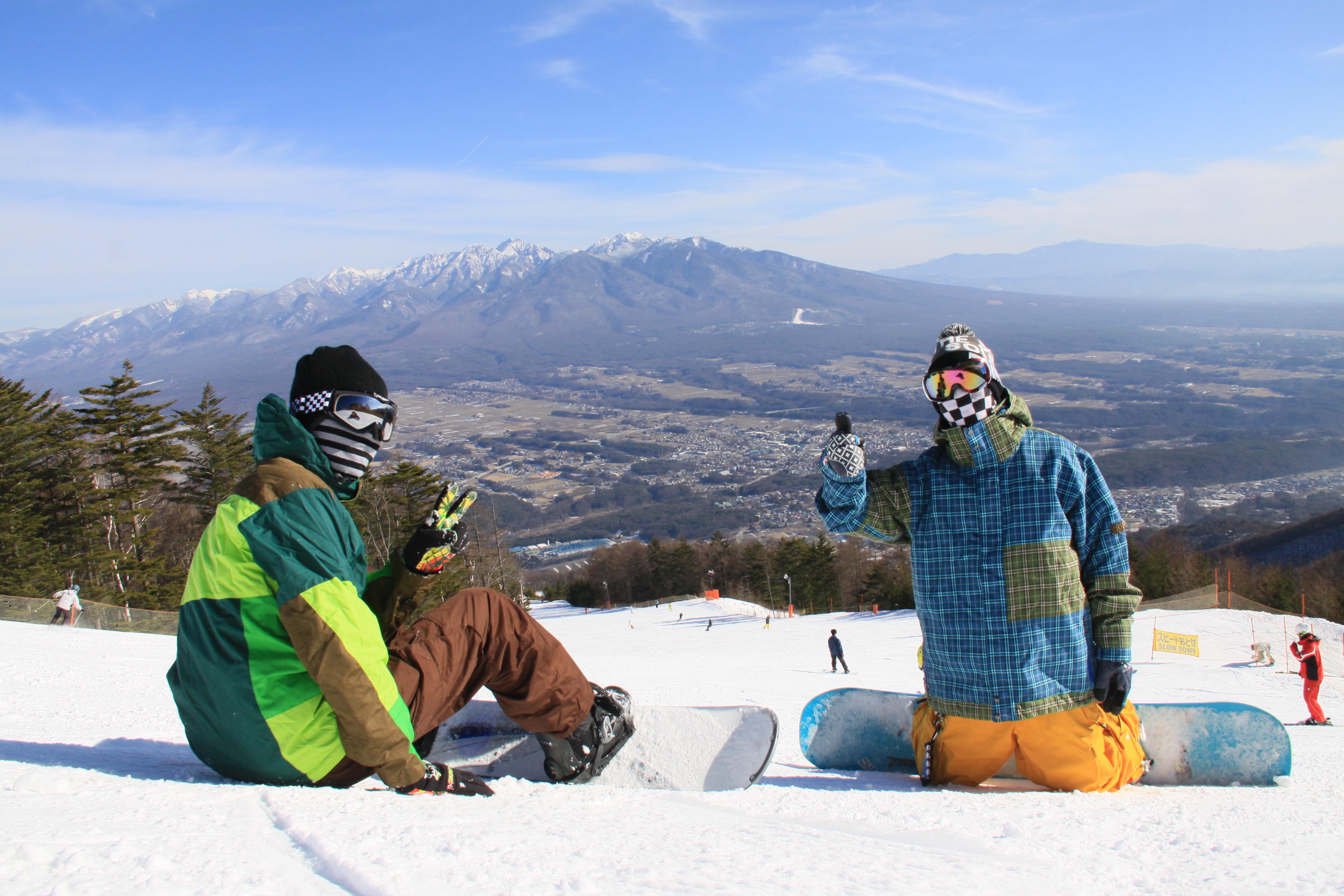 There are a variety of courses for everyone to enjoy, including one of the largest downhill courses in Japan that inexperienced to advanced riders can enjoy and also fun courses for beginners and families.
There are rental shops and an MTB school at the base area, so it is OK if you arrive with nothing. Advance reservations are recommended.
There are also restaurants which offers a variety of local specialty menus for you to enjoy, plus stores with plenty of souvenirs.
Theme

Activity
nagano
| | |
| --- | --- |
| Website | http://www.fujimipanorama.com/snow/ |
| Highlight | A snow resort overlooking Mt. Fuji and Mt. Yatsugatake. |
| Experience content | We have prepared an incredibly fun park with 7 unique ski slopes, where both beginners and advanced skiers can have fun and improve their skills. With clear skies 85% of the time, you can see both Mt. Yatsugatake and Mt. Fuji while having a fantastic experience with the a great panoramic view in front of your eyes. |
| Tour style | Self-guided |
| Price | 1 day ticket Adults: 4,700 yen / Children: 2,000 yen / Seniors: 4,200 yen* Until 16:30 |
| Payment Method | Cash Credit card: American Express / Diners / JCB / MasterCard / Visa Smartphone payment apps |
| Publication time Opening Hours | From early December 2018 to early April 2019 |
| Time required for Stay , Exprerience | Approx. 2 hour to 1 day |
| Closed | No |
| Parking Lot | Standard cars: 2,000 spaces Large-sized vehicles: 20 spaces |
| Merchandise Availability / Food Availability | Yes |
| Receiving target | Individuals / Groups |
| Pamphlet | No |
| Wi-fi | Yes |
| Barrier free correspondence | No |
| Reservation(Need / No Needed) | Reservation required for groups |
| Reservation window | TEL: +81-266-62-5666 FAX: +81-266-62-6600 Email: panorama@po.sphere.ne.jp |
| Traffic access | 10 minutes by shuttle bus from Fujimi Station on the JR Chuo Line (Operating every day during the season) |
| Postal code | 399-0211 |
| Contact address | Fujimi 6666-703, Fujimi-machi, Suwako County, Nagano Prefecture |
| Contact information | TEL:+81-266-62-5666 FAX:+81-266-62-6600 Mail:panorama@po.sphere.ne.jp |
| Official website | http://www.fujimipanorama.com/snow/ |