From Ise Jingu Shrine to Miketsu-kuni Shima -The Gods' Path Cycling Tour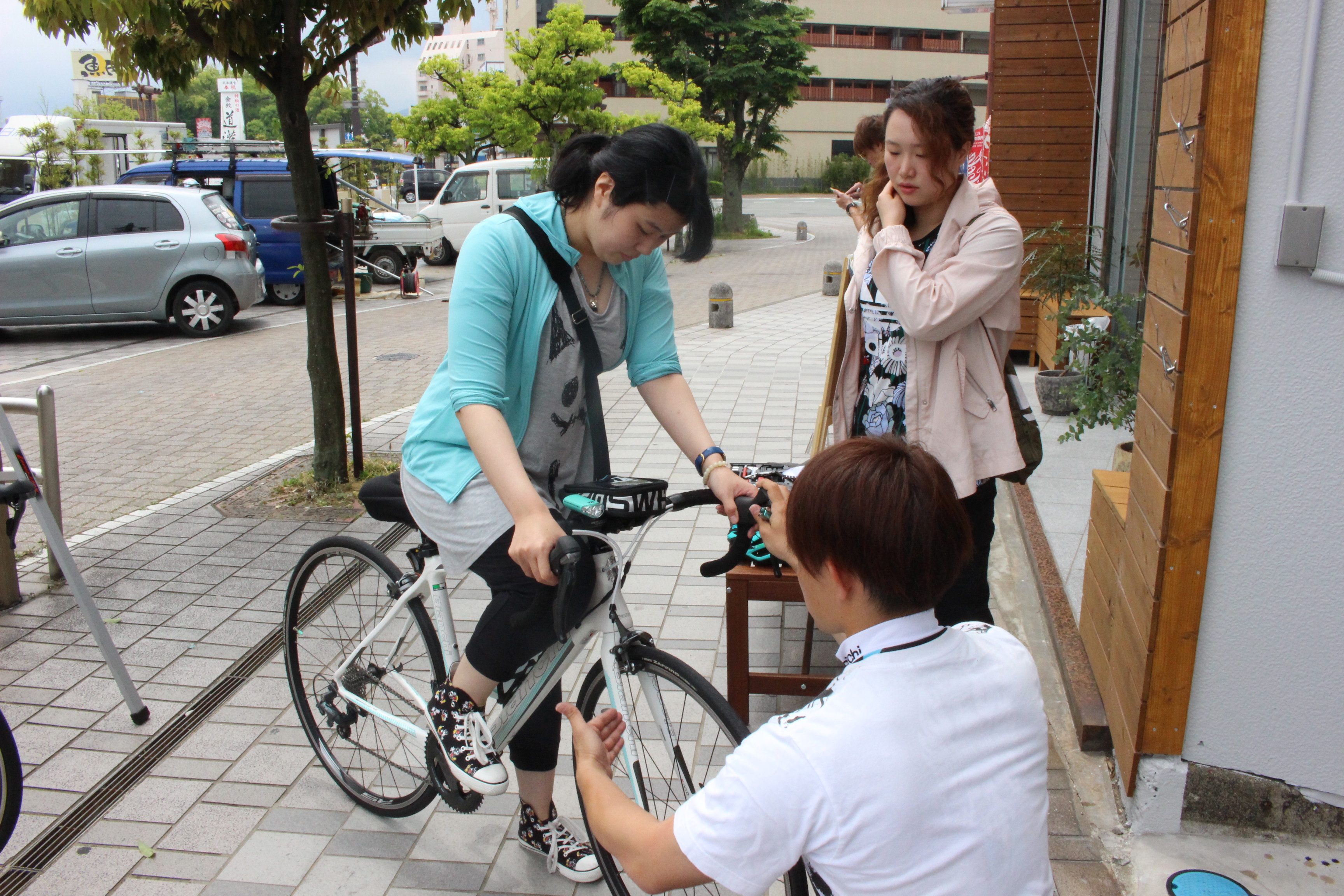 A cycling tour starting in Ise.
Starting with a visit to Ise Jingu Shrine's Geku (outer shrine), the tour goes on to explore the Kawasaki area in Ise while making its way toward Futami.
Futami is home to Futami Okitama-jinja Shrine and Meoto Iwa.
Futami Okitama-jinja Shrine is famous as a place to purify your body.
Visiting Futami Okitama-jinja Shrine before visiting Ise Jingu Shrine is the proper way to worship.
From Futami, the tour heads to Toba, stopping along the way for a hands-on pearl accessory-making experience. You can make your own accessory as a memento of the tour and take it home with you.
Enjoy lunch at a cafe-restaurant in Toba with a great atmosphere and savor the dishes featuring seasonal local produce.
Nearby there is Akafuku, a famous sweet dumpling shop, where you can stop by for dessert after lunch.
After lunch, the tour heads to Shima City, and you can enjoy cycling for a while.
The roads in Shima have nice ups and downs, offering you a great bike ride.
In Shima, the tour stops by at Izawanomiya, a Betsugu (auxiliary shrine) of Kotai Jingu Shrine, and worship there.
The tour covers Ise City, Toba City and Shima City; all areas designated as Ise-Shima National Park.
Theme

Activity
mie
| | |
| --- | --- |
| Website | https://www.bicycle-journey.com/blank-17 |
| Highlight | A cycling tour around the recommended spots in Ise City, Toba City and Shima City |
| Experience content | Lunch (one), supplementary food (snacks), drinks, experience fee, insurance premium, bicycle rental, helmets, water bottle, maintenance spare parts (flat tire repair set), rain wear (raincoat and pants), footwear (a change of shoes for visits and activities / cycling shoes for the guests), on-tour photography shoots (files will be sent on a later day), accompanying maintenance car, guide staff fees included |
| Tour style | Guided |
| Price | 22,000 yen per person (excluding tax) |
| Payment Method | Cash |
| Acceptable number / Program | 2-5 people / time 5 people / day |
| Publication time Opening Hours | From 9:00 to 17:00 |
| Time required for Stay , Exprerience | Approx. 8 and a half hours |
| Closed | Unscheduled holidays |
| Parking Lot | NoPaid parking available near Iseshi Station |
| Merchandise Availability / Food Availability | Lunch included |
| Receiving target | Individuals Groups Observation and training groups |
| Pamphlet | Interpreters, tour guides/ English available |
| Wi-fi | Available at drop-in spots |
| Barrier free correspondence | No |
| Reservation(Need / No Needed) | Reservations required by phone or on the website at least 10 days before the desired date |
| Reservation window | TEL: +81-599-44-4450 FAX: +81-599-44-4460 Email: information@shima-sc.or.jp |
| Traffic access | Traffic circle of Iseshi Station on the JR side |
| Postal code | 517-0501 |
| Contact address | Bonnard 2F, Ugata 3127-2, Ago-cho, Shima City, Mie Prefecture |
| Contact information | TEL:+81-599-44-4450 FAX:+81-599-44-4460 Mail:information@shima-sc.or.jp |
| Official website | https://www.bicycle-journey.com/ |