Iga no Sato Mokumoku Tezukuri Farm: Spiraling Smoked Sausage Class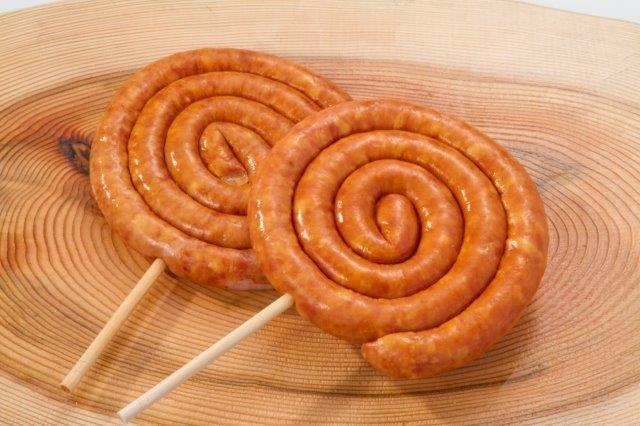 Making hand-made sausages is a popular activity at this farm, whose themes are nature, agriculture, and all things homemade. You can make a real smoked sausage.
Shiitake mushroom hunts, pony rides for kids, and a mini-pig performance are also popular attractions at this farm. There are a variety of fresh local vegetables and flowers.
The farm offers a buffet restaurant with 60 items on the menu, a Tomato Cafe, and even a hot spring for you to relax in.
Theme

Activity
mie
| | |
| --- | --- |
| Website | https://yoyaku.mokumoku.com/yoyaku/html/taiken1.html#015 |
| Highlight | Let's try and make the mysterious spiral sausage! |
| Experience content | Knead and stuff meat into a casing, roll it into a spiral, and smoke the sausage. |
| Tour style | Guided |
| Price | Varies by number of participants |
| Payment Method | Cash Credit Card: American Express / JCB / MasterCard / Visa |
| Acceptable number / Program | 60 People / time |
| Publication time Opening Hours | From 10:30From 13:00 |
| Time required for Stay , Exprerience | Approx. 1 and a half hours |
| Closed | January: 1 and every Wednesday, February to March: every Wednesday, April to July, September to November: second Wednesday of the month, August and December: Open every day (In addition, there is temporary closure.) |
| Merchandise Availability / Food Availability | Yes |
| Receiving target | Individuals Groups Observation and training groups |
| Pamphlet | English, Chinese (Simplified), Chinese (Traditional) and Korean |
| Wi-fi | Available only in lodging facilities |
| Barrier free correspondence | Yes |
| Reservation(Need / No Needed) | Yes |
| Reservation window | TEL: +81-595-43-1489 FAX: +81-595-43-1589 Email: info@moku-moku.com |
| Traffic access | Approx. 15 minutes by taxi from JR Tsuge Station |
| Postal code | 518-1392 |
| Contact address | Nish-yubune 3609, Iga City, Mie Prefecture |
| Contact information | TEL:+81-595-43-0909 FAX:+81-595-43-2100 Mail:info@moku-moku.com |
| Official website | http://www.moku-moku.com/farm/index-en.html |