2020 Anniversary Lake Hamana Gastronomy Tour (Eel catching experience)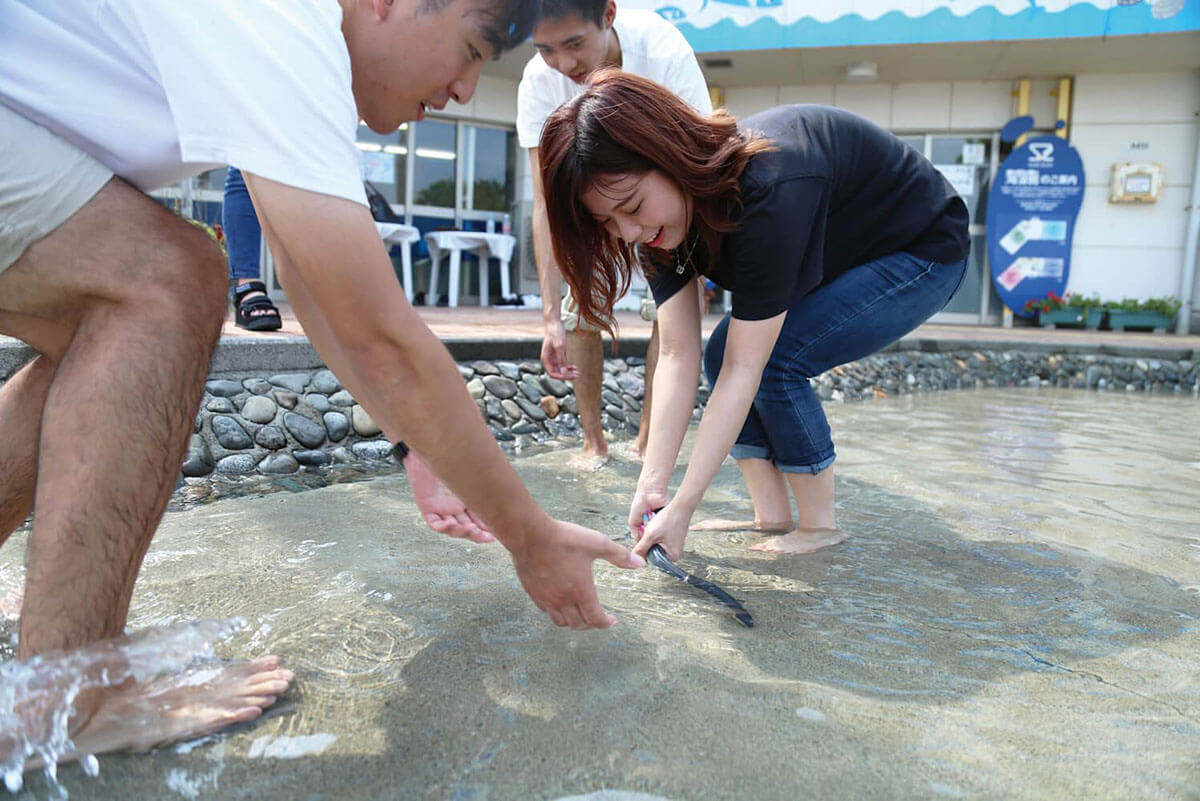 You can catch eels, a specialty of Lake Hamana, in this area where you can see Lake Hamana in the north and the sea in the south. The charm of this campaign lies in the entire process—from catching the eels, to cut and grill, skewer, apply sauce, and eat them yourself.
Those who apply for this plan will receive special gifts too.
Benefits
・Experience the popular activity unique to the birthplace of eel farming.
・Comes with special gifts limited to 2020.
How to apply for campaign benefits
Please flash the campaign webpage on the JNTO website on your smartphone or print out the page and bring it with you.
Campaign benefits application period
April 1 to October 31, 2020
Number of campaign benefit applicants
Unlimited
Application conditions
Minimum: 1 person
Maximum: 20 people
* Held on weekends and holidays during the campaign period
Disclaimer
We are not responsible to compensate for any damages to the traveler due to natural disasters, wars, riots, suspension of transportation or accommodation services, orders from public offices, or other reasons not involving us or our agents.
Website URL
https://www.inhamamatsu.com/japanese/recommend/experience-kabayaki.php
Specific campaign webpage URL
https://www.inhamamatsu.com/recommend/2020-campaign.php
JNTO 2020 campaign webpage URL
https://www.japan.travel/2020/en/campaigns/019/

Prefecture
Shizuoka Prefecture
Facility name
Kaikokan, Imagire Craft Workshop
Facility location
3268 Kibi, Kosai
Contact details for customers
Contact: iN HAMAMATSU.COM
Email: info@inhamamatsu.com
Languages: Japanese, English, Chinese (simplified and traditional), and Indonesian