Nagaragawa Railway & Meiho Ski Resort 2020 Special Campaign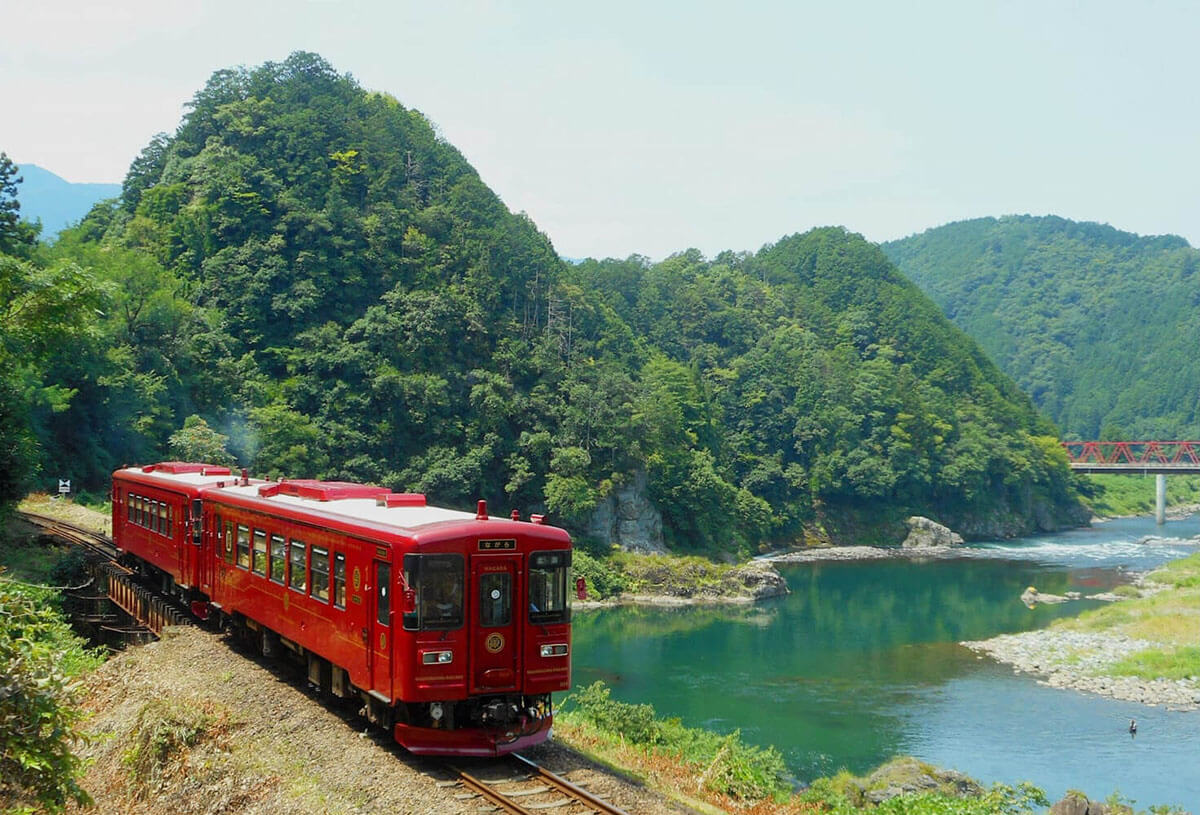 You can enjoy fully the Japanese scenery from the windows of the Nagaragawa Railway, which runs slowly along the banks of the Nagara River, one of the Three Great Clear Streams of Japan.
In winter, you can reach the Meiho Ski Resort via free shuttle buses and enjoy a variety of winter activities like snow skiing, sledding, and snow-rafting.
In summer, you can participate in Gujo Odori, one of the three main Bon dance in Japan.
Other than these, you can also enjoy a food sample making experience and so on throughout the year.
Benefits
1) Nagaragawa Railway
・ Sightseeing train "Nagara" lunch plan at a 20% discounted price of 10,000 yen
・ Two-day pass at less than half of the usual price of 2,000 yen
2) Meiho Ski Resort
・Lift tickets and so on at a maximum discount of 27%
・Free shuttle bus service (Gujo-Hachiman Station to Meiho Ski Resort)
How to apply for campaign benefits
1) Nagaragawa Railway
・ Sightseeing train "Nagara" lunch plan and two-day pass: Reservation and sale at JR Tokai Tours
2) Meiho Ski Resort
・ Free shuttle bus: reserve in advance on the website
・ Lift tickets and so on: Show that you traveled on Nagaragawa Railway and your passport at the purchase counter.
Campaign benefits application period
January 1 to December 31, 2020
1) Nagaragawa Railway
・ Sightseeing train "Nagara": January 10 to March 22, 2020
・Two-day pass: January 1 to December 31, 2020
2) Meiho Ski Resort: January 1 to March 22, 2020
Application conditions
Only for foreigners visiting Japan.
Website URL
Meiho Ski Resort
Gujo Tourism Federation

JNTO 2020 campaign webpage URL
https://www.japan.travel/2020/en/campaigns/003/

Prefecture
Gifu Prefecture
Facility name
(1) Nagaragawa Railway, (2) Meiho Ski Resort, (3) Gujo City
Contact details for customers
1) Nagaragawa Railway Co., Ltd.
JR Tokai Tours Tel:
Email:
Supported languages:
2) Meiho Ski Resort
Tel: 0575-87-2830
Email: info2019@meihoski.co.jp
Supported languages: English, Chinese, and Japanese
3) Gujo Tourism Federation (City Tourist Facilities and suchlike)
Tel: 0575-67-1808
Email: renmei@gujokankou.com
Supported languages: English and Japanese