Nagoya Samurai Ninja ticket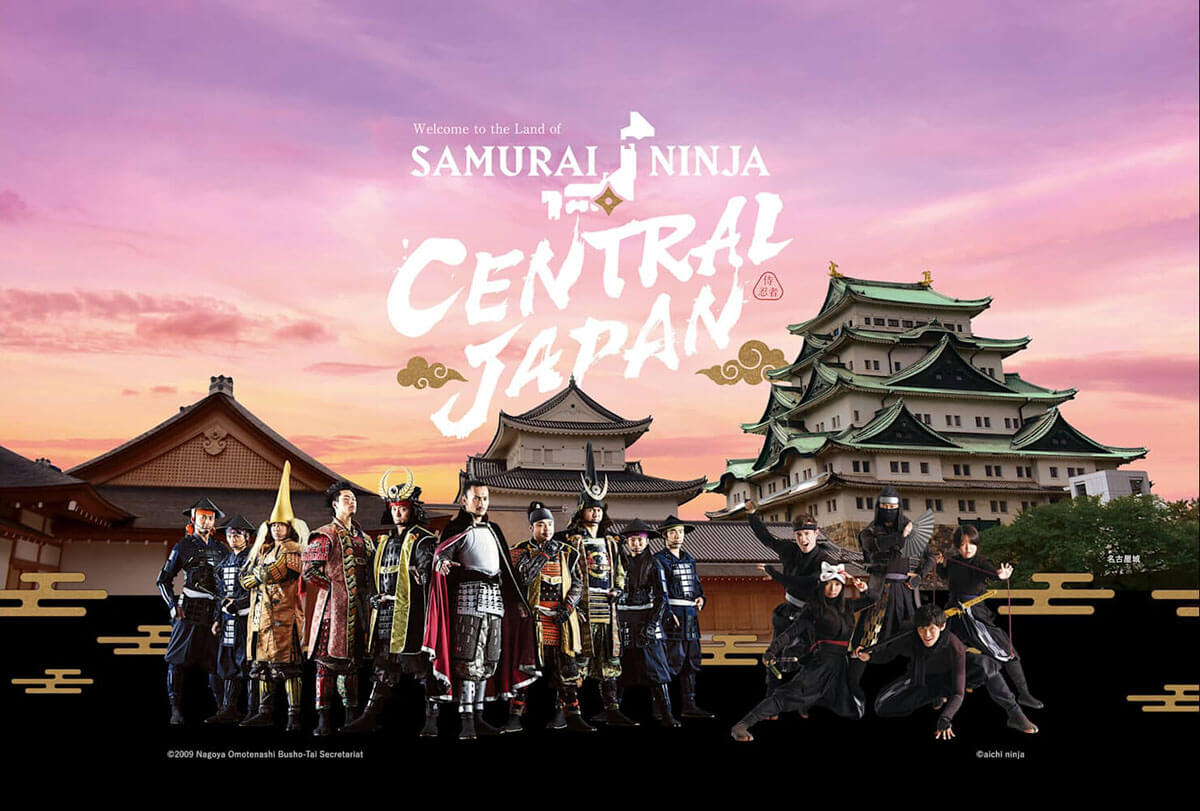 In the Central region of Japan, there are various tourist sites related to samurai and ninja such as Tsumago and Magome, Matsumoto Castle, and the Iga region.
Travel access tickets from Chubu International Airport, the gateway to the Chubu region, to samurai and ninja tourist sites (Iga, Ise, Takayama, Matsumoto, Tsumago, Magome, and Kyoto) are available at 50% off (one way only). The purchase also comes with a complimentary admission ticket to "Flight of Dreams," an airplane theme park in Chubu Centrair International Airport!
Benefits
You can buy bus tickets to the tourist sites at half price!
In addition, you will also get a complimentary admission ticket to "Flight of Dreams", an airplane theme park in Chubu Centrair International Airport!
How to apply for campaign benefits
(* 1) Please flash the campaign webpage on the JNTO website on your smartphone or print out the page and bring it with you.
(* 2) Please present your passport to show that you are a foreigner visiting Japan.
Number of campaign benefit applicants
Each ticket up to 1,000
Application conditions
・ For foreigners visiting Japan.
・ Once per person during the campaign period.
・ Those who hold the photo page of a passport that shares the same name as a visa holder. Japanese citizens cannot participate in this campaign.
Disclaimer
We are not responsible for any losses, liabilities, damages, expenses, troubles between applicants or between applicants and third parties, or any other claims arising out of applying for or winning this campaign. We may change or discontinue all or part of this campaign without prior notice to the applicants. If we deem it necessary, we may amend these Terms and Conditions without prior notice to applicants and take necessary measures to ensure this campaign is exercised appropriately.
Please note that we will not be responsible for any damages caused by the inability to access, register, or display this service due to any delay or failure as a result of concentrated access to this service, the condition of the communication line, or for any other events that may occur due to this delay or failure.
The internet connection and communication costs for the application of this campaign will be borne by the applicant.
Website URL
https://www.centrair.jp/en/index.html

Specific campaign webpage URL
https://www.centrair.jp/en/special/campaign/centrair_travel2020/index.html

JNTO 2020 campaign webpage URL
https://www.japan.travel/2020/en/campaigns/002/

Prefecture
Aichi, Mie, Gifu, Nagano, and Kyoto Prefecture
Facility name
Chubu Centrair International Airport
Facility location
1-1 Centrair, Tokoname, Aichi Prefecture