Takasu Snow Park (Ski, snowboard)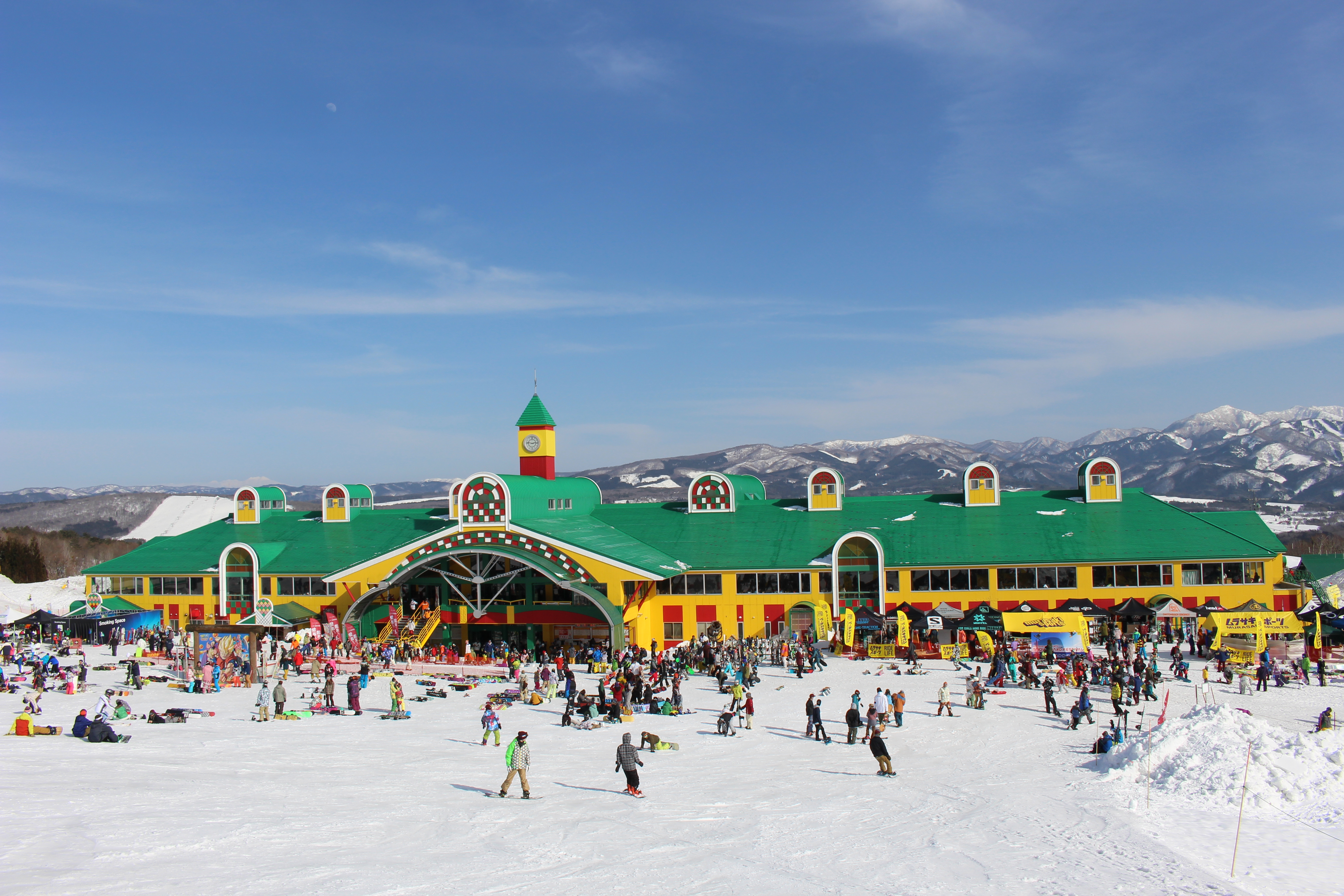 Takasu Snow Park has one of the largest ski slopes in western Japan. There are 12 skiing courses in total; from a wide slope suitable for beginners, to rough slopes for experienced skiers. Zipping to the top of the mountain on a 15-seater gondola, there are three very long courses lasting about 4,000 meters.
Besides, Takasu Snow Park and the adjacent Dynaland is connected at the top of the mountain. A joint lift ticket for both ski resorts makes 32 courses available in total for skiers to enjoy. The best thing about Takasu Snow Park is its by-far the greatest scale of ski slopes, which stretches 43 kilo meters in total.
Theme

Activity
gifu
| | |
| --- | --- |
| Website | http://www.takasu.gr.jp/index.html |
| Highlight | One of the largest ski resort in western Japan located in Okumino, Gifu Prefecture |
| Experience content | The ski resort offers 12 skiing courses in total, suitable for beginners to experienced skiers. Accommodations, restaurants and schools for ski and snowboard are available. Bus tour directly connecting to the ski resort is also operated. |
| Price | Takasu Snow Park & Dynaland joint one-day lift pass Weekdays 8:00 to 16:30 Saturday, Sunday and national holidays 7:30 to 16:30 Adult: 4,900 yen / Children aged 4 and over to junior high school age and under: 2,000 yen |
| Publication time Opening Hours | Unscheduled |
| Closed | Unscheduled holidays |
| Parking Lot | Normal-sized cars / 3,000 spacesLarge-sized vehicles / 20 spaces |
| Merchandise Availability / Food Availability | Available |
| Receiving target | Individuals Groups Inspection and training groups Schools * Businesses of the same type are accepted |
| Pamphlet | English / Chinese (simplified) |
| Wi-fi | Not available |
| Barrier free correspondence | Not available |
| Reservation(Need / No Needed) | Not available |
| Traffic access | Approx. 3 km from Takasu I.C. of Tokai-Hokuriku Expressway, enter Nationoal Route 156 at the third traffic light. Turn to the right at the Anaborabashi traffic light. (For Tonami / Shokawa) |
| Postal code | 501-5305 |
| Contact address | Nishibora, Takasu-cho, Gujo City, Gifu Prefecture |
| Contact information | TEL:+81-575-72-7000 FAX:+81-575-72-7002 Mail:info2@takasu.gr.jp |
| Official website | http://www.takasu.gr.jp/index.html |