ESHIKOTO, Where Fukui's Great Things Happen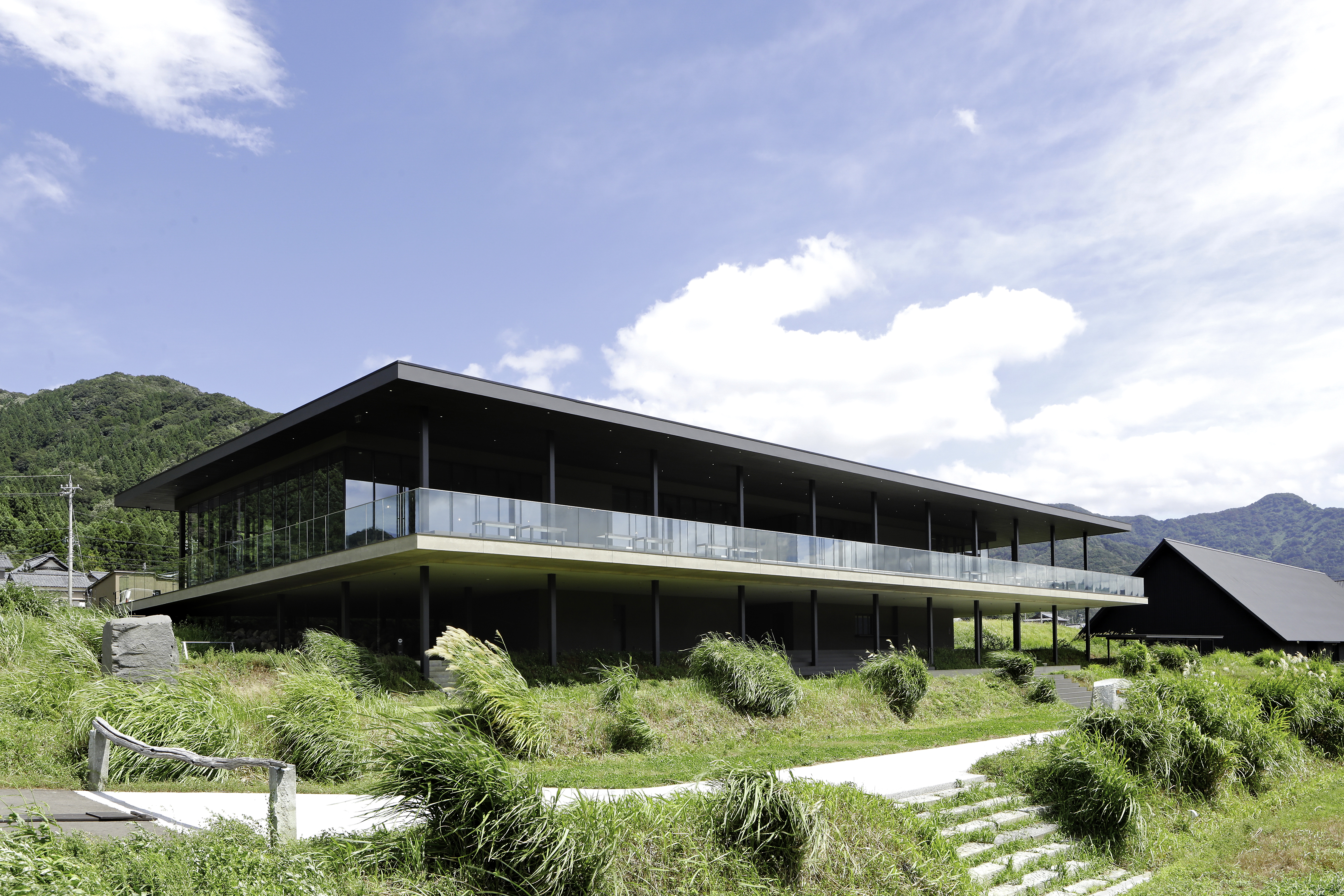 Eshi! In the local dialect, it means "great!", and koto means "thing", so "Eshi-koto" is a great thing!

"ESHIKOTO" is a brand created by Nizaemon Ishidaya, who owns Kokuryu Sake Brewery, which continues to produce sake.At the same time, it was born in Eiheiji Town and conveys the culture of Hokuriku, centered on Fukui, with sake at its core place.

Established not far from the famed Eihei-ji Temple in the spectacular and tranquil nature of Fukui Prefectures' Matsuoka region, the Eshikoto restaurant and sake sales center is fast gaining a reputation akin to wineries in Europe, Australia and the US, being places for adults to come and relax, enjoy the food, the views and the drink. The recently opened complex has been developed by a local traditional sake brewery with over 200 years of history. Their range of fine, quality sake — around 30 types in all — are available for tasting and sales in the elegant saloon area, decorated with local traditional arts and crafts, including Echizen tansu cabinetry.
Theme

Activity
Fukui
| | |
| --- | --- |
| Website | https://eshikoto.com/ |
| Publication time Opening Hours | Opening: Opening hours are according to each store |
| Closed | Close: Every Wednesday, 1st, 3rd and 5th Tuesday |
| Merchandise Availability / Food Availability | Food Availability |
| Receiving target | ESHIKOTO is a facility where adults (ages 20 and over) can enjoy the scenery of the Kuzuryu River while drinking alcohol. We also have a place where you can eat so that even those who cannot drink alcohol can enjoy it. |
| Wi-fi | Yes |
| Reservation(Need / No Needed) | Need |
| Postal code | 910-1202 |
| Contact address | 12-17 Shimojiboji, Eiheiji-cho, Yoshida-gun, Fukui Prefecture 910-1202 |
| Official website | https://eshikoto.com/ |