Amagoya Experience Osatsu-kamado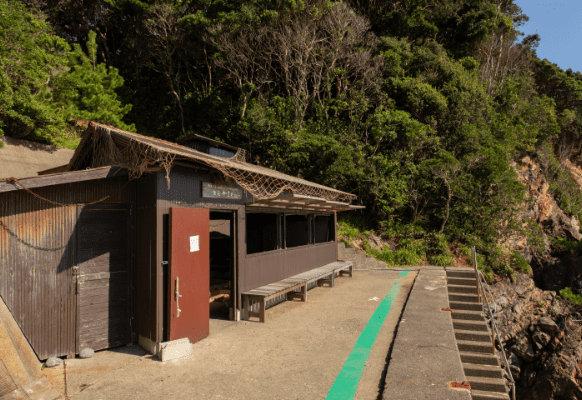 Learn about ama life, secrets, history and culture from true divers and enjoy charcoal grilling with a variety of freshly caught seafood and direct fire.
For over 2,000 years the Ama, Japan's traditional women divers, have adhered to ancient beliefs and practices as they dive for shellfish, crustaceans and all manner of seafood. The ancient techniques and numbers of true Ama are slowly disappearing with time, however, a few remain active in Mie Prefecture.
Being allowed into the special seaside Amagoya huts is a unique experience. The huts, such as the Osatsu-kamado were originally resting huts after diving, but are now open to limited numbers of visitors to enjoy a variety of seafoods freshly caught by the Ama, and charcoal-grilled over an open flame, while learning about Ama life, the secrets, history and culture from a true Ama diver.
Theme

Life / Culture
| | |
| --- | --- |
| Traffic access | About 25 minutes by car from Toba Station About 45 minutes by bus from Toba Station |
| Contact address | Osatsu Gyoko, Osatsu-cho, Toba City, Mie |
| Official website | https://osatsu.org/en/ |