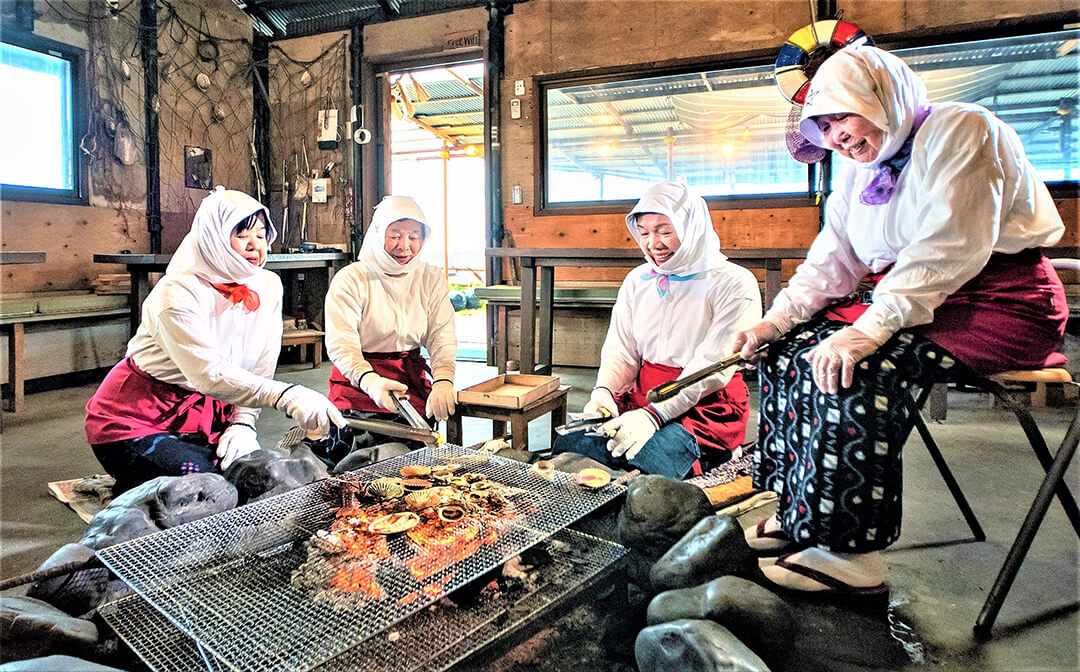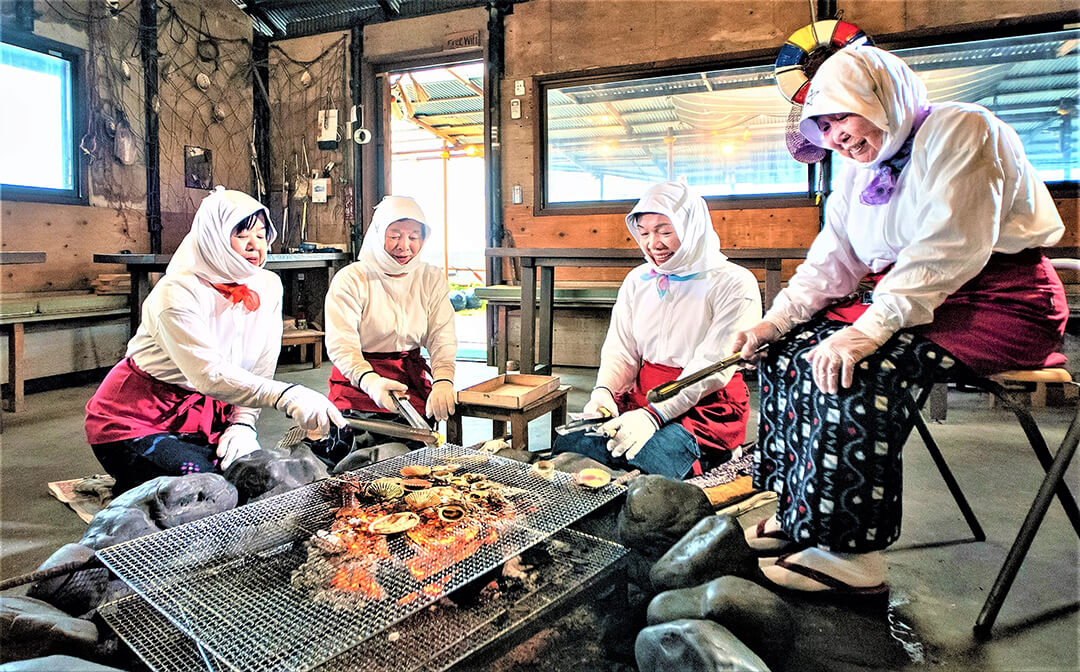 Get to know more about Mie's ama diver culture at Ama Hut HACHIMAN, a traditional divers hut overlooking Matoya Bay on the eastern coast of Mie prefecture.
Ama are female divers who traditionally dressed all in white and free dive underwater to collect shellfish and other fruits of the sea — once also known for their efforts in pearl farming.
At Ama Hut HACHIMAN, sit down with ama divers to hear their unique stories while enjoying hand-grilled fresh seafood cooked before your very eyes. Try local delights like spiny lobster, abalone, and turban shells — several course options exist.
These ama-goya huts are vital parts of the ama culture and a place for ama to share their knowledge with others — Ama numbers have dwindled over the years, which threaten the ability to preserve this treasured local culture that is unique across Japan. Learn about their lifestyles by visiting this hut, listening to their firsthand stories and even try on their unique white clothing.
Theme

Life / Culture
Mie