CHITA CAT OMOTENASHI TOUR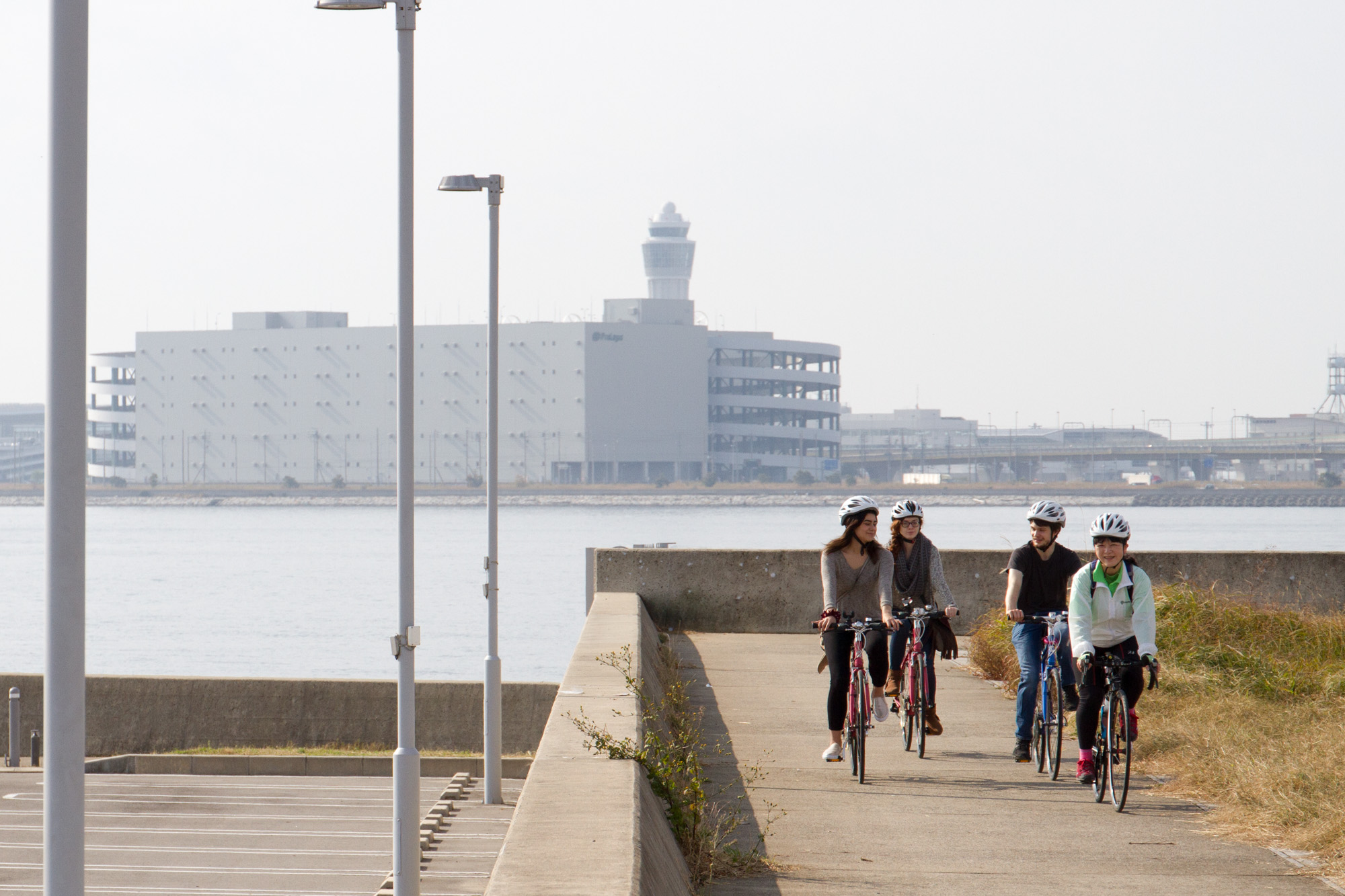 Aichi Prefecture is located between two big cities, Tokyo in the east and Osaka in the west. There are two peninsulas in Aichi Prefecture. Chita Peninsula is located to the south of Nagoya. Chita Peninsula is home to Chubu Centrair International Airport and two remote islands, and is notable in that it has a comfortable, warm climate throughout the year.
Tokoname City, known for its pottery, can be reached in 10 minutes from Chubu Centrair International Airport (Centrair), Japan's entrance from the sky. The ceramics industry is the traditional industry of Tokoname, which is regarded as one of the Six Ancient Kilns (major lines of kilns that can be traced back to the Middle Ages).
Pottery Path is a popular tourist area in Chita Peninsula. On this path you can see many signs of a community that prospered in the ceramics industry remaining in the townscape, such as brick chimneys, the "Climbing Kiln", "Clay Pipe Hill", and galleries that sell the works of artists.
This guided tour takes you around popular tourist areas and places where you can get in touch with the culture and lifestyle of Tokoname, by bicycle or on foot. The tour also offers hands-on experiences that will make unforgettable memories?painting a Maneki-neko beckoning cat statue, wearing kimono, and enjoying Japanese sweets.
Theme

Life / Culture
aichi
| | |
| --- | --- |
| Website | http://pedal-house.com/71604/omotenashiツアー/ |
| Highlight | A guide will show you around the town of Tokoname. |
| Experience content | Guided (multilingual) tour from Chubu Centrair International Airport to Tokoname City, a town known for its pottery |
| Tour style | Guided |
| Price | Varies |
| Payment Method | Credit card: American Express / Diners / JCB / MasterCard / Visa |
| Acceptable number / Program | 5 people / time10 people / day |
| Publication time Opening Hours | 9:00 to 17:00 |
| Time required for Stay , Exprerience | Varies |
| Closed | Year-end and New Year |
| Receiving target | Individuals |
| Pamphlet | English and ChineseInterpretors, tour guides/ Accompanying guide |
| Wi-fi | No |
| Barrier free correspondence | No |
| Reservation(Need / No Needed) | Reservation required by 14:00 the previous day via website. |
| Traffic access | Chubu Centrair International Airport Passenger Terminal Building 2F (Arrival Lobby) Tourist Information & Service |
| Postal code | 478-0828 |
| Contact address | Yomota 77-1, Okusa, Chita City, Aichi Prefecture |
| Contact information | TEL:+81-569-89-2919 FAX:+81-569-89-2919 |
| Official website | http://www.pedal-house.com |