Fruit-picking (1) Strawberry picking (2) Mandarin picking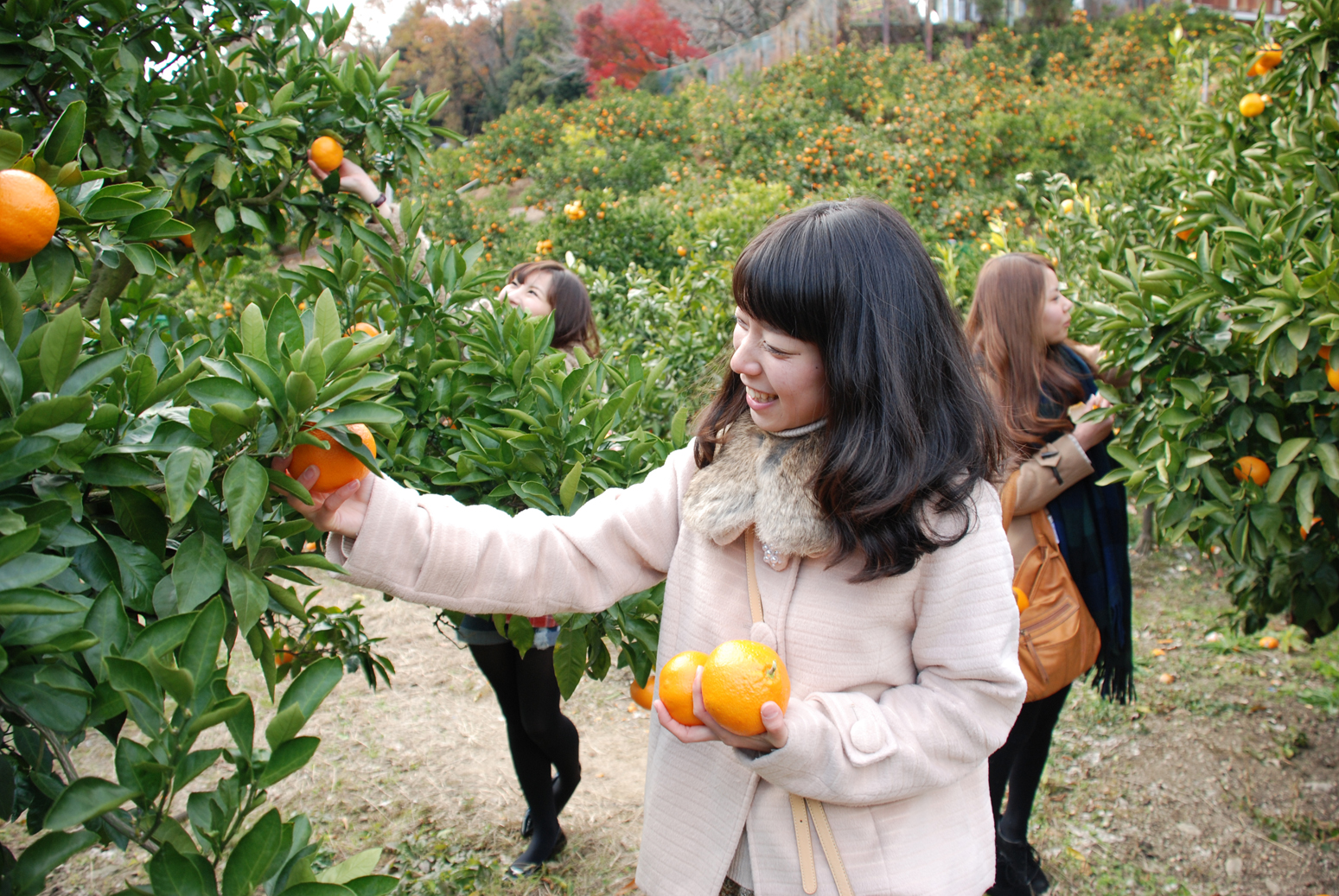 (1) Approximately 650,000 seedlings are planted in our proprietary, patented double-decker beds. Enjoy eating sun-warmed, juicy ripe strawberries. There are 24 strawberry fields in total. Which one you pick from will be a surprise on the day.
* Rates vary according to the season.
(2) Gamagori Mandarins are one of Gamagori's specialty products. The secret to their delicious taste is the warm southern winds that blow over from the sea onto the mandarin orchards on the south-facing, fan-shaped land that is peculiar to Gamagori. Mandarin picking can be enjoyed from October to around late December on the spacious 2.5-hectare orchard (about the size of 1.5 Nagoya Domes).
Theme

Activity
aichi
| | |
| --- | --- |
| Website | http://www.orepa.jp/fruit/index.html |
| Highlight | Strawberry picking, melon picking, grape picking, mandarin picking |
| Experience content | Strawberry picking: Jan?May. Melon picking: Jun?Sep. Grape picking: mid-Jul?mid-Aug. Mandarin picking: Oct?Dec |
| Tour style | Free observation |
| Price | Varies according to option chosen |
| Payment Method | Cash Credit card: China UnionPay |
| Publication time Opening Hours | 9:00~17:00 / Reception closes at 15:30 |
| Time required for Stay , Exprerience | Unlimited |
| Closed | Open year round |
| Parking Lot | Passenger cars: 100Large vehicles: 15 |
| Merchandise Availability / Food Availability | Available |
| Receiving target | Individuals Groups Observation/training groups |
| Wi-fi | Available |
| Barrier free correspondence | Varies according to the field/orchard |
| Reservation(Need / No Needed) | Telephone or online bookings required |
| Reservation window | TEL:+81-533-68-2321 |
| Traffic access | About 10 minutes by taxi from Gamagori Station |
| Postal code | 443-0002 |
| Contact address | 1-93 Ogurimi, Seida-cho, Gamagori City, Aichi Prefecture |
| Contact information | TEL:+81-533-68-2321 FAX:+81-533-68-2120 |
| Official website | http://www.orepa.jp |