Oumihachiman Canal District Tour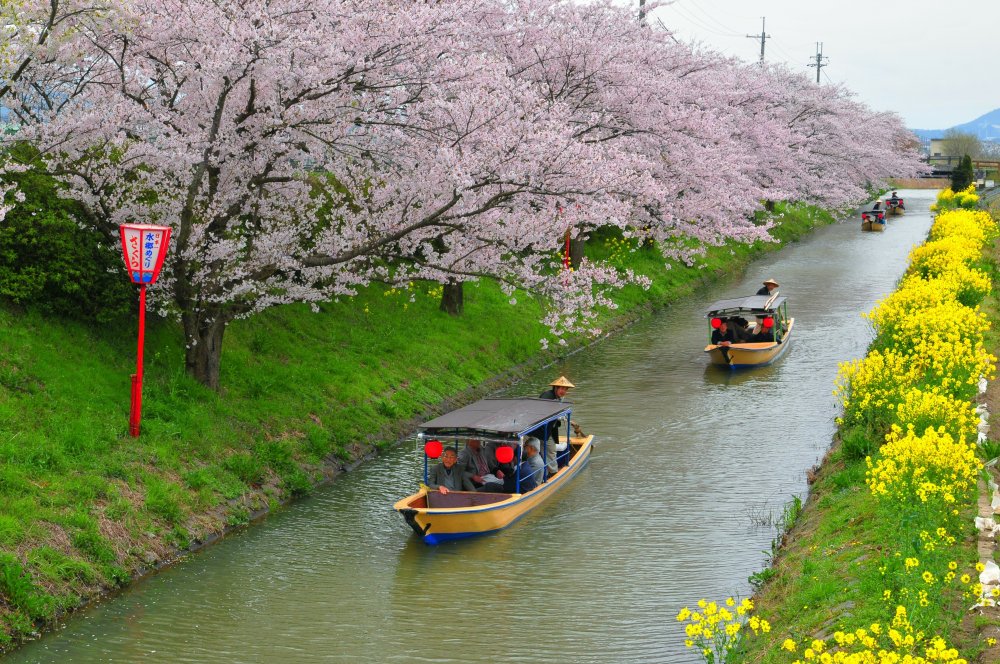 Recommended Theme and Activities

Theme
Scenery
Activities
Happy / To see
A canal district tour on a rowboat departing and arriving at Honen Bridge in Omihachiman.
Boats on Lake Nishinoko are still rowed manually, in order to safeguard the history and traditions of Omihachiman, as well as to preserve the reed beds that spread throughout the lake.
Listen to the stories of the boatmen as they guide you around the canal district whose atmosphere changes with the seasons, and marvel at the ancient, untouched scenery while riding the "slowest vehicle in Japan."
Oumihachiman Canal District Tour
Website

http://www.suigou-meguri.com

Highlight

手こぎの舟で近江八幡の水郷をめぐる

Experience content

Example Course: Honen Bridge - Kitanoshosawa Marsh - Kawara Moat - Sakura Moat - Yakita - Jaana - Iwasaki - Yomeiri Waterway - Honen Bridge

Tour style

Guided

Price

Adults: 2,160 yen (tax included)
Children: 1,080 yen (tax included)
Private boats: Starting at 8,930 yen (tax included)

Payment Method

Cash
Coupon (tickets distributed by travel agencies)


Acceptable number / Program

6 to 8 people per boat, maximum of 80 people

Publication time Opening Hours

10:00 and 15:00

Time required for Stay , Exprerience

Approx. 80 minutes

Closed

Operates from April to the end of November, and from December to the end of March (Reservation required)

Parking Lot

Standard cars / 10 spaces
Large-sized vehicles / 3 spaces

Merchandise Availability / Food Availability

No

Receiving target

Individuals
Groups
Observation and training groups
Schools
* Inquiry required for members of the industry

Pamphlet

No

Wi-fi

No

Barrier free correspondence

No

Reservation(Need / No Needed)

For scheduled service, No
For private boats, Yes

Reservation window

TEL: +81-748-32-2564
FAX: +81-748-32-2777


Traffic access

Take the bus from JR Omihachiman Station for approx. 9 minutes, get off at Honenbashi Wasen Noriba and walk for 2 minutes.

Postal code

523-0806

Contact information

TEL: +81-748-32-2564
FAX: +81-748-32-2777


Official website

http://www.suigou-meguri.com